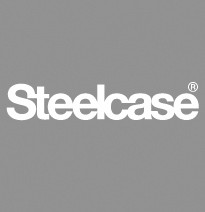 Shop Best Sellers
Browse through other customizations for the Amia Chair by Steelcase
Overview
Steelcase Amia Chair
designed by Thomas Overthun of IDEO
At a Glance:
Amia
is a chair with a secret. Beneath the Amia chair's upholstery, inside its sleek backrest, there's a form of our unique comfort system called LiveLumbar
TM
technology, a Steelcase patented back support system. You may not see it, but you'll certainly feel it. As you sit in the chair, an adjustable LiveLumbar zone flexes with your every move, for consistent ergonomic support for your lower back, all day every day. With additional comfort features like 4-way adjustable arms, adjustable seat depth and a flexible front seat edge, Amia keeps you feeling good through your workday and beyond. It's a chair for every day.
The Amia Chair is a triumph of the free market. It strips away all the things you don't really need from the most high-end office chairs, but it keeps all their comfort, freedom of movement, support, and color. It's lean, and it has kept only the essentials. And because of that, it's half the price. Like it for the simple design, like it for the back supporting LiveLumbar system, like it for the comfort of the seat and back; love it for the price.
Features:
Passive Seat Angle: automatically adjusts for reclining
Adjustable Seat Height: pneumatic control provides a full range of height
Lumbar Support: allows fine-tuning for lumbar support
2-Stage Tilt Limiter: slightly reclined or fully reclined tilt settings with adjustable tension
Adjustable Seat Depth: slides forward and backward to accommodate people of different heights
Adjustable Arm Depth: makes it easier to get closer to your desk
Arm Pivot: puts armrests at just the angle you need them
The Amia Chair was made for Maximum comfort.
Here's how the lumbar support responds to you for super support.
The Steelcase Amia Chair is also known by the following manufacturer numbers: 4821410, 4821410S, 4827410, 4827410S.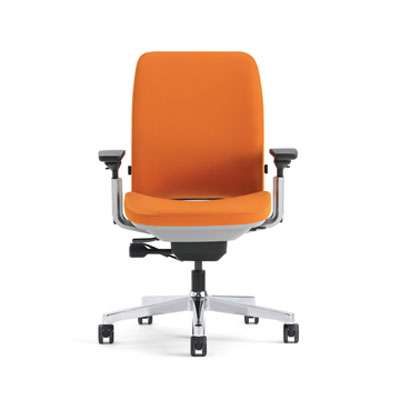 98.08%
Customer Satisfaction Rating
Rank: #2 in Office Chairs
Customer Rating:
Recommend to a Friend? 96%
Return Rate: 1.4%
The ideal office chair makes work more efficient and comfortable. Let our Office Chair Buying Guide help you find the perfect one.
---
---

INSIGHTS
Amia Chair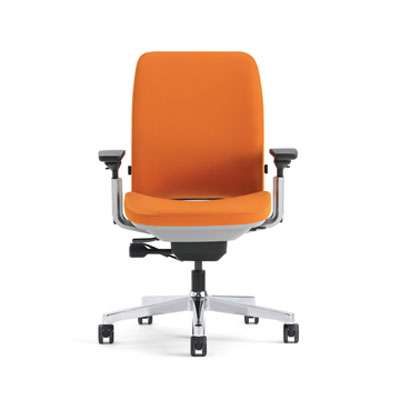 98.08%
Customer Satisfaction Rating
Rank: #2 in Office Chairs
Customer Rating:
Recommend to a Friend? 96%
Return Rate: 1.4%
Resources
About the Manufacturer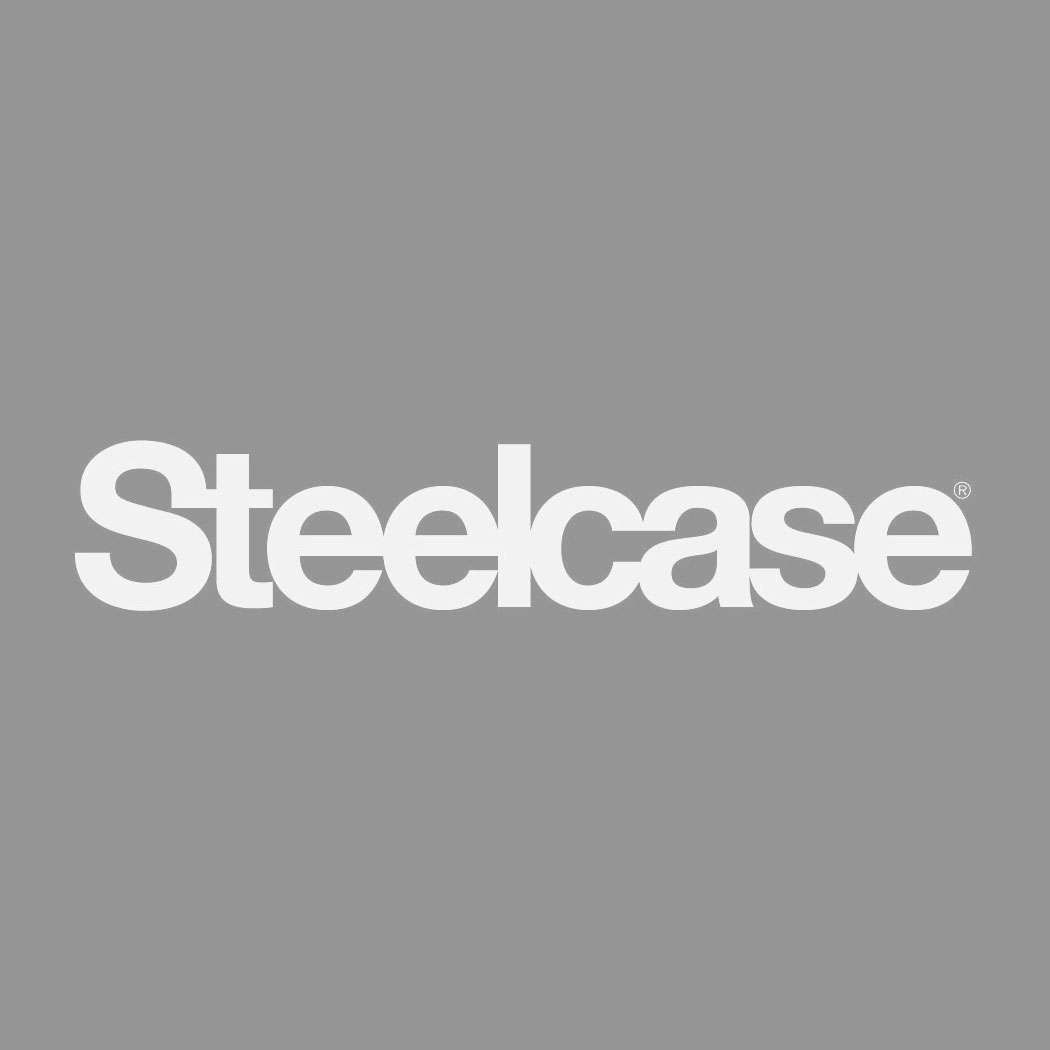 Whatever you need to accomplish in your home office, Steelcase can provide you with the tools to do it better, faster and more effectively. That's because they're passionate about unlocking the potential of people at work. It's the fundamental principle on which the company was founded in 1912, and it's being brought to your home office today. Headquartered in Grand Rapids, Steelcase is an international company with approximately 13,000 employees worldwide, manufacturing facilities in over 28 locations and more than 800 dealer locations around the world.
Design
The design of the Steelcase Amia chair was motivated by several goals: Simplicity, comfort, support, adaptability, durability, and value. Amia can proudly claim to have accomplished all of them. The Amia Chair is meant to be an everyday relief from the stress and unhealthy postures of eight hour days at the office; days that can take an often unseen toll on your back, shoulders, spine, neck and thighs. The LiveLumbar technology within the chair, one of the most important ergonomic innovations Steelcase has pioneered, takes the responsibility of keeping your lower back supported as seriously as the rest of the chair works to keep you comfortable. Beyond simple comfort and support, this is also an extremely adjustable and adaptable chair. It can be adjusted to fit any user, and the four-way adjusting armrest is the cool and quirky cherry on top of a truly fine office chair.
Simplicity - "There is a difference between simple and simplistic."
The designers at Steelcase had a clear idea of what type of chair the Amia would be. They wanted strong, clear lines, hidden working parts instead of the more common and showy extroverted bells and whistles favored by other furniture makers, and a look inspired by none other than the VW Bug. The Amia chair accomplished this by keeping all of its ergonomic design hidden from view, either within the seat back - where the LiveLumbar system resides - or in the seat itself, where cooling technology is deployed to keep users from getting overheated. Because of the focus on simplicity within the technological design, the aesthetic design was freed up, and was able to form a unified whole rather than just a few striking parts. Amia has a back slightly narrower than usual, which frees up the shoulders and arms, as well as a rounded, slightly contoured seat. The back and seat dovetail at a wide angle, creating plenty of room to shift and get comfortable, while also continuing to support the back. Available in several colors, the Amia is as personal as the car it was designed to recall.
Comfort
The number one priority for people who use office chairs is comfort. That's understandable; nowadays the average American worker is sitting at a desk or in front of a computer for up to ten hours a day, both at work and at home. And who wants to be uncomfortable ten hours a day? Fortunately the Amia chair is designed to relieve stress and pressure, provide excellent comfort in the seat, and support the arms. And it's not just your physical self that will work better in more comfortable positions; studies have shown that increased comfort and support at work can lead to increased brain function in the form of alertness, focus, and even productivity. Sitting in an Amia Chair is the right decision if you want to be comfortable, and being comfortable is the right decision if you want to significantly improve your day-to-day experience at work.
Support
The Steelcase Amia chair is known first and foremost for its LiveLumbar technology, resident in the backing of the chair. A series of flexors and pads ranging across the width of the seat back, LiveLumbar does an unparalleled job of supporting and easing your lumbar region. How does it work? Well, the flexors not only support, they move and adapt to your body. That means when you recline, lean, tilt, or sit awkwardly, Amia adapts to that and keeps your back healthy. But while they flex for movement, they also hold firm for prolonged sitting. Conforming to the curve of your lower spine and correcting for awkward posture, the Amia LiveLumbar system can't be beat as far as the benefit to your back goes. And it isn't the only feature that lends support. The seat pan of the chair is strong enough to hold your weight comfortably, but also soft and rounded enough to take pressure off your legs and posterior, improving circulation and lessening or removing undue stress on your legs. The armrests are so adjustable, going four ways, that it's easy to always have the appropriately supportive arm support you need when working, no matter what position you're in.
Adaptability
The Amia chair is highly adjustable. Even the LiveLumbar system can be moved up and down the back of the chair according to taste! Other movable parts include:



Adjustable Seat Depth -- People don't fit neatly into average body sizes. Leg and torso lengths can vary independent of a person's overall height. Amia's adjustable seat depth accommodates different body shapes for long-term comfort. It also works to actually keep your legs comfortable while you're sitting. It takes pressure off your thighs, which increases circulation, and it has advanced cooling technology to make sure you don't sweat or get overheated in the chair.




Back Tension -- Adjust the amount of resistance - or "push back" - to your preference to help maintain your back's natural curve. Amia conforms to your specifications.




Height, Depth, Width, and Pivot Arms -- Arms telescope in and out, move forward and back, pivot and adjust up and down so you can find a natural position that comfortably supports the wrists, forearms, shoulders and neck.

Durability
The Steelcase Amia chair can handle up to 400 lbs, and is backed by the Steelcase 10 year warranty. Assuming you keep the Amia for 10 years (and it may be much longer after you sit in this comfortable, ergonomic, adjustable chair), that's a cost of just 14 cents a day for the base model. Can you afford not to buy Amia?

In the end, the Amia Chair has a very strong case as the best ergonomic office chair on the market. It's very comfortable (again, the number one concern of office workers), it supports all types of bodies in all types of healthful ways, it can be adjusted to exacting specifications and therefore personalized, it's durable and has a great warranty, and it's just plain stylish and well-designed. What more can you ask of an office chair than that it give you everything you need, and nothing you don't? Smart Furniture is proud to offer the Steelcase Amia Chair to our customers.

Amia was created in the Steelcase Design Studio in collaboration with Thomas Overthun of IDEO.
Materials & Measurements
Materials:
Aluminum, steel, glass-reinforced nylon, polypropylene and 100-percent fabric or semi-aniline leather upholstery.
Dimensions:
Total chair depth: 21.75" to 24.75"
Overall width: 26.625"
Overall height: 37.25" to 42.5"
Seat height: 16"-21" adjusts for different statures
Seat depth: 15.5" to 18.5" adjusts for different leg lengths
Back height from seat: 25" ample support for people of all sizes
Arm height from seat: 7" to 11" accommodates different arm lengths
Environmental Information
The Amia is made from 20 percent recycled material. According to McDonough Braungart Design Chemistry, the Amia contains no hazardous materials and releases no toxic substances during use. At the end of the Amia's life cycle it is 97 percent recyclable.
Green - The Amia chair has Gold Cradle to Cradle Product Certification for environmental performance. That means from inception to eventual recycling, the Steelcase Amia is designed to be environmentally friendly, even benevolent.

The Amia chair is also level 1 certified to the BIFMA e3 sustainability standard. According to BIFMA, the level conformance mark ensures a comprehensive, independent and impartial assessment of the environmental and social impacts of a product's manufacture. The Amia chair's level makes it easy to identify products that have been evaluated against a consensus-based, multi-attribute sustainability standard.


Safe - The Steelcase Amia was designed with a holistic environmental approach. Lifecycle Assessment, used by Steelcase measures the impact of each step in a product's lifecycle: materials, production, transport, use and end of life.

The Amia chair comes with a clean bill of health when it comes to those assessments. Additionally, all materials in the Amia chair were required to pass materials chemistry analysis by MBDC, which tests each substance for safety to human and environmental health.


Low Impact - Steelcase knows how important it is to lessen the impact of corporations on the environment. The Steelcase Amia chair is only one of their many products that have taken dramatic steps to do so.

The Amia is up to 97 recyclable by weight and the use of inseparable mixed materials was avoided to make recycling easier. Amia is GREENGUARD Indoor Air Quality Certified. Amia is also C2C Gold Certified with Closed Loop and Lagoon fabrics. Should you decide to resell, donate or recycle your Amia chair someday, the Steelcase Environmental Partnership program can help connect you with ways to do that. Amia also holds SCS Indoor Advantage Gold certification for protecting indoor air quality, so Amia may help contribute toward earning LEED credits for your project.


Healthier - The Amia chair isn't just better for the environment, it's better for you. The materials within the chair are regulated to heighten air quality, can up your LEED credits, and are easy for you to recycle. Of course Amia isn't just healthier for the environment, it's also better for you. More back support means less pain, and flexible, adjustable seating means better circulation, better heart health, better moods. Be healthier. buy Amia today.

For more information on MBDC testing, please visit their web site.
Reviews
Smart Furniture Employee Review
The Amia Chair is insta-ergonomic technology that has my back. I can honestly say that I have never been happier about a chair switch in my Smart Furniture career -- now, I have only had three switches so far, but I'm trying to magnify the fact that this is by far my favorite. I did a little pre-switch research and discovered that the design for the Amia has roots in the old version of the Volkswagen Bug and a nearly-empty glass of cognac. Don't drink and drive is what comes to mind next after hearing that, but fortunately I'm at no risk there.
I find those ideas very off-the-wall for a chair, but at the same time, I am happy to sit on an idea like that. It reminds me to think outside the boundary or the expected norm.
Read more

...
Shipping & Delivery
Standard Shipping:
Free
With Standard Ground Shipping, shipments are typically completed with UPS or FedEx to your front door or main lobby. Once shipped, items generally arrive within 2-5 business days. Simple, fast and easy service. Tracking will be emailed to you upon order shipment.

*If additional tracking info/scheduling is needed, both UPS and FedEx have sign-up services on their website which allow for more detailed tracking/options. Shipment signature may be required, or signing the delivery note authorizing the shipper to leave the next day.

*Some larger products or multiple quantities may ship with a freight carrier (not UPS/Fedex), which will call you for a delivery appointment if delivering to a residence (or business hours for commercial address). We'll send you an email with the shipper/tracking info as soon as your order ships either way.
Warranty

The Amia chair comes with a limited lifetime warranty on its base and frame, a 10-year warranty on its pneumatic cylinder and 5 years on its upholstery.

Shop With Confidence

Check out our 45-Day Return Policy!
We've ensured your personal data and sensitive information is always private and protected.