Astrid 6-Drawer Dresser by Copeland Furniture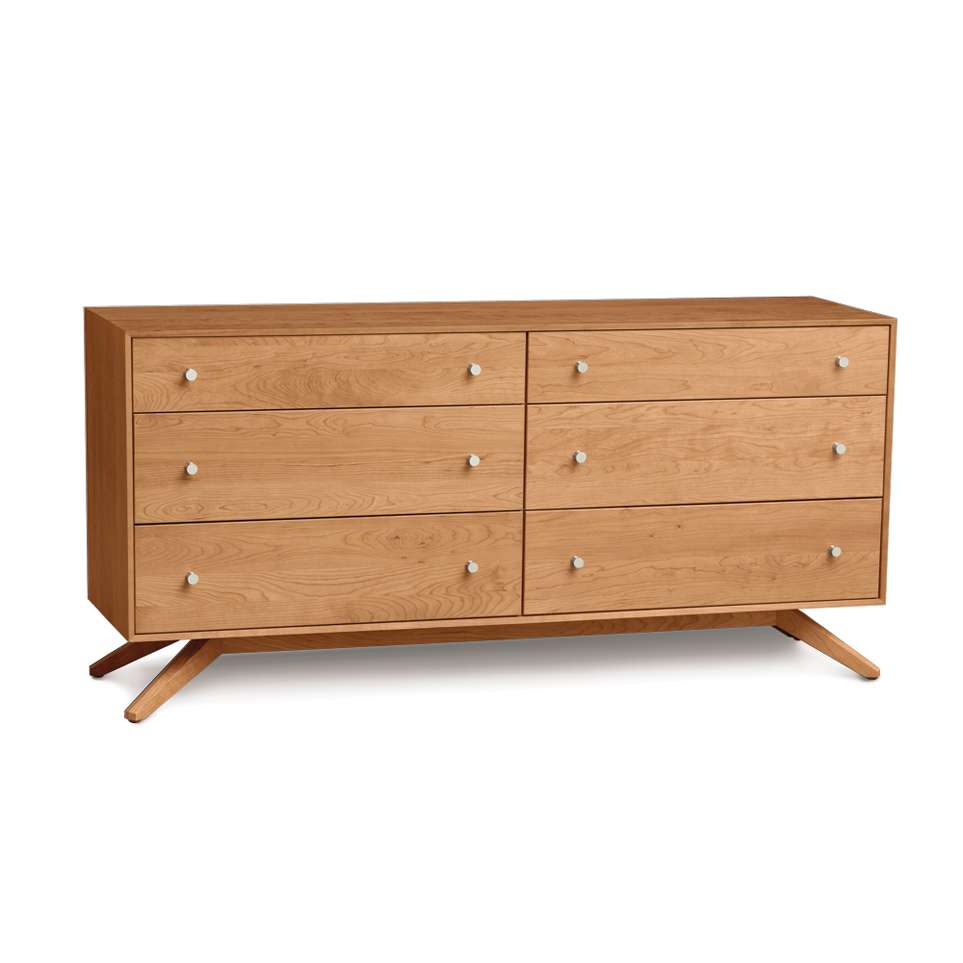 Astrid 6-Drawer Dresser by Copeland Furniture
Astrid 6-Drawer Dresser by Copeland Furniture
Finish
|
Walnut & Dark Chocolate Maple
+$632.00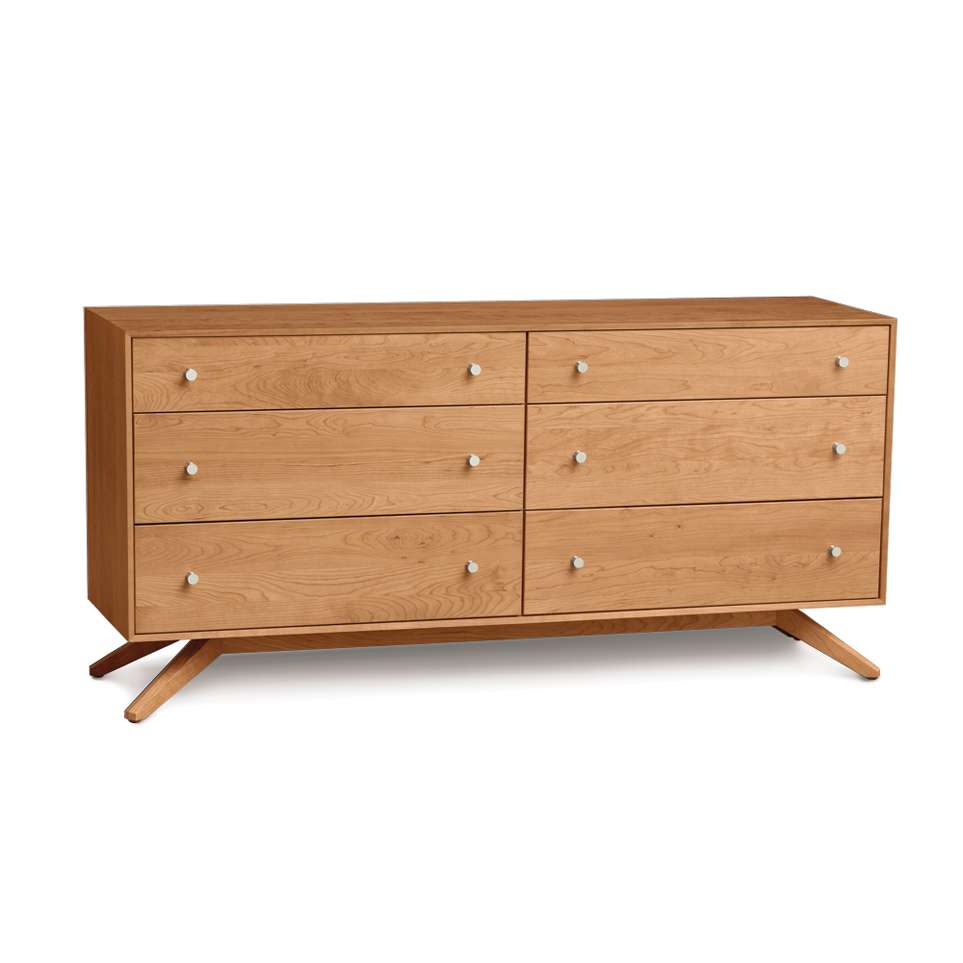 Astrid 6-Drawer Dresser by Copeland Furniture
Astrid 6-Drawer Dresser by Copeland Furniture
Finish
|
Walnut & Dark Chocolate Maple
+$632.00
Don't see a configuration you like? Customize your Astrid 6-Drawer Dresser by Copeland Furniture.
Astrid 6-Drawer Dresser
by Copeland Furniture
With its deeply splayed legs producing dramatic cantilevers, the low, wide Astrid 6-Drawer Dresser is an engineering feat that defies expectations and inspires a sense of possibility. At under 3' tall, this large dresser with 6 drawers is a great choice for those who need bedroom storage but want to be able to use the walls as well.
Astrid 6-Drawer Dresser features:

66" w x 18" d x 31.375" h
Crafted in your choice of solid cherry hardwood with 4 finish options, or walnut and dark chocolate maple
2 shallower drawers at top, 4 deeper drawers on the bottom
All 6 drawers come with brushed nickel hourglass pulls
Made to Order - it's your furniture from start to finish
Made in the United States


*Natural variations in solid wood and hand-applied finishes make each piece unique. Slight grain and finish irregularities tell you that the furniture has been crafted from solid wood, and are considered hallmarks of quality.

Brushed Nickel Drawer Pull
See all product information and details here