Avion II TV Stand, Triple-Wide by BDI
Avion II TV Stand, Triple-Wide by BDI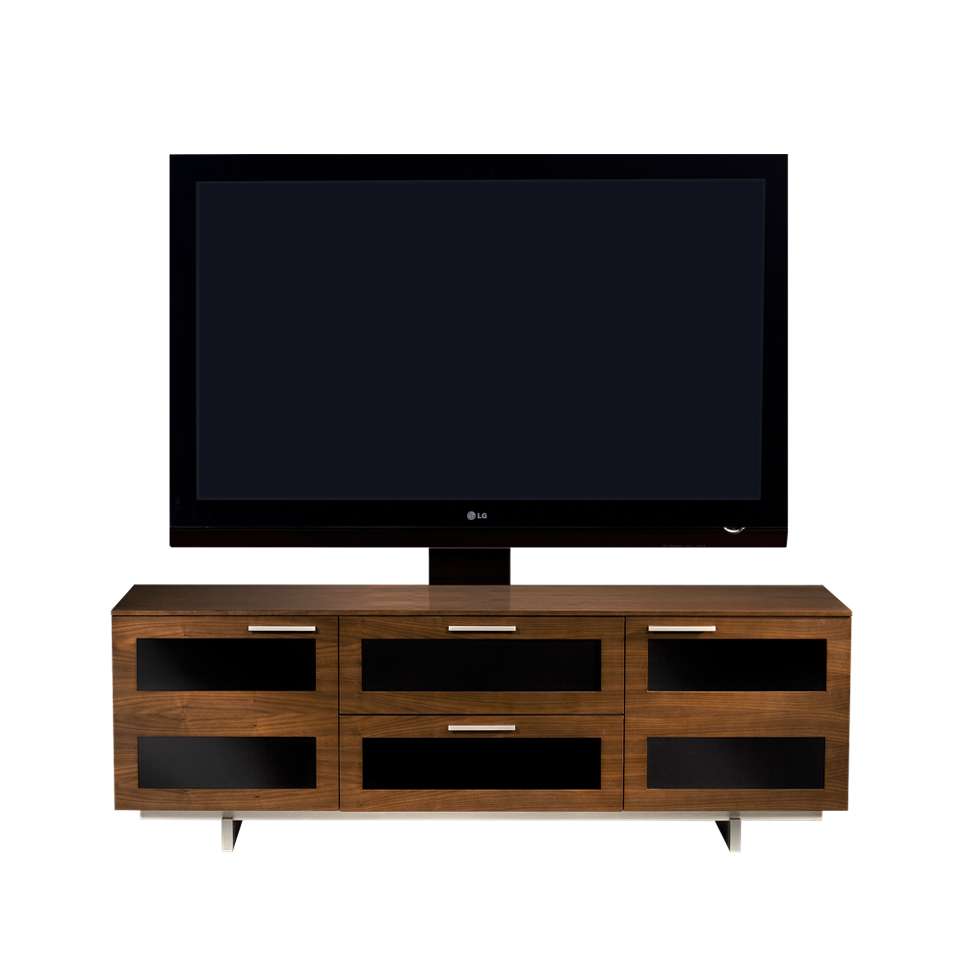 Avion II TV Stand, Triple-Wide by BDI
8927-CHOCOLATE STAINED WALNUT
Color
|
Chocolate Stained Walnut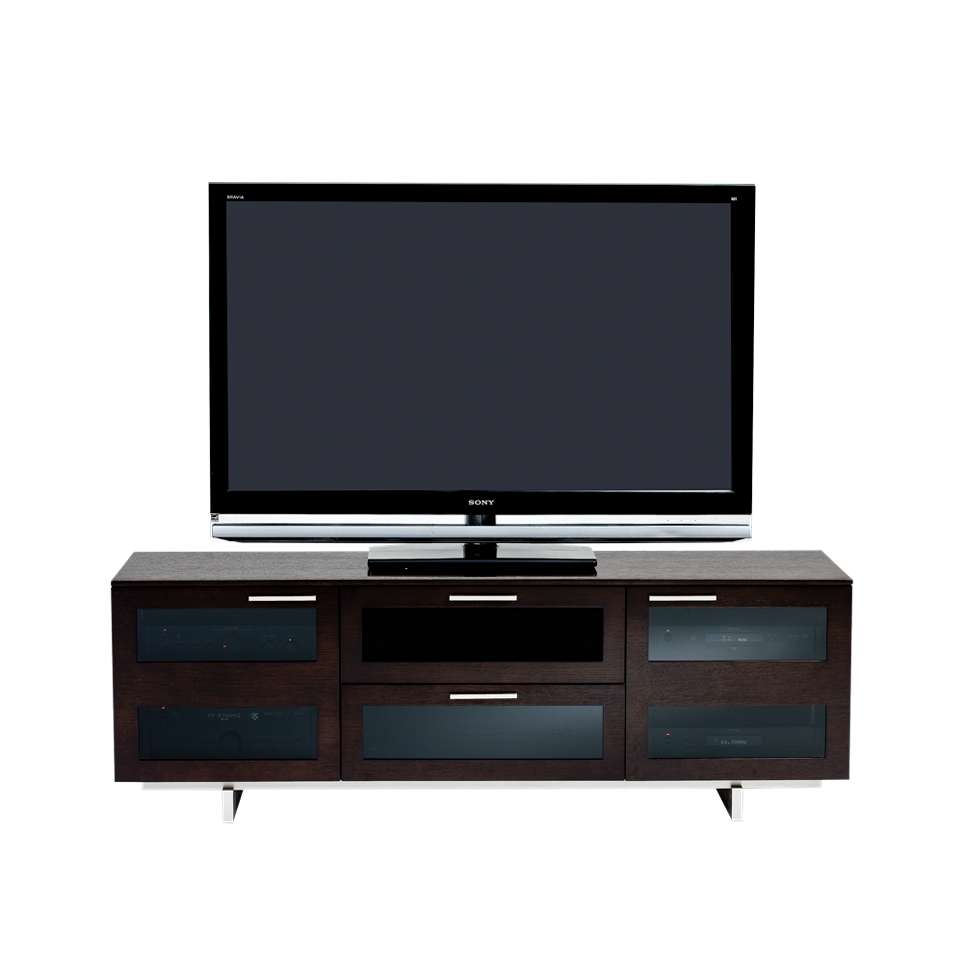 Avion II TV Stand, Triple-Wide by BDI
Avion II TV Stand, Triple-Wide by BDI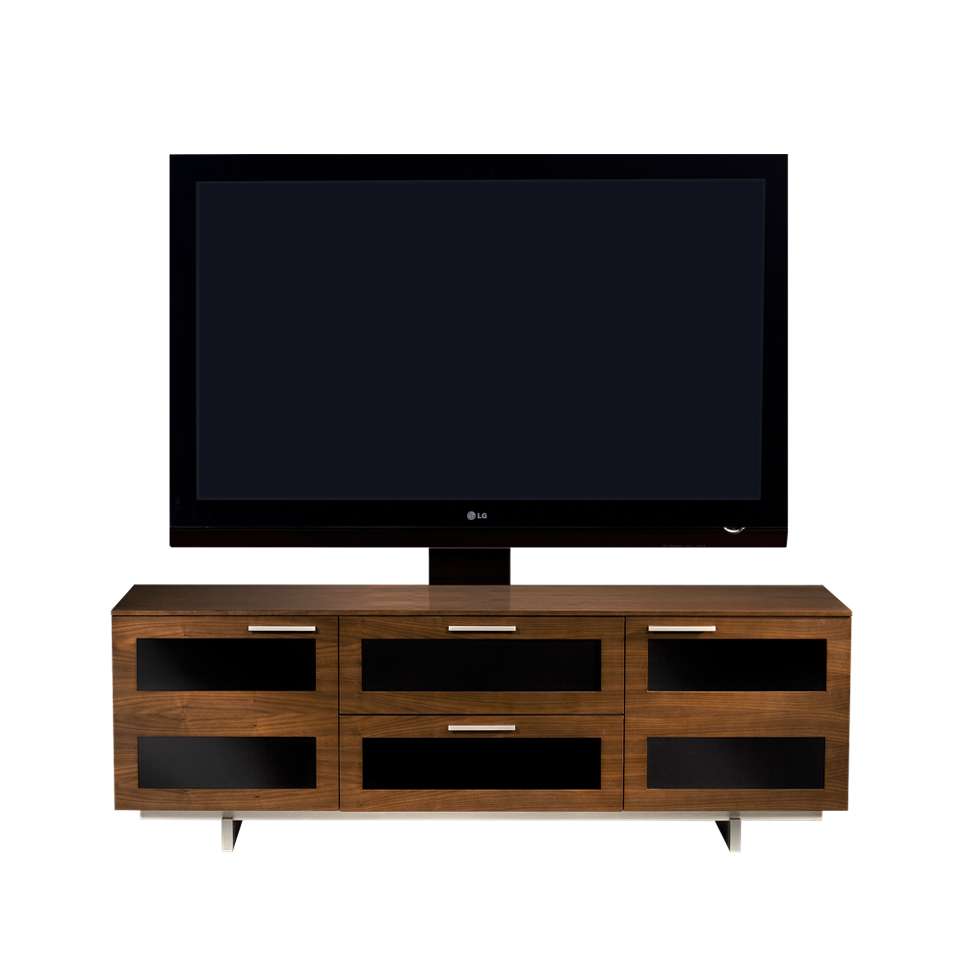 Avion II TV Stand, Triple-Wide by BDI
8927-CHOCOLATE STAINED WALNUT
Color
|
Chocolate Stained Walnut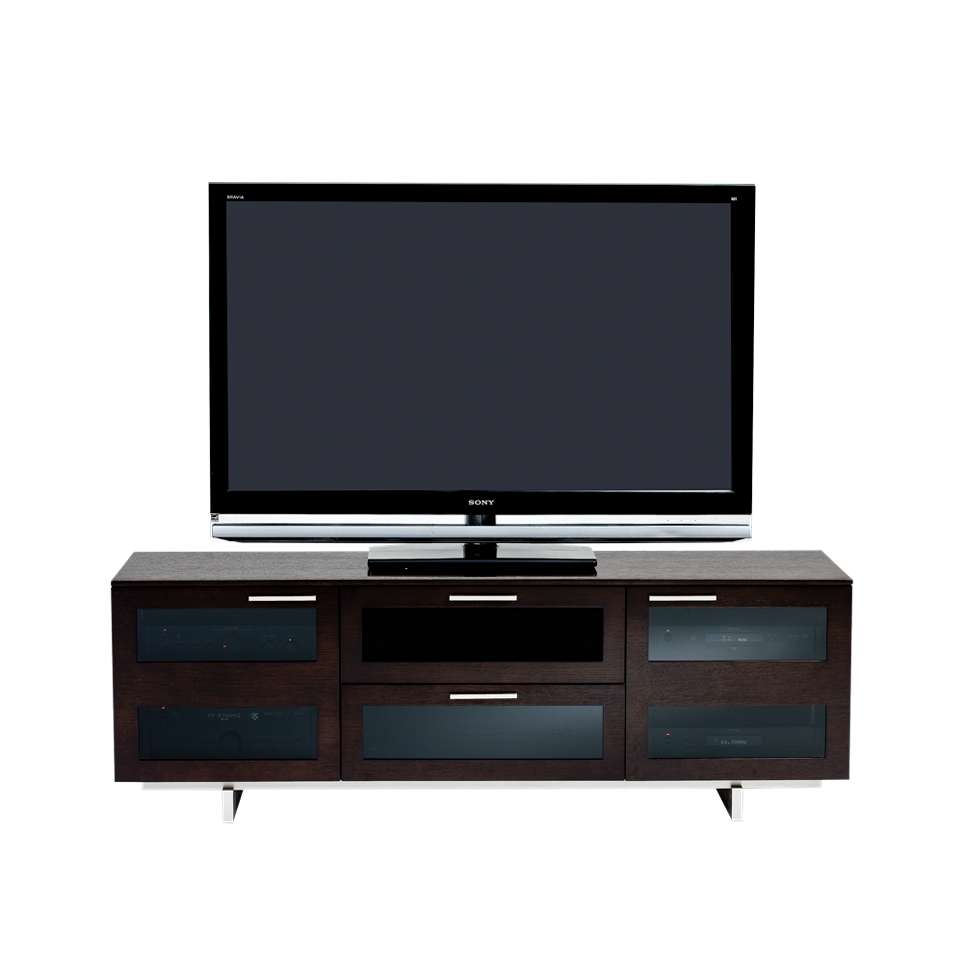 Avion II TV Stand, Triple-Wide by BDI
Don't see a configuration you like? Customize your Avion II TV Stand, Triple-Wide by BDI.
Avion II TV Stand, Triple-Wide
designed by BDI Studio
At A Glance:
The immensely popular Avion Series of home entertainment centers has been redesigned to provide an even better media experience. The Avion II Triple-Wide TV Stand features a satin stainless steel base, larger door and drawer windows, soft-close hinges, and ultra-convenient cable management channels.
Model 8927 is a three compartment wide home theater cabinet with integrated center channel speaker and media storage. The versatile center drawer conceals a center channel speaker (up to 7.25" tall) and media storage or may be removed for speakers up to 8.25" tall. Great for medium-sized home theater systems.
Recommended for up to 73" flatscreen televisions.
See the entire BDI Avion Collection.
What's To Like:
BDI packs so many great features into the Avion II that it's hard to know where to start. The cabinet is supremely well-ventilated, has a great cable-management system to clean up the mess, and infrared glass door panels let you keep your expensive consoles hidden away yet still usable. Oh, and you know how hard it is to move heavy entertainment centers? The Avion II's a snap to move away from the wall with built-in, hidden wheels that don't detract from the look.
What's Not to Like:
It may not be possible to dislike any of the functionality of this media console. That leaves its price, which isn't cheap. But, while the price is high, it's certainly no higher than it should be for a well-designed entertainment center with so many features.
The Bottom Line:
Avion II is the perfect example of what engineers and home theater aficionados talk about around the water cooler. It's BDI's premier enclosed cabinet system - the culmination of years of studying the most demanding home theater systems. The keys to Avion II? It's beautiful, it's roomy, it has a place for everything. And, most importantly, it has a multitude of features built in. The BDI Avion II 8927 TV stand is an open and shut case of media console superiority.
TV Mount Option
This BDI entertainment center accommodates the optional Arena TV Mount. With simple hardware, the Arena TV Mount securely fastens your flatscreen TV to your entertainment center. Arena is the perfect alternative to wall mounting your television and features a swiveling mounting bracket.

Recommended for 40"-65" flatscreen televisions.
The BDI Avion II TV Stand is also known by the following manufacturer Item Number: 8927.
See all product information and details here