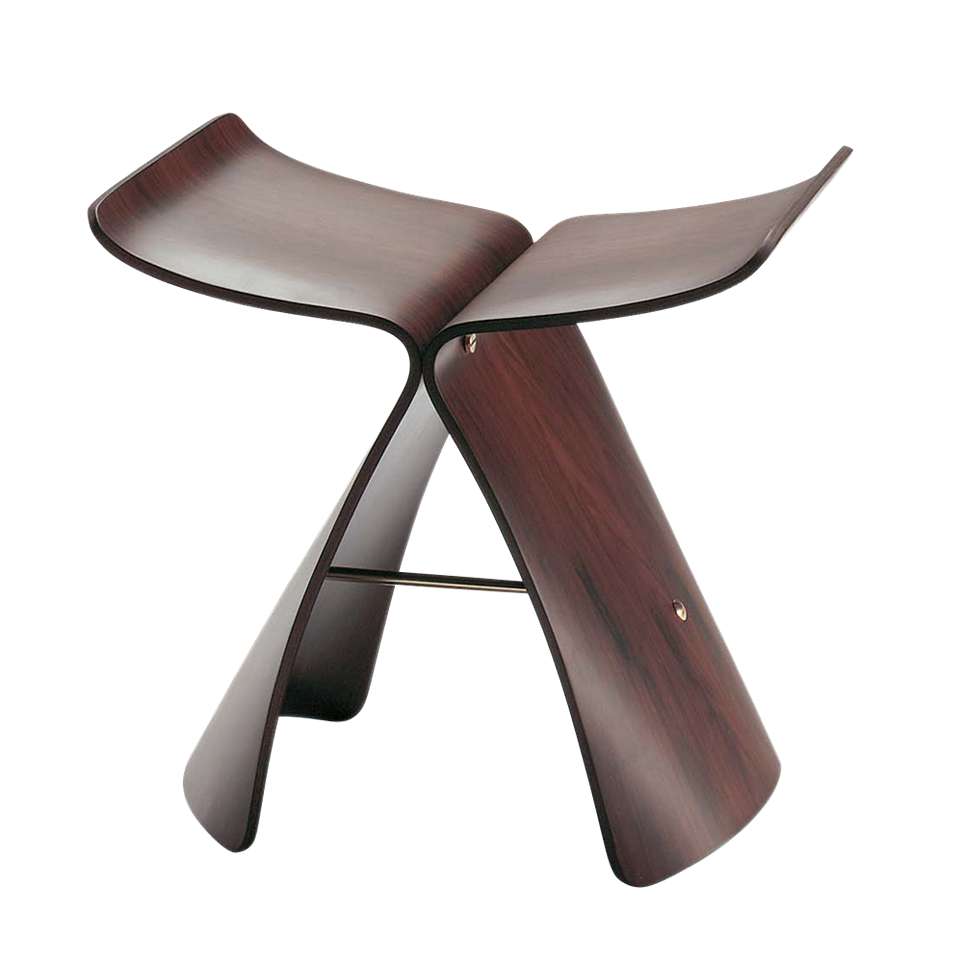 Butterfly Stool by Vitra
Color
|
Rosewood
+$310.00
Don't see a configuration you like? Customize your Butterfly Stool by Vitra.
Butterfly Stool by Vitra
designed by Sori Yanagi
In a totally unique way, the Butterfly Stool blends Eastern shapes with the technique developed by Charles and Ray Eames of shaping plywood. The gently curved silhouette is reminiscent of the wings of a butterfly.
Available in maple or rosewood
Matching cushion is available in red
Dimensions: 15.25" h x 16.5" w x 12.25" d
The Vitra Home Collection is not an interior design system or a homogeneous product line which promotes a uniform style. Rather, Vitra considers the furnishing of one's home as a process of collage - a gradual assemblage of products and objects. Not to be confused with coincidental accumulation of things, this process is a conscious arrangement that grows and changes with regard to both content and style, according to the owner's individual preferences and circumstances.
See all product information and details here