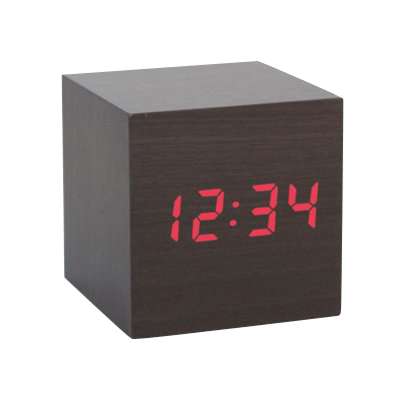 Clap On Alarm Cube Clock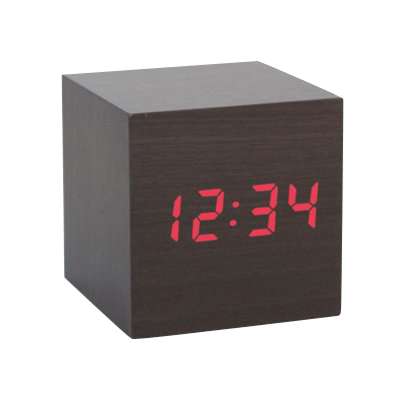 Clap On Alarm Cube Clock
Don't see a configuration you like? Customize your Clap On Alarm Cube Clock.
Clap On Cube Alarm Clock

by Kikkerland Design
Picture this: you're sleeping like a baby, basking in the warmth of your bed. You're startlingly awoken from your slumber, and your eyes immediately dart to the clock on your bedside table. Your sleep is ruined. You know what time it is. Your mind frantically calculates how much time you have left to sleep, but the rest of your night and morning involved anxiously counting down the minutes until your alarm clock jolts you from your bed. Your clock ruined everything.
With the Clap-on Alarm Cube Clock, YOU get to choose when to know what time it is. With a simple clap, the LED lights can appear on the solid-colored cube, and with another simple clap, the numbers disappear. Now, when you wake up in the middle of the night, you'll only see what you want to see--pure darkness...unless you clap. But who wakes up from his or her slumber clapping frantically? Literally nobody.
Perfect For:
Sleeping stress-free through the night
Preserving sleep-inducing darkness
Anywhere that needs a clock
The Bottom Line
One of our customers said it best, "This was bought to supplement the alarm clock on my side of the bed, so my partner didn't have to look over me to see it. It works perfectly as a supplemental clock, esp since the display is never on unless you want it on, which is great at night." Enough said.
See all product information and details here