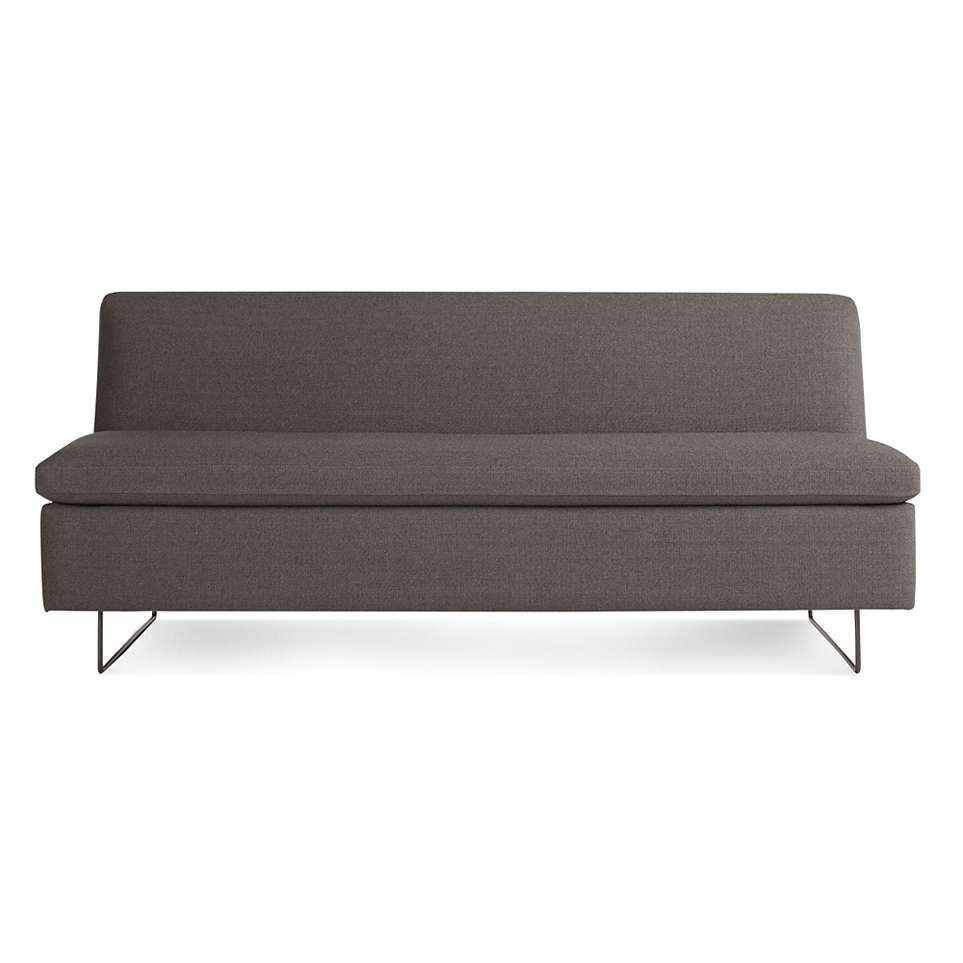 Clyde Sofa by Blu Dot
BO1SFNARMS-CONDIT CHARCOAL
Clyde Sofa by Blu Dot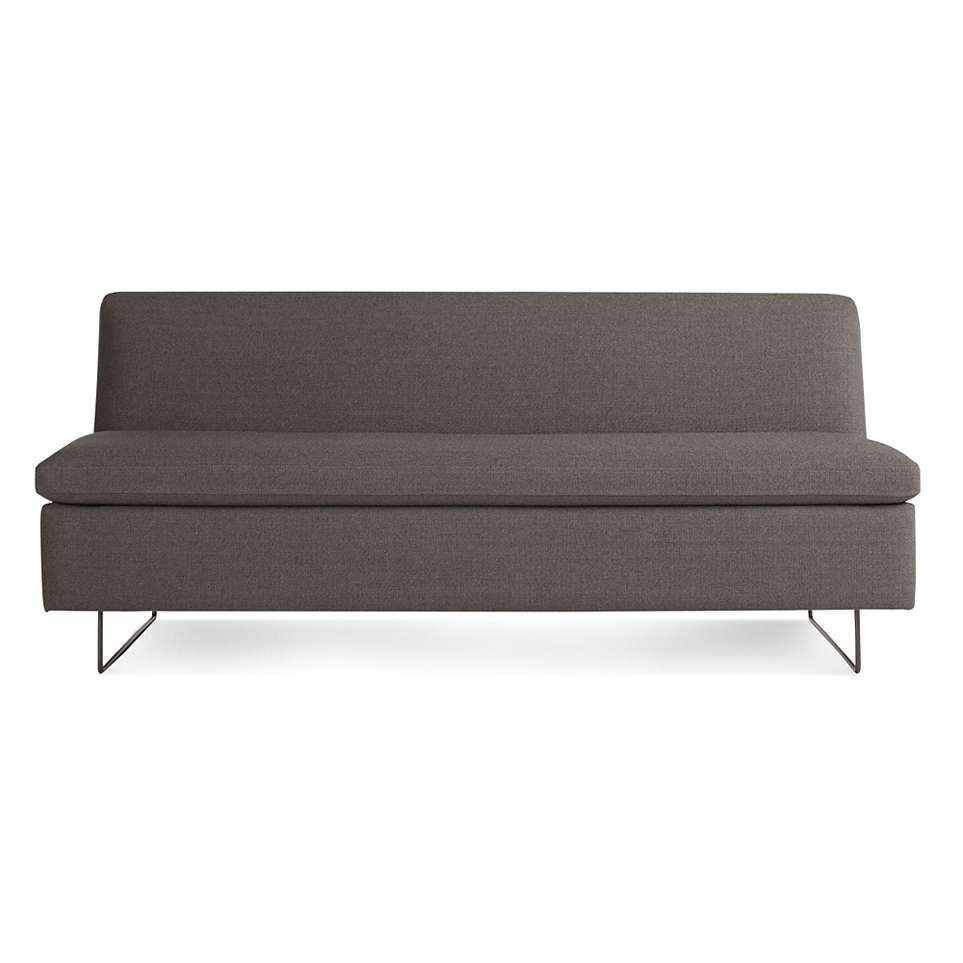 Clyde Sofa by Blu Dot
BO1SFNARMS-CONDIT CHARCOAL
Clyde Sofa by Blu Dot
Don't see a configuration you like? Customize your Clyde Sofa by Blu Dot.
Clyde Sofa
by Blu Dot
At A Glance:
The Clyde Sofa is a slim, well-tailored sofa that turns into a sleek sectional when paired with the Bonnie Sofa. Bonnie is armed and dangerously comfortable, and Clyde has no arms for extra-wide lounging. Each is available separately, but when these two get together they can really work a room.
What's To Like:
The Clyde Sofa is great if you don't have much space and seated room is at a premium. Its lack of arms gives it the flexibility to fit more people than if space was taken up by unneeded armrests.
What's Not to Like:
Clyde is a bit firm for our tastes, but if you like a firm seat, this sofa's definitely your cup of tea. On the plus side, the seat doesn't wrinkle - because it's firm.
The Bottom Line:
When put together with the Bonnie Sofa, Clyde makes the other half of a crisp-looking modern sectional. Alone, it's a smart, slim sofa with more space than you think when you see its dimensions.
Features:
Overall dimensions: 29" h x 67" w x 31.5" d
Seat height: 16.5"
Seat depth: 23.5"
Solid hardwood and plywood frame
Powder coated steel base
See all product information and details here