Componibili Square Storage Modules by Kartell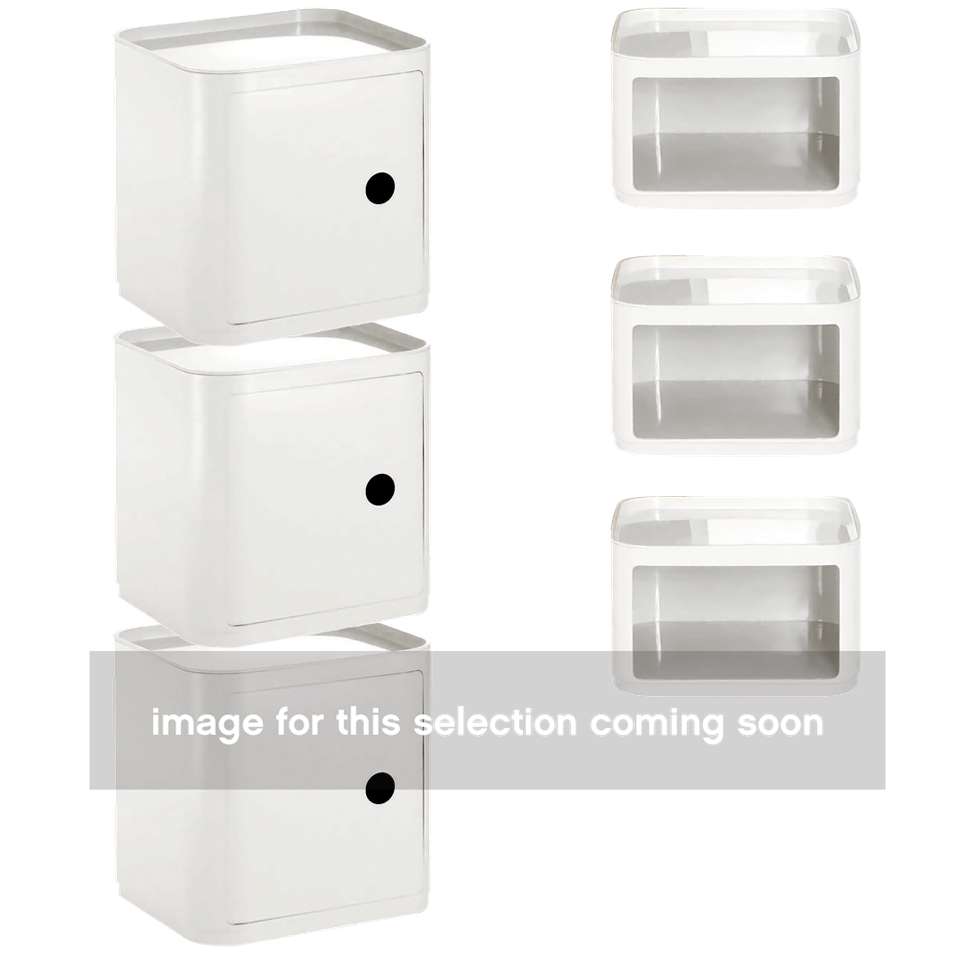 Componibili Square Storage Modules by Kartell
KTCOMBSQ-4955-4959-3S-2T-NC-2D
Building Block
|
Tall Module
+$112.00
Additional Short Modules
|
3
+$178.50
Additional Tall Modules
|
2
+$224.00
Casters
|
None
Number of Tall Module Doors
|
2
+$49.00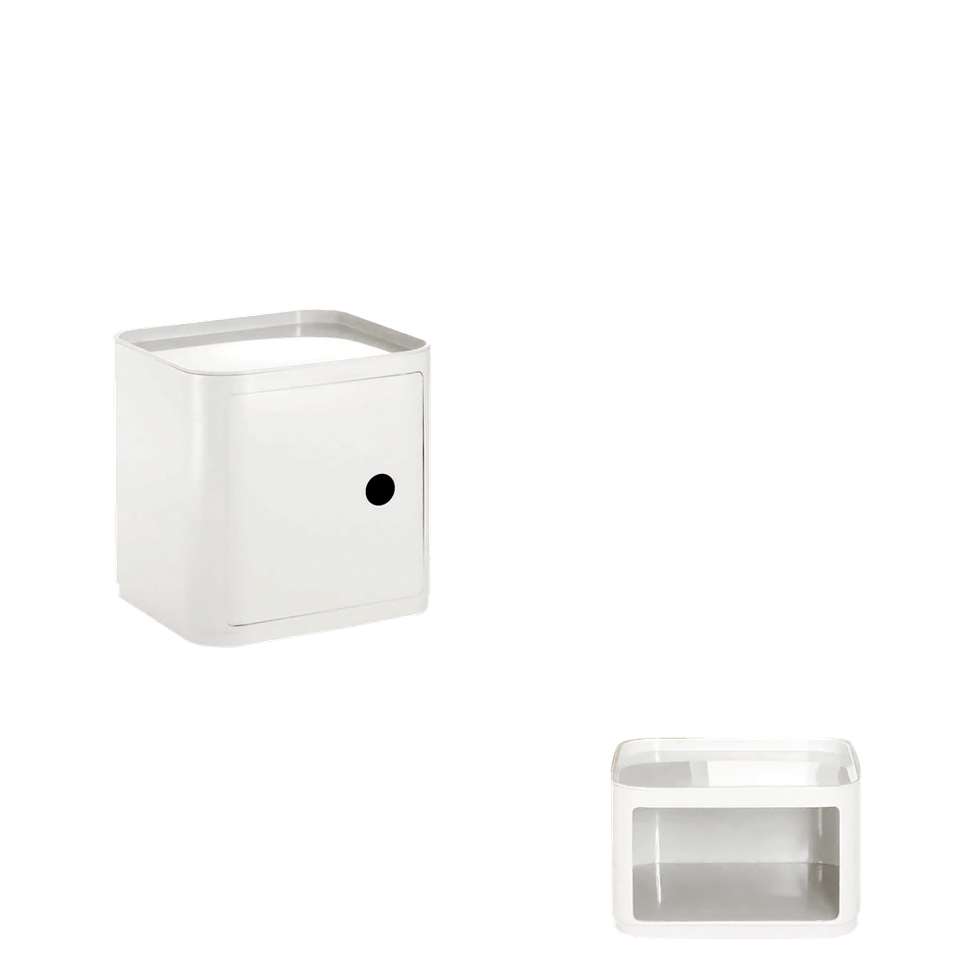 Componibili Square Storage Modules by Kartell
KTCOMBSQ-4970-4972-NS-1T-NC-ND
Building Block
|
Short Module
Additional Short Modules
|
None
Additional Tall Modules
|
1
+$112.00
Casters
|
None
Number of Tall Module Doors
|
None
Don't see a configuration you like? Customize your Componibili Square Storage Modules by Kartell.
Componibili Square Storage Module
by Kartell
designed by Anna Castelli Ferrieri
At A Glance:
The Componibili square storage modules have been designed to meet various functional needs and slot into any home setting - in the bathroom, bedroom, kitchen, or living room. The design feature that brings the Componibili modular system to life is the simple and robust vertical overlapping of the single pieces, which - by way of a simple joint - form practical movable containers. Offered in variably-sized round shapes, the Componibili modules can stand on small casters.
What's To Like:
Those of you with limited bathroom storage will feel this one: Componibili is a great place to keep all your essentials away from prying eyes.
Don't want to keep your stuff in that spot anymore? Move it! Optional casters make the trip easy.
Plastic doesn't chip, scratch, or wear away like paint does.
What's Not to Like:
You can likely get a less expensive storage system if you really want to. But will it look as good?
The Bottom Line:
Flexible, functional and practical, Componibili modules have been in production for more than thirty years and have received much recognition for their preeminent and innovative design. They are displayed at the Museum of Modern Art in New York and the George Pompidou Centre in Paris. Useful versatility, popular acceptance, critical acclaim - and that's the bottom line.
Features:
Small Square: 9.125" h x 15" w x 15" d
Large Square: 15.125" h x 15" w x 15" d
Made from ABS polymers
Choose as many as you want - they're stackable
Choose casters or freestanding
Optional door turns Componibili into a closed cabinet
Made in Italy
See all product information and details here