Corridor Media Center by BDI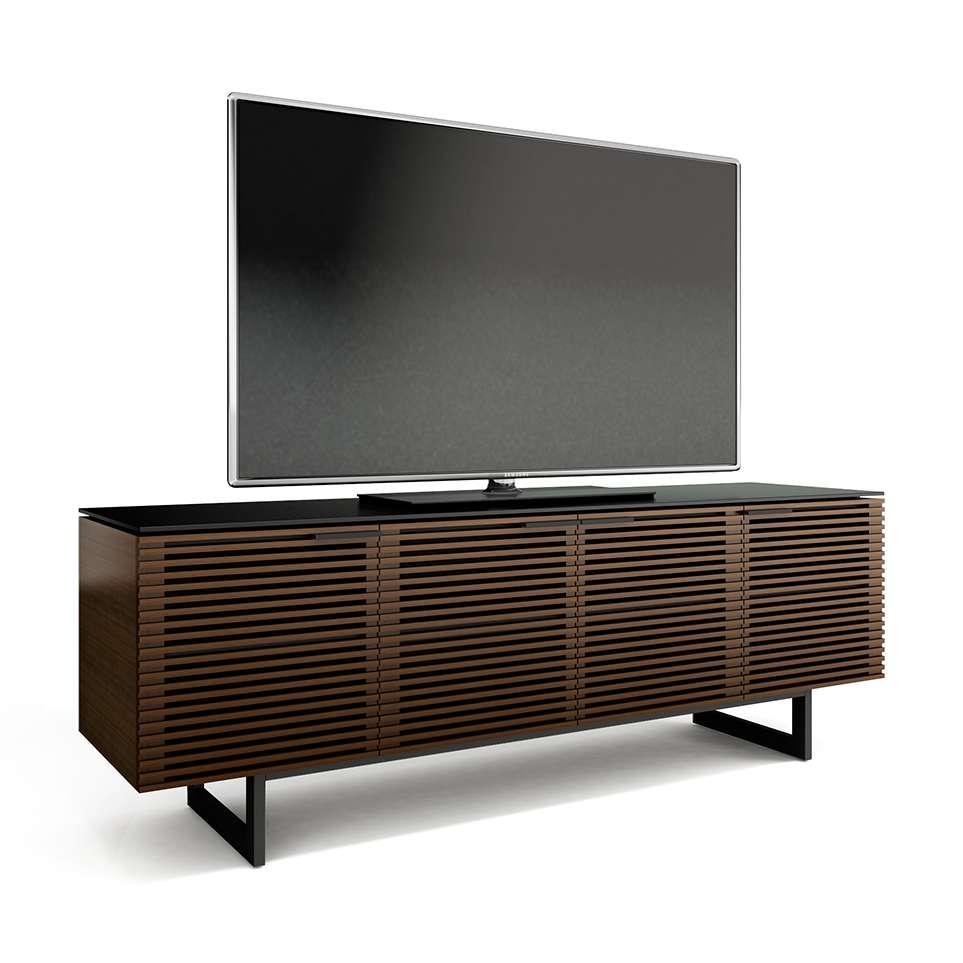 Corridor Media Center by BDI
Color
|
Chocolate Stained Walnut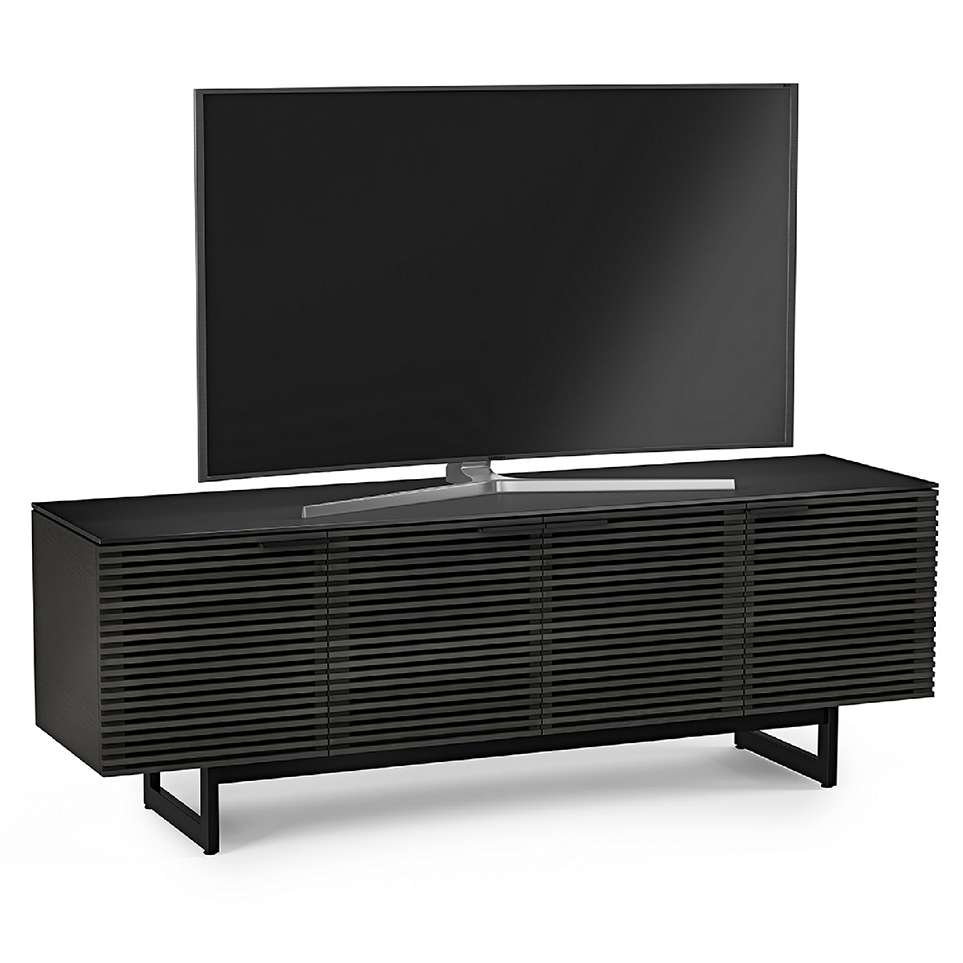 Corridor Media Center by BDI
Color
|
Charcoal Stained Ash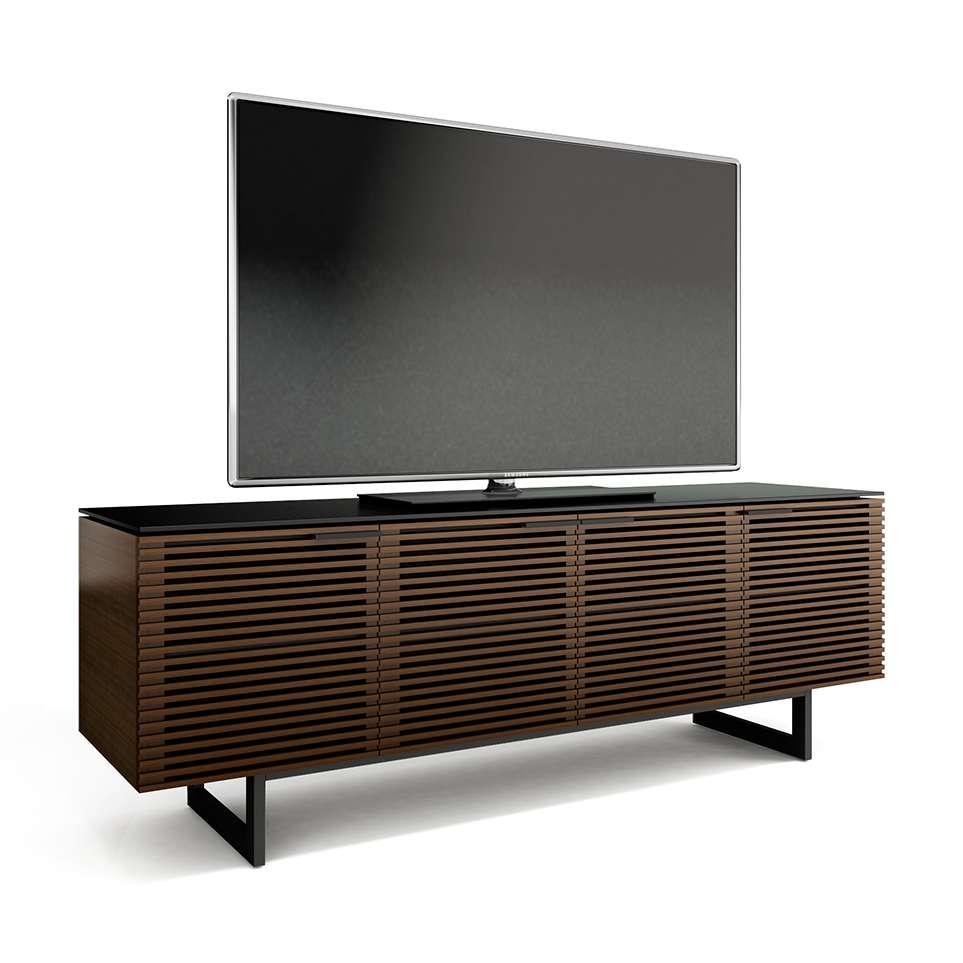 Corridor Media Center by BDI
Color
|
Chocolate Stained Walnut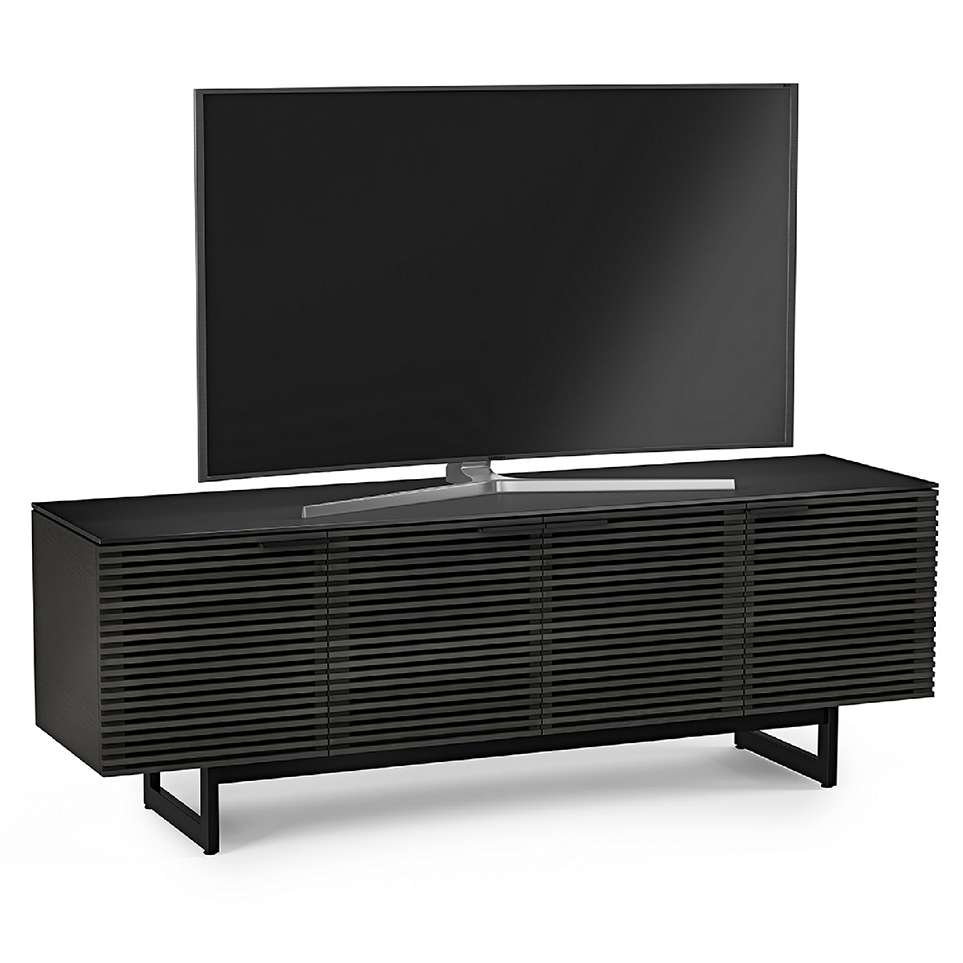 Corridor Media Center by BDI
Color
|
Charcoal Stained Ash
Don't see a configuration you like? Customize your Corridor Media Center by BDI.
Corridor Media Center 8179 by BDI
designed by Matthew Weatherly
At A Glance:
The Corridor Media Center by BDI lets you support your TV, house your media and accessories, and hide any unseemly mess and cables. Four louvered doors hide three cabinets with adjustable shelves, giving you plenty of space to store anything from speakers or a stereo to BluRay discs and DVDs. The doors' design allows the passage of sound and remote control signals while still keeping your things out of sight.
The Corridor TV Stand's top shelf holds up to 175 lbs, and the interior shelves provide more than enough strength for your components, unless you plan on stacking gold bricks inside. If you do, please take a picture so we can all enjoy the sight of massive amounts of gold in an entertainment center.
Recommended TV size: up to an 85" flat panel TV.
What's To Like:
You can keep the doors closed on your unattractive equipment without losing the use of your remote. That's good design.
Corridor's look is sleek and modern. The louvered doors give it a really attractive updated mid-century feel.
Wheels for when you have to move it are a really nice touch - they're the perfect addition to a heavy TV stand.
What's Not to Like:
While the Corridor Entertainment Center does many things well, it's an expensive solution. We think it's worth the money, with its superb functionality and awesome looks - but it's still pricey.
The Bottom Line:
The Corridor Media Center is a modern, beautiful, and multi-functional media cabinet that is well-suited for anyone who wants to conceal components without losing use of the remote control (and while keeping an exquisite sense of style). For a crisp, clean entertainment center, look to the Corridor by BDI.
Features:
79.25" w x 28.25" h x 20.25" d
Supports up to an 85" flat screen TV
Louvered doors allow passage of sound and remote control signals
Center doors hide single large compartment with adjustable shelf
Media storage drawer
Steel legs
Optional concealed wheels are included
The BDI Corridor Media Center is also known by the following manufacturer Item Number: 8179.
See all product information and details here