Divani Manual Relaxer by IMG Norway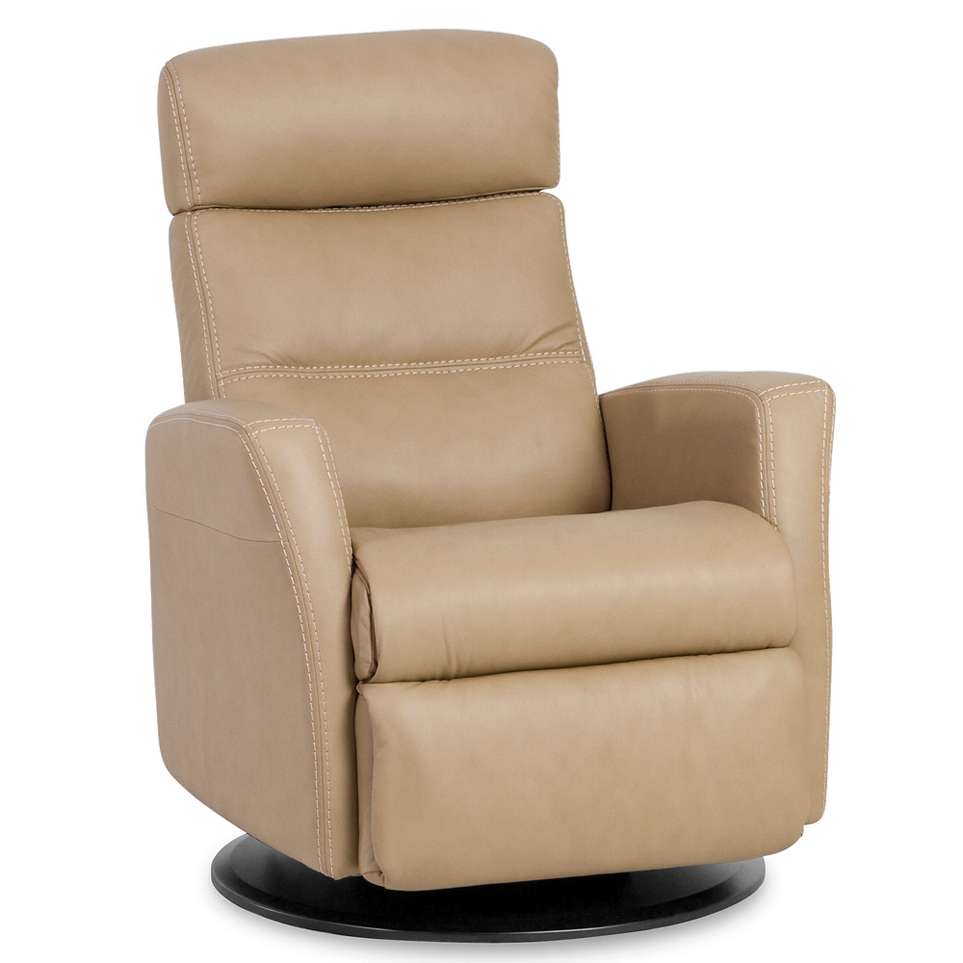 Divani Manual Relaxer by IMG Norway
Size
|
Large
+$90.00
Upholstery Color
|
Trend Smoke
Don't see a configuration you like? Customize your Divani Manual Relaxer by IMG Norway.
Divani Manual Relaxer
by IMG Norway
At A Glance:
The Divani Relaxer is IMG Norway's #1 seller. When you break it down, it's easy to see why. This contemporary and attractive recliner fits the most design-conscious shopper without sacrificing comfort or utility. With features like an adjustable headrest, glide function, easy tilt, and integrated footrest, this chair takes the recliner to a new level. Whether you have a modern or traditionally designed home, the Divani will fit in great, and your back will love the ergonomic support that it gives.
Norwegian Quality: All IMG products meet the highest quality standards. The reclining mechanism with integrated footrest is made by the largest specialized mechanism supplier in the world. The construction is based on a hard wood and steel frame with IMG's unique molded foam.
MANY UNIQUE COMFORT FUNCTIONS: The IMG Relaxers offer five different built-in functions:
Swivel

Effortless reclining and adjustable back rest angle

Foldable footrest

Gliding / rocking function

Adjustable head and neck support
COLD-CURE MOLDED FOAM: This spaceage material encases the interior steel frame and sinuous springs, allowing for body-friendly curvatures to be covered with glove-fitted upholstery. This guarantees absolute comfort and durability.
LUXURIOUS FEEL AND TOUCH: A layer of soft high resilient polyurethane foam with fibers ensures a luxurious feel and extra softness.
ADJUSTABLE HEAD AND NECK SUPPORT: Exclusive adjustment system that allows your head and neck to rest in an infinite number of comfort positions. It can easily be adjusted by a handgrip.
DIFFERENT SIZES TO FIT EVERY NEED: IMG Norway recliners come in a compact size, a medium size, and a large size in order to meet the needs of every consumer.
Small: 27.9"W x 34" D x 41" H. Seat width: 18.1". Seat height: 17.3". Seat depth: 20". Wall Clearance: 11-12.5".
Medium: 29"W x 37"D x 44" H. Seat width: 19.6". Seat height: 18.8". Seat depth: 22.4". Wall Clearance:13.3-15.7".
Large: 31.8" D x 37.5" D x 44" H. Seat width: 21.6". Seat height: 18.8". Seat depth: 22.4". Wall Clearance: 12.9-15.7".
See all product information and details here