Eames Aluminum Management Chair by Herman Miller, Fabric
Eames Aluminum Management Chair by Herman Miller, Fabric
Upholstery
|
Cygnus Fabric
+$128.00
Color
|
Black
Base and Frame Finish
|
Aluminum Base & Frame
Seat Height Adjustment
|
Pneumatic Adjustment
+$100.00
Caster Type
|
Chrome Wheels, Floor or Carpet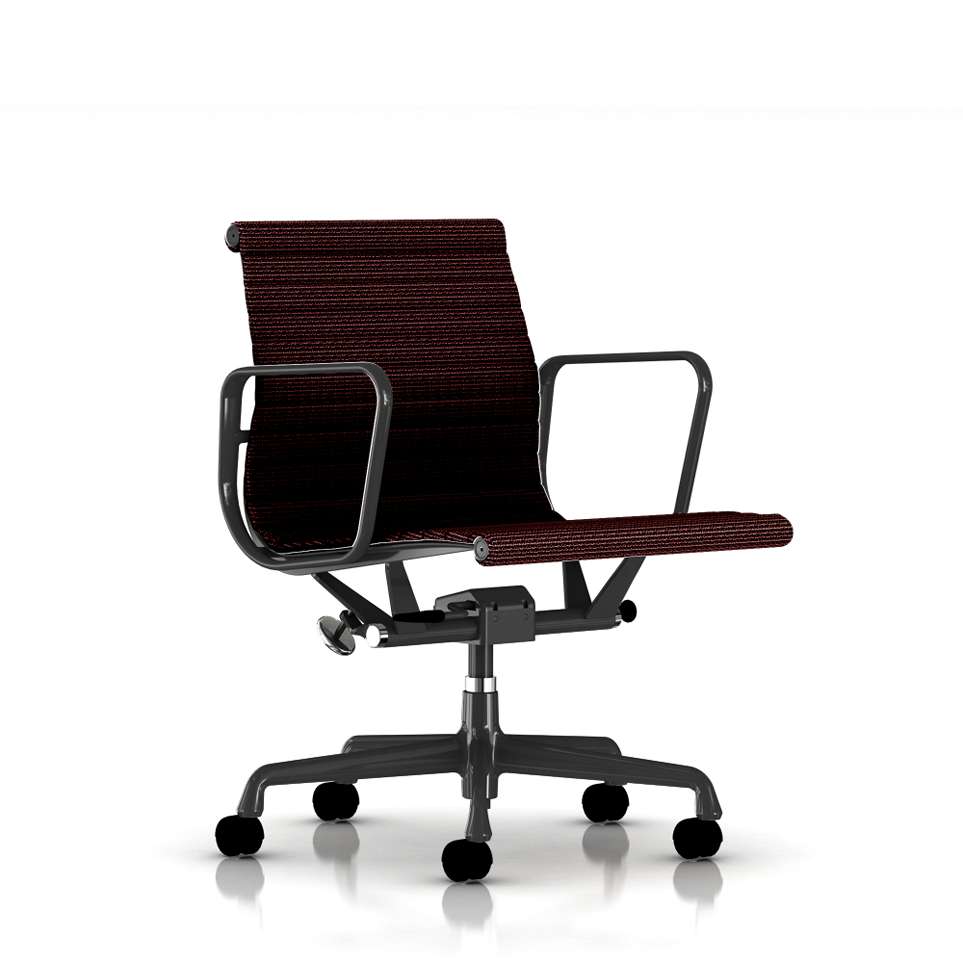 Eames Aluminum Management Chair by Herman Miller, Fabric
Upholstery
|
Cygnus Fabric
+$128.00
Color
|
Black
Base and Frame Finish
|
Graphite Base & Frame
+$100.00
Seat Height Adjustment
|
Pneumatic Adjustment
+$100.00
Caster Type
|
Chrome Wheels, Floor or Carpet
Eames Aluminum Management Chair by Herman Miller, Fabric
Upholstery
|
Cygnus Fabric
+$128.00
Color
|
Black
Base and Frame Finish
|
Aluminum Base & Frame
Seat Height Adjustment
|
Pneumatic Adjustment
+$100.00
Caster Type
|
Chrome Wheels, Floor or Carpet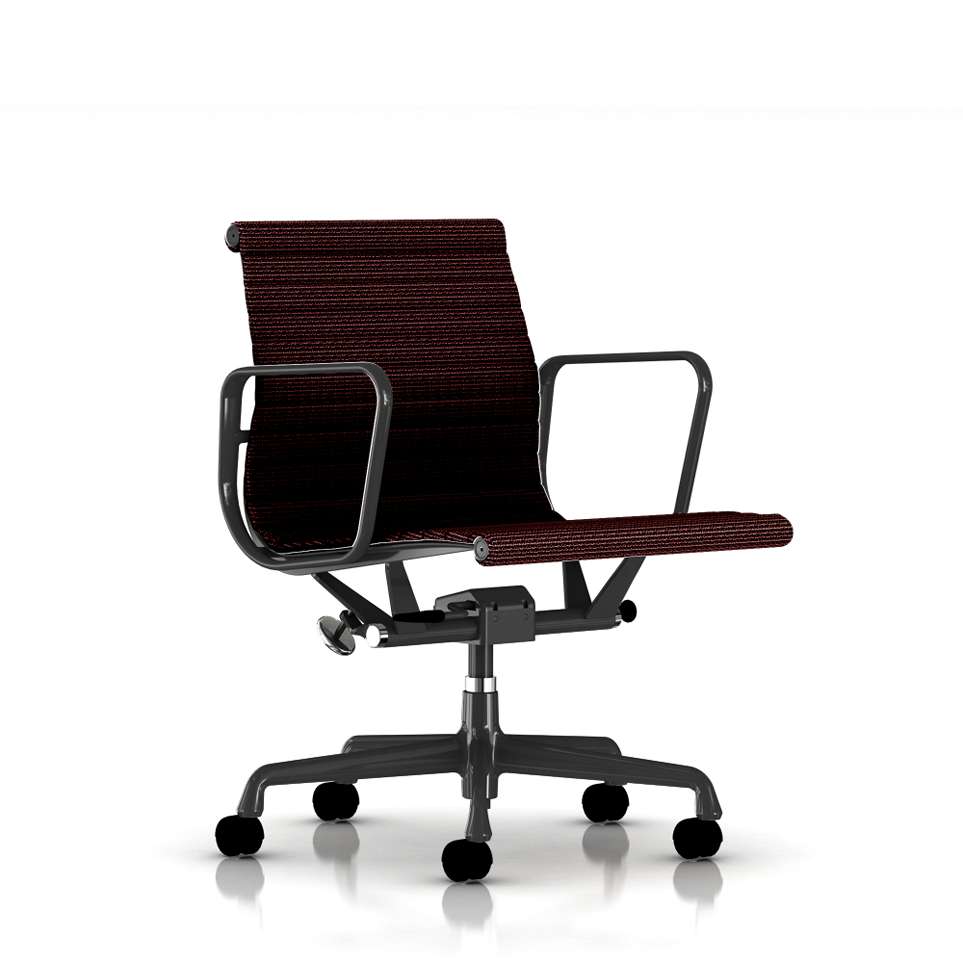 Eames Aluminum Management Chair by Herman Miller, Fabric
Upholstery
|
Cygnus Fabric
+$128.00
Color
|
Black
Base and Frame Finish
|
Graphite Base & Frame
+$100.00
Seat Height Adjustment
|
Pneumatic Adjustment
+$100.00
Caster Type
|
Chrome Wheels, Floor or Carpet
Don't see a configuration you like? Customize your Eames Aluminum Management Chair by Herman Miller, Fabric.
Herman Miller Eames Aluminum Management Chair, Fabric Upholstery
by Charles and Ray Eames
The Eames Aluminum Group Management Chair is an all time classic and one of the most important contributions that the Eames's made to modern design. This chair has a minimalist feel and a sleek look that combine to give it one of the most iconic looks among mid-century pieces. In addition to its beauty the Eames Aluminum Management Chair is adjustable to your needs and adaptable to almost any situation, whether it be an office, boardroom or even your home. The fabric upholstery options offer a more affordable version of this iconic Eames Chair without sacrificing beauty or style.
Also available in a leather version. See the entire Eames Aluminum Chair Group.
---
Upholstery Options:
ColorGuard Vinyl: 100& vinyl
Railroad: 100% perent recycled polyester
Cygnus: 69% elastomeric, 31% polyester
Hopsak: 100% recycled polyester
Caster Options
2" single wheel casters, hard floors or carpet
2" chrome soft double wheel casters, hard floors or carpet
2" black painted hard double wheel casters, carpet
2" chrome hard double wheel casters, carpet
Seat Height Adjustment Options
Manual seat height adjustment
Pneumatic seat height adjustment with tilt lock
The Herman Miller Management Chair is also known by the following manufacturer Item Numbers: EA335P, EA335, EA334.
---
See all product information and details here