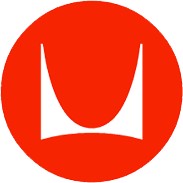 Overview
Herman Miller Eames Aluminum Outdoor Lounge Chair
designed by Charles and Ray Eames
At A Glance:
Sharing the same graceful lines of the original Aluminum Group, the Eames Aluminum Lounge Chair is now suitable for outdoor use! The strong, lightweight aluminum frame keeps things in check while still making it easy to move around, and the durable weave fabric is up to the task of standing up to the elements. Whether you're lounging on your deck in a pair of seersucker shorts or beside the pool in a soaking wet bathing suit, the Eames Aluminum Outdoor Lounge Chair is ready for you to relax on.

Coordinate the Lounge Chair with the Side Chair and Ottoman to complete your outdoor set.

See the entire Herman Miller outdoor collection.

What's To Like:
Even outdoor furniture needs style - and we're excited that Herman Miller has finally put the Eames Aluminum Group outdoors. This lounge chair has durable, quick-drying fabric, and the same laid-back comfort as the indoor version.

What's Not to Like:
The material isn't as refined as leather - you'll never find an outdoor side chair with leather, so that may not be a drawback for you.

The Bottom Line:
The Eames Aluminum Outdoor Lounge Chair is well balanced, richly appointed, and an icon of the mid-century modern era. It's immediately recognizable for the enduring quality of its design, and will be an heirloom-quality feature anywhere you put it - on the patio, or indoors.

Details:
Overall: 33.9" h x 24.1" w x 28.5" d
Lightweight, outdoor-ready aluminum frame
Seat is made from quick-drying polypropylene/copolyester
Made from 64 percent recycled materials, and is itself 95 percent recyclable

The Herman Miller Eames Aluminum Outdoor Lounge Chair is also known by the following manufacturer Item Number: EA516
About the Manufacturer
Herman Miller is an industry leader in the integration of cutting edge technology to furniture and other household items to make everyday life more comfortable, convenient, and stylish. Herman Miller stands out at the forefront of such fields as ergonomic technologies, environmentally friendly manufacturing processes, and customizable furniture items.
In addition to producing some of the most outstanding office furniture in the world, Herman Miller has also taken on the responsibility of manufacturing some of the most celebrated furniture designs by some of the world's most famous designs. These "modern classics" include works by Charles and Ray Eames, George Nelson, and Isamu Noguchi. Herman Miller celebrates these famous mid-century designers' works through its extraordinarily precise manufacturing techniques and industry-leading green production processes.
Herman Miller is a global company with operations, sales offices, dealers, and licensees in more than 40 countries in North America, Asia/Pacific, Europe, Middle East, Africa, and Latin America, serving customers virtually anywhere in the world. Herman Miller is headquartered in Zeeland, Michigan, while manufacturing facilities are located in the U.S., China, Italy, and the United Kingdom.
About the Designer
Charles and Ray Eames
Charles and Ray Eames are perhaps the most celebrated designers of the 20th century. Married in 1941, the Eames duo are responsible for some of the most critically acclaimed furniture designs of the modern era. Amongst their most famous designs are the wire chair and the molded plywood chair group. Although they are most often remembered today for their furniture designs with partner Herman Miller, the Eameses engaged in artistic expression across a broad range of mediums- including architecture and filmmaking.
Herman Miller and Charles and Ray Eames had a lasting collaboration that resulted in some of the great furniture of the modern American scene. From the Eames Lounge Chair to the Hang-It-All, their contributions to design have been unique and uniquely stellar. But it all started with the clever, deceptively simple, beautiful and challenging Eames Molded Plywood Lounge Chair. Smart Furniture is very proud to now have a role to play in this legendary partnership, and be able to sell this chair to our customers with the approval of Herman Miller and the Eames family. Get your Eames Molded Plywood Lounge Chair, whether it be a dining room version or a version with metal legs, today.
Design Story
Charles and Ray Eames have built their legacy through an enormous range of incredible work. They've designed chairs, tables, toys, films, and furniture every every kind. With every piece of art and furniture they created, they seemed to do something new and exciting. That is certainly true of the now world famous Aluminum Group Chairs.
Design enthusiasts have known all about these chairs for decades. They've been the centerpiece of many a boardroom, and the focal point of many a home office, dining room table, or living room. But there's something about the story of these chairs that a lot of people actually don't know - these chairs were originally developed to be used both indoor and out, and in fact were developed for a single customer and a single home. These indoor/outdoor hybrids were simply too good to keep to themselves, so soon they were reproduced as indoor only chairs and sold to great acclaim.
But Herman Miller has always been interested in resurrecting the original Eames Aluminum Outdoor Chairs, and recently they've been able to do so. Sticking closely to the original design of Charles and Ray, and going into the past for blueprints and classic style, we are now proud to offer you the new-again Eames Aluminum Outdoor Chairs!
The chairs come in two distinct models. The first is the traditional Side Chair, which has a shorter pair of brackets and is perfect for sitting at a table. The second is the Lounge Chair, which is longer and more expansive, and is perfect for reclining and, yes, lounging about in the great outdoors. The chairs work great paired together or in separate groups, and when you match them with Eames Aluminum Outdoor Group Tables and Ottomans, you've got a real set of serious furniture.
The form of the chair is practically identical to that of its indoor cousin. You still see the same sweeping long lines, the same sturdy construction, and the same aluminum framing that has made the chair so iconic and, or course, given them their name. The major difference, of course, is that this chair is perfect for use in the great outdoors. The traditional leather of the aluminum group has here been replaced by a tough, rough and ready fabric weave that resists the elements and at the same time keeps you comfortable, relaxed, and cool. The standard aluminum frame of the chair keeps the product strong, and keeps you supported at all times. The unique engineering accomplishment of the Eames Aluminum Outdoor Side Chair (as well as of course the Lounge Chair) is that you don't have to have a lot of bells and whistles to get perfect support. With the strength and give of the fabric measured precisely, this chair provides all the strength and comfort of a traditional fine office chair with much less material. You get great suspension from the fabric, which hangs between the two "poles" of the aluminum framing.
No matter what your outdoor needs are, this is a chair that can meet them. Barbecues, pool decks, summer cocktails hour, simple relaxation - this is the right chair for your out of doors needs.
You can pair the side chair, as well as the lounge chair, with a fine Eames Aluminum Outdoor Ottoman, which raises the level of comfort a few more notches and gives the set a complete feel. Body in recline, feet up, cold drink within reach - isn't this how summer should feel?
The story behind the creation of these chairs is serendipitous, and rather fascinating. In a small town in Indiana, Columbus to be exact, J. Irwin Miller was building a new house for his family. A very wealthy industrialist, he commissioned an absolute dream team of artists, architects and designers, each of whom brought their unique sensibility to a different part of the home. He asked world famous architect and designer Eero Saarinen to create the design of the building. Saarinen made his name working with his famous father, but quickly became an amazing independent architect. He desiged the TWA terminal at JFK Airport, Dulles International Airport, and perhaps most famously the Gateway Arch in St. Louis. Oh, yes, and also the Miller House!
For the interior design of the home, Miller contacted Alexander Girard. Girard was an architect by training, but he made his name in fabrics, working for Herman Miller and in concert with Charles and Ray Eames to design beautiful pieces. The landscape artist was Dan Kiley, a man with more than a few green thumbs, and a very good idea of how to put them to use. So it can hardly be surprising when faced with the enormity of talent already assembled, Miller turned to Charles and Ray to design for him a set of simple outdoor chairs.
Of course, for Charles and Ray, nothing was simple when it came to the process of imagining, designing, and building the furniture they created together. The first thing to consider is the function of the piece. This was a chair that had to work just as well indoors as out, and that had to do a lot in terms of comfort and support without much in the way of material - nobody likes an overstuffed and therefore often overheated piece of outdoor furniture. They also had to create something that would be in line with the modern taste of the rest of the house - something worthy of Saarinen and Girard in other words, which would be daunting for anyone. Next you must choose your materials. For Charles and Ray, the moment they decided to go with aluminum was at once a great breakthrough and a real stomach-turner. "When you've committed yourself to casting, you've committed yourself to the kind of freedom that can really give you the willies," Charles said. "At that moment you find yourself face to face with sculpture, and it can scare the pants off you."
There was very little that Charles and Ray were not capable of doing, and sculpture was very emphatically not one of them. The design they came up with was not only sublime enough for the home of Mr. Miller, it was great enough to be a mainstay of thousands of homes all across the world for the next 6 decades. The design was fresh, beautiful, and functional in every way.
The basic form of the chair is dictated by the long (very long in the case of the Eames Aluminum Outdoor Lounge Chair) aluminum frames that border each side of the chair. The material is slung between these two poles at a precise tension and angle, creating a pocket that is unrivaled in terms of comfort and support among typical outdoor chairs. The twin towers of the chair are kept separate and in good order by brackets, also made of aluminum, that are called antlers. All the essential aspects of the chair are executed with two materials, and with just a few major elements. This is the ultimate in design for a modern design team like Charles and Ray - getting the absolute most out of the absolute least.
The original chairs were built with a polyester material that was developed right here at Herman Miller. Since then other and better outdoor materials have been pioneered, and so today's Eames Aluminum Outdoor Group Chairs use material that is stronger and more capable. The design has been recalled from the past, and one of the materials has been tastefully and appropriately updated with comfort and functionality in mind. Comfortable, functional, and beautiful - that's the Eames Aluminum Outdoor Group Chairs. That's Charles and Ray Eames.
Materials & Measurements
Total Height: 33.88"
Seat Height: 17"
Width: 24.13"
Depth: 28.5"

Packaging Dimensions: 43" x 27" x 32"
Package Weight: 41 lbs.
Environmental Information
Materials:
Lightweight aluminum frame, polypropylene/copolyester weave seat material

Measurements:
Overall: 33.9" h x 24.1" w x 28.5" d
Package Dimensions: 43" x 27" x 32"
Package Weight: 41 lbs.

Care & Maintenance:
The materials of the Herman Miller outdoor furniture are built for strength and durability. The construction results in long-lasting and easy–to-clean products.Please note that suntan lotions and sprays, as well as insect repellants, may discolor the chair material. Acid-based liquids, such as coffee, wine, and fruit juice, need to be wiped up immediately using a clean, soft cloth. The longer a spill remains, the more difficult it will be to remove and may stain.

Cleaning
For normal cleaning, use a solution of 1 tablespoon of Tide detergent powder (unscented) that has been diluted in 1 cup of warm water. Dip a clean, dry cloth into the solution, and wipe the Outdoor Weave mesh material. After cleaning, rinse the mesh material and the entire chair with clean, warm water, and wipe dry with a clean, soft cloth.

Do not use abrasive, acid, alcohol-based, or solvent-based cleaners; they could damage the mesh material. Do not use a power washer to clean Aluminum Group Outdoor chairs; it could damage the mesh material.

Note: do not leave your Aluminum Group Outdoor chair standing in water.

Ultraviolet (UV) and Fading
When you're not using your Aluminum Group chair, we recommend covering it to avoid prolonged exposure to direct sunlight.

Storage
We recommend you bring your Aluminum Group chair indoors for storage if the temperature stays below 40 degrees Fahrenheit for an extended period.
Shipping & Delivery
Options are good. Here are your 2 shipping options:
Standard Shipping:
Free
With Standard Ground Shipping, shipments are typically completed with UPS or FedEx to your front door or main lobby. Once shipped, items generally arrive within 2-5 business days. Simple, fast and easy service. Tracking will be emailed to you upon order shipment.

*If additional tracking info/scheduling is needed, both UPS and FedEx have sign-up services on their website which allow for more detailed tracking/options. Shipment signature may be required, or signing the delivery note authorizing the shipper to leave the next day.

*Some larger products or multiple quantities may ship with a freight carrier (not UPS/Fedex), which will call you for a delivery appointment if delivering to a residence (or business hours for commercial address). We'll send you an email with the shipper/tracking info as soon as your order ships either way.
White Glove Delivery:
$99.00 per item
If you want your furniture delivered and ready to go, this is the option for you. The shipper will schedule a delivery window with you at least 24 hours in advance. They'll bring the furniture into your home, place it in your room of choice, and assemble any pieces that need to be put together. It's the true white glove treatment!
Typical transit time is 4-7 business days. Some larger and specialty items may take a bit longer.
Shipper will arrange a four hour window for delivery at least 24 hours in advance.
Your driver or delivery team will bring the furniture inside your home and into your room of choice (up to two flights of stairs).
Delivery folks will unpack your furniture, assemble any pieces needing to be put together, and they'll discard all of the boxes and packaging materials.
We'll be sure to assist with any damage that may occur. Please call Smart Furniture right away if any issues arise.
If you're ordering multiple items from the same manufacturer, we might be able to bundle your shipping upgrade costs! Give us a call and we'll make sure you're getting the best shipping price possible!
Any questions? Chat or call! We're happy to help!
For more information and shipping comparisons, click here.
Warranty
Under normal use, the Eames Aluminum Lounge Chair is warranted for a period of 3 years.

Do you have specific questions about what's covered under Herman Miller's warranty for this product? Give our sales team a call at 8‌88-467-6278 to get your questions answered.

Did you purchase a piece of Herman Miller furniture that's not working as expected? Send an email to customerservice@smartfurniture.com or contact our customer service department at 8‌88-762-7841, and we'll take care of you. We usually ask for a photo or video of the warranty issue that you're experiencing, so if you want to expedite the warranty claim process, you can e-mail us with those attachments, and we'll jump on filing the claim for you right away
Shop With Confidence

Check out our 45-Day Return Policy!
We've ensured your personal data and sensitive information is always private and protected.