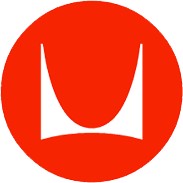 Shop Best Sellers
Browse through other customizations for the Eames Lounge by Herman Miller, Chair Only
Overview
Herman Miller Eames Lounge Chair
by Charles and Ray Eames

At A Glance:
The Eames Lounge Chair is probably the most famous mass produced piece of American furniture. Designed and built by the genius duo of Charles and Ray Eames, sat in and admired by countless (and comfortable) people over the years, this is the ultimate lounge chair.


What's to Like:
Everything. The rich leather, the elegant and groundbreaking molded plywood shell, the intense comfort. Not to mention the historic nature of the chair and the design, and the cultural cachet of the Eames name. No modern recliner is more comfortable, and no piece of furniture is more beautiful or more justly famous. This is the Emperor of all lounge chairs.

What's Not to Like:
This is an expensive piece, and very fine one. It's worth every penny, but that's a lot of pennies. Also, if you're on the taller side of the height spectrum, say, 5'10" or over, the Eames Lounge Chair might not be for you. You can still be very comfortable in it, but you have to scoot forward in the chair in order for your head to stay supported.

Bottom Line:
You can't buy a better lounge chair for your home. This is the absolute creme de la creme, made by the greatest design team of all time, produced by the best furniture company in America.
The Eames Lounge Chair is considered among the most significant and collectible furniture designs of the 20th century. The rich veneer and supple leather suggest old-fashioned luxury translated into modern forms, setting an enduring standard for comfort and elegance.
The chair has been on display for decades at museums like the Art Institute of Chicago, and New York's Museum of Modern Art, and the reams of scholarly, critical, and fan writing and correspondence is enormous. It's truly one of the most famous and well-respected chairs ever built, and now it can be yours through Smart Furniture and Herman Miller (Herman Miller secured the rights to sell Eames furniture, and there isn't a more fine or trustworthy furniture company out there).
The matching Eames Ottoman can be purchased individually here.
Limited Edition Eames Lounge Chair in White Ash is also available with playful light-toned leathers.
The Eames Lounge Chair is molded by three curved plywood shells. The shells are made with several thin layers of wood veneer adhered together and shaped under heat and pressure. The plywood and cushions are the shaped the same (i.e., composed of two curved forms interlocking to form a solid mass). The head rest and back of the Eames Lounger are proportional.
Charles and Ray Eames were pioneers, constantly looking for new materials for their innovative designs. The couple's first plywood chair - the Eames Lounge Chair Wood (LCW)-used a heavy rubber washer glued to the backrest of the chair and screwed to the lumbar support. These 'shock mounts' allow the backrest to flex slightly. This innovation is used in the design of the Eames Lounger. The backrest and headrest are screwed together by a pair of aluminum supports. The Eames Lounger is suspended on the seat via two connection points in the armrests. The armrests are screwed to shock mounts on the interior of the backrest shell, allowing the backrest and headrest to flex when the chair is in use. This is part of the Eames' Chairs unusual design. The rubber washers are solidly glued to the plywood shells.
Charles Eames' innovation in material selection is also apparent in the seat cushions. Instead of stapled or nailed upholstery, cushions are sewn with a zipper around the outer edge that connects them to a stiff backing. The back is adhered to the shells with hidden clips and rings. This design allows the visible veneer to be unmarred by screws or bolts. The Eames Lounge Chair has a low profile and set to recline. The Eames Lounger swivels on a cast aluminum base and has glides that are threaded so that the chair may remain level.
There's good reason that Herman Miller has stayed true to the same chair that was thought up so long ago. To this day, it has a truly distinctive look. Read more about the Eames Lounge Chair's distinctive look.
The Herman Miller Eames Lounge Chair is also known by the following manufacturer Item Numbers: ES670, ES671, ES67071.
About the Manufacturer
Herman Miller is an industry leader in the integration of cutting edge technology to furniture and other household items to make everyday life more comfortable, convenient, and stylish. Herman Miller stands out at the forefront of such fields as ergonomic technologies, environmentally friendly manufacturing processes, and customizable furniture items.
In addition to producing some of the most outstanding office furniture in the world, Herman Miller has also taken on the responsibility of manufacturing some of the most celebrated furniture designs by some of the world's most famous designs. These "modern classics" include works by Charles and Ray Eames, George Nelson, and Isamu Noguchi. Herman Miller celebrates these famous mid-century designers' works through its extraordinarily precise manufacturing techniques and industry-leading green production processes.
Herman Miller is a global company with operations, sales offices, dealers, and licensees in more than 40 countries in North America, Asia/Pacific, Europe, Middle East, Africa, and Latin America, serving customers virtually anywhere in the world. Herman Miller is headquartered in Zeeland, Michigan, while manufacturing facilities are located in the U.S., China, Italy, and the United Kingdom.
Resources
Design
The Original Look. Classic Aesthetic. The Eames Lounge Chair is now available in Santos Palisander, a lustrous veneer that has the same characteristics as the original color and grain. The look of the chair, according to designer Charles Eames, was meant to resemble the warmth, familiarity, and comfort of a well used baseball mitt. The warms colors and mixture of leather and curved surfaces achieves that goal with startling precision. The aesthetic of the chair therefore reflects several ideas, feelings, and traditions; Americana, comfort, childhood, nature, modernity, commonality. All these combine to create a chair that meets physical, spiritual, and mental needs. Eames always said he wanted his chair to be a refuge from the strains and pressures of the modern world. He succeeded in every way with the Eames Lounge Chair- which has become an icon of modern design.


Environmentally Sound. The wood is harvested exclusively from sustainably managed forests. Additionally, much of the chair was constructed using recycled materials, and about a third of the product is itself recyclable. However, it's unlikely you'll ever recycle the chair; it's a ready-made heirloom, designed to be passed on and on and on for as long as possible, just like that well worn baseball mitt.


Classic Comfort. Luxurious Feel. The chair has 6-inch-thick urethane foam cushions and rich leather upholstery. The effect is luxury without pretension or ostentation, and deep comfort and relaxation without resorting to the overstuffed or bulky. The chair is classically built to serve a strong purpose well, and to go no further than elegance allows when it comes to bells and whistles.


A Place to Relax. The contours of the seat and high back welcome the sitter, and a swivel mechanism is built in. This is a chair that fits practically anywhere in your home, from the living room to the office. It's sturdy and comfortable, made for all ages, and serves as a mini-retreat from a harried life. The inspiration for the chair came from director Billy Wilder, who used to rig up lounges for brief naps while he was filming. A refuge from the storm was what he needed, and the Eames provided with the Eames Lounge Chair. Read more about the Eames Lounge Chair's design story.


Quality and Craftsmanship. Attention to Detail. All pieces are hand assembled. Shells are seven-ply cherry, natural cherry, walnut, or santos palisander veneer; the base and back braces are die-cast aluminum. The designers at Herman Miller are the best in the world, unparalleled in experience and quality, and the Eames Lounge Chair, exactingly built just as it was half a century ago, is just one more feather in their cap.


Practical Features. Cushions are individually upholstered and replaceable; back cushions are interchangeable; shock mounts are resilient natural rubber.
About the Designer
Charles and Ray Eames
Designers, artists, thinkers, and filmmakers- the Eameses were married for 37 years, and operated the Office of Ray and Charles Eames together for 35 of those years. They were partners in every sense of the word, sharing a home, an office, and collaborating on every piece of furniture and film they made together. For many years it was thought that Charles had been the driving force behind most of their design work, but recent findings have proven what had always been obvious about the two; they were inseparable, and the ideas they had and the projects they worked on were mutual and cooperative.
Charles and Ray collaborated on some of the most stunning and beautiful film and design projects of the last century. They are responsible for the Powers of Ten film, Tocatta for Toy Trains (film), The Eames Lounge Chair and Ottoman, the Eames Aluminum Group furniture, the molded plywood chair, the TimeLife chair and stool, and various award winning museum exhibitions, including Mathematica. The Eames left not a stone unturned in their lifelong quest to bring the "uncommon beauty of common thing" into modern design, and practically no medium was ever eschewed when it came to getting their point across. Separately they would be ranked extremely high on any respectable list of great designers in the 20th century, but together they were unstoppable.
The Office of Charles and Ray Eames is still operating in California, with family member Lucia (daughter) and Eames Demetrios (grandson) running the family business. A great place for innovative and now historic film, toys, furniture and exhibits, the Office of Charles and Ray Eames is a California treasure.
Environmental Information
The Eames lounge chair is up to 29 percent recyclable at the end of its useful life and is comprised of 24 percent recycled materials. All die-cast aluminum components are are made from 100-percent recycled material and are 100 percent recyclable. Steel components contain approximately 25 percent recycled content and are 100 percent recyclable. Most metal components have a powder-coat paint finish that emits negligible volatile organic compounds (VOCs). Foam materials are part of an open-loop system and can be recycled into everything from automotive components to carpet padding at the end of their current life. The Eames lounge chair's packaging materials include corrugated cardboard and a polyethylene plastic bag. These materials are part of a closed-loop recycling system, meaning they can be recycled repeatedly.
Materials & Measurements
Materials:
Seven-ply cherry or walnut veneer shells with leather upholstery
Six-inch-thick urethane foam cushions
Swivel mechanism built into the base
Die-cast aluminum back braces, base painted black with bright polished aluminum trim
Natural rubber shock mounts
Adjustable stainless steel glides

Dimensions:
Lounge Chair: 32" h x 32.75" w x 32.75" d
Leather Options
Stock Leather
Chromium free and from Austria this stock Herman Miller leather is a winner for most. With a matte, soft feel this is the most popular leather used on Herman Miller upholstered items.


Open Line Leather
Austrian by birth, yours by choice. Open Line leather is closest to the stock Herman Miller leathers but available in a wider array of colors.


MCL Leather
Italian by birth, MCL has a soft hand and natural touch with great performance; and it's easy on the earth. It will show more wrinkles over time and wear well. Avoid high-wear applications that require high cleanability and those which expose the leather to direct sunlight. It has a medium grain and shine and is a nice upgrade from the standard leather for the price.


Dream Cow Leather
With a gentle calfskin grain (it's not calfskin though, its European full grain aniline dyed cowhide), this leather is soft and comes in many great colors to accent your decor. This is a leather of great versatility, perfect when Royal Hide is out of budget, but where the look is wanted.


Metallic Dream Cow Leather
A gentle calfskin grain (again, not calfskin but European full grain aniline dyed cowhide), infused with metals and soft shine, on cowhide for huge versatility. Updated, offbeat, moody colors.


All Grain Leather
Not too big - not too small - just "All Grain". Color and quality together wedding grain and color, always with a feeling of luxury. European full grain aniline dyed cowhide powered by Crypton, "All Grain" becomes an easy choice for high traffic areas and commercial offices.


Royal Hide Leather
This versatile leather is the most beautiful of its kind. The color range is huge, reflecting its broad applicability. It will develop a rich patina over time, making it a great heirloom, eliminating the need for reupholstery. A European full grain aniline dyed cowhide leather with no limits - sky, earth, sea.
Shipping & Delivery
White Glove Delivery:
Free
If you want your furniture delivered and ready to go, this is the option for you. The shipper will schedule a delivery window with you at least 24 hours in advance. They'll bring the furniture into your home, place it in your room of choice, and assemble any pieces that need to be put together. It's the true white glove treatment!
Typical transit time is 4-7 business days. Some larger and specialty items may take a bit longer.
Shipper will arrange a four hour window for delivery at least 24 hours in advance.
Your driver or delivery team will bring the furniture inside your home and into your room of choice (up to two flights of stairs).
Delivery folks will unpack your furniture, assemble any pieces needing to be put together, and they'll discard all of the boxes and packaging materials.
We'll be sure to assist with any damage that may occur. Please call Smart Furniture right away if any issues arise.
If you're ordering multiple items from the same manufacturer, we might be able to bundle your shipping upgrade costs! Give us a call and we'll make sure you're getting the best shipping price possible!
Any questions? Chat or call! We're happy to help!
For more information and shipping comparisons, click here.
Packaging:
Type: 1 box
Box dimensions: 40" x 37" x 37"
Warranty
The Eames Lounge Chair comes with a 5-year manufacturer's warranty covering all parts of the chair.

See what the Eames Lounge Chair warranty covers.

Do you have specific questions about what's covered under Herman Miller's warranty for this product? Give our sales team a call at 8‌88-467-6278 to get your questions answered.

Did you purchase a piece of Herman Miller furniture that's not working as expected? Send an email to customerservice@smartfurniture.com or contact our customer service department at 8‌88-762-7841, and we'll take care of you. We usually ask for a photo or video of the warranty issue that you're experiencing, so if you want to expedite the warranty claim process, you can e-mail us with those attachments, and we'll jump on filing the claim for you right away
Shop With Confidence

Check out our 45-Day Return Policy!
We've ensured your personal data and sensitive information is always private and protected.