Shop Best Sellers
Browse through other customizations for the Eau Good Water Bottle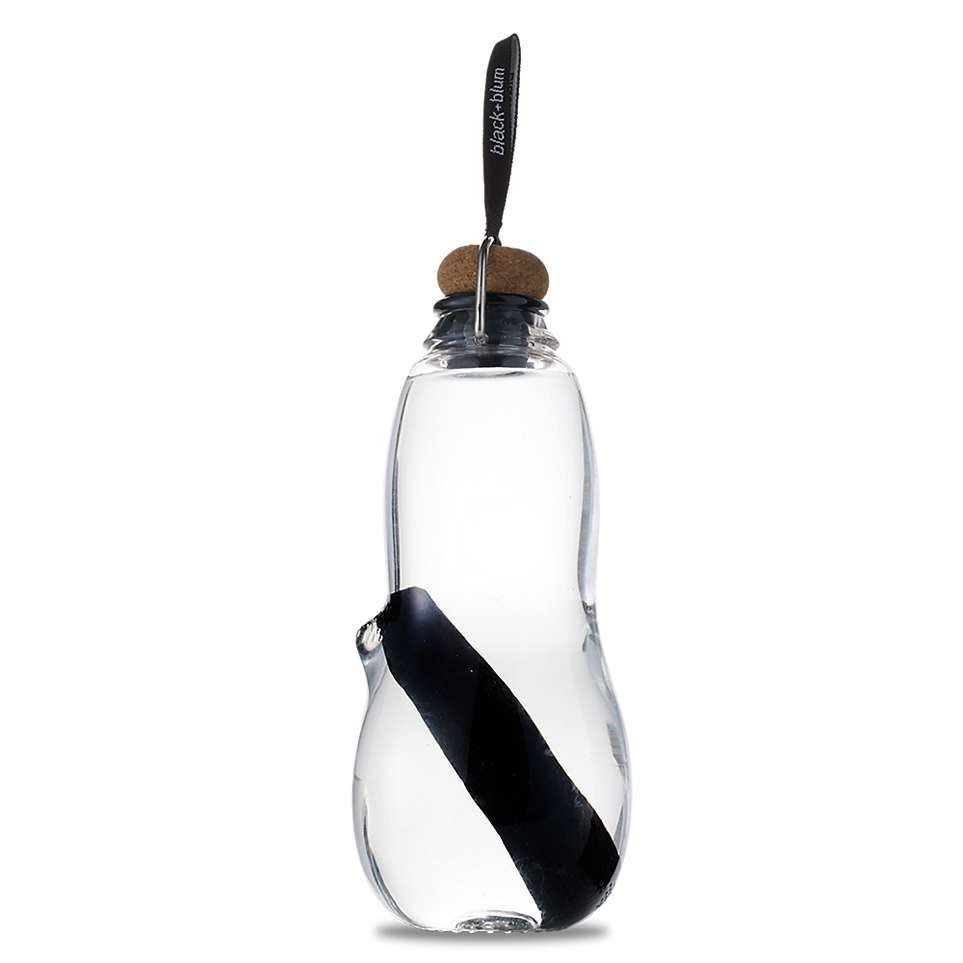 Eau Good Water Bottle
Color
|
Black
Add Filter
|
No Thanks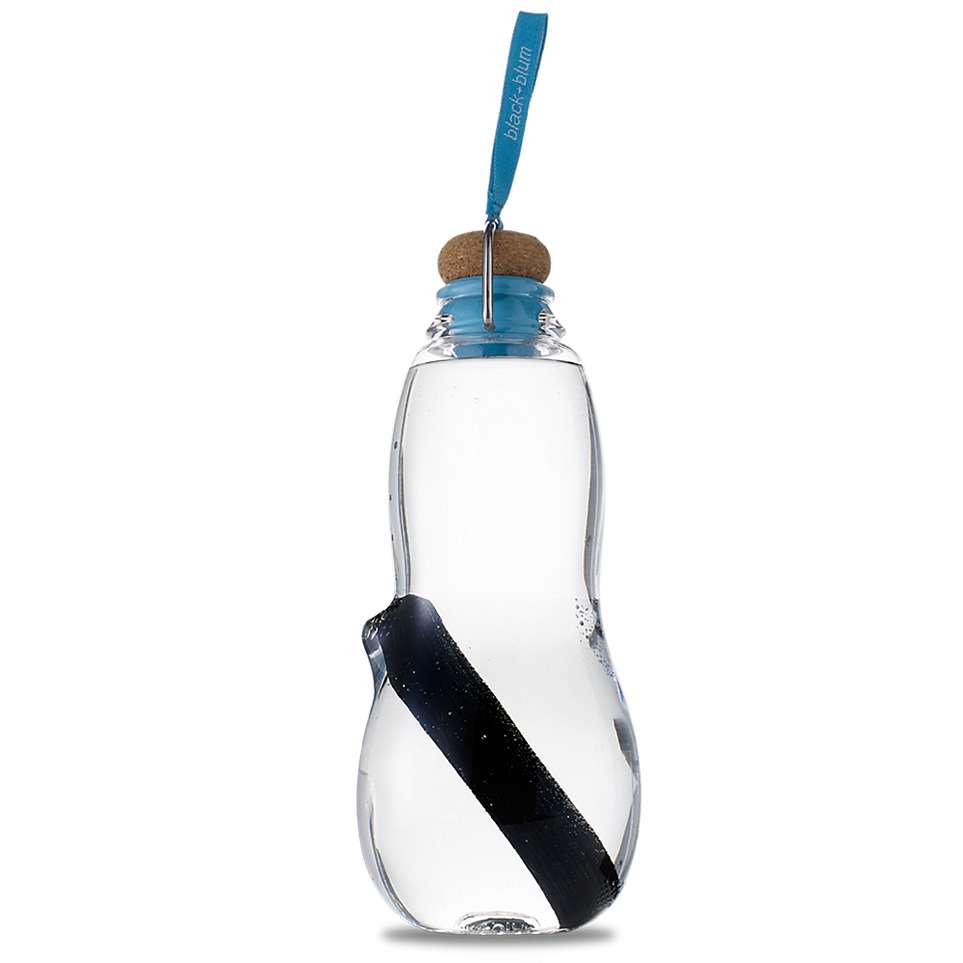 Eau Good Water Bottle
Color
|
Blue
Add Filter
|
No Thanks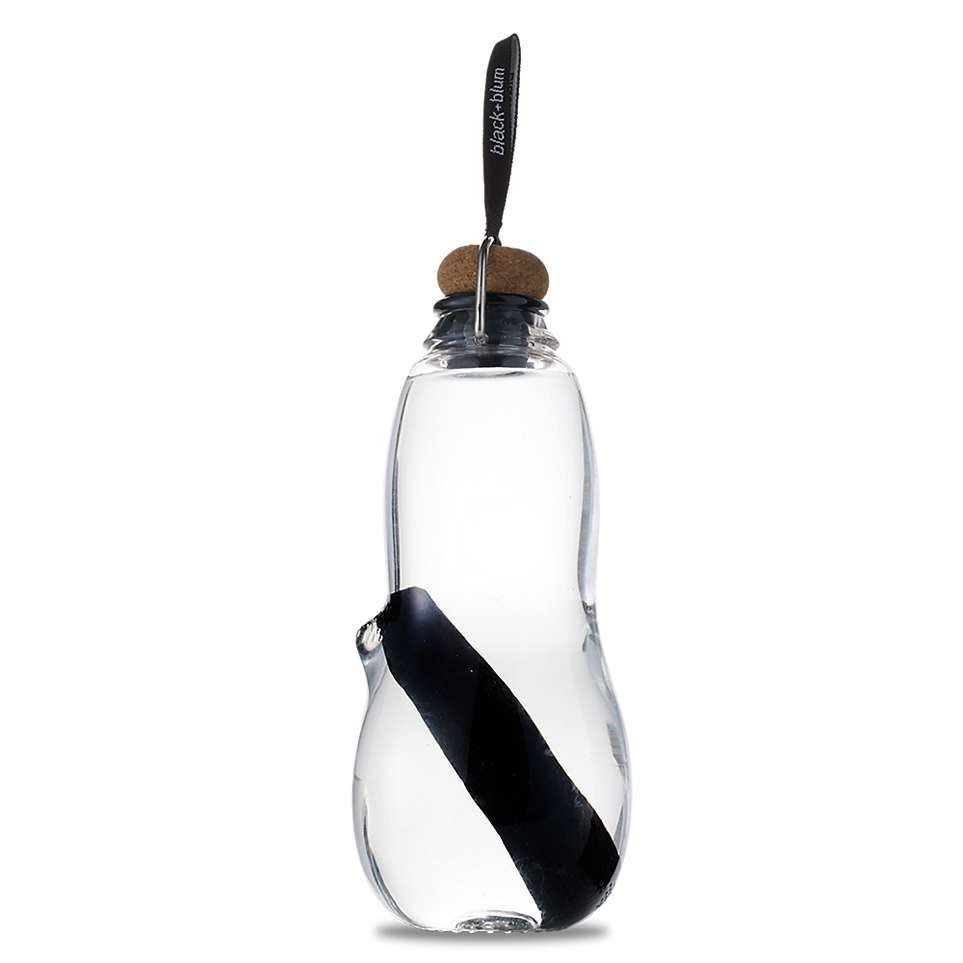 Eau Good Water Bottle
Color
|
Black
Add Filter
|
No Thanks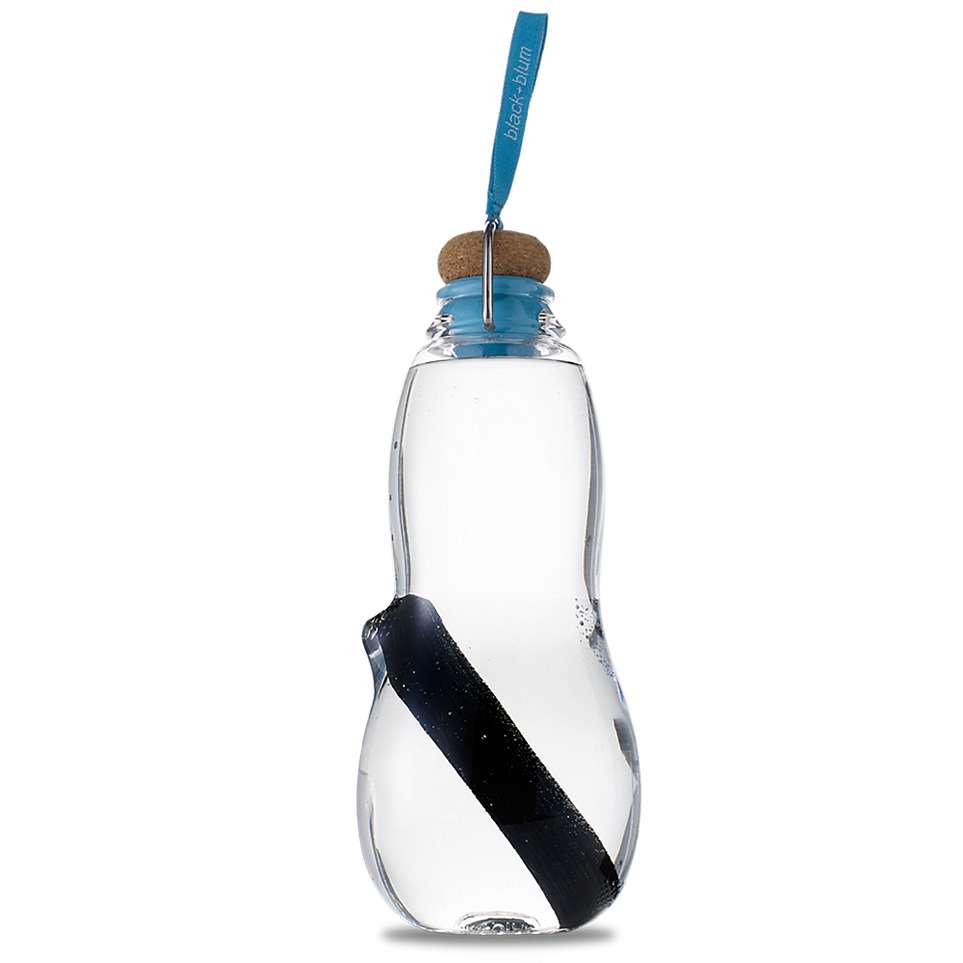 Eau Good Water Bottle
Color
|
Blue
Add Filter
|
No Thanks
Overview
Eau Good Water Bottle
by Black and Blum
At A Glance:
Over 22 billion plastic water bottles are discarded around the world every year. Black and Blum wanted to reduce this by making tap water taste better and encouraging people to stop buying bottled water. The Eau Good Water Bottle with its "built in" binchotan active charcoal filter was the result of their design process.
What's To Like:
Let's start with design: this is a beautiful water bottle. Not only does it look great in your home, but it's in its element in your hand, on the drafting table, or in an impeccably designed modern office.
Great tasting water isn't hard to come by, especially if you're the type to plan. Fill the Eau Good Water Bottle with tap water, let it sit for 6-8 hours, and drink up. It's easy to do in the evening before a workday or day out.
Here's the payoff: you're conserving resources better this way than by using a water filter with a plastic cartridge. The binchotan charcoal can be recycled (in all sorts of creative ways!) and lasts longer than one of the plastic cartridges.
What's Not to Like:
The only thing we can think of to pick on is that Eau Good is a mite underpriced. Yeah, we said it. Underpriced. This filter bottle is a great value.
The Bottom Line:
The design is worth it, the goal is worth it ... the Eau Good Water Bottle is easy on the eyes and on the conscience. We want one for when we're on the go.
Features:
Overall dimensions: 24cm h x 8.5cm diameter
BPA free tritan, cork, stainless steel, silicon
Includes one binchotan active charcoal filter (6 months lifespan)
Holds 27 fluoride ounces of water
Do not use with flavored water or juice - the charcoal is meant to purify water and will be negatively affected by other beverages
About the Manufacturer
Black and Blum is located in London, England, the European heart of design. Their mission is to give each design its own character and soul, to create functional products that charm and entertain.
Design Story
Binchotan active charcoal has been used in Japan as a water purifier since the 17th century. It reduces chlorine, mineralises the water and balances the pH. The binchotan active charcoal can be used for up to 6 months and amazingly recycles for many different uses after this.
What is the history of Binchotan charcoal?
Its origins are not completely clear, but it is believed that a form of Binchotan charcoal (sometimes referred to as 'white charcoal') was introduced to Japan by a Japanese monk and scholar called Kukai 1,200 years ago. It was during the Edo Period (17th century) that a man called Binchuya Chozaemon made it popular.
How is it made?
Sustainably sourced wood is placed in a kiln and charred at a relatively low temperature for some time, then, near the end of the process, the kiln temperature is raised to about 1000 degree Celsius to make the wood red-hot. The charcoal is then removed and quickly covered with a special powder made from earth, sand and ash, and this gives the charcoal surface a whitish hue (explaining the name 'white charcoal'). The rapid rise in temperature, followed by a rapid cooling, incinerates the bark and leaves a smooth, hard surface. If you strike it, you'll hear a clear, metallic sound.
How does it work?
Binchotan charcoal has an incredibly porous surface with tiny cavities oriented in many directions. Just 1 gram has a surface area in excess of 500 m2 (about one tenth the size of a football field). It is also known as active carbon as the ions of contaminants are attracted to the surface of the carbon, where they will be held. It is also able to release minerals such as calcium, iron and magnesium back into the water which enhances its taste and health benefits.
How long will it last?
If you are using your Binchotan with the Eau Good bottle and fill it up once a day, then it should last three months. You are then able to recharge it by boiling it in water for ten minutes and then leaving to dry in sunlight. You should be able to keep recharging it for a further three months.
What other uses does the binchotan have?
When you have finished using your binchotan as a water filter, it still has many secondary uses. If you break it up and put it in your house plants, it will add nutrients to the soil that will help the plant to grow. Because of its porous surface, it can be used as a deodorizer to remove unwanted odors in your cat litter, laundry basket, nappy bin or shoes. Binchotan is also an effective moisture absorbent, and can help absorb humidity in the air if placed in a wardrobe.
Binchotan also has many health benefits. It not only dissipates 'hazardous' electromagnetic waves from computer monitors but it also generates negative ions. More accurately, the infrared rays emitted constantly from charcoal reduce moisture in the air into fine particles that naturally change into negative ions.
Use and care
Your binchotan charcoal is already washed and ready to use. Please do not wash with detergent or soap. Please do not use with flavored cordials or juices. Please remove the binchotan from the bottle you are using it with before washing it. Pouring boiling water over the binchotan will release the impurities it has been holding.
Occasionally you will notice tiny particles / fragments of the charcoal in the water, but do not be alarmed as it will do you no harm if you swallow them (active charcoal tablets are prescribed to treat diarrhea, digestion and flatulence).
Materials & Measurements
Materials:
BPA free tritan, cork, stainless steel and silicon
Comes with 1 binchotan active charcoal
Dimensions:
8.5cm diameter x 24cm h
Holds 27floz
Shipping & Delivery
Standard Shipping:
Free
With Standard Ground Shipping, shipments are typically completed with UPS or FedEx to your front door or main lobby. Once shipped, items generally arrive within 2-5 business days. Simple, fast and easy service. Tracking will be emailed to you upon order shipment.

*If additional tracking info/scheduling is needed, both UPS and FedEx have sign-up services on their website which allow for more detailed tracking/options. Shipment signature may be required, or signing the delivery note authorizing the shipper to leave the next day.

*Some larger products or multiple quantities may ship with a freight carrier (not UPS/Fedex), which will call you for a delivery appointment if delivering to a residence (or business hours for commercial address). We'll send you an email with the shipper/tracking info as soon as your order ships either way.
*Orders below $40.00 will be subject to a $10.00 processing fee.
Warranty
The Eau Good Water Bottle is guaranteed to be free from any material or manufacturing defects for up to one year from the date of purchase.
Shop With Confidence

Check out our 45-Day Return Policy!
We've ensured your personal data and sensitive information is always private and protected.