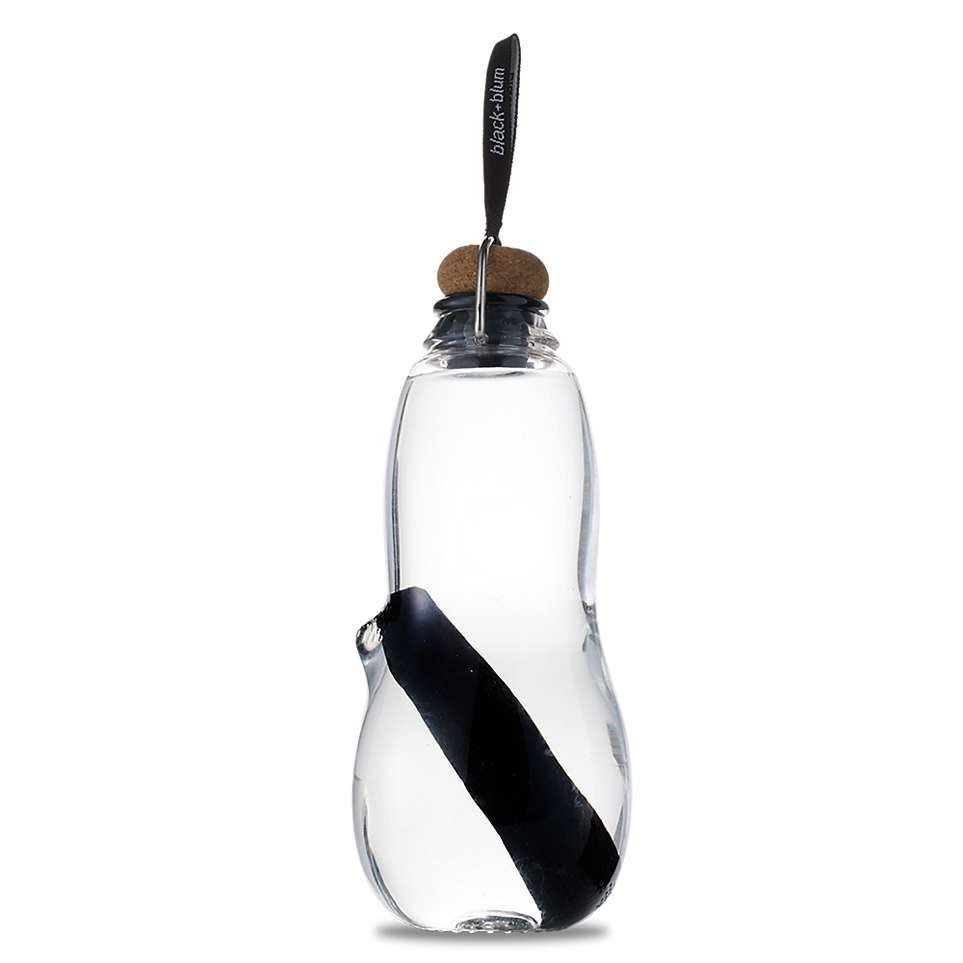 Eau Good Water Bottle
Color
|
Black
Add Filter
|
No Thanks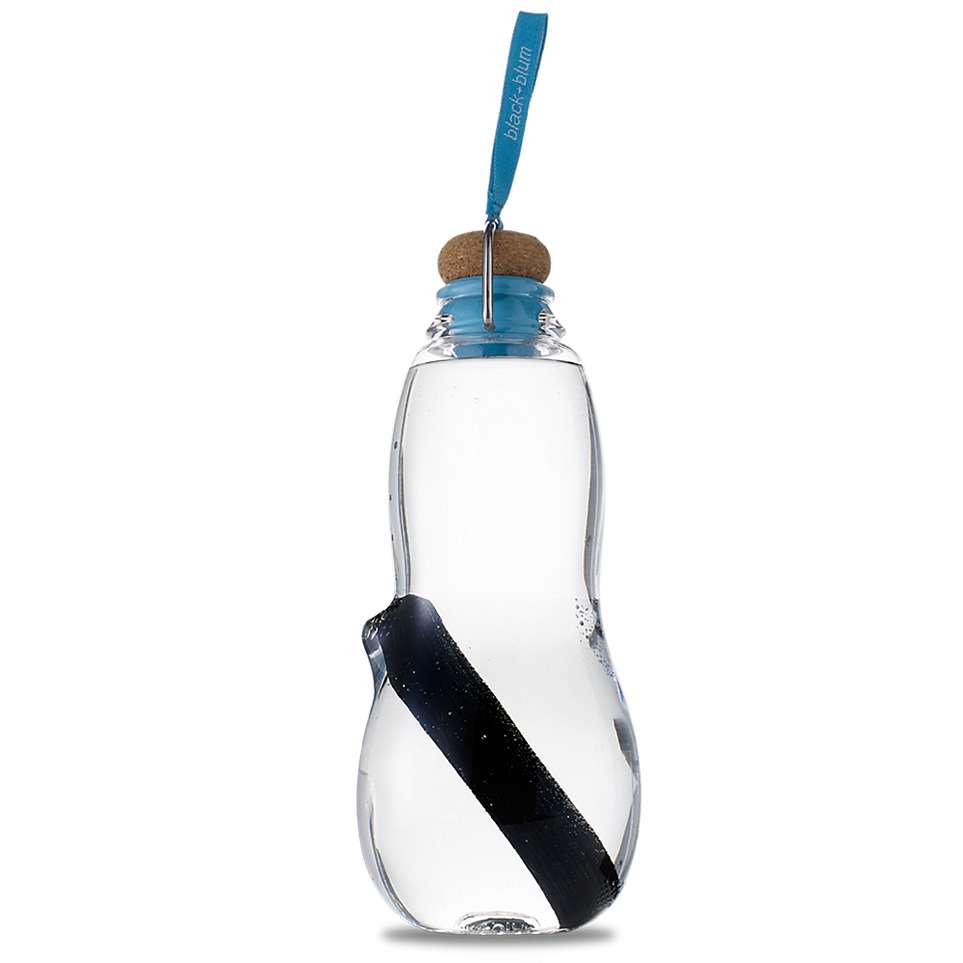 Eau Good Water Bottle
Color
|
Blue
Add Filter
|
No Thanks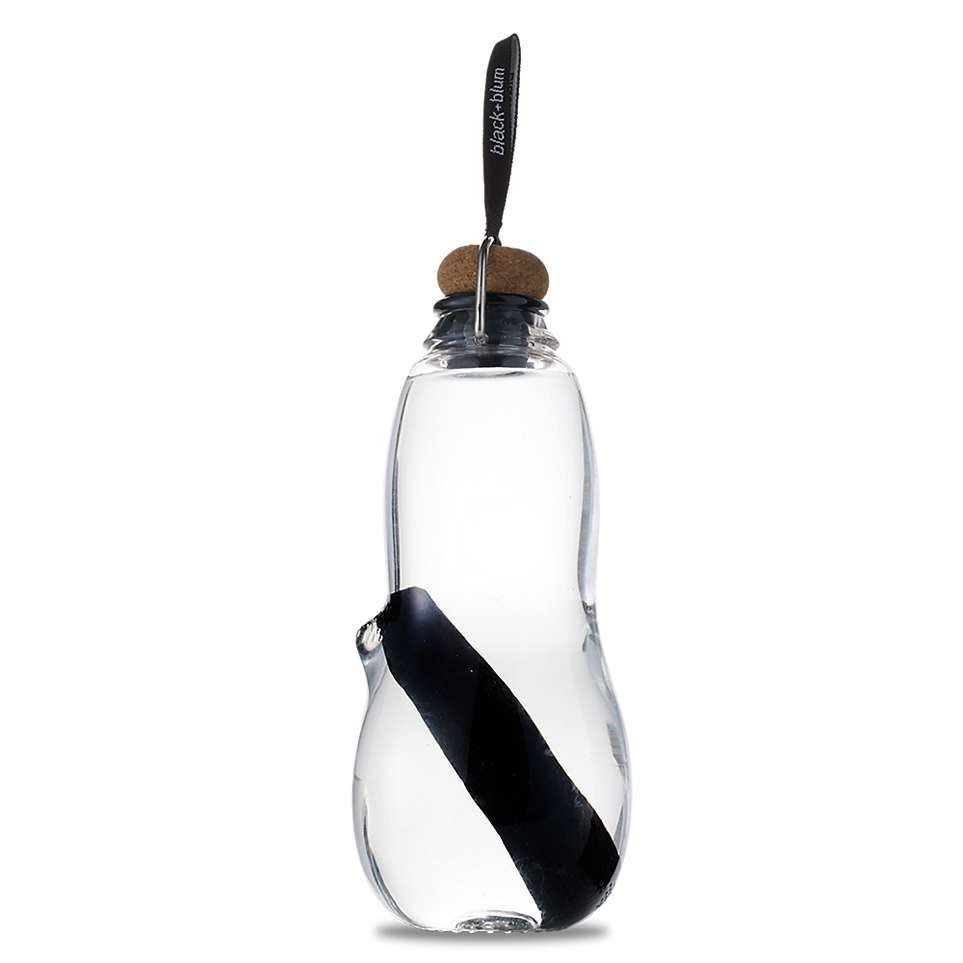 Eau Good Water Bottle
Color
|
Black
Add Filter
|
No Thanks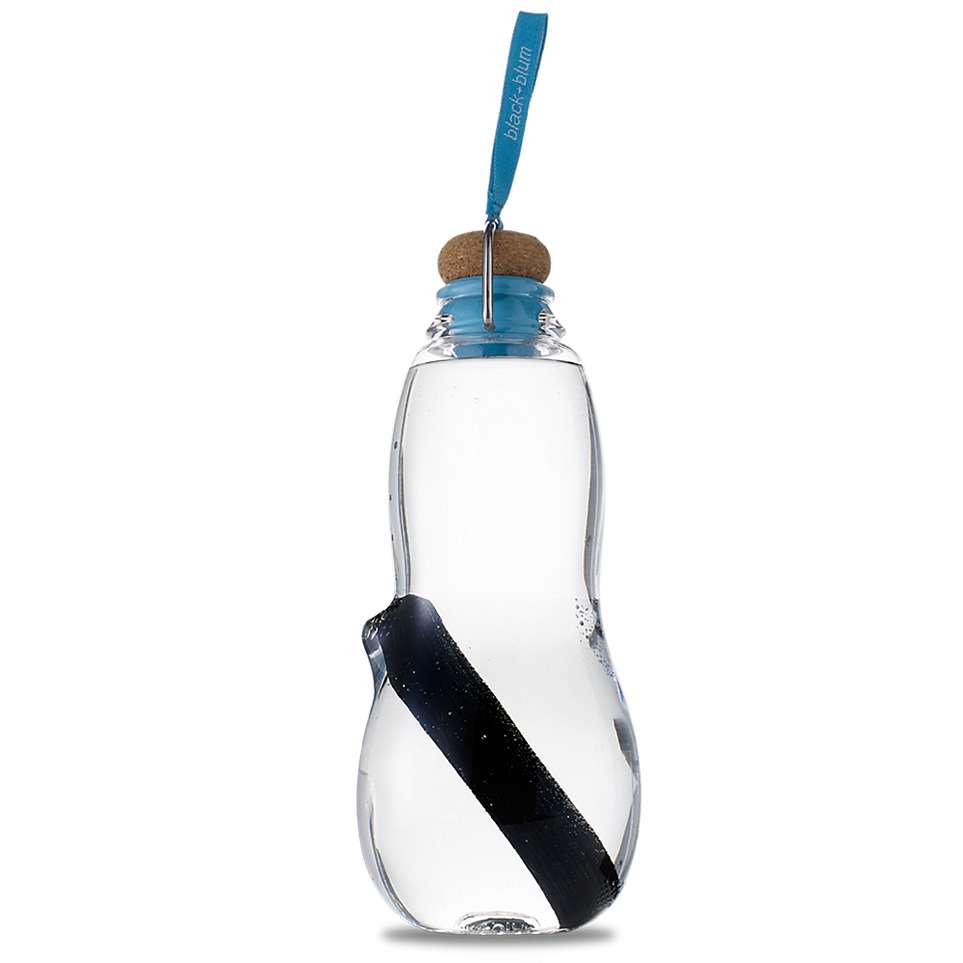 Eau Good Water Bottle
Color
|
Blue
Add Filter
|
No Thanks
Don't see a configuration you like? Customize your Eau Good Water Bottle.
Eau Good Water Bottle
by Black and Blum
At A Glance:
Over 22 billion plastic water bottles are discarded around the world every year. Black and Blum wanted to reduce this by making tap water taste better and encouraging people to stop buying bottled water. The Eau Good Water Bottle with its "built in" binchotan active charcoal filter was the result of their design process.
What's To Like:
Let's start with design: this is a beautiful water bottle. Not only does it look great in your home, but it's in its element in your hand, on the drafting table, or in an impeccably designed modern office.
Great tasting water isn't hard to come by, especially if you're the type to plan. Fill the Eau Good Water Bottle with tap water, let it sit for 6-8 hours, and drink up. It's easy to do in the evening before a workday or day out.
Here's the payoff: you're conserving resources better this way than by using a water filter with a plastic cartridge. The binchotan charcoal can be recycled (in all sorts of creative ways!) and lasts longer than one of the plastic cartridges.
What's Not to Like:
The only thing we can think of to pick on is that Eau Good is a mite underpriced. Yeah, we said it. Underpriced. This filter bottle is a great value.
The Bottom Line:
The design is worth it, the goal is worth it ... the Eau Good Water Bottle is easy on the eyes and on the conscience. We want one for when we're on the go.
Features:
Overall dimensions: 24cm h x 8.5cm diameter
BPA free tritan, cork, stainless steel, silicon
Includes one binchotan active charcoal filter (6 months lifespan)
Holds 27 fluoride ounces of water
Do not use with flavored water or juice - the charcoal is meant to purify water and will be negatively affected by other beverages
See all product information and details here