Embassy Keyboard Tray and Computer Platform by Bestar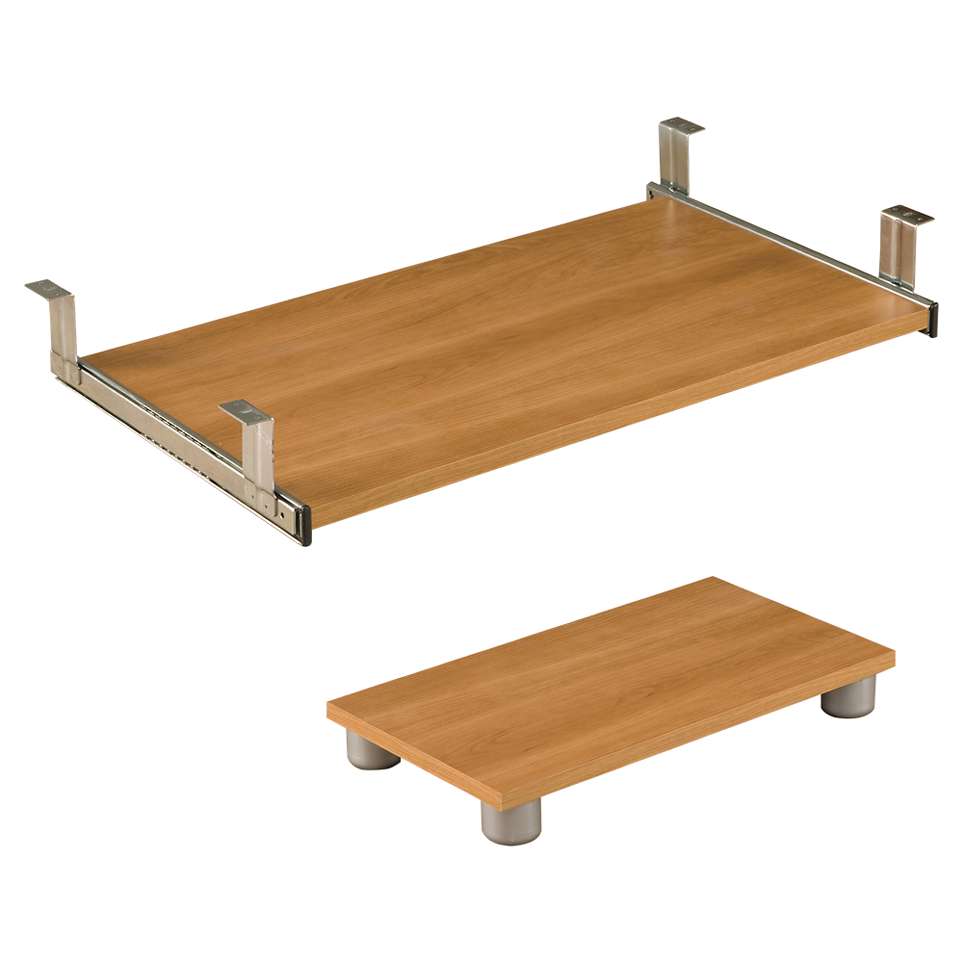 Embassy Keyboard Tray and Computer Platform by Bestar
Color
|
Cappuccino Cherry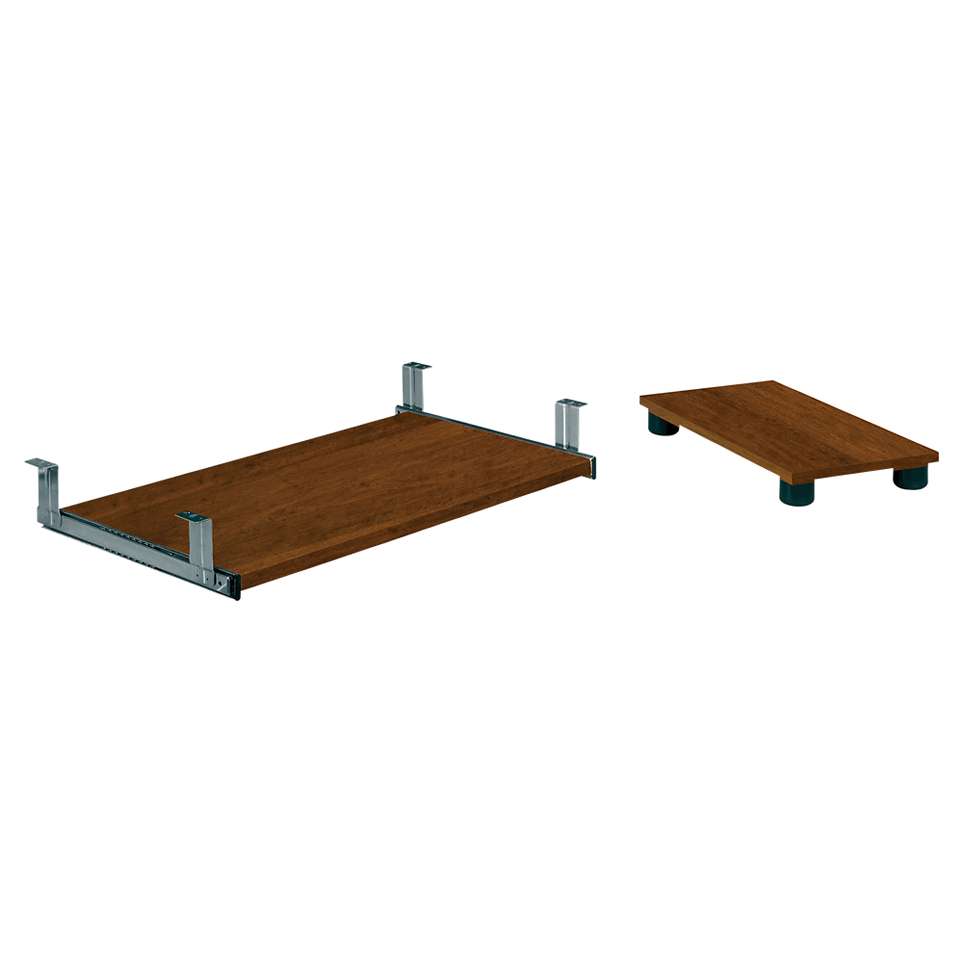 Embassy Keyboard Tray and Computer Platform by Bestar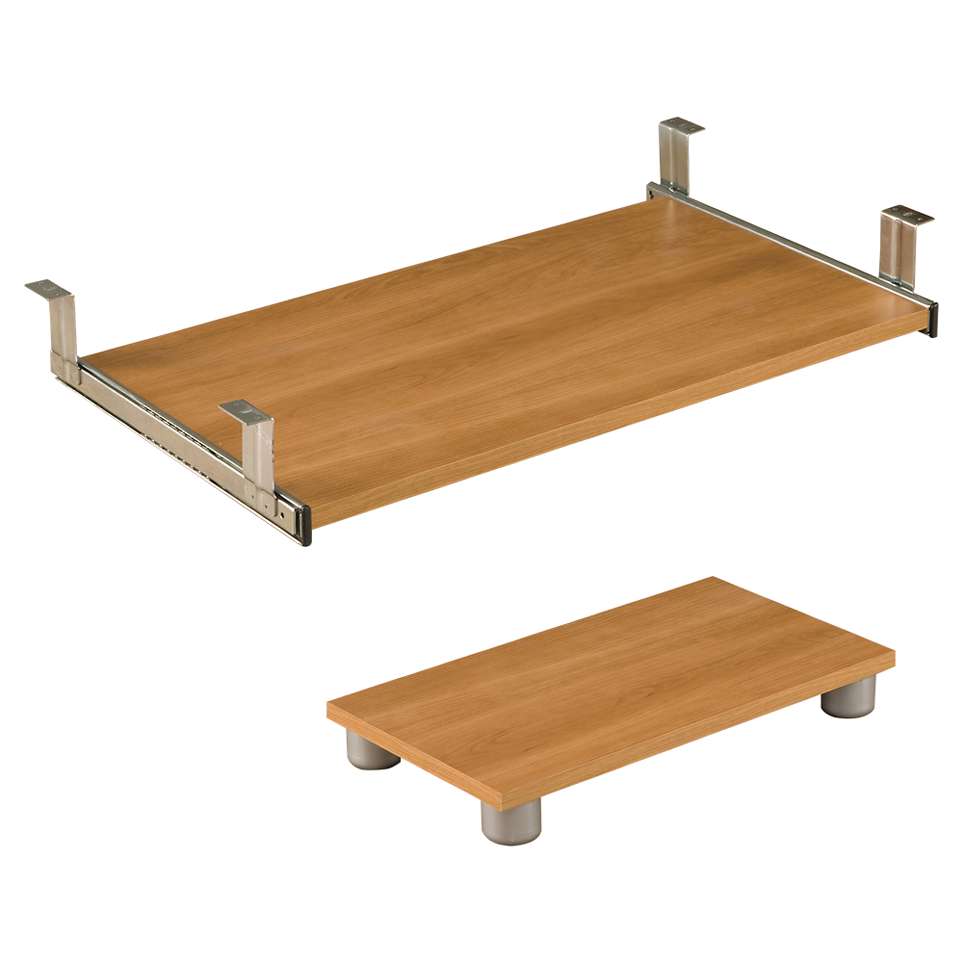 Embassy Keyboard Tray and Computer Platform by Bestar
Color
|
Cappuccino Cherry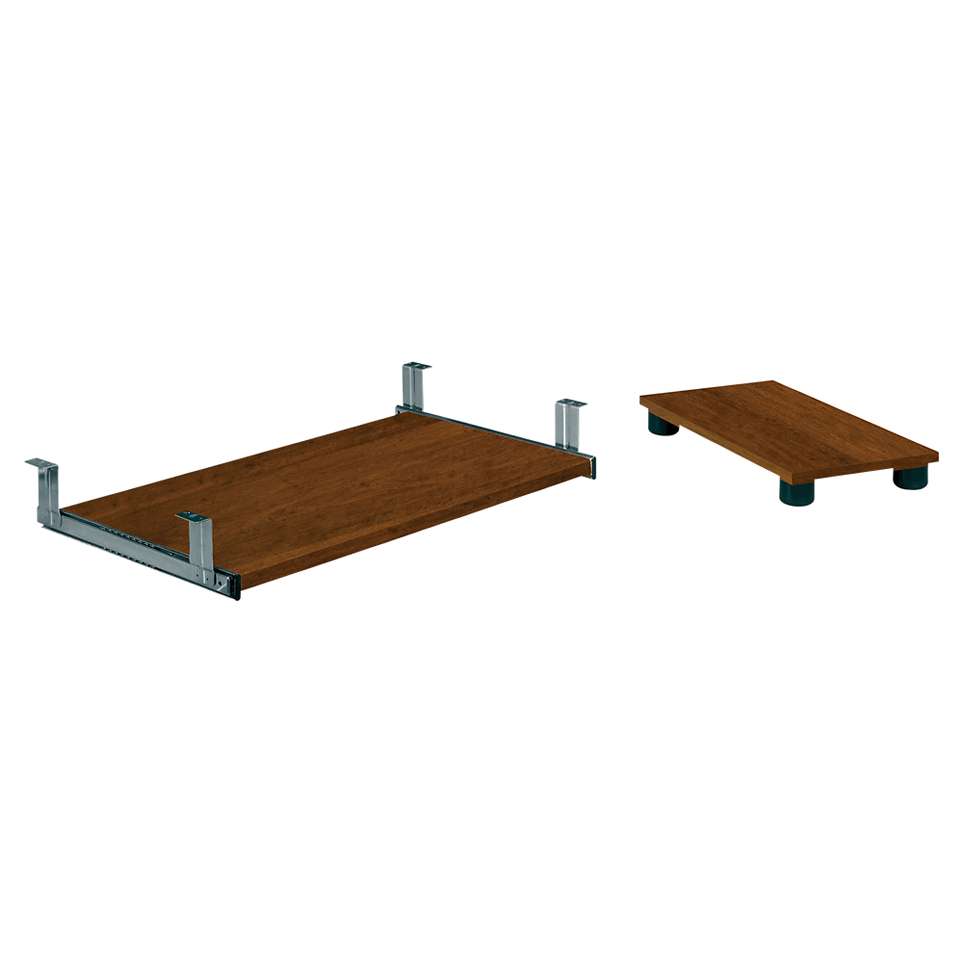 Embassy Keyboard Tray and Computer Platform by Bestar
Don't see a configuration you like? Customize your Embassy Keyboard Tray and Computer Platform by Bestar.
Embassy Keyboard Tray and Computer Platform
The keyboard tray is perfect for giving you a more ergonomic typing position - a must for those who spend all day on the computer. Not only will this keyboard tray get your body in a better sitting posture, it'll also help clear off desk space. A universal mounting system means you can add this keyboard tray to practically any desk.
The Computer plarform gets your computer off of the floor. That's where the mice and bugs live, after all.
Designed to accompany the:
Part of the Embassy Office Collection.
Backed by a 10-year limited warranty, the Embassy Collection has the durability you need and expect from office furniture. Any investment as big as the furnishings for your workplace demands nothing less than a quality product - and this furniture delivers.
Perfect For:
Home offices
Smaller or cluttered desks
Improving your sitting posture
The Bottom Line
Nothing is more effective or cost efficient at improving your office ergonomics than a kayboard tray. While this particular version isn't the most ergonomically designed model in the world, it'll still help you sit in a better posture throughout the day. For $69, less back, shoulder, and wrist pain should make this purchase well worth it.

Keyboard Tray Features:
Pulls out smoothly on ball-bearing slides
Melamine laminate for durability
CPU Platform Features:
Four feet to raise it off the floor
Melamine laminate for durability
See all product information and details here