Grommets
A grommet is a a plastic circular tube or ring that is inserted into a hole drilled into the table top that allows for wires to pass through. The grommet(s) used on these conference tables are black and 3" round.
Check out the image below that shows the grommet.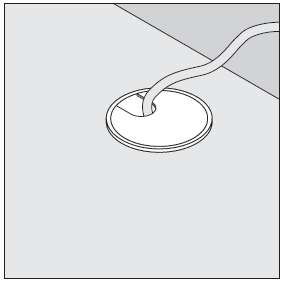 We always recommend the added grommet(s) if you have a conference phone, projector, or have working meetings.