Don't see a configuration you like? Customize your Ignition Chair by HON.
Ignition Work Chair, Mid-Back with Mesh Back


by HON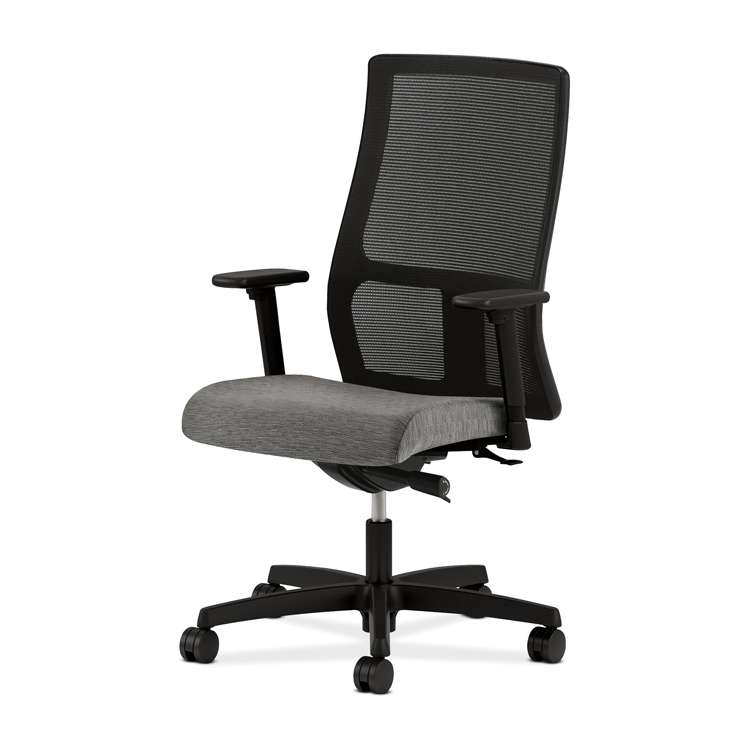 The Ignition chair fits every body type from the 5th to the 95th percentile, and easily delivers personalized support with simple-to-use adjustments. Whether you're the only user or you have multiple people sharing the chair, the Ignition chair is ready to perform.

This mid-back version of the Ignition Chair is the ideal size for a wide variety of users, with a comfortable, supportive back height that can fit short, medium and tall frames. Other features of the Ignition Mid-Back Work Chair include:

Control Options
Swivel-Tilt: perfect for those up and down throughout the day, the combined 360 swivel/tilt allows for smooth recline that helps keep everything within reach.
Synchro-Tilt: offering relaxing support, Synchro-tilt reclines at a 2-to-1 ratio, helping the seat stay level to the floor, and provides the user who spends most of their days at a desk with a comfortable recline
Synchro-Tilt with Back Angle Adjustment Option: designed for those who spend long hours sitting, the Synchro-tilt with back angle adjustment provides maximum adjustability by offering a 2-to-1 seat to back tilt with an independent back angle adjustment.
Back Height Adjustment: whether sitting at your desk for long hours or constantly coming and going, get proper back support with our adjustable back height. With six vertical positions, you can easily place our helpful lumbar support in the best location for your needs.

Arm Options
Armless: perfect for those that prefer the most freedom moving around, or have a very low-height desk that isn't conducive to chair arms.
Fixed Arms: ideal for those who need arm support every now and then, but don't want to fuss with adjustments.
Height & Width T-Arm: adapting to your individual needs, height- and width-adjustable arms provide customizable support throughout the day.
Fixed C-Arm: made for short periods of sitting, the fixed C-Arm option provides a distinguished look and comfortable support for individuals who are always on the move. Available in black or polished aluminum, matching your choice of base color.

Back Upholstery
Upholstered Back: classic and coordinated, this option matches your choice of seat upholstery.
Mesh Back: light and airy, the mesh back option provides breathable support throughout the day while adding a hint of style to the mix.
See all product information and details here