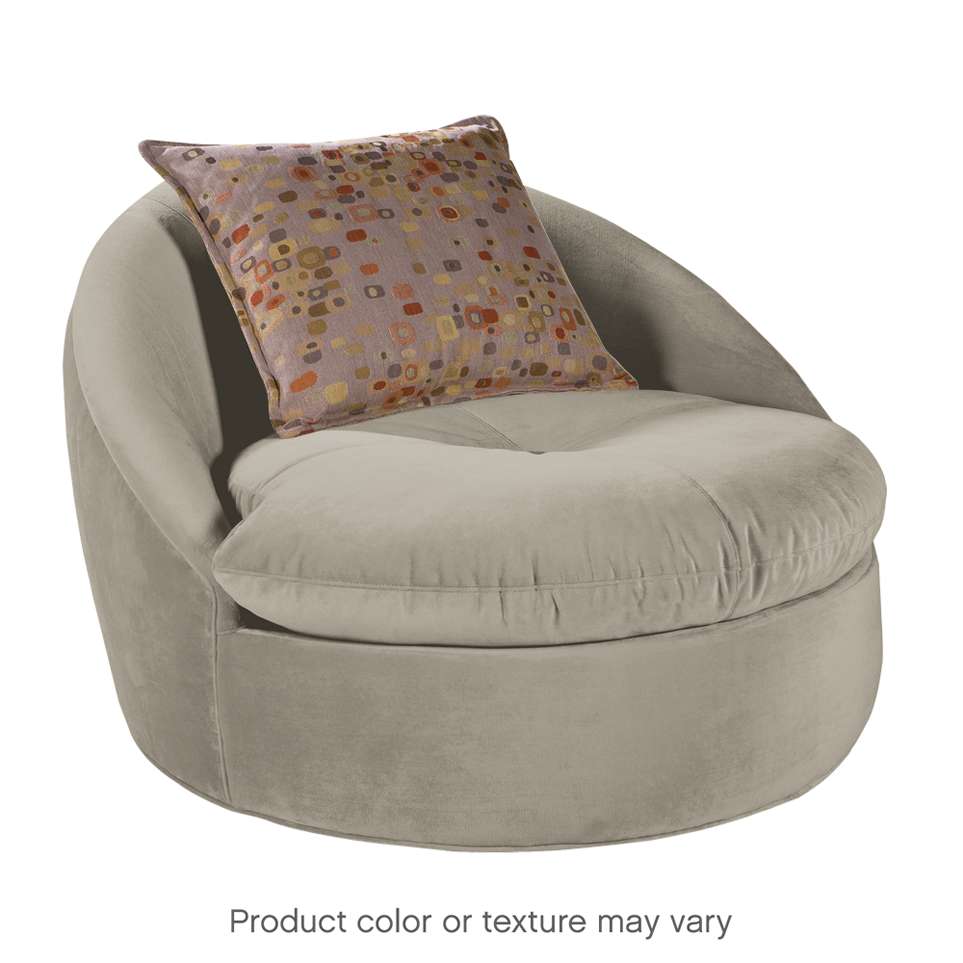 Jackie Chair by Younger
Upholstery
|
D-E 9183
+$52.80
Cushion Type
|
Feather/Down Cushions
+$264.00
Base
|
Swivel Base
+$145.20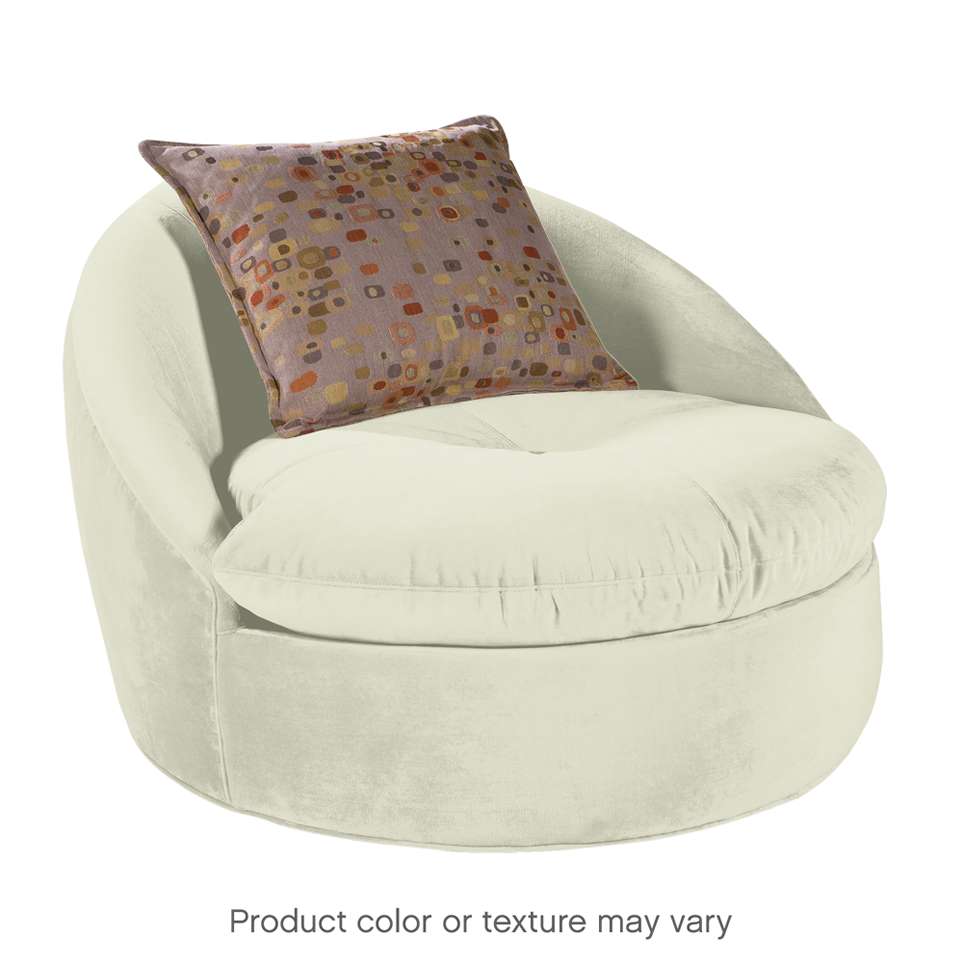 Jackie Chair by Younger
Upholstery
|
D-E 9360
+$52.80
Cushion Type
|
Feather/Down Cushions
+$264.00
Base
|
Swivel Base
+$145.20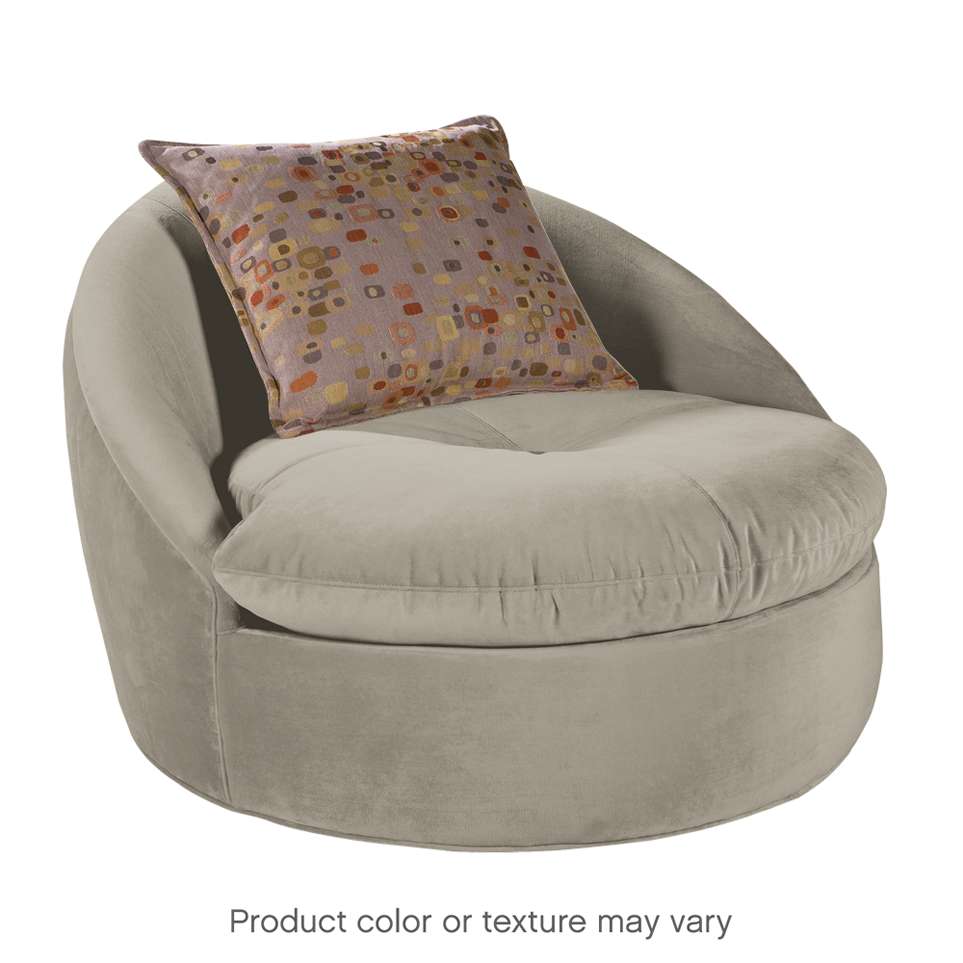 Jackie Chair by Younger
Upholstery
|
D-E 9183
+$52.80
Cushion Type
|
Feather/Down Cushions
+$264.00
Base
|
Swivel Base
+$145.20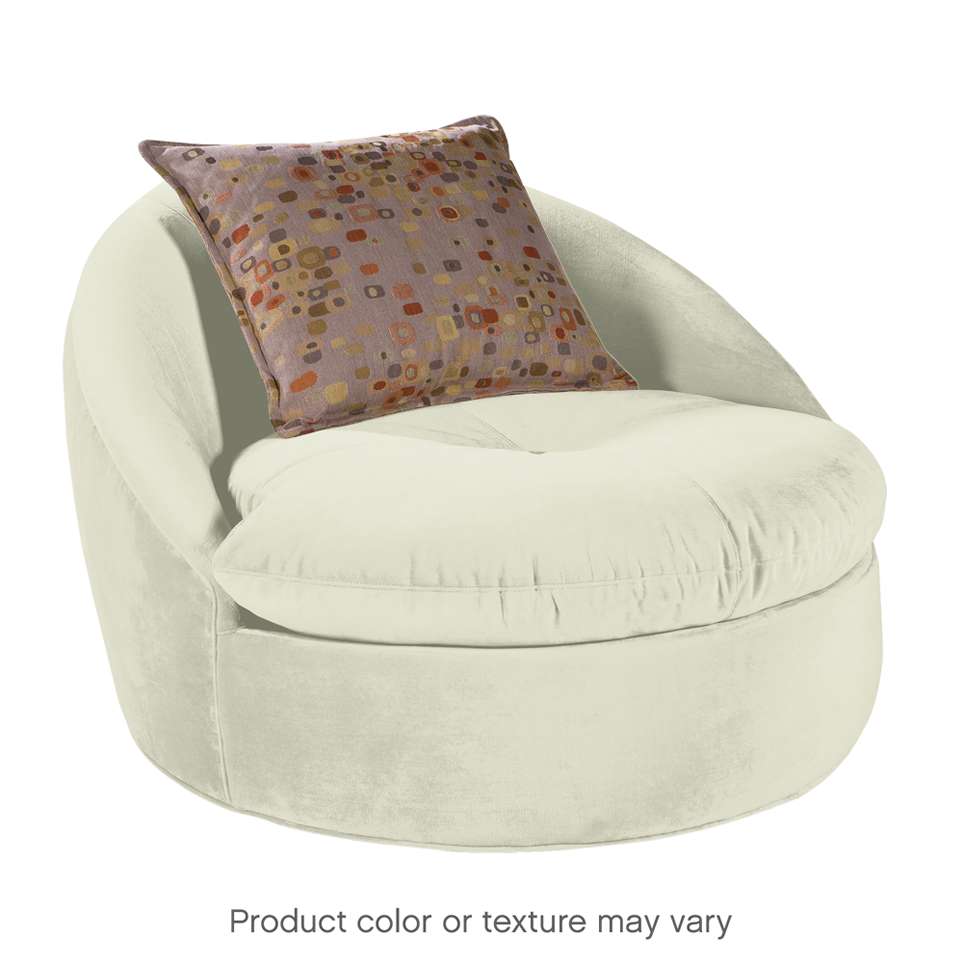 Jackie Chair by Younger
Upholstery
|
D-E 9360
+$52.80
Cushion Type
|
Feather/Down Cushions
+$264.00
Base
|
Swivel Base
+$145.20
Don't see a configuration you like? Customize your Jackie Chair by Younger.
Jackie Chair
by Younger Furniture
With a buttoned, pillow-top cushion and circular form the Jackie Chair provides warmth and comfort with ease. The Jackie Chair from Younger Furniture is the perfect place to curl up with a good book on a rainy Sunday afternoon. The round design provides an open and inviting look while the curved back practically embraces you as you relax. The Jackie Chair is a great way to add mid-century modern style to any space.

The Jackie Chair features:
43" w x 30" h x 42" d
Hand woven seat webbing for comfort and support
Solid hardwood frame
Double padded arms and base
High Resiliency foam seat cushion
Propex, a sturdy substrate, supports arm and back fabric
If you'd like to see all fabric options, please View Younger Furniture's Material Library
See all product information and details here