Jackson Recliner by Universal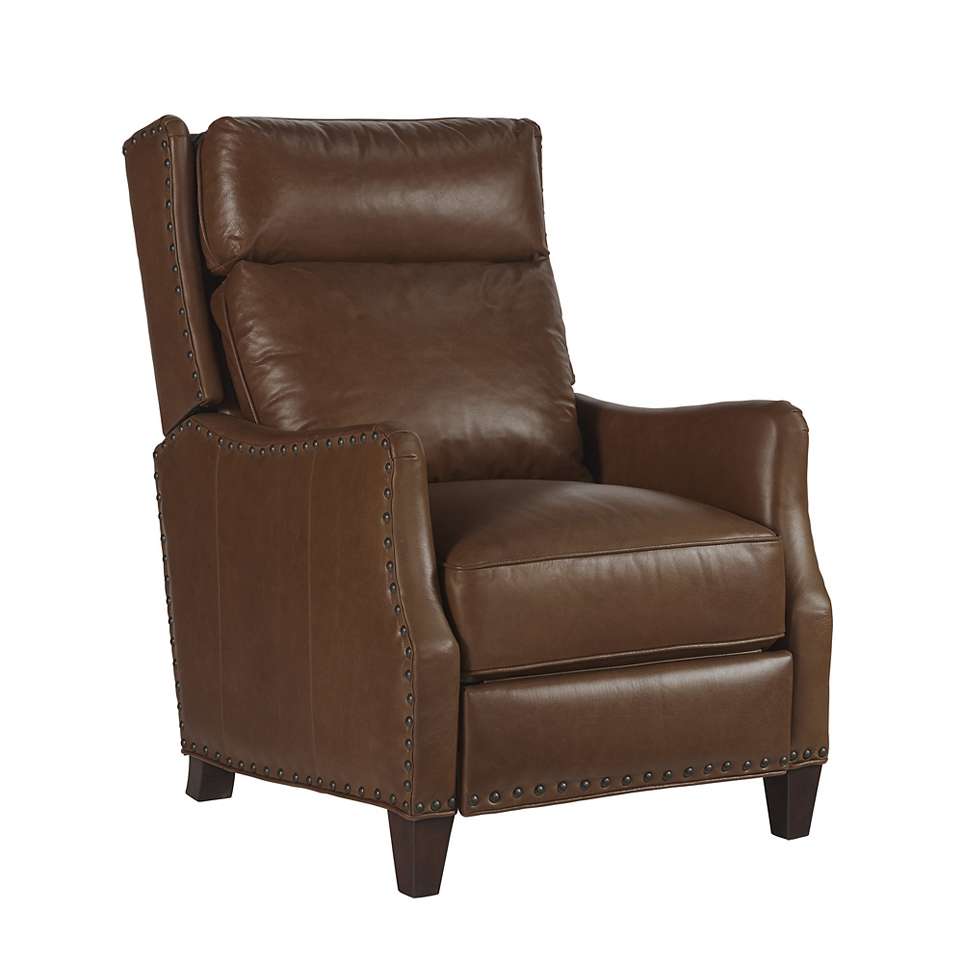 Jackson Recliner by Universal
Power Option
|
Push Back Recliner
Fabric Color
|
Manhattan Caramel Leather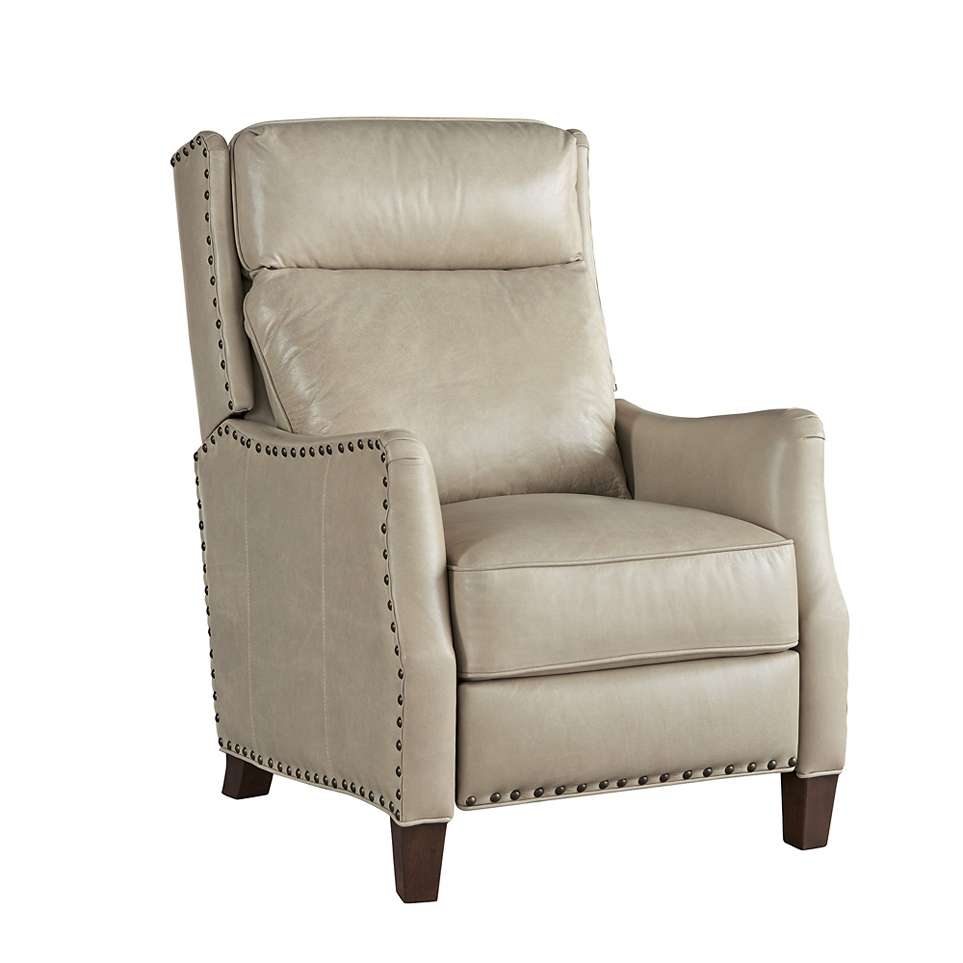 Jackson Recliner by Universal
Power Option
|
Push Back Recliner
Fabric Color
|
Manhattan Driftwood Leather
Don't see a configuration you like? Customize your Jackson Recliner by Universal.
Jackson Recliner by Universal
Relax into a life filled with comfort with Upholstery by Universal. All pieces are crafted with superior fabric choices, guaranteeing something for every space and person.

Chic and sophisticated, the Jackson Recliner adds easy elegance with a clean silhouette, a plush double-tufted back, and a prominent nail-head trim. Sleek tapered legs complete the look. Features your choice of a traditional push-back recliner, or state-of-the-art power system.
Features:
100% Moore & Giles Leather for added quality, comfort, and longevity of each piece.
See all product information and details here