Jumbo Daybench by Blu Dot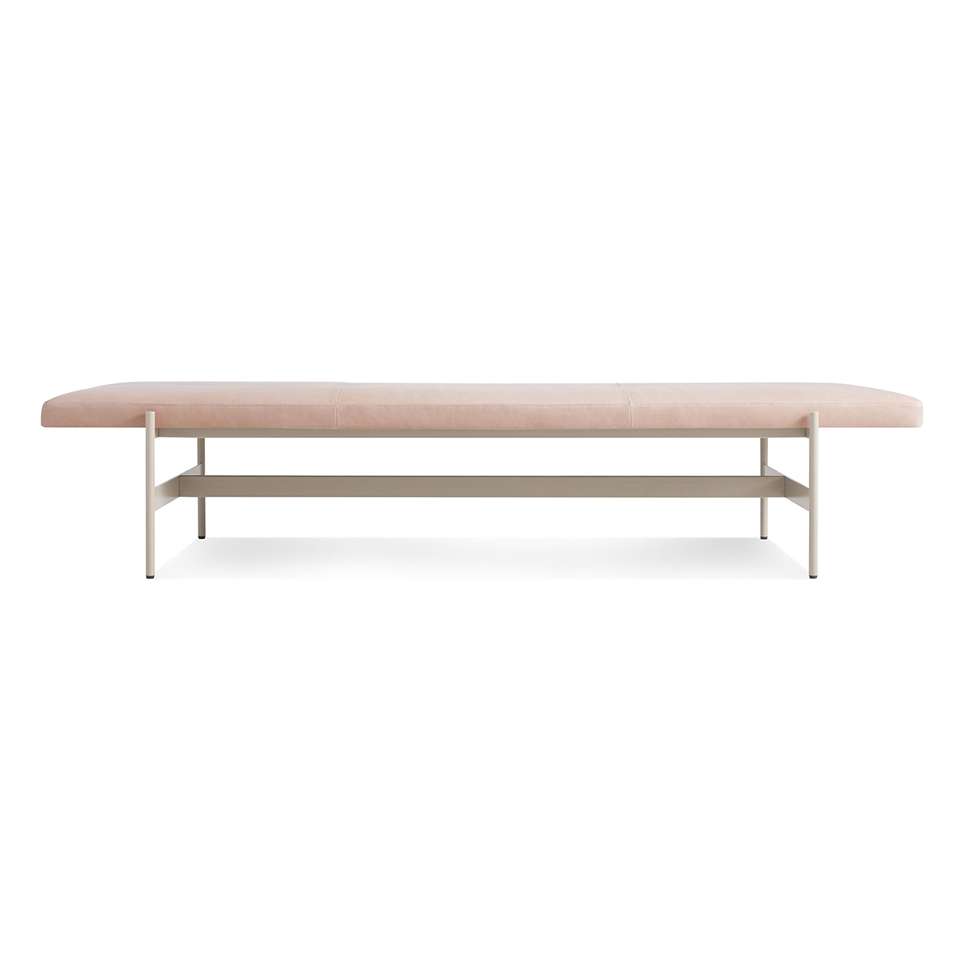 Jumbo Daybench by Blu Dot
Finish
|
Blush Leather with Putty Legs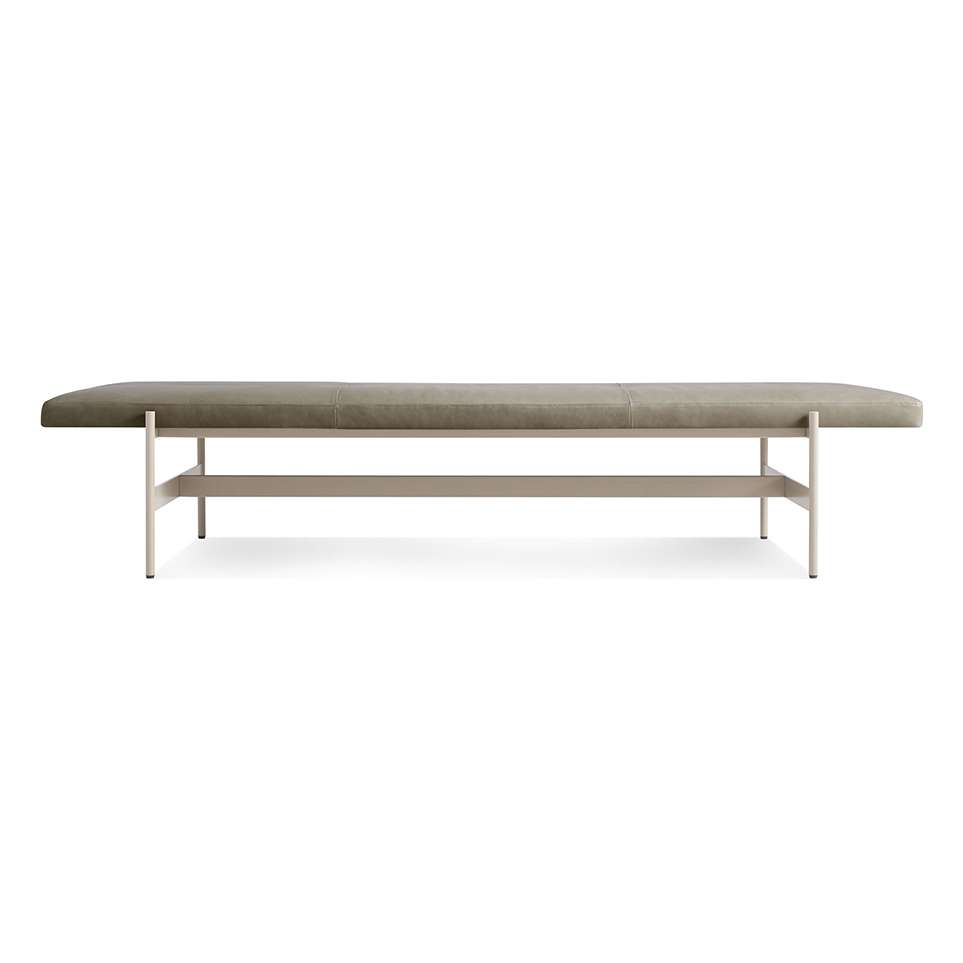 Jumbo Daybench by Blu Dot
Finish
|
Grey Green Leather with Putty Legs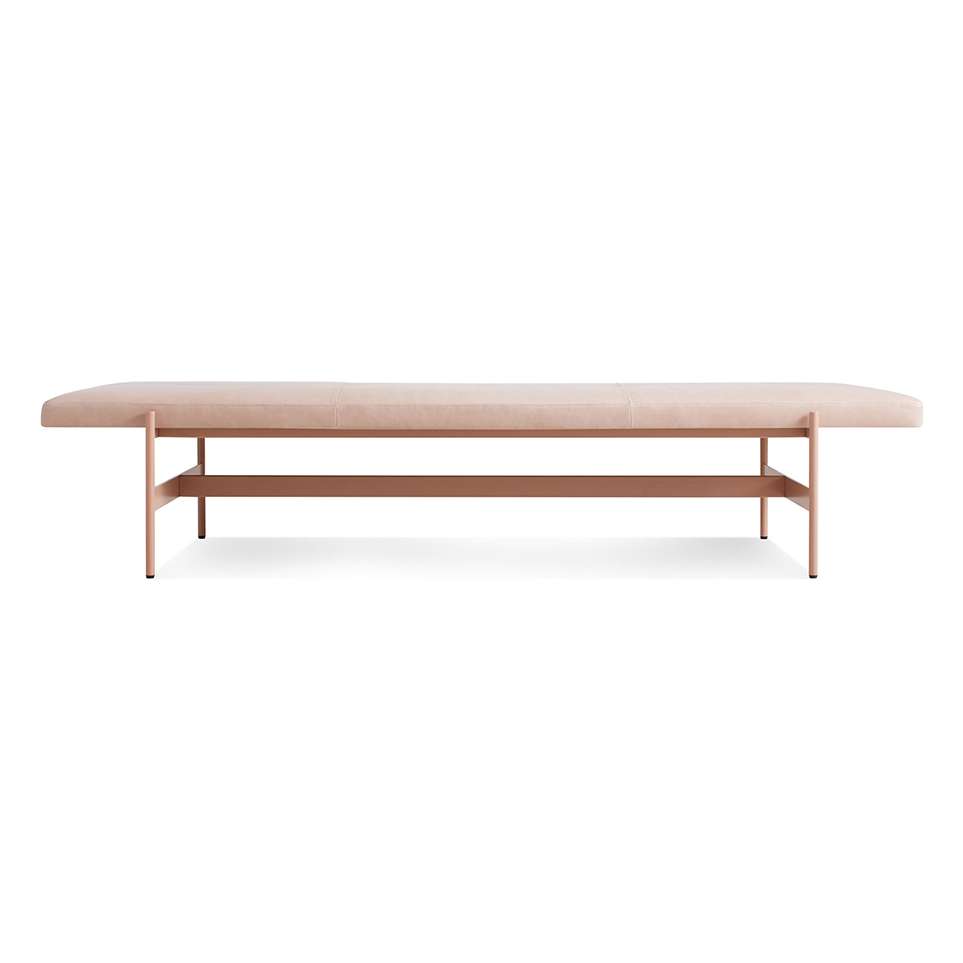 Jumbo Daybench by Blu Dot
Finish
|
Blush Leather with Blush Legs
Don't see a configuration you like? Customize your Jumbo Daybench by Blu Dot.
Jumbo Daybench by Blu Dot
Daybench. Ah ahhhhh ahhhhhh! Fighter of the Night Bench. Ah ahhhhh ahhhhh! Any other It's Always Sunny fans out there? No? Alright, nevermind then.
The Jumbo Daybench by Blu Dot is a simple and elegant bench designed for distinguised households with lots of empty room to fill. Do you have a foyer that's barren and you've been wondering what to put there? Hello, Daybench. Maybe the mudroom of your mid-century ranch villa needs a place to rest while you're removing your ski boots and tobaggan. The Daybench would love to be the place you sit. Maybe you're extra bold, and you want to go with an ottoman/bench look in your living room instead of a traditional coffee table. Again, hello Daybench.
What's to Like:
The Daybench is a gorgeously simple piece that adds a soft touch to practically any room. Seriously. You can put it at the foot of your bed, in your living room, use it at your dining table, stash one in the entryway, or even use it as a piano bench. The uses are practically endless.
What's not to Like:
Its really a big bench. I mean, JUMBO. It might take up too much space in a smaller home. The Daybench is really modern. That means that it could look out of place unless the rest of your decor matches.
The Bottom Line:
The Daybench is an awesome purchase for modern homes that are looking for a unique piece of furniture to set the decor off. We've already talked about how multifunctional it can be. Its potential is only limited by your imagination. Why don't you go ahead and buy one and see what you can do with it?
Features:
Natural characteristics will be visible enhancing the character of the leather; Color variation is a signature to the authenticity of natural leather.
Some assembly required.
See all product information and details here