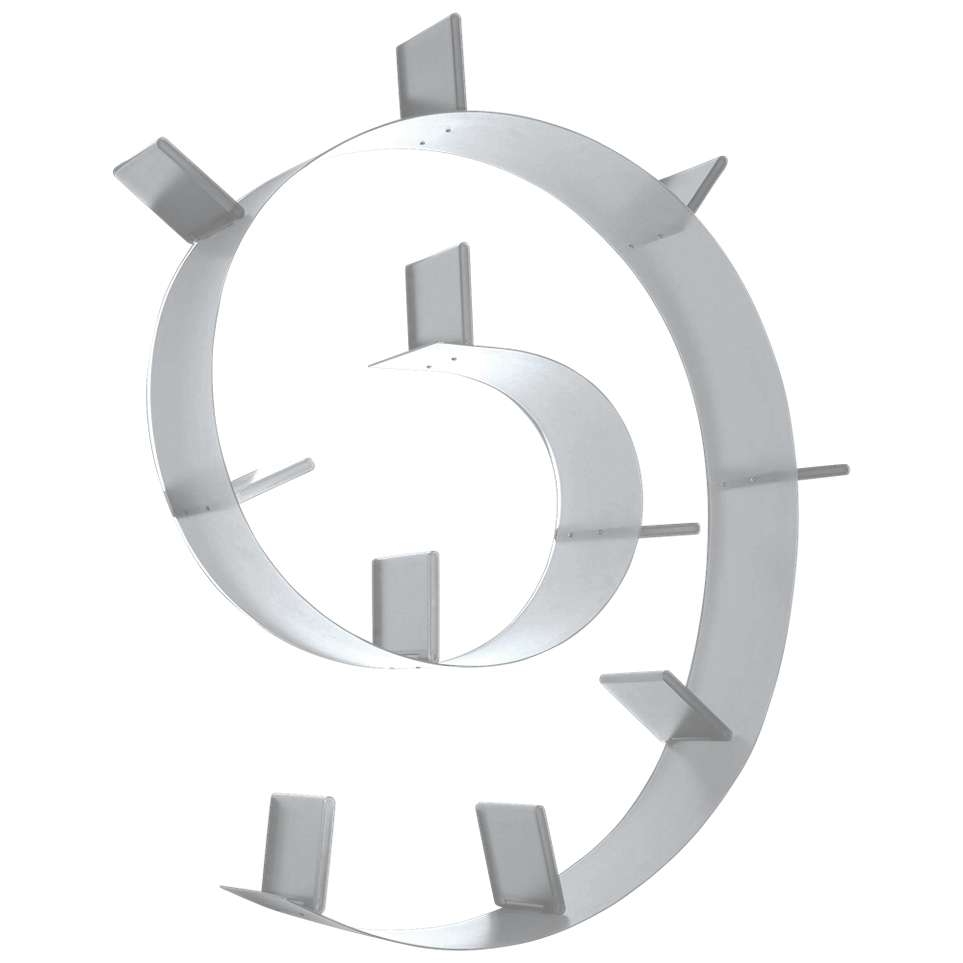 Bookworm by Kartell
Color
|
Aluminum
# of Bookends
|
11 Bookends
+$380.00
Bookworm by Kartell
Color
|
White
# of Bookends
|
11 Bookends
+$380.00
Don't see a configuration you like? Customize your Bookworm by Kartell.
Bookworm Wall Shelf by Kartell
designed by Ron Arad
The creative insight of Ron Arad combined with the technological expertise of Kartell comes together in the Bookworm- the industrial bookshelf that snakes its way across your wall. This flexible bookshelf assumes any desired shape without compromising toughness or functionality. Unlimited shapes can be formed, limited only by personal creativity. Bookends can be placed on either side of the wall shelf, allowing you to create circular patterns that display books at every turn.
Bookworm comes in 3 different sizes. The small size is shown here with 7 bookends (per each shelf). Kartell advises that users wall-mount this shelf in a curved shape to keep the materials in tension and to increase resistance once loaded. Each space between the bookends supports up to 20 pounds.
See all product information and details here