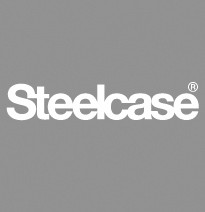 Shop Best Sellers
Browse through other customizations for the Leap Chair by Steelcase
Overview
Steelcase Leap Chair
designed by Steelcase Design Studio & IDEO
"I spent TWICE as much on other chairs trying to save money but in the end got a Leap and wished I did on day one a year ago when started shopping for a chair to complement my bad back. The quality of construction and ergonomic functions are stellar and worth the money over all the other "top" chairs I tried or purchased and are now in the basement hoping for glory."
Greg, Buford, GA - Smart Furniture customer
At A Glance:
The Leap Chair is all about making movement comfortable - and even essential. When your spine moves the back of the chair moves with it. When you want to change the position of your arms or legs or re-adjust your position in the seat, those corresponding parts move too. You can't get away from it, but you won't want to either.
What's To Like:
This is a great chair for a fidgeter - someone who can't help but feel restless in a standard office chair. The Leap Chair not only makes those people (by which we mean practically everyone) comfortable, it encourages them to move. You know, I'm okay, you're okay.
It also looks really cool (and thereby makes you look really cool when you sit in it).
The arms move and adjust; the seat moves and adjusts; everything moves and adjusts. This chair represents a real and exciting leap forward in ergonomic and human-centered chair design.
Optional headrest available. Ships seperately.
The Bottom Line:
If the Leap Chair were a pop song, it would be Outkast's "The Way You Move." The price tag isn't pretty, but the chair is, and the ergonomics of the back and seat are hard to beat. This is high quality for low dollar.

The Steelcase Leap Chair is also known by the following manufacturer item numbers: LEAPV2, 46216179, 46216179S, 46216179CS, 46216189, 46216189S, 46216189CS.

SMART PICKS
Is This Right for Me?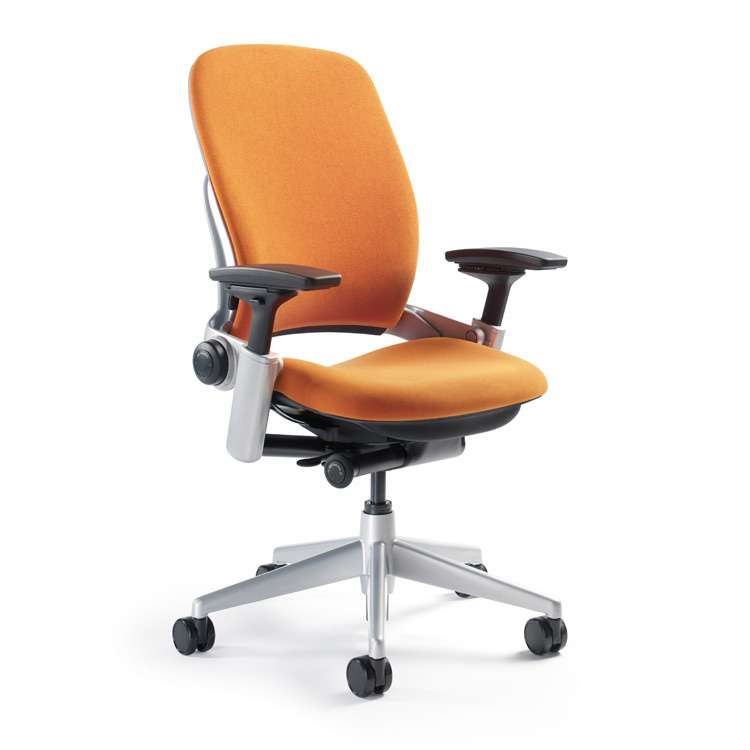 97.53%
Customer Satisfaction Rating
Rank: #03 in Top 10 Office Chairs
Customer Rating:
Recommend to a Friend? 95%
Return Rate: 3.4%
The ideal office chair makes work more efficient and comfortable. Let our Office Chair Buying Guide help you find the perfect one.
---
Leap Chair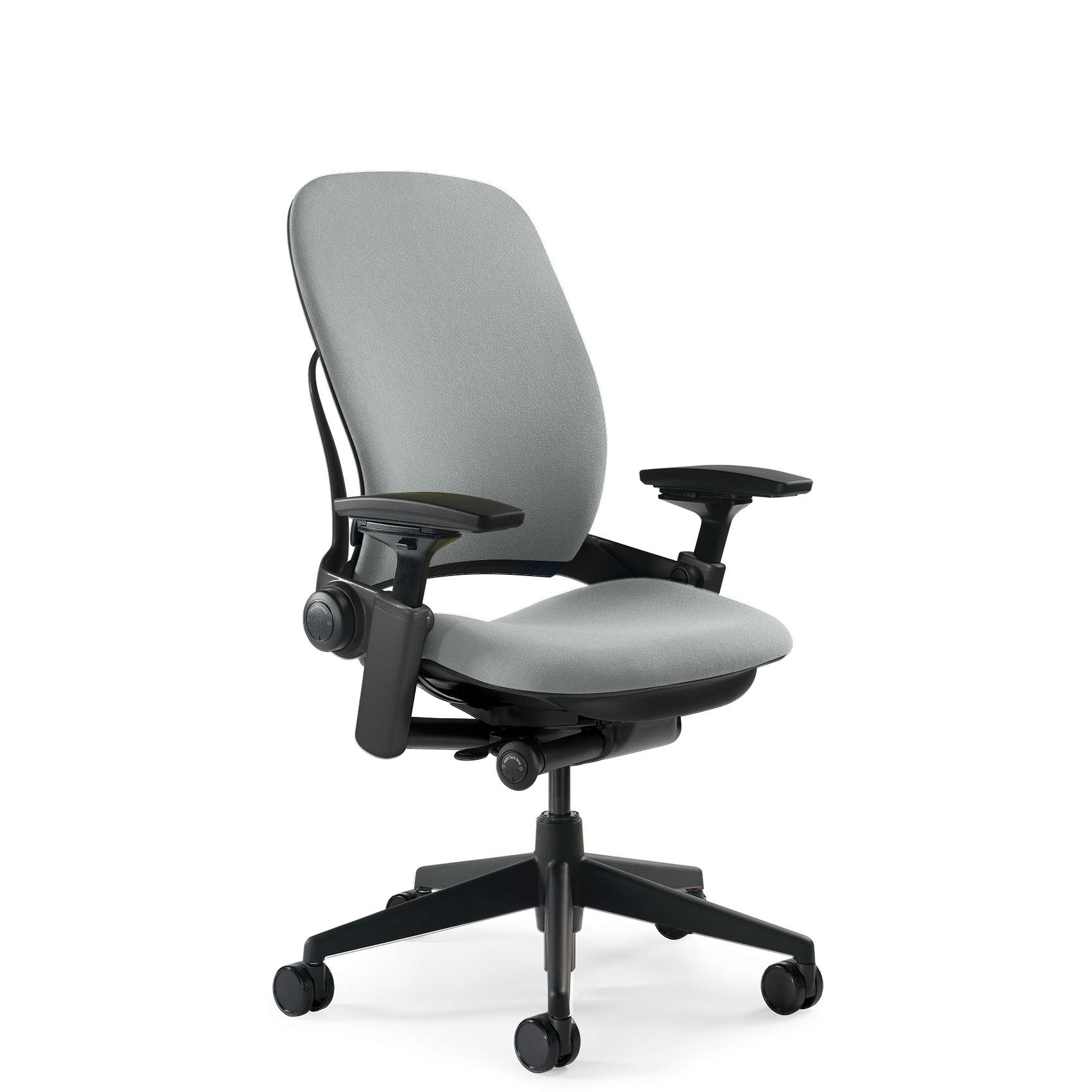 97.53%
Customer Satisfaction Rating
Design
The Steelcase Leap Chair has a lot of impressive features. Thermal comfort, LiveBack support, the Natural Glide System, and adjustable depth and height all work together to make a very comfortable and ergonomic task chair. No matter what you're dealing with at work, Leap has you covered. You procrastinated and now you've got to meet a big deadline with not a minute to spare? Just sitting in this chair ups your productivity 17.8 percent (a recent study commissioned by the University of Texas Health Science Center in Houston revealed that workers who used the Leap Chair after undergoing an ergonomics training program achieved significant gains in productivity).
Live Back
The Leap chair's back changes shape to support the entire spine. This can reduce the chance of lower back sag and a hunched posture, which may weaken disc walls, stress back ligaments and cause deterioration of the spine.


Thermal Comfort
Thanks to its slats in both its back and seat, and the special foam it uses, the Leap chair offers excellent "breathability." It effectively controls a balance of heat and moisture so you stay comfortable.


Adjustable Seat Depth
People don't fit neatly into average body sizes. leg and torso lengths can vary independent of a person's overall height. Adjustable seat depth accommodates different body shapes for long-term comfort.


Lower Back Firmness
Lower back firmness control enables you to set a constant amount of firmness to help maintain your lower spine's natural curve.


Height, Depth, Width and Pivot Arms
Arms telescope in and out, move forward and back, pivot and adjust up and down so you can find a natural position that comfortably supports the wrists, forearms, shoulders and neck. Intuitive and convenient controls at the sides of the seat and built into the arms mean you have full control of your Leap Chair.


Natural Glide System
As you recline, the seat glides forward so you can recline without leaving your vision and reach zone, so you stay oriented to your work. This encourages more varied postures so there's less static load on your spine. Moving in your seat is natural, and Leap makes moving easy.


Flexible Seat Edge
When you recline or lean forward, the seat edge flexes to relieve pressure on the back of the legs.


Upper Back Force
Upper back force control enables you to set the amount of "push back" that you desire as you recline, regardless of body size. So you'll receive just the right amount of recline support.
Design Story
The Leap Chair is informed at every juncture by ergonomic ideas and research. The edge of the seat flexes to make your thighs more comfortable, eliminating numbness and improving circulation. That, in turn, leads to increased focus and productivity. Leap also comes with the pioneering Live Back, a system in the back of the chair that takes the pressure off your spine and keeps you comfortable even in the worst posture. If you want even more support, Lower Back Firmness can be increased or decreased by using the designated knob on the side of the chair. Thermal Comfort keeps your temperature even in all climes, allowing air to pass freely (dispersing heat and moisture) while at the same time providing a barrier to cold. No more getting up and down or unnecessary sweating at work. All of these adjustments and features combine into an impressive whole.
The Leap Chair is really a kind of machine as well as a tool; it not only helps you work, it helps keep you comfortable, supported, sane and focused during long periods of sitting and working. Every part of the chair works toward making you more alert, more relaxed, better able to focus and do your job. One of the effects of sitting in one can be increased productivity (brought about by the restoration of time previously lost to getting up and down and taking breaks to stretch and move), as well as increased focus and alertness brought on by better circulation and the lessening of distractions like discomfort and unnecessary hunching.
Just as important as the customization Smart Furniture offers our customers is the range of adjustments the Leap Chair offers its users. Without a wide range of adjustments, which most office chairs lack, a chair can never truly become your own; it can never fit your body perfectly, to your exact specifications. Steelcase has taken great pains to make sure that the Leap Chair is accommodating in all respects. Leap is infinitely adjustable, so every owner becomes one of the designers and engineers as soon as the Leap chair comes into his home or office. You can adjust seat depth, the armrests, the incline and recline, firmness and give. And it's all predicated on a series of scientific experiments conducted by the makers of the Leap Chair to see how people sit, paired with the latest in ergonomic technology. The Steelcase Leap experiments observed the way people held themselves, how they leaned, how they changed positions over time. They then took all that information and put it to work in one of the smartest, most inventive chairs of the decade, the Leap Chair.
You won't sit in a chair that's better prepared, better researched, or better planned and designed just for you. Smart Furniture is proud to offer the latest in great design and great ergonomic science from Steelcase.
About the Manufacturer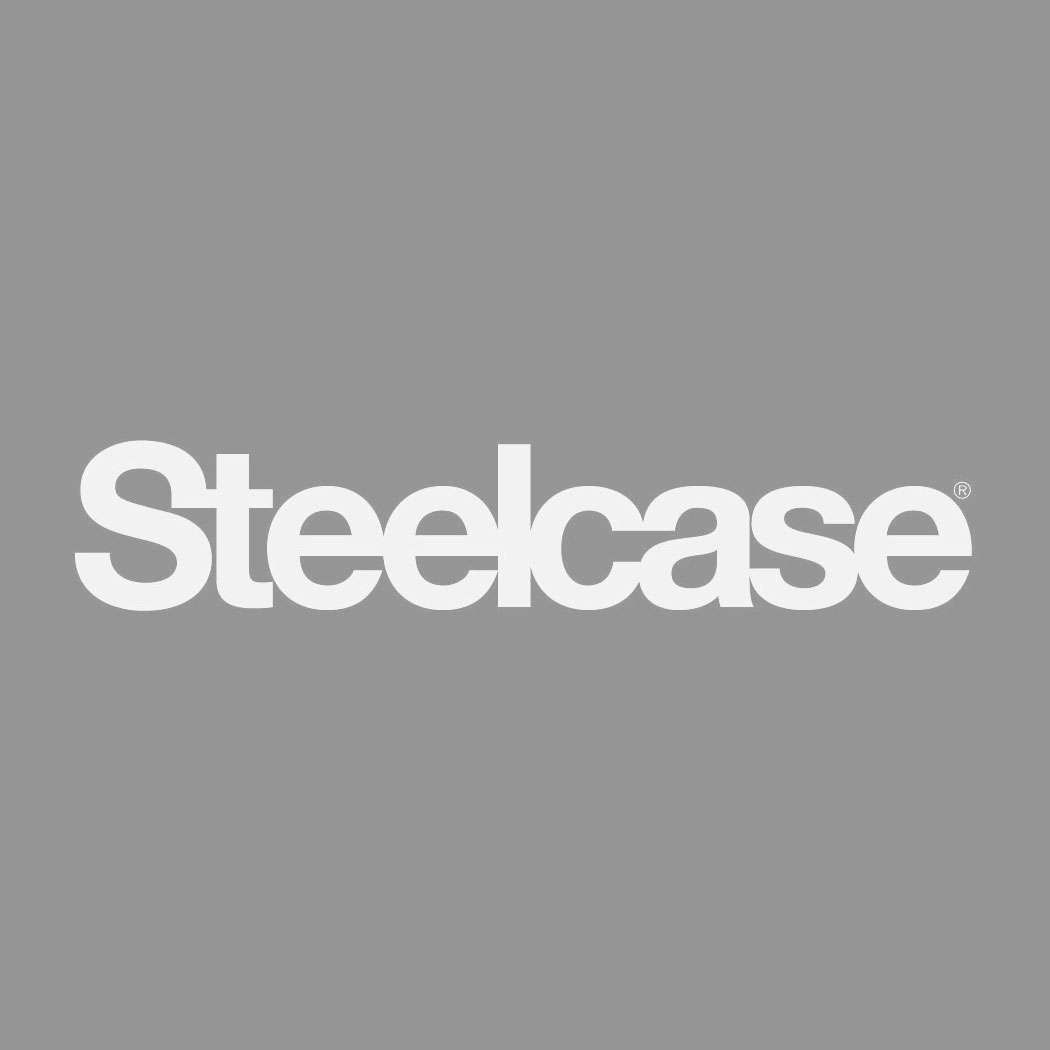 Whatever you need to accomplish in your home office, Steelcase can provide you with the tools to do it better, faster and more effectively. That's because they're passionate about unlocking the potential of people at work. It's the fundamental principle on which the company was founded in 1912, and it's being brought to your home office today. Headquartered in Grand Rapids, Steelcase is an international company with approximately 13,000 employees worldwide, manufacturing facilities in over 28 locations and more than 800 dealer locations around the world.
Materials & Measurements
Materials:
Base and Frame: Powder-coated steel, glass-reinforced nylon, polypropylene (base/frame)
Buzz2 Fabric: 100 percent polyester and extremely durable, soft and breathable, yet more coarse to the touch when compared to Cogent
Cogent Connect Fabric: 100 percent antimony free polyester, tightly woven knit pattern and slightly softer to the touch than Buzz2
Elmosoft Leather: Soft and pliable Semi-Aniline leather known for its comfort and durability. Natural markings add to the elegant quality of Elmosoft Leather.

Dimensions:
Overall: 38" h x 20" w x 19" d (without headrest)
Seat height: 15.5" to 20.5"
Arm height: 7" to 11"
Arm width: 13" to 20"
Overall depth: 21.75" - 24.75"
Seat depth: 15.75" - 18.75"
Seat-to back angle: 96 - 120 degrees
Seat pan angle: -1 - 3 degrees
Care and maintenance:
Plastic and painted parts: Clean using household cleaner (Fantastik or 409) and wiping with a soft, dry cloth.
Fabric: Use a handheld vacuum cleaner for cleaning. Do not steam clean. Most stains can be removed by applying a mild soap to a slightly damp cloth, then rubbing it gently over the stain. Wipe dry.
Environmental Information
The Leap chair is up to 98-percent recyclable by weight, depending on the options selected and made up to 30-percent recycled content and GREENGUARD Indoor Air Quality Certified.
Leap has both a MBDC Silver Cradle to CradleTM Product Certification and a SCS Indoor Advantage certification for indoor air quality, the absolute top of the line certifications for environmentally conscious furniture. That means that every element of every material used in the Leap Chair has been thoroughly and chemically tested for anything that could damage the environment (after Leap has been recycled) or the quality of your air (while the Leap Chair is still being used), and been declared extremely safe. The Steelcase Leap Chair is a sustainable chair, a responsible chair, and a recyclable chair.
And that's extremely important for consumers, fellow citizens, businesses, and the country at large. While the large issues of environmental sustainability and global climate change demand large scale solutions from politicians and states, some of the most important work we as citizens can do is to make sure we're responsible in our own small ways. The Leap Chair provides consumers with an opportunity to be responsible and a positive force when they acquire an office chair.
Purchasing a Leap Chair isn't just a step toward making your life at work more comfortable; it's also a commitment to principled environmental standards.
The Leap Chair you buy won't contribute to the poisoning of your air quality (SCS Indoor Advantage certified), it won't add to the ever-burgeoning landfills and waste dumps (most of the chair is recyclable, and built from recycled content), or give tacit consent to furniture makers who generally ignore the increasingly serious threat of environmental breakdown.
It will take a real effort on the part of consumers to convince many irresponsible furniture giants to change their ways, and the skyrocketing popularity of manufacturers like Steelcase and retailers like Smart Furniture gives credence not only to high quality of their work, of which the Leap Chair is only one example, but also to the efficacy of the way they do business, which is to say sustainably, benevolently, and responsibly. Furniture manufacturers will respond to clear indications from the market that green sells, and the Leap Chair is a great way to help them see the light. You can rest assured that buying the Steelcase Leap Chair from Smart Furniture is a decision you can not only be satisfied with (because the chair is so comfortable and flexible), but also one you can be truly proud of. Both companies have a long record of environmental responsibility that they can proudly call part of their legacy.
And since the Leap is part of the Steelcase family of chairs, you know the environmental accolades aren't just fluff, or window-dressing. Steelcase is renowned for their commitment to sustainability and environmentally responsible products. Steelcase brought the market place it's very first MBDC Gold Cradle to Cradle product, the highest possible level on the BIFMA e3 scale. The Steelcase Leap Chair consists of partly recycled material, and much of the chair is recyclable itself. Disassembly into the chair's component and recyclable parts is quick and easy, in fact, Leap Chair can be designed, built and taken apart in under three minutes. Now more than ever, people need to step up to the plate and demand responsible, sustainable, green products for themselves and their co-workers. If you're interested in a chair that serves not only your needs, but the needs of your business, your community, and the environment, then Buy Leap today.
Reviews
Smart Furniture Employee Review
So it's Thursday at Smart Furniture and I've been rocking spreadsheets like it's my job. Rocking spreadsheets *is* my job (or part of it), so no surprises there. What was a surprise was the opportunity to test one of our new office chairs from Steelcase - the Leap Chair. Not only does this give me the chance to sit in what I can already tell is a pretty sweet office chair for at least a week, it also gives me the opportunity to show off my creative writing skills!
Read more

...
Shipping & Delivery
Standard Shipping:
Free
With Standard Ground Shipping, shipments are typically completed with UPS or FedEx to your front door or main lobby. Once shipped, items generally arrive within 2-5 business days. Simple, fast and easy service. Tracking will be emailed to you upon order shipment.

*If additional tracking info/scheduling is needed, both UPS and FedEx have sign-up services on their website which allow for more detailed tracking/options. Shipment signature may be required, or signing the delivery note authorizing the shipper to leave the next day.

*Some larger products or multiple quantities may ship with a freight carrier (not UPS/Fedex), which will call you for a delivery appointment if delivering to a residence (or business hours for commercial address). We'll send you an email with the shipper/tracking info as soon as your order ships either way.
Assembly Instructions
All Leap chairs ship fully assembled.
Warranty
The Leap Chair comes with a limited lifetime warranty on its base and frame, a 12-year warranty on its pneumatic cylinder and 5 years on its upholstery. For more information, please see our Steelcase warranty section.
Videos
Check out this brief overview from Steelcase below. It includes how to use the adjustment features on the Leap Chair.




Shop With Confidence

Check out our 45-Day Return Policy!
We've ensured your personal data and sensitive information is always private and protected.