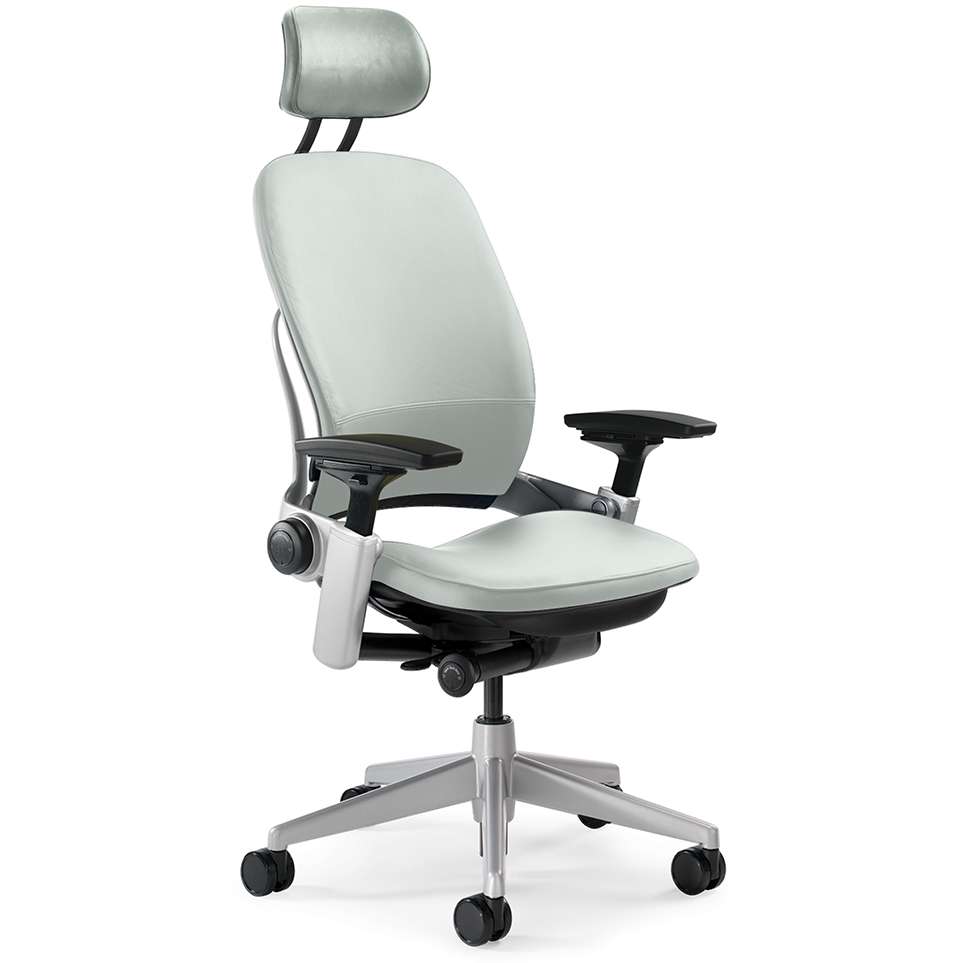 Leap Chair by Steelcase
46216179S-6249AWHRBBL711S
Upholstery
|
Leather
+$470.00
Color
|
Parchment Elmosoft Leather
+$74.00
Frame Color
|
Platinum
+$31.00
Arms
|
Fully Adjustable Arms
+$193.00
Headrest
|
Headrest
+$159.00
Seat Height Adjustment
|
Standard 5 in. Adjustable
Caster Type
|
Carpet Casters
Don't see a configuration you like? Customize your Leap Chair by Steelcase.
Steelcase Leap Chair
designed by Steelcase Design Studio & IDEO
"I spent TWICE as much on other chairs trying to save money but in the end got a Leap and wished I did on day one a year ago when started shopping for a chair to complement my bad back. The quality of construction and ergonomic functions are stellar and worth the money over all the other "top" chairs I tried or purchased and are now in the basement hoping for glory."
Greg, Buford, GA - Smart Furniture customer
At A Glance:
The Leap Chair is all about making movement comfortable - and even essential. When your spine moves the back of the chair moves with it. When you want to change the position of your arms or legs or re-adjust your position in the seat, those corresponding parts move too. You can't get away from it, but you won't want to either.
What's To Like:
This is a great chair for a fidgeter - someone who can't help but feel restless in a standard office chair. The Leap Chair not only makes those people (by which we mean practically everyone) comfortable, it encourages them to move. You know, I'm okay, you're okay.
It also looks really cool (and thereby makes you look really cool when you sit in it).
The arms move and adjust; the seat moves and adjusts; everything moves and adjusts. This chair represents a real and exciting leap forward in ergonomic and human-centered chair design.
What's Not to Like:
The starting price on this chair is over $800, which is pretty steep. You can get a lot of great office chairs with some of the same features for a lot less dough. But that doesn't mean you should. This is a great chair, and the price tag shows that Steelcase knows it.
The Bottom Line:
If the Leap Chair were a pop song, it would be Outkast's "The Way You Move." The price tag isn't pretty, but the chair is, and the ergonomics of the back and seat are hard to beat. This is high quality for low dollar.

The Steelcase Leap Chair is also known by the following manufacturer item numbers: LEAPV2, 46216179, 46216179S, 46216179CS, 46216189, 46216189S, 46216189CS.

SMART PICKS
Is This Right for Me?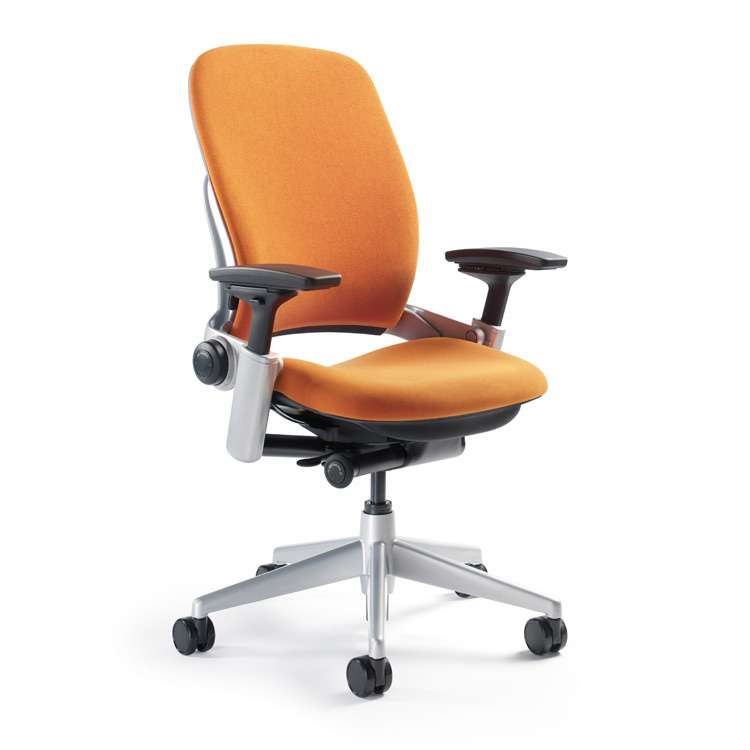 97.53%
Customer Satisfaction Rating
Rank: #03 in Top 10 Office Chairs
Customer Rating:
Recommend to a Friend? 95%
Return Rate: 3.4%
The ideal office chair makes work more efficient and comfortable. Let our Office Chair Buying Guide help you find the perfect one.
---
Leap Chair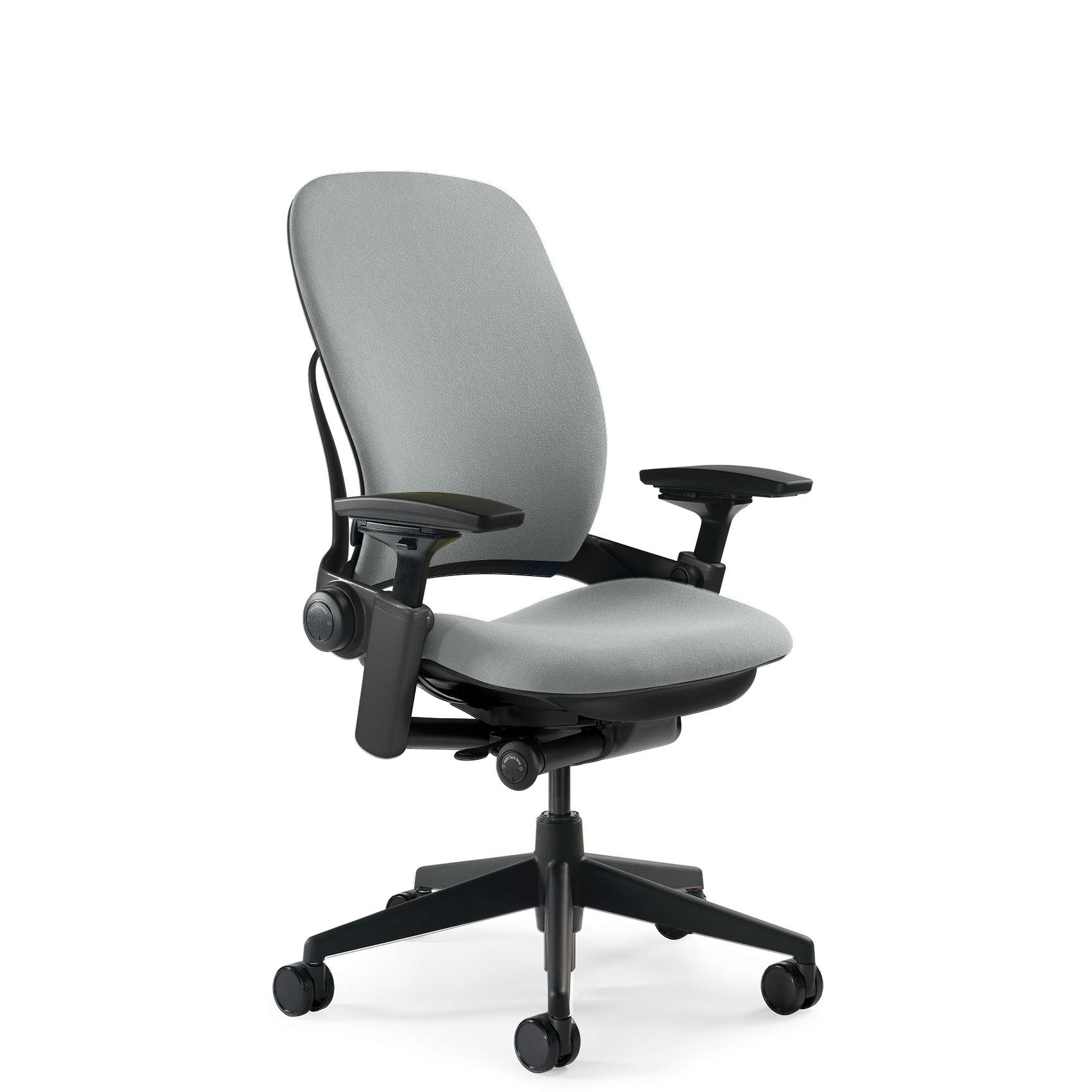 97.53%
Customer Satisfaction Rating
See all product information and details here