Mini Essence Glass Wall Shelf by Smart Furniture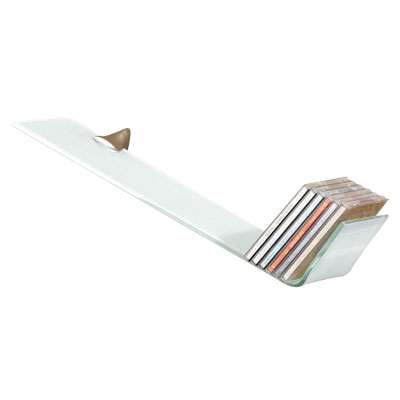 Mini Essence Glass Wall Shelf by Smart Furniture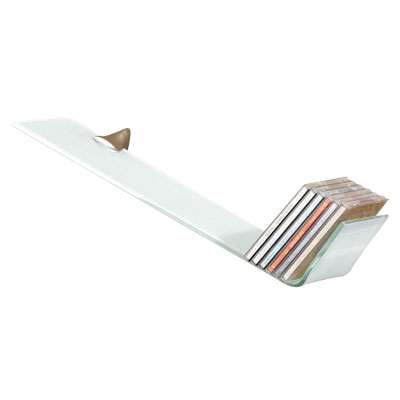 Mini Essence Glass Wall Shelf by Smart Furniture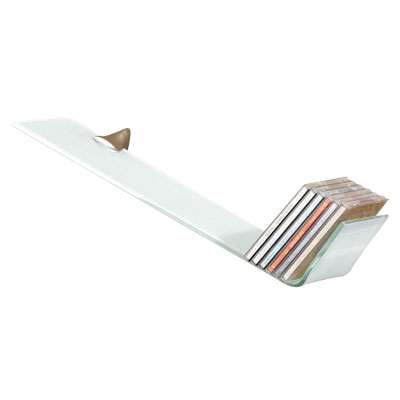 Mini Essence Glass Wall Shelf by Smart Furniture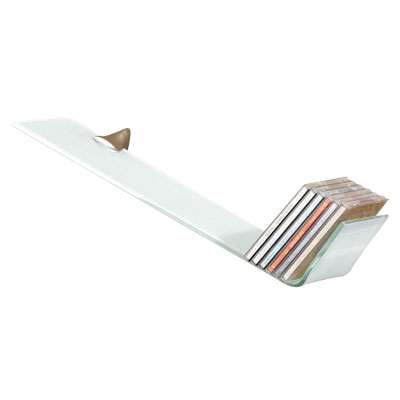 Mini Essence Glass Wall Shelf by Smart Furniture
Don't see a configuration you like? Customize your Mini Essence Glass Wall Shelf by Smart Furniture.
Mini Essence Glass Wall Shelf
There's nothing more reliable (and fun to play with) than gravity. This smaller version of the larger Essence Shelf forms a straight downward slope and vertical tab to support books, CDs, and DVDs without the need of bookends. Glass wall shelving is perfect in a den, office, or near an entertainment center (or your new flat screen tv!). Can be installed sloping to the right or left.
Two silver Beak brackets are included.
18" w x 6" d x 5/16" thick
Supports up to 15 lbs
See all product information and details here