Modu-licious 5 Dresser by Blu Dot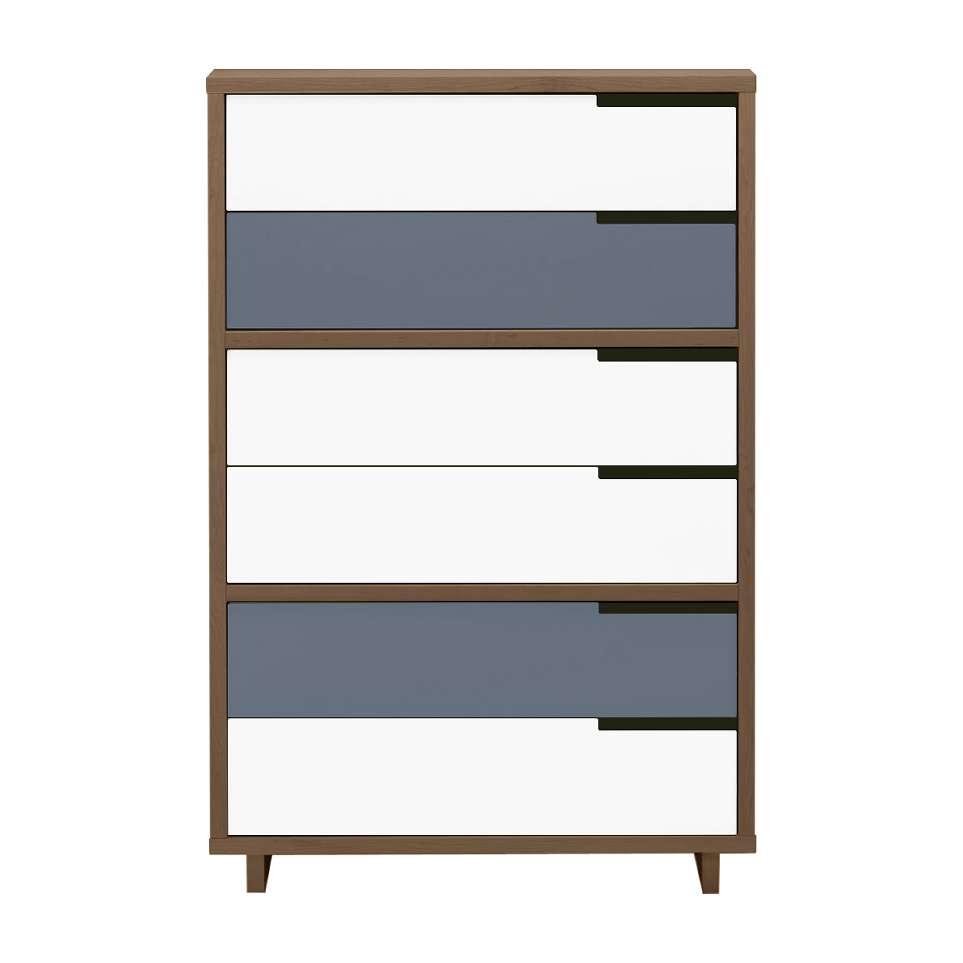 Modu-licious 5 Dresser by Blu Dot
MD50001-W-WH-GB-WH-WH-GB-WH
Frame Color
|
Walnut
Door 1 Color
|
White
Door 2 Color
|
Grey Blue
Door 3 Color
|
White
Door 4 Color
|
White
Door 5 Color
|
Grey Blue
Door 6 Color
|
White
Modu-licious 5 Dresser by Blu Dot
MD50001-W-WH-WH-IV-IV-SL-SL
Frame Color
|
Walnut
Door 1 Color
|
White
Door 2 Color
|
White
Door 3 Color
|
Ivory
Door 4 Color
|
Ivory
Door 5 Color
|
Slate
Door 6 Color
|
Slate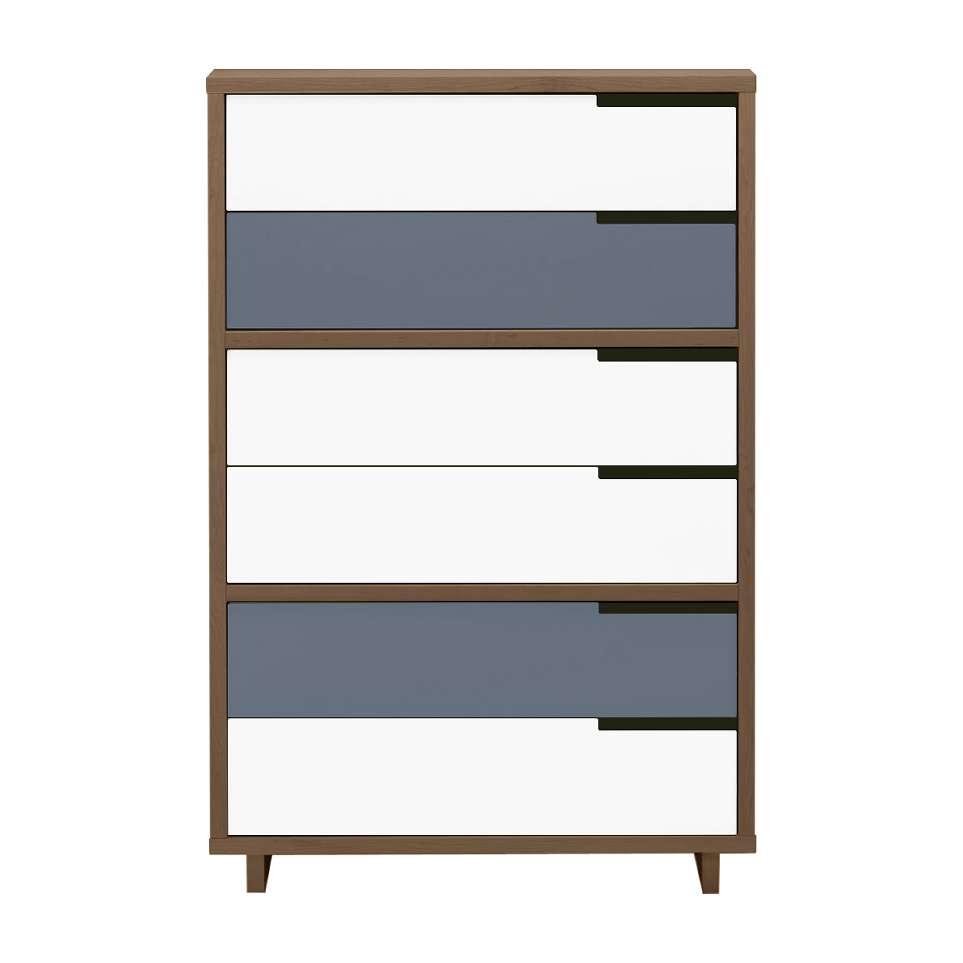 Modu-licious 5 Dresser by Blu Dot
MD50001-W-WH-GB-WH-WH-GB-WH
Frame Color
|
Walnut
Door 1 Color
|
White
Door 2 Color
|
Grey Blue
Door 3 Color
|
White
Door 4 Color
|
White
Door 5 Color
|
Grey Blue
Door 6 Color
|
White
Modu-licious 5 Dresser by Blu Dot
MD50001-W-WH-WH-IV-IV-SL-SL
Frame Color
|
Walnut
Door 1 Color
|
White
Door 2 Color
|
White
Door 3 Color
|
Ivory
Door 4 Color
|
Ivory
Door 5 Color
|
Slate
Door 6 Color
|
Slate
Don't see a configuration you like? Customize your Modu-licious 5 Dresser by Blu Dot.
Modu-licious #5 Dresser
by Blu Dot
At A Glance:
This 6-drawer dresser is a great compliment to your Modu-licious Bed and Nightstand, with mix-and-match drawer fronts. Color up your room, or give it a uniform color - it's up to you. Birch plywood with hardwood veneer.
What's To Like:
Color! You can get a lot of dressers; in fact, the marketplace is saturated with 'em. You can hardly turn around without bumping into someone who's got a dresser for you to look at. They're like squirrels. But this one, this one's special. The Modu-licious #5 dresser gives you the pleasure of making your very own patchwork of vibrant color for that spot in your bedroom.
What's Not to Like:
Well, if we're going to get picky here, it's possible that you could get a dresser you like just as much for a smaller price tag. However, it's really not bad, especially considering the fact that the Modu-licious #5's a perfect match for the rest of the Modu-licious collection.
The Bottom Line:
The Blu Dot Modu-licious #5 dresser is a perfect storage solution for smaller modern bedrooms, with a bunch of neat color options, a small footprint, and a minimalistic personality.
Features:
Overall dimensions: 49.75" h x 31.5" w x 18" d
Drawer height: 7"
Cabinet thickness: 1"
Six dovetailed birch ply drawers
Powder-coated steel drawer fronts
Graphite on Oak: stained oak veneer on birch ply
Maple: maple veneer on birch ply
Walnut: walnut veneer on birch ply
See all product information and details here