Motivate Adjustable Height Table by HON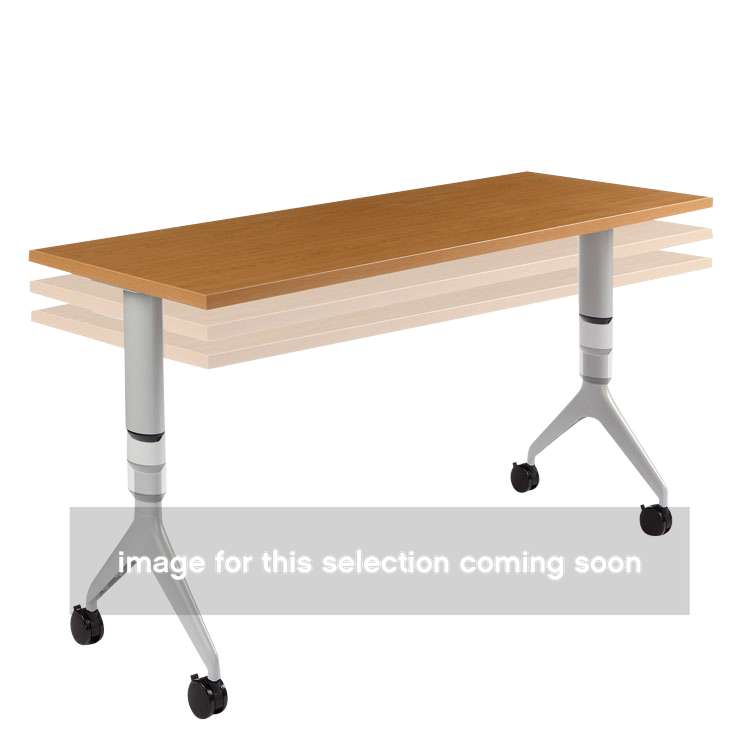 Motivate Adjustable Height Table by HON
Color
|
Bourbon Cherry
Depth
|
24 in. Deep
Width
|
36 in. wide
Base Color
|
Light Gray
Casters or Glides
|
Glides
Optional Grommets
|
None
Don't see a configuration you like? Customize your Motivate Adjustable Height Table by HON.
Motivate Adjustable Height Table
by HON
Do more with less with Hon's Motivate Tables. The Motivate can be almost any type of table you need, and shift roles with ease. Use individual tables as desks, then combine several to form a large conference table. Pull them apart and arrange as a group or team work space or place the Motivate Tables in rows to give yourself a space great for lectures or training.
These training tables are designed with the modern office in mind by being able to function in almost any role. This Adjustable Height Motivate Table is perfect for accommodating users of all sizes. With its tool free lift mechanism this Motivate Table can be easily adjusted from 27.5" high to 32.5" high and a variety of levels in between. The Adjustable Height Table also works great as a place for your notes when giving a presentation or as part of a conference table.
The Motivate Tables can be customized to your preference. The optional casters are great for tables that will be moved frequently while the modesty panel offers a touch of privacy. The Interlink IQ Electrical system lets you plug in one table then connect up to 8 tables to it, giving everyone at your meeting easy access to power, especially when you use the optional grommets or electrical port.
The Motivate Table is also available in a half-round version, a non-adjustable height version and a nesting version.

The Hon Motivate Adjustable Height Table features:
depth 18", 24", 30", and 36"
length 36", 42", 48", 54", 60", 66" or 72"
table top height range of 27.5"-32.5"
adjusts via ratchet style mechanism - no tools required!
your choice of locking, multi-surface casters or glides
optional grommets for easy cable management or a convenient power source

squared matching edge

60"W and 72"W tops with steel stretcher bars for reinforcement

The Motivate Series is fantastic for creating learning/training spaces. The furniture in the Motivate Collection is mobile, comfortable, and sleek, and the experts at HON did their best to make it conducive to learning. Check out the video below for an overview.
See all product information and details here