MR Side Chair by Knoll
Model
|
Armless
Color
|
Black - Cowhide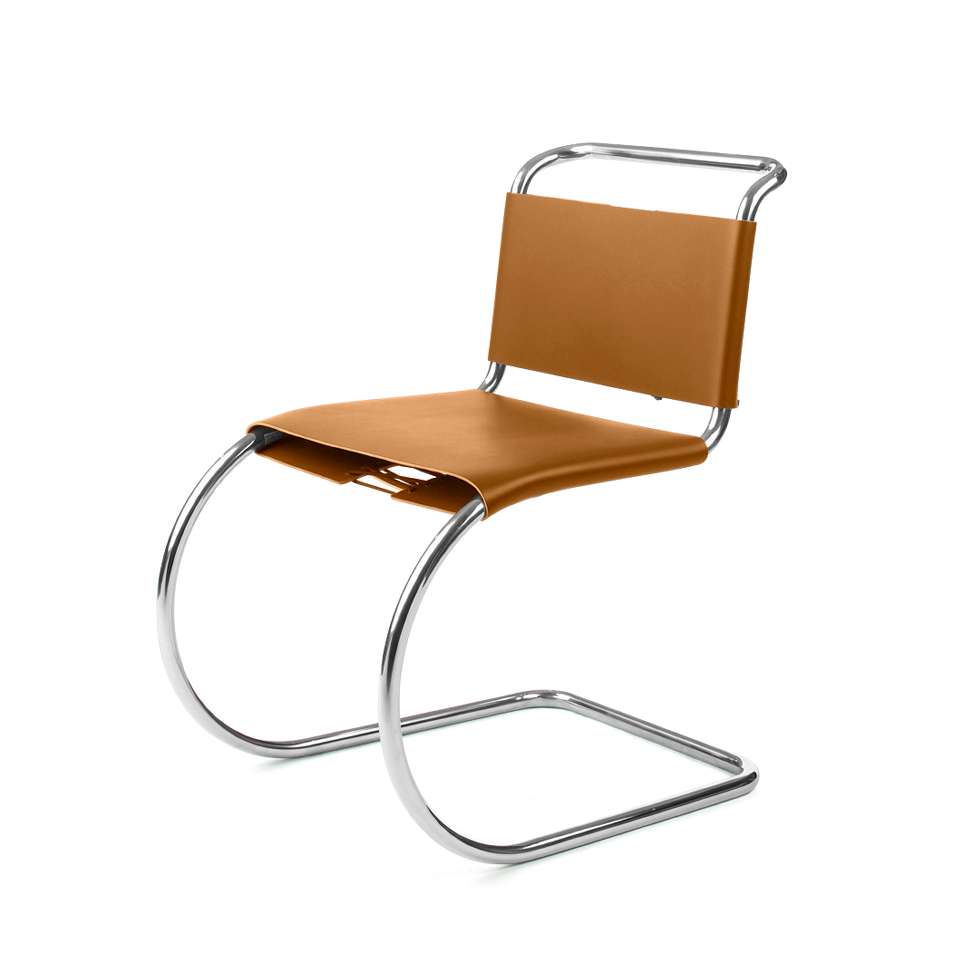 MR Side Chair by Knoll
Model
|
Armless
Color
|
Light Brown - Cowhide
MR Side Chair by Knoll
Model
|
Armless
Color
|
Black - Cowhide
Don't see a configuration you like? Customize your MR Side Chair by Knoll.
MR Side Chair by Knoll
designed by Mies van der Rohe
The MR Side Chair is an adjustment of the famed MR Chaise Lounge and MR Lounge Chair. Smaller is scale and with less material, the MR Side Chair retains the essential design of the other chairs in the series. Constructed of tubular chrome fashioned into a cantilevered support system, and featuring wide leather straps as the back and seat, the MR Side Chair shows it's DNA, the iconic Wassily Chair by fellow German Marcel Breuer.
See all product information and details here