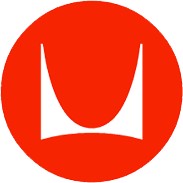 Shop Best Sellers
Browse through other customizations for the Nelson Swag Leg Desk by Herman Miller
Overview
Nelson Swag Leg Desk by Herman Miller
designed by George Nelson
At A Glance: This desk is part of the Nelson Swag Leg series - one of the most celebrated furniture suites in modern design history, and certainly one of George Nelson's greatest accomplishments for Herman Miller. Graceful, minimal, and a perfect marriage of the practical and the whimsical, this is a great desk to look at, and a great desk to work at as well.

What's To Like: The simplicity of classic style and modern design, and a beautiful, functional desk. All wrapped up in the form of a major work by a major designer.

What's Not to Like: There aren't a lot of high performance features on this desk, by design. For instance, no cubby holes or places for your keyboard. This desk is as straightforward as it gets.

The Bottom Line: A great desk, a great work of art, and a classic piece of modern design.
The Nelson swag leg group is a revival of a historic collection by George Nelson. Introduced in 1958, the group's evocative chairs, tables and desks have a look, scale and function that are right for today. These classic, sculpted designs can be used individually or together in the home or office. This space-efficient desk makes a good place in a home to pay bills or use a laptop, which fits nicely into one of the desk's colorful cubbyholes.
White laminate top surface, solid walnut side and back panels. 4 hardwood dividers (2 orange, 1 spa blue, 1 chartreuse) and 2 black-plastic pencil drawers. Chrome-finished steel tubing base construction with a solid walnut stretcher. Adjustable glides and grommet for cable management.
34.5" h x 39" w x 28.5" d
Work surface: 39" w x 18.875" d
See the entire Nelson Swag Leg collection.
The first piece of furniture Nelson turned his attention to was the desk. The desk wasn't the fixture in the home that it often is today; indeed, furniture like the kind Nelson was about to create would help define what the home office meant in post-war middle class America. But Nelson knew that one of the main subjects his series of furniture would tackle was the intersection of work and home life in American living rooms and home offices. He wanted his desk to reflect that tension, as well as ease it and create a workable "solution."
He wanted it to offer both storage for work materials and space for decoration and display. He wanted it to be sturdy, but movable and flexible. He wanted it to be beautiful enough for any room of any home, and useful enough for nearly any task or job. He wanted what he eventually designed; a desk for the ages, an original prototype, and a blueprint for many of the modern desks that would come after it.
And even today those attributes have lost none of their appeal for usefulness. One of the main reasons this furniture is being re-issued today is because Herman Miller designers and enthusiasts realized that the storage spaces in the desk were perfect for laptops, hard drives, MP3 docks, and dozens of other small-scale electronics that we use for work and home in the modern age. Of course the display space on the top back of the desk is still there for use as well; framed photographs, flowers and vases, art work and certificates of commendation; all those and more can fit comfortably right there on the top of the desk. Of course, it would also be a great resting spot for work-related books, or an Internet router.
One of the most amazing things about the desk is that it anticipated, way back in 1958, how the implements of American work would get smaller and more precise (to make allowances for those who needed more space, the Nelson Swag Leg Work Table was on the way). It isn't the only thing of historic import the desk predicted, but it was one of the most impressive. And it's not as if the Nelson swag Leg Desk was the latest in a long line of furniture with ideas that had been refined through experience and tons of re-drafting; no, this was the first in the series, the original idea, and even with nothing else yet created in the series, it worked, and has worked, for more than half a century.
The Herman Miller Nelson Swag Leg Desk is also known by the following manufacturer Item Numbers: NS5850.
About the Designer
George Nelson
When writing about the course of his remarkable 50-year career, George Nelson described a series of creative "zaps"--moments of out-of-the-blue inspiration "when the solitary individual finds he is connected with a reality he never dreamed of." It was these zaps that would lead to the creation of some of the most original furniture designs of the 20th century- including the Nelson Bench and the Swag Leg Collection.
An early zap came in the 1930s, when he was an architectural student in Rome. Before returning home, an idea struck him: He would travel Europe and interview leading modern architects, hoping to get the articles published in the U.S. He succeeded, and in the process introduced the U.S. design community to the European avant-garde. This set in motion a sequence of what he called "lucky" career breaks that were really the inevitable outcomes of his brilliance as a designer, teacher, and author.
Design Story
So the Nelson Swag Leg Desk really started it all. It was the first piece of the collection that Nelson designed, and the principles involved in the construction and execution of the product would carry over into all the other iterations of the series Nelson would make. The simple and elegant plane of the desk would be matched in the tables, and of course the swag legs would survive in each and every part of the series. But on a deeper level, beyond mere appearance, the desk set the tone for the series by being at once lovely and useful. This wasn't a desk that would sit in the corner of your house and slowly collect mail and detritus because it wasn't really functional. This was a desk you could really use. It had space along the back for storage and display, and plenty of plane along the front for doing serious work. It was smaller than the average desk of the time, and lightweight when compared to the solid wood behemoths of boardrooms and corner offices. This was a flexible and adaptable desk that could fit in almost any space and perform almost any task. And of course look great while doing whatever it is you wanted it to do. Lightweight desks, while not exactly a risk, were not overwhelming popular at the time. Only the work of new design companies like Herman Miller had been changing American attitudes about what the desk could be, what it could look like, and what if could mean for the home and office. Still, a light wood desk with thin, sculpted legs and white, smooth surfaces was not exactly a guaranteed sale in 1958. Handsome as it is and was, it was new and different. Light in both a physical and an aesthetic sense.
This was in real opposition to many of the furniture systems and desks of the time, which were meant to be heavy, ornate, and rich. The Nelson Swag Leg Desk, on the other hand, was handy and light and even playful. The light colors and smooth surfaces were as pleasing to the eye now as they were when they were first released to the general public. It was furniture way ahead of its time, and that's one reason it remains to steadily popular today; it was built for the future. Indeed, many buyers are surprised that the Nelson Swag Leg Desk has been around for half a century; by the looks of it, you could think it rolled off the assembly line the day before. This too was intentional; it had been George Nelson's habit for many years to create things that were newer, better, more easily used and available; it was he, after all, who contributed the plans for the first urban pedestrian mall, and he whose democratic idea of home furnishings and home organization led to the unmistakable voice of the modern Herman Miller company. And all that is just one way of saying the things he made were to advance the present generation, serve the next, and inspire all the rest.
Freshness and a sense of play are integral to much of the Herman Miller stable of furniture, especially the furniture that came out while the Eames Office was in top form. George Nelson was the man who brought Charles and Ray Eames into the Herman Miller fold, and he learned a lot from them (as did every other furniture designer who has worked since the 1950s). In fact, parts of the Nelson Swag Leg Collection are homages to the work of Charles and Ray. The light and playful feel of the series certainly owes the furniture of Charles and Ray a real debt; until they began to work in the industrial design industry, that sense of fun was far from the norm. Sculpting was another work method that the Eames ushered along. Their bent, curvy furniture was an inspiration for designers like Nelson who wanted to create more rounded, tapered and graceful pieces of furniture. The Nelson Swag Leg Desk is only one great example of how the two great designers (if Charles and Ray can be counted as one) benefited from crossing streams in the Herman Miller hallways and catalogues (and in each others homes; they were very good friends).
In the end, the desk was a nearly perfect representation of all the dreams and plans Nelson had for the series. It was useful, it was gorgeous, it was timeless and daring. It was fun and lightweight, but capable of serious business. It was the Nelson Swag Leg Desk, and it has lasted for over half a century as a hallmark of the Herman Miller collections. It speaks to quality, class, timelessness, beauty, and every other positive buzzword associated with the ravishing furniture being made in America at the time. It was also just the beginning; there were many more pieces in the series that were yet to come.
With his swag leg group, George Nelson didn't try to design an innovation; the innovation resulted from his criteria for the design. He began with the legs, insisting that they be made of metal, machine formed, and prefinished. He also wanted them to be easy for the consumer to assemble, so the desk and tables could ship knocked down to save on costs.
Swagging--using pressure to taper and curve a metal tube--proved the best way to produce the legs, which are 16-gauge steel and have adjustable glides. Nelson added solid walnut stretchers that bolt to the legs for a stable, durable base common to the desk and tables.
About the Manufacturer
Herman Miller is an industry leader in the integration of cutting edge technology to furniture and other household items to make everyday life more comfortable, convenient, and stylish. Herman Miller stands out at the forefront of such fields as ergonomic technologies, environmentally friendly manufacturing processes, and customizable furniture items.
In addition to producing some of the most outstanding office furniture in the world, Herman Miller has also taken on the responsibility of manufacturing some of the most celebrated furniture designs by some of the world's most famous designs. These "modern classics" include works by Charles and Ray Eames, George Nelson, and Isamu Noguchi. Herman Miller celebrates these famous mid-century designers' works through its extraordinarily precise manufacturing techniques and industry-leading green production processes.
Herman Miller is a global company with operations, sales offices, dealers, and licensees in more than 40 countries in North America, Asia/Pacific, Europe, Middle East, Africa, and Latin America, serving customers virtually anywhere in the world. Herman Miller is headquartered in Zeeland, Michigan, while manufacturing facilities are located in the U.S., China, Italy, and the United Kingdom.
Materials & Measurements
Materials:
White laminate top surface, solid walnut side and back panels, 4 hardwood dividers, and 2 black-plastic pencil drawers. The base is chrome-finished steel tubing with a solid walnut stretcher and adjustable glides. The desk also has a grommet for cablemanagement.

Dimensions:
Overall: 34.5" h x 39" w x 28" d
Main surface depth: 18.9"
Raised surface depth: 9.6"
Efficient Surfaces
Right-sized desks. It's like they were made to fit today's compact electronics; colorful cubbyholes at the back keep materials organized and at hand; one slot fits a laptop computer.
Attractive finishes. Tops can be white laminate or walnut veneer with a walnut veneer edge band that coordinates with the solid walnut stretcher.
Shipping & Delivery
Inside Delivery:
Free
If you don't like carrying furniture, this is a great option. The shipper will schedule an appointment with you prior to delivery and bring the furniture into your home for you. This service does not include unpackaging or assembly.

Typical transit time is 4-7 business days. Some larger and specialty items may take a bit longer.
Shipper will arrange a four hour window for delivery at least 24 hours in advance.
Your driver or delivery team will bring the furniture inside your home and into your room of choice (Up to two flights of stairs).
Delivery folks will not unpack or assemble your furniture.
You must inspect the purchase at the time of delivery and sign for any damages.
We'll be sure to assist with any damage that may occur. Please call Smart Furniture right away if any issues arise.
If you're ordering multiple items from the same manufacturer, we might be able to bundle your shipping upgrade costs! Give us a call and we'll make sure you're getting the best shipping price possible!
Any questions? Chat or call! We're happy to help!
Assembly Instructions
Warranty
The Nelson Swag Leg Desk comes with a 5-year manufacturer's warranty.

Do you have specific questions about what's covered under Herman Miller's warranty for this product? Give our sales team a call at 8‌88-467-6278 to get your questions answered.

Did you purchase a piece of Herman Miller furniture that's not working as expected? Send an email to customerservice@smartfurniture.com or contact our customer service department at 8‌88-762-7841, and we'll take care of you. We usually ask for a photo or video of the warranty issue that you're experiencing, so if you want to expedite the warranty claim process, you can e-mail us with those attachments, and we'll jump on filing the claim for you right away
Shop With Confidence

Check out our 45-Day Return Policy!
We've ensured your personal data and sensitive information is always private and protected.