Netta Sectional Sofa by Modloft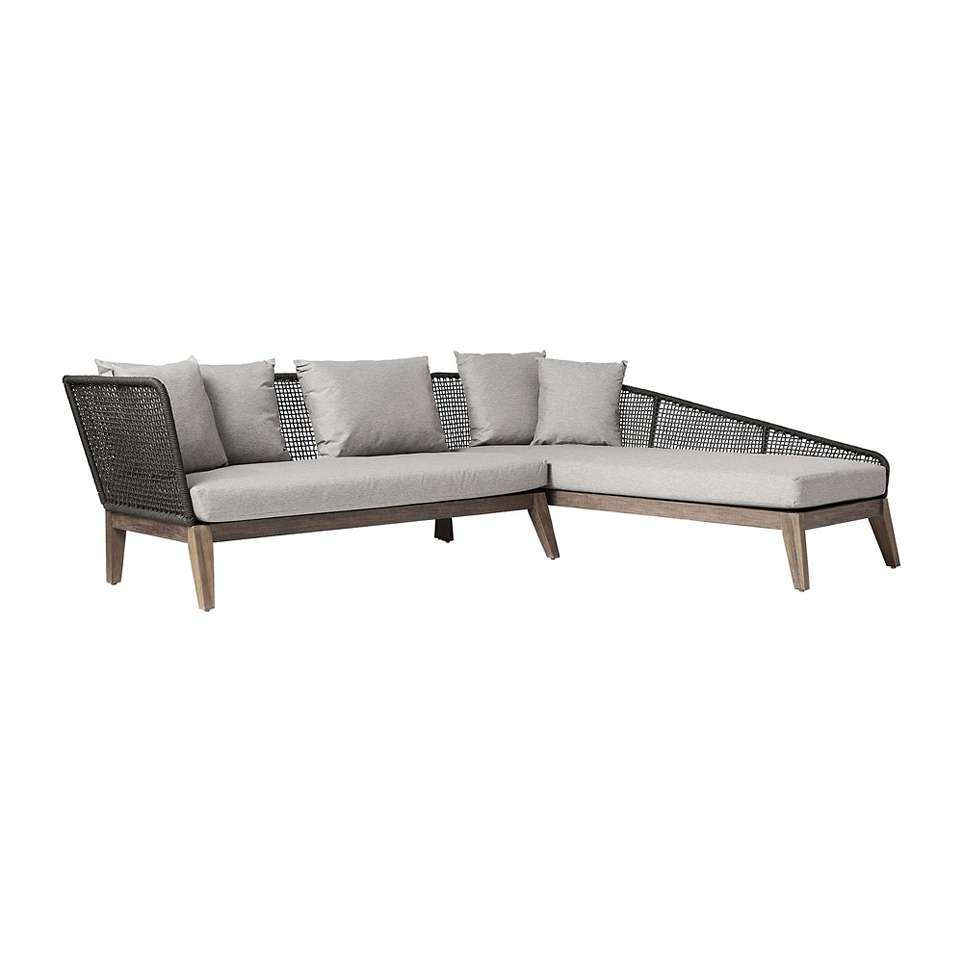 Netta Sectional Sofa by Modloft
Configuration
|
Right Facing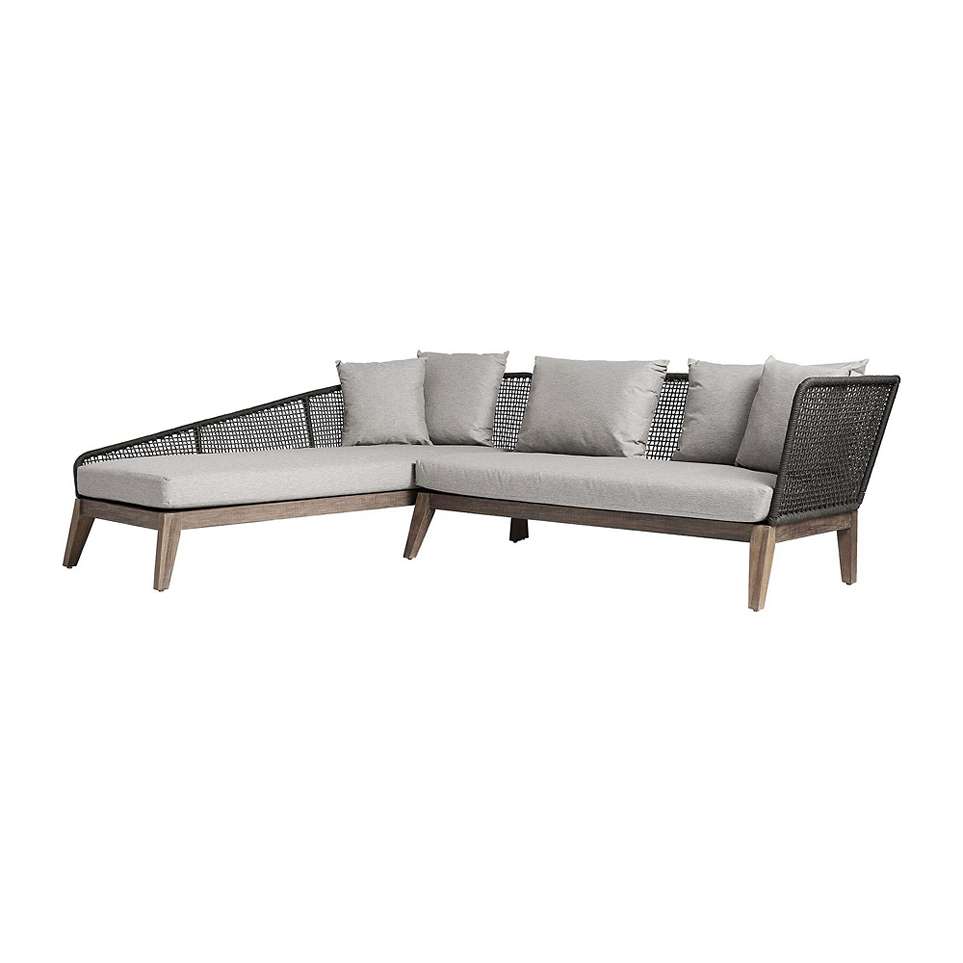 Netta Sectional Sofa by Modloft
Configuration
|
Left Facing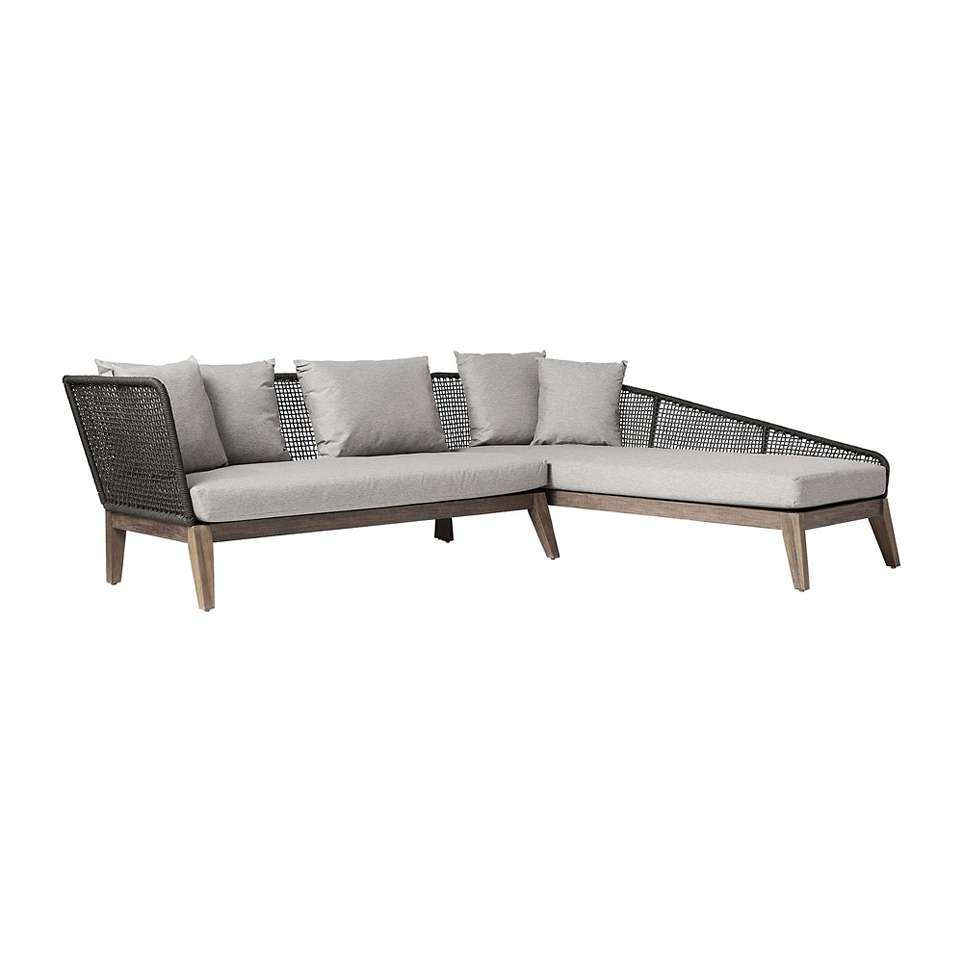 Netta Sectional Sofa by Modloft
Configuration
|
Right Facing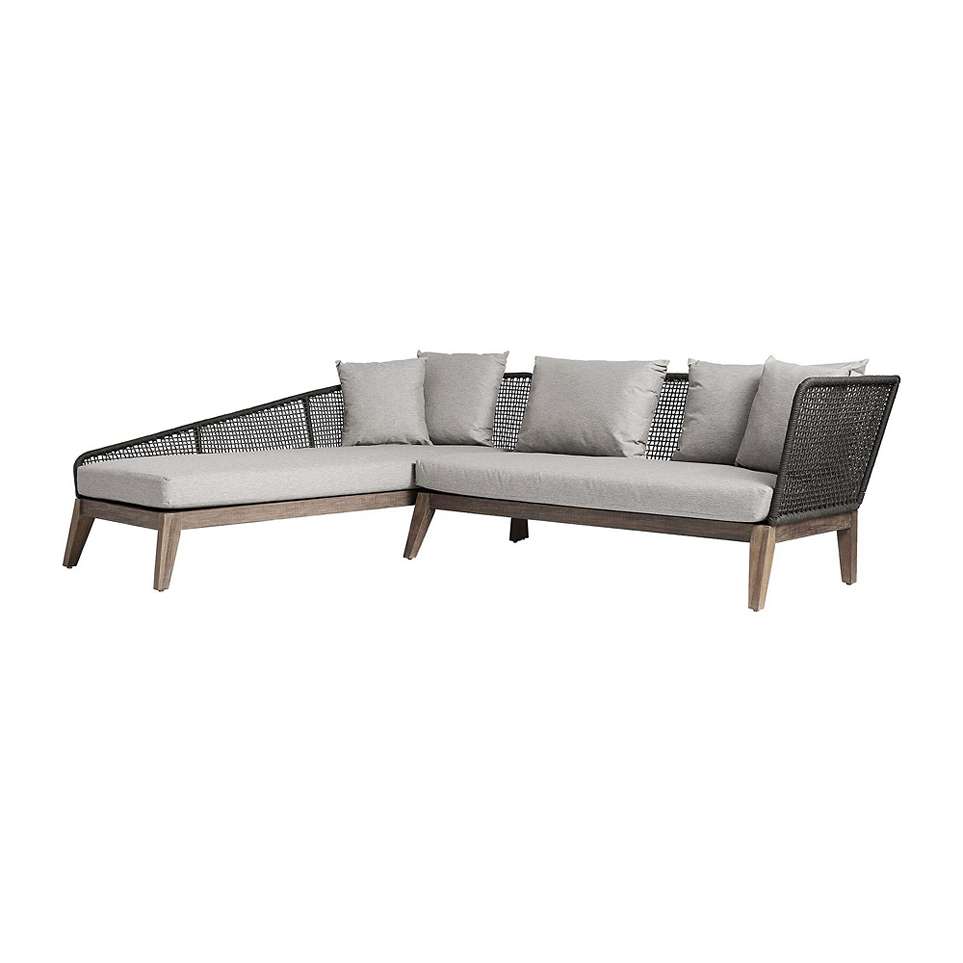 Netta Sectional Sofa by Modloft
Configuration
|
Left Facing
Don't see a configuration you like? Customize your Netta Sectional Sofa by Modloft.
Netta Sectional Sofa by Modloft
Elevate your outdoor lounging with the Netta Sectional Sofa with Chaise. With a low profile frame built from solid Eucalyptus, the Netta is naturally moisture repellent. The plush cushions, upholstered in brushed latte performance fabric, are treated to be exceptionally resistant to the harshest elements. Both the back and armrests are wrapped in resilient regatta rope with a distinct crosshatch patterning. The chaise's long arm slopes downwards towards the end, imbuing the overall aesthetic with a modern, elegant feel.
Features:
Resilient, crosshatched rope cording wraps the arms, back, and sloping chaise
A solid eucalyptus frame naturally repels moisture and weathers the elements
Performance fabric resistant to fading and degradation from sunlight
See all product information and details here