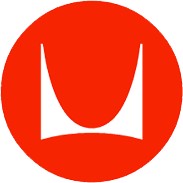 Shop Best Sellers
Browse through other customizations for the Noguchi Table by Herman Miller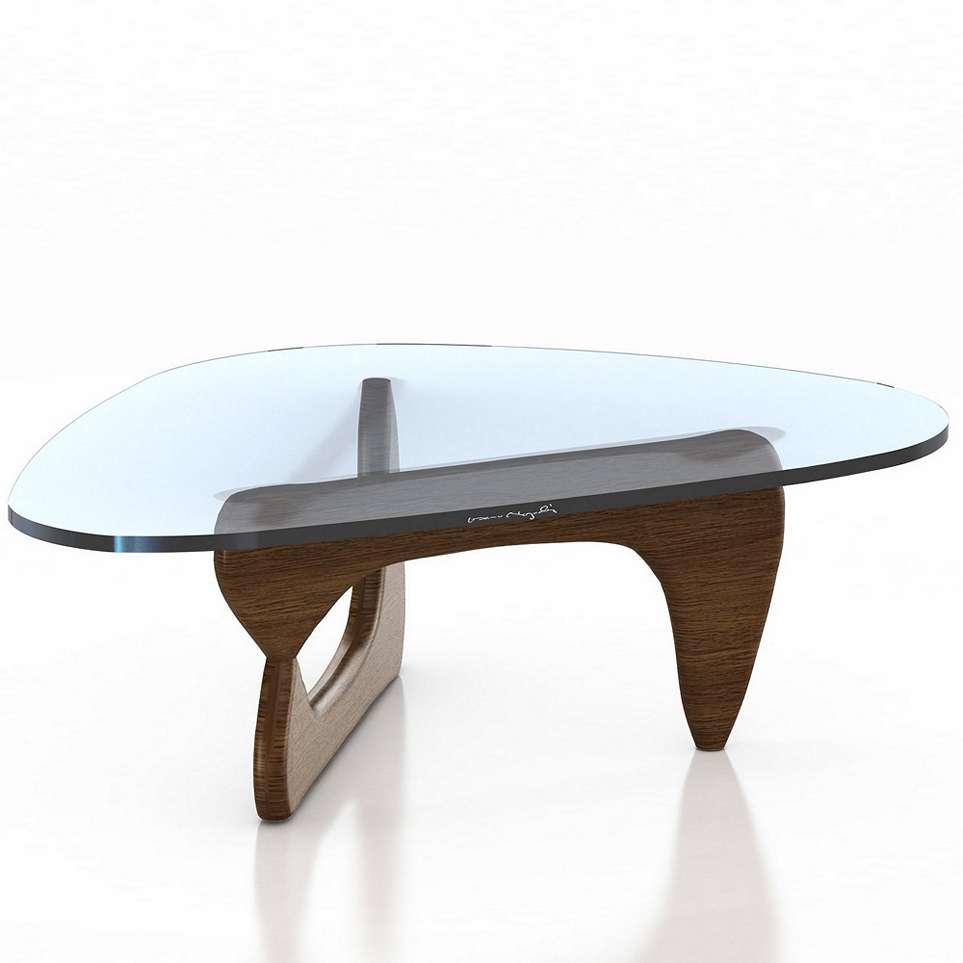 Noguchi Table by Herman Miller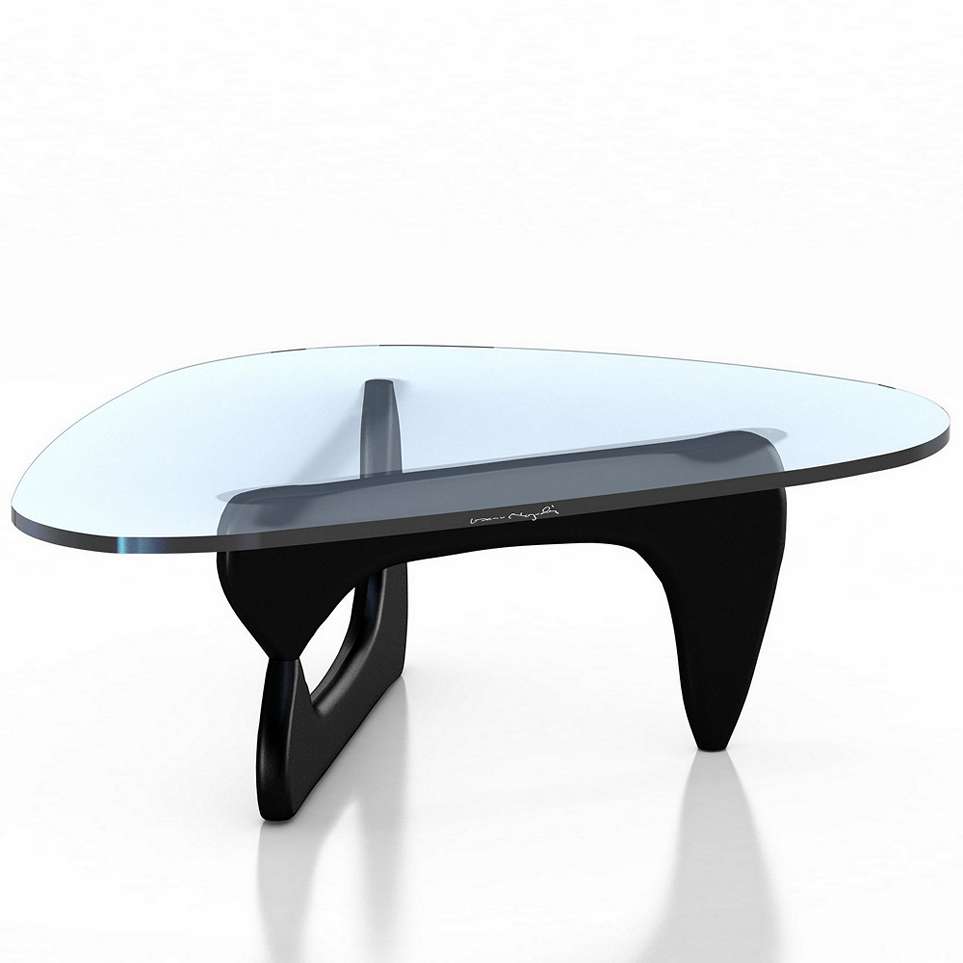 Noguchi Table by Herman Miller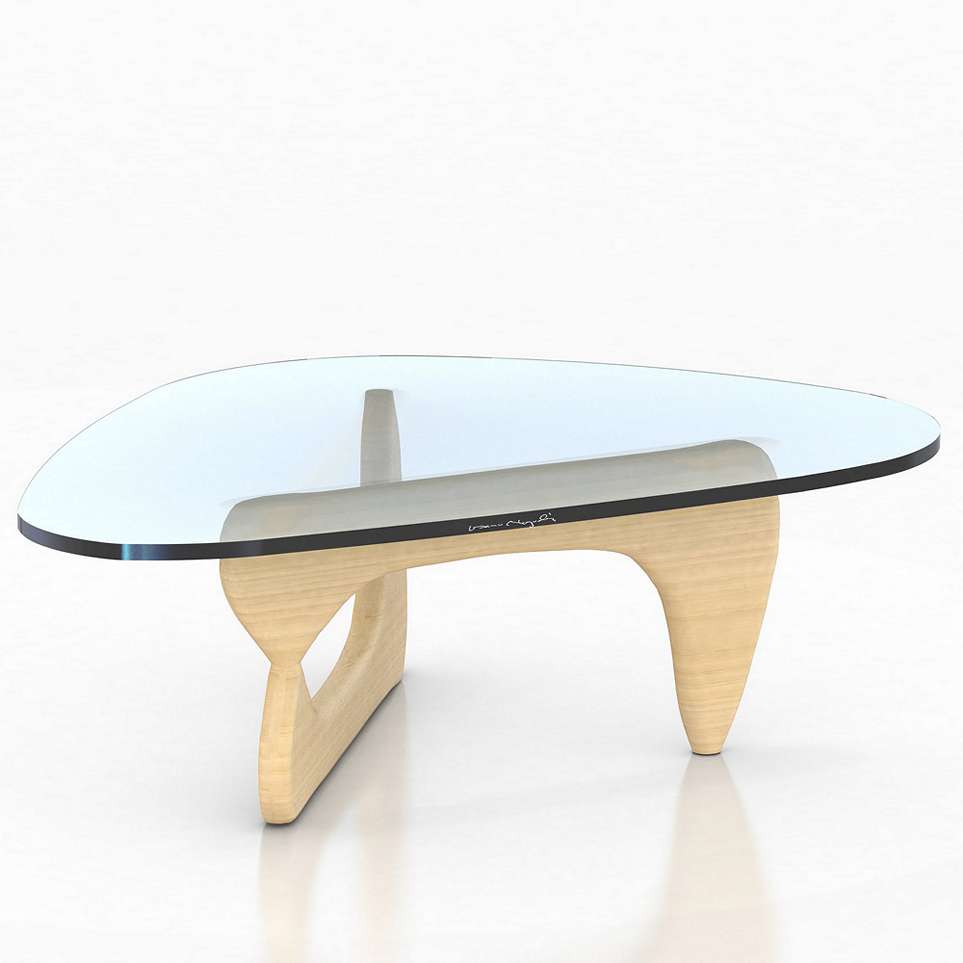 Noguchi Table by Herman Miller
Noguchi Table by Herman Miller
Overview
Herman Miller Noguchi Table
designed by Isamu Noguchi
At A Glance:
The Noguchi Table is an iconic low table, and a legitimate piece of American sculpture. A three legged table with but two legs, it's an exercise in subversive design. The elegant wooden "canoes" that form the legs are mirror images underneath a literal mirror image, and the overall effect is powerful and expressive. It's also great for holding coffee cups and newspapers!
What's to Like:
Aside from the thrill of owning a legitimately famous art object and solving the problem of your current inadequate low table, this is a truly beautiful piece. It's classic without being outdated, and that's one of the highest compliments in the art and furniture world.

What's Not to Like:
To ensure the authenticity of each product, Herman Miller etches the signature of Isamu Noguchi on the side of each table. For many that's a plus, ensuring legitimacy, but for others it can compromise in a very small way the original look of the table. Glass can also be a difficult surface to keep free of smudges.

Bottom Line:
No low table is more beautiful or better positioned as sculpture. It's historic and well-regarded, and now you can put your feet on it.
The Noguchi Table in a white ash finish is now available for the first time. Perfect for light interiors, the white ash undergoes a special process that arrests the wood in a "freshly cut" state. This same hue is available for the Eames Lounge Chair, also a new introduction by Herman Miller.
Sculptor Isamu Noguchi took wood and glass and blended them together to make this graceful, organic piece of furniture. The Noguchi table's balance of sculptural form and durable function has made it an understated and beautiful element in homes and offices since its introduction in 1948.
The Noguchi Table has been part of the interior and industrial design world for more than 60 years. It was first introduced by Herman Miller in 1947, and it has maintained a sterling reputation, as well as high sales volumes, ever since. It's beautiful, classic, durable, perfectly balanced (literally, according to Herman Miller) and the very embodiment of elegance in a low table.
So whichever way you look at the table, from above or from below, there will be a reflective design, a kind of hall-of-mirrors that produces calm rather than a loss of perspective. Even with floors that don't show the reflection, the second canoe still glides along the smooth surface of the wood, carpet, tile or slab. The design is respectful of natural forms and of the environment, two traits that Japanese architecture and art are known for.
We have haiku-esque simplicity and richness of design on the one hand, and somewhat American forms (canoe, lake) on the other. It's a marriage of two cultures in one piece, produced by a man who was himself a product of an American-Japanese union. It's the natural ideals of Frank Lloyd Wright (himself inspired by the Japanese) and the modern reliance on new forms married into a single beautiful package.
It isn't just sculptural beauty and organic poignancy that keeps this table at the top of the interior design food chain. It's also very well made and perfectly balanced. It happens also to be extremely easy to put together and take apart.
To begin with, there are only three parts in every Noguchi Table. There are the two legs (or canoes), and then the wide rounded-triangle glass top, three quarters of an inch thick. The glass top of the table is free floating. The legs fit together with a single pin. Just like that, you have a three legged table with only two legs - a perfectly balanced and perfectly proportioned piece of living room furniture that improves the space, will stand up to tests of strength and durability, and an ingenious, simple conversation piece and design achievement. Noguchi was inspired to make this table when a rival, the man who stole one of his early designs, told him that "anyone can make a three legged table." Perhaps so, but only one of the greatest furniture designers in the 20th century could have made a piece as bold, lovely, and functional as the Noguchi Table.
There are few tables in the world of interior and industrial design with the staying power of the Noguchi Table, but advances in taste, style, and aesthetic possibility have never dislodged the table from the popular mind, or popular wish lists.
The Noguchi Table is, ironically, not quite what its creator expected it to be. According to Herman Miller, it was Noguchi's belief that design should disappear into the environment, that it should merge into its surroundings. While the table is certainly calm and organic, it's impossible for a design as stunningly well-executed as it is to disappear into anything, much less into the same mold as what surrounds it. No, this table stands out like any great piece of sculpture does - even if it is against its own even-tempered will.
Where does it fit in the home?
The Noguchi Table can fit into almost any room of your home. Though designed for the living room and great room, its organic structure and highly durable materials make it a natural fit for covered porches and outdoor spaces as well. It works perfectly, of course, as a coffee table, in any room of the home in which such a table is needed. In bedrooms it can serve not as a nightstand but as a display area or a side table; in foyers, great rooms, and family rooms it has a place as a common surface, for play, reflection, and admiration.
Perhaps the only room in which the Noguchi Table wouldn't feel at home is the kitchen; it's not quite high enough for a traditional American dining room table. However, it can fulfill the food-surface role admirably after the meal when you and your guests are all seated easily in the living room.
How do I know it's authentic?
Because the Noguchi Table is so popular, there have been a number of knock-offs and flat out intellectual thefts. There are dozens of tables out there professing to be Noguchi's, or merely posing as them, hoping no one asks. But there is only one original, and it's made by Herman Miller. How do you tell?
When the tables are made at Herman Miller manufacturing facilities, they are stamped in two places with unmistakable seals of approval. Along the longest side of the three quarter inch thick pane of glass, you can see the signature of Isamu Noguchi, secured for Herman Miller through the offices and urgings of the Noguchi Foundation. All genuine Noguchi tables made after January 20, 2003 have this signature.
Also in place since January 20, 2003, there is another marker that proves the authenticity of the table. On the underside of the base, there is a medallion. Underneath that medallion, you will find another signature, again that of the creator, Isamu Noguchi.
The Noguchi Foundation and Herman Miller take very seriously our responsibility to make sure this table is always authentic, and also to make sure it's easy to spot a fake. These marks are a great way of doing that.
Each Noguchi Table is etched with a seal of authenticity
Dimensions: 15.75" h x 50" w x 36" d
The Herman Miller Noguchi Table is also known by the following manufacturer Item Numbers: IN50OU, IN50E3, IN50CX.
Customer Photos
Design Story
For all those reasons and more, the Noguchi Table has become a major entry in the canon of modern interior design (you can read more about the Noguchi Table's design story), as opposed to being merely very popular with consumers. Magazines, critics, museums, and other designers have admired it for years, and its list of feature articles, critical appreciations, and museum showings speak for themselves in that regard. The ingenious nature of the design and the curvilinear, graceful sweep of its lines combine to form a functional package with limitless aesthetic appeal. And that appeal extends across generations, tastes, continents, and the work of other great designers.
The table was designed by Isamu Noguchi, who was a Japanese-American sculptor and designer. He left medical school to follow his passion for art and sculpture, and within only a few months he had found widespread success. It's no wonder; his art and his furniture are expert blends of peerless craftsmanship and intelligent, succinct design. In his career he designed radios, the first modern baby monitor, furniture, sculpture, and the sets for theater companies as respected and diverse as the New York Ballet. Briefly imprisoned in a Japanese internment camp during World War II, Noguchi overcame prejudice and a famous instance of intellectual theft (a rival designer stole his ideas for a table that became a big seller) to triumph as an American giant in the fields of interior and industrial design.
Design
It's rare for a sculptural creation (and Isamu Noguchi always considered his furniture just another aspect of sculpture, his first passion ... a famous quote of his was that "Everything is sculpture") to contain as much placid beauty and calm as the Noguchi Table does. It's even more rare that that calm surface is as dramatic and against the grain as the Noguchi Table is. The table is a lovely paradox, a piece of subversive engineering with the smooth edges and assured construction of a much more traditional, staid piece of coffee table furniture. One word that's thrown around quite a bit when discussing the Noguchi Table is "organic." It's a fitting word, and in more ways than one. The design of the table is simple, and relies on simple materials (in fact the very first model was designed using scavenged glass and wood). It's elegant and seems to grow from natural forms. But perhaps the most striking organic part of the design is that, when looked at in one way, it's literally sculpture; literally a depiction of a scene from nature. So what scene? What does the Noguchi Table look like?
The table resembles, most strongly, a lake. It's an organic piece of design in many ways, but not least of which is its close resemblance to nature itself. The scene is that of boats floating on a glass-smooth lake, and its double image. Noguchi arranges the materials and that shapes in such a way that the lake interpretation is almost unavoidable. Each separate piece bears a clear physical resemblance to a real-life counterpart, and they add up to a scene that would have its place in the sketchbook of any impressionist.
The smooth, clear, clean surface of the table is like the calm surface of a lake. That much is obvious. But this table goes deeper. The thickness of the glass creates a reflection against the right kind of flooring material; creating in effect a second lake, a mirror image. This effect is compounded by the support structures that make the piece of glass a table. Each part of the leg structure, which is only two pieces, strongly resembles a canoe, or a boat of some kind. And true to form, they are inverted; one is a reflection of the other. So now we have two lakes, and two canoes; the effect is really complete when we notice the "canoes" are oriented so that each glides atop its own corresponding lake.
Resources
I already have a Noguchi Table. How do I know when it was made?
In 1980, the Noguchi Table was produced for stockholders in the company at a special price of $389. Approximately 480 were sold to stockholders. In 1965, the plate glass tops decreased in thickness from 7/8" to 3/4". In 1965, the overall height increased from 15" to 15 3/4". These are the only dimension changes to the Noguchi table. These two changes will help you determine if the table is vintage 1965 or earlier.
Base Finishes
In 1947, you could get a cherry wood base offered for one year only. Also, you could get a Birch Base from 1947-1955. Natural Walnut and Ebonized Walnut were also available. Walnut and Ebony are still offered today. The wood for the walnut base is walnut, the natural cherry is cherry and the black is poplar with a black stain. The dowel connecting the two parts of the base has always been metal.
Noguchi also designed a dinette table, a chess table, a marble top table, a three legged stool, a sofa, and a sofa bench. These pieces were available for only a short time in the years 1949-1951.
About the Designer
Isamu Noguchi
Japanese-American designer, Isamu Noguchi, left medical school at Columbia University to attend sculpture classes at the Leonardo da Vinci Art School. Within three months, Noguchi had his first exhibition and was elected into the National Sculpture Society. Noguchi not only worked in sculpture, but he designed sets and costumes for the New York City Ballet and the Martha Graham company. His work can be seen throughout the United States and Japan. Toward the end of his life, Noguchi ensured his collection would be available for public viewing at the Noguchi Museum in Long Island, New York.
"Everything is sculpture," said Isamu Noguchi. "Any material, any idea without hindrance born into space, I consider scuplture."
Noguchi believed the scupltor's task was to shape space, to give it order and meaning, and that art should "disappear" or be as one with its surroundings.
Unwilling and unable to be pigeonholed, Noguchi created sculptures that could be as abstract as Henri Moore's or as realistic as Leonardo's. He used any medium he could get his hands on: stone, metal, wood, clay, bone, paper, or a mixture of any or all--carving, casting, cutting, pounding, chiseling, or dynamiting away as each form took shape.
"To limit yourself to a particular style may make you an expert of that particular viewpoint or school, but I do not wish to belong to any school," he said. "I am always learning, always discovering."
His relationship with Herman Miller came about when one of his designs was used to illustrate an article written by George Nelson called "How to Make a Table." It became his famous "coffee table," and it's as appealing today as it was then. The Noguchi Coffee Table continues to grace living rooms and offices with its sculpted appearance.
About the Manufacturer
Herman Miller is an industry leader in the integration of cutting edge technology to furniture and other household items to make everyday life more comfortable, convenient, and stylish. Herman Miller stands out at the forefront of such fields as ergonomic technologies, environmentally friendly manufacturing processes, and customizable furniture items.
In addition to producing some of the most outstanding office furniture in the world, Herman Miller has also taken on the responsibility of manufacturing some of the most celebrated furniture designs by some of the world's most famous designs. These "modern classics" include works by Charles and Ray Eames, George Nelson, and Isamu Noguchi. Herman Miller celebrates these famous mid-century designers' works through its extraordinarily precise manufacturing techniques and industry-leading green production processes.
Herman Miller is a global company with operations, sales offices, dealers, and licensees in more than 40 countries in North America, Asia/Pacific, Europe, Middle East, Africa, and Latin America, serving customers virtually anywhere in the world. Herman Miller is headquartered in Zeeland, Michigan, while manufacturing facilities are located in the U.S., China, Italy, and the United Kingdom.
Materials & Measurements
Materials:
3/4-inch thick glass top. Interlocking solid wood legs.

Dimensions:
Overall: 15.75" h x 50" w x 36" d
Functional Sculpture
A freeform, 3/4-inch plate-glass top rests on two curved, solid wood legs that interlock to form a tripod for self-stabilizing support.
When a piece of furniture is so distinctive and desired, copycats come out of the woodwork. To assure authenticity, the signature of Isamu Noguchi discreetly appears on the edge of the top and on a medallion on the underside of the base; under the medallion, his initials are stamped into the base.
Shipping & Delivery
Options are good. Here are your 2 shipping options:
Inside Delivery:
Free
If you don't like carrying furniture, this is a great option. The shipper will schedule an appointment with you prior to delivery and bring the furniture into your home for you. This service does not include unpackaging or assembly.

Typical transit time is 4-7 business days. Some larger and specialty items may take a bit longer.
Shipper will arrange a four hour window for delivery at least 24 hours in advance.
Your driver or delivery team will bring the furniture inside your home and into your room of choice (Up to two flights of stairs).
Delivery folks will not unpack or assemble your furniture.
You must inspect the purchase at the time of delivery and sign for any damages.
We'll be sure to assist with any damage that may occur. Please call Smart Furniture right away if any issues arise.
If you're ordering multiple items from the same manufacturer, we might be able to bundle your shipping upgrade costs! Give us a call and we'll make sure you're getting the best shipping price possible!
Any questions? Chat or call! We're happy to help!
White Glove Delivery:
$79.00 per item
If you want your furniture delivered and ready to go, this is the option for you. The shipper will schedule a delivery window with you at least 24 hours in advance. They'll bring the furniture into your home, place it in your room of choice, and assemble any pieces that need to be put together. It's the true white glove treatment!
Typical transit time is 4-7 business days. Some larger and specialty items may take a bit longer.
Shipper will arrange a four hour window for delivery at least 24 hours in advance.
Your driver or delivery team will bring the furniture inside your home and into your room of choice (up to two flights of stairs).
Delivery folks will unpack your furniture, assemble any pieces needing to be put together, and they'll discard all of the boxes and packaging materials.
We'll be sure to assist with any damage that may occur. Please call Smart Furniture right away if any issues arise.
If you're ordering multiple items from the same manufacturer, we might be able to bundle your shipping upgrade costs! Give us a call and we'll make sure you're getting the best shipping price possible!
Any questions? Chat or call! We're happy to help!
For more information and shipping comparisons, click here.
Packaging:
Type: 1 Sturdy Box
Box dimensions: 57" x 43" x 11.5"
Packaged weight: 196 lbs
Assembly required: Assembly required, no tools but lifting top onto base (2 people needed)
Assembly Instructions
Warranty
Herman Miller Classics like the Noguchi Table come with a 5-year manufacturer's warranty.

Do you have specific questions about what's covered under Herman Miller's warranty for this product? Give our sales team a call at 8‌88-467-6278 to get your questions answered.

Did you purchase a piece of Herman Miller furniture that's not working as expected? Send an email to customerservice@smartfurniture.com or contact our customer service department at 8‌88-762-7841, and we'll take care of you. We usually ask for a photo or video of the warranty issue that you're experiencing, so if you want to expedite the warranty claim process, you can e-mail us with those attachments, and we'll jump on filing the claim for you right away
Shop With Confidence

Check out our 45-Day Return Policy!
We've ensured your personal data and sensitive information is always private and protected.