Noguchi Table by Herman Miller
Noguchi Table by Herman Miller
Color
|
White Oak
+$100.00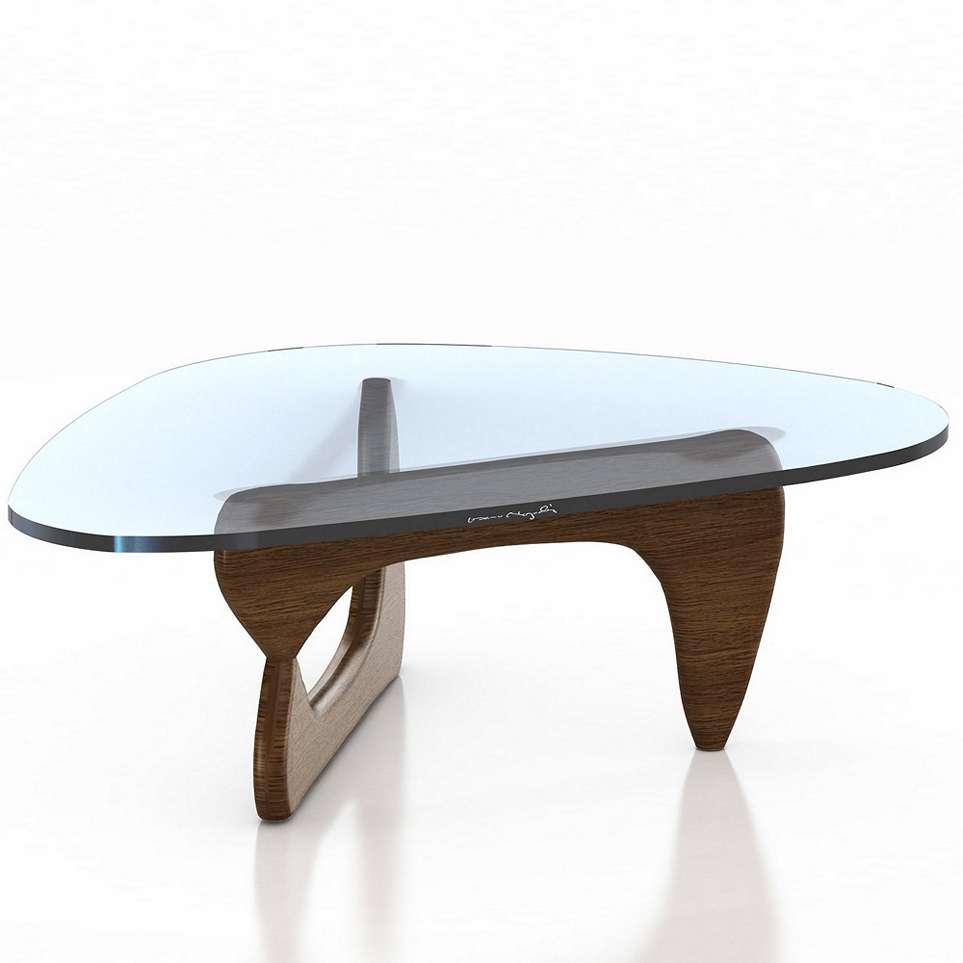 Noguchi Table by Herman Miller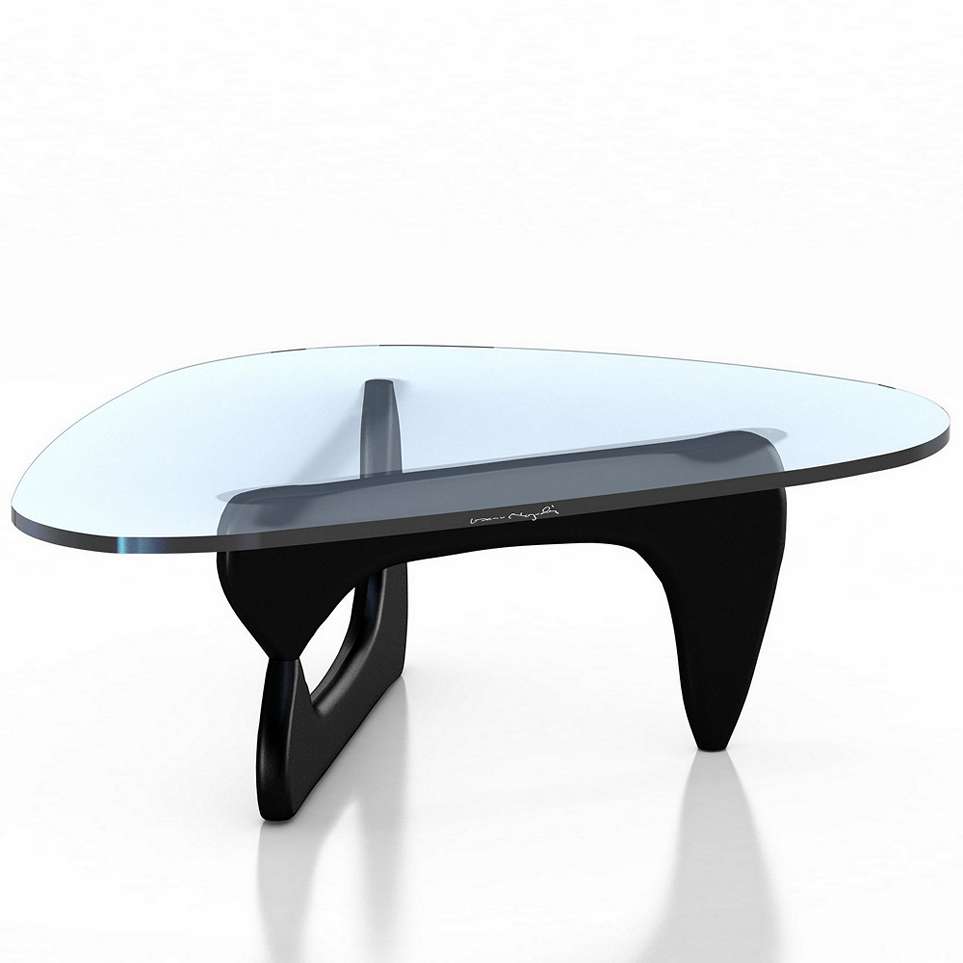 Noguchi Table by Herman Miller
Don't see a configuration you like? Customize your Noguchi Table by Herman Miller.
Herman Miller Noguchi Table
designed by Isamu Noguchi
At A Glance:
The Noguchi Table is an iconic low table, and a legitimate piece of American sculpture. A three legged table with but two legs, it's an exercise in subversive design. The elegant wooden "canoes" that form the legs are mirror images underneath a literal mirror image, and the overall effect is powerful and expressive. It's also great for holding coffee cups and newspapers!
What's to Like:
Aside from the thrill of owning a legitimately famous art object and solving the problem of your current inadequate low table, this is a truly beautiful piece. It's classic without being outdated, and that's one of the highest compliments in the art and furniture world.

What's Not to Like:
To ensure the authenticity of each product, Herman Miller etches the signature of Isamu Noguchi on the side of each table. For many that's a plus, ensuring legitimacy, but for others it can compromise in a very small way the original look of the table. Glass can also be a difficult surface to keep free of smudges.

Bottom Line:
No low table is more beautiful or better positioned as sculpture. It's historic and well-regarded, and now you can put your feet on it.
The Noguchi Table in a white ash finish is now available for the first time. Perfect for light interiors, the white ash undergoes a special process that arrests the wood in a "freshly cut" state. This same hue is available for the Eames Lounge Chair, also a new introduction by Herman Miller.
Sculptor Isamu Noguchi took wood and glass and blended them together to make this graceful, organic piece of furniture. The Noguchi table's balance of sculptural form and durable function has made it an understated and beautiful element in homes and offices since its introduction in 1948.
The Noguchi Table has been part of the interior and industrial design world for more than 60 years. It was first introduced by Herman Miller in 1947, and it has maintained a sterling reputation, as well as high sales volumes, ever since. It's beautiful, classic, durable, perfectly balanced (literally, according to Herman Miller) and the very embodiment of elegance in a low table.
So whichever way you look at the table, from above or from below, there will be a reflective design, a kind of hall-of-mirrors that produces calm rather than a loss of perspective. Even with floors that don't show the reflection, the second canoe still glides along the smooth surface of the wood, carpet, tile or slab. The design is respectful of natural forms and of the environment, two traits that Japanese architecture and art are known for.
We have haiku-esque simplicity and richness of design on the one hand, and somewhat American forms (canoe, lake) on the other. It's a marriage of two cultures in one piece, produced by a man who was himself a product of an American-Japanese union. It's the natural ideals of Frank Lloyd Wright (himself inspired by the Japanese) and the modern reliance on new forms married into a single beautiful package.
It isn't just sculptural beauty and organic poignancy that keeps this table at the top of the interior design food chain. It's also very well made and perfectly balanced. It happens also to be extremely easy to put together and take apart.
To begin with, there are only three parts in every Noguchi Table. There are the two legs (or canoes), and then the wide rounded-triangle glass top, three quarters of an inch thick. The glass top of the table is free floating. The legs fit together with a single pin. Just like that, you have a three legged table with only two legs - a perfectly balanced and perfectly proportioned piece of living room furniture that improves the space, will stand up to tests of strength and durability, and an ingenious, simple conversation piece and design achievement. Noguchi was inspired to make this table when a rival, the man who stole one of his early designs, told him that "anyone can make a three legged table." Perhaps so, but only one of the greatest furniture designers in the 20th century could have made a piece as bold, lovely, and functional as the Noguchi Table.
There are few tables in the world of interior and industrial design with the staying power of the Noguchi Table, but advances in taste, style, and aesthetic possibility have never dislodged the table from the popular mind, or popular wish lists.
The Noguchi Table is, ironically, not quite what its creator expected it to be. According to Herman Miller, it was Noguchi's belief that design should disappear into the environment, that it should merge into its surroundings. While the table is certainly calm and organic, it's impossible for a design as stunningly well-executed as it is to disappear into anything, much less into the same mold as what surrounds it. No, this table stands out like any great piece of sculpture does - even if it is against its own even-tempered will.
Where does it fit in the home?
The Noguchi Table can fit into almost any room of your home. Though designed for the living room and great room, its organic structure and highly durable materials make it a natural fit for covered porches and outdoor spaces as well. It works perfectly, of course, as a coffee table, in any room of the home in which such a table is needed. In bedrooms it can serve not as a nightstand but as a display area or a side table; in foyers, great rooms, and family rooms it has a place as a common surface, for play, reflection, and admiration.
Perhaps the only room in which the Noguchi Table wouldn't feel at home is the kitchen; it's not quite high enough for a traditional American dining room table. However, it can fulfill the food-surface role admirably after the meal when you and your guests are all seated easily in the living room.
How do I know it's authentic?
Because the Noguchi Table is so popular, there have been a number of knock-offs and flat out intellectual thefts. There are dozens of tables out there professing to be Noguchi's, or merely posing as them, hoping no one asks. But there is only one original, and it's made by Herman Miller. How do you tell?
When the tables are made at Herman Miller manufacturing facilities, they are stamped in two places with unmistakable seals of approval. Along the longest side of the three quarter inch thick pane of glass, you can see the signature of Isamu Noguchi, secured for Herman Miller through the offices and urgings of the Noguchi Foundation. All genuine Noguchi tables made after January 20, 2003 have this signature.
Also in place since January 20, 2003, there is another marker that proves the authenticity of the table. On the underside of the base, there is a medallion. Underneath that medallion, you will find another signature, again that of the creator, Isamu Noguchi.
The Noguchi Foundation and Herman Miller take very seriously our responsibility to make sure this table is always authentic, and also to make sure it's easy to spot a fake. These marks are a great way of doing that.
Each Noguchi Table is etched with a seal of authenticity
Dimensions: 15.75" h x 50" w x 36" d
The Herman Miller Noguchi Table is also known by the following manufacturer Item Numbers: IN50OU, IN50E3, IN50CX.
See all product information and details here