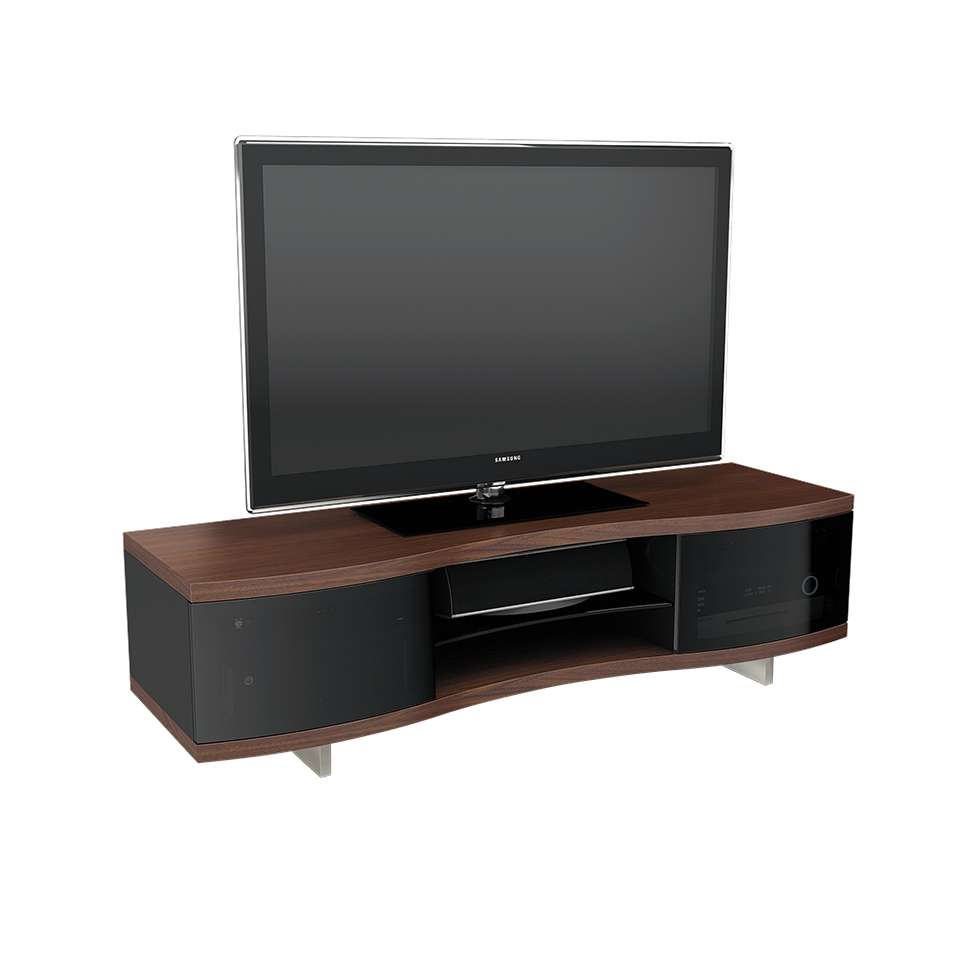 Ola TV Stand 8137 by BDI
8137-CHOCOLATE STAINED WALNUT
Color
|
Chocolate Stained Walnut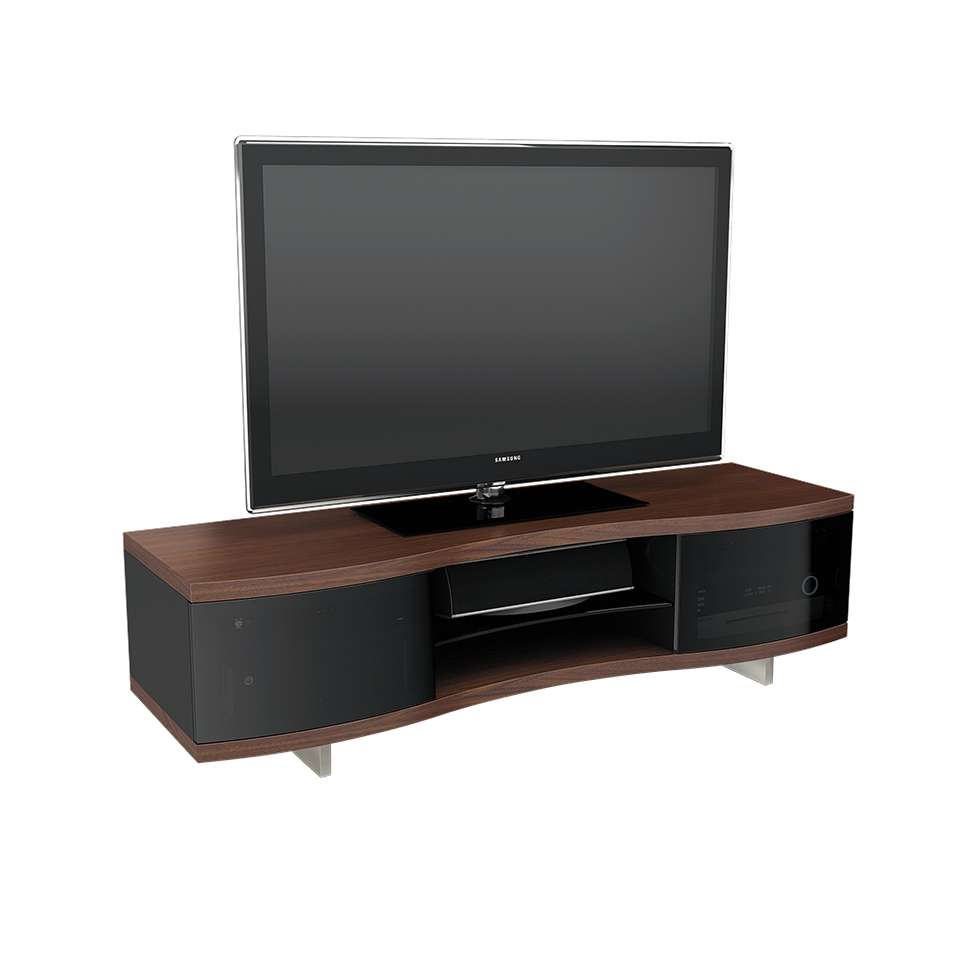 Ola TV Stand 8137 by BDI
8137-CHOCOLATE STAINED WALNUT
Color
|
Chocolate Stained Walnut
Don't see a configuration you like? Customize your Ola TV Stand 8137 by BDI.
Ola TV Stand 8137 by BDI
designed by Louis Lara
At A Glance:
The gently curved profile of the Ola cabinet makes for dramatic home theater. The cabinet features substantial top and bottom panels and curved glass doors that appear to wrap around the sides of the cabinet. The open center compartment has an adjustable shelf for use with a speaker, media or additional components. Features include grey tinted glass doors that are IR-remote compatible, hidden wheels for ease of movement, and flow-through ventilation to keep components cool.
The Ola TV Stand's top shelf holds up to 150 lbs, and the interior shelves provide more than enough strength for your components, unless you plan on stacking gold bricks inside. If you do, please take a picture so we can all enjoy the sight of massive amounts of gold in a TV stand.
Recommended TV size: up to an 73" flat panel TV.
What's To Like:
This TV stand is low, sized for larger TVs and wider spaces at 69" wide, and features enough space inside for all your components. It's got IR-friendly glass so you'll never need to open the doors to change channels or skip scenes on a DVD. Plus, it just looks dang cool!
What's Not to Like:
While the Ola Entertainment Center does many things well, it's an expensive solution. We think it's worth the money, with its superb functionality and awesome looks - but it's still pricey.
The Bottom Line:
The Nora TV Stand is a slick, multi-functional media cabinet that is well-suited for anyone with a large space (especially if you want the space to look really good) who wants to conceal components without losing use of the remote control.
TV Mount Option
This BDI entertainment center accommodates the optional Arena TV Mount. With simple hardware, the Arena TV Mount securely fastens your flatscreen TV to your entertainment center. Arena is the perfect alternative to wall mounting your television and features a swiveling mounting bracket.

Recommended for 40"-60" flatscreen televisions.

Also

available individually

.
The BDI Ola TV Stand is also known by the following manufacturer Item Number: 8137.
See all product information and details here