Oval Everywhere Table by Herman Miller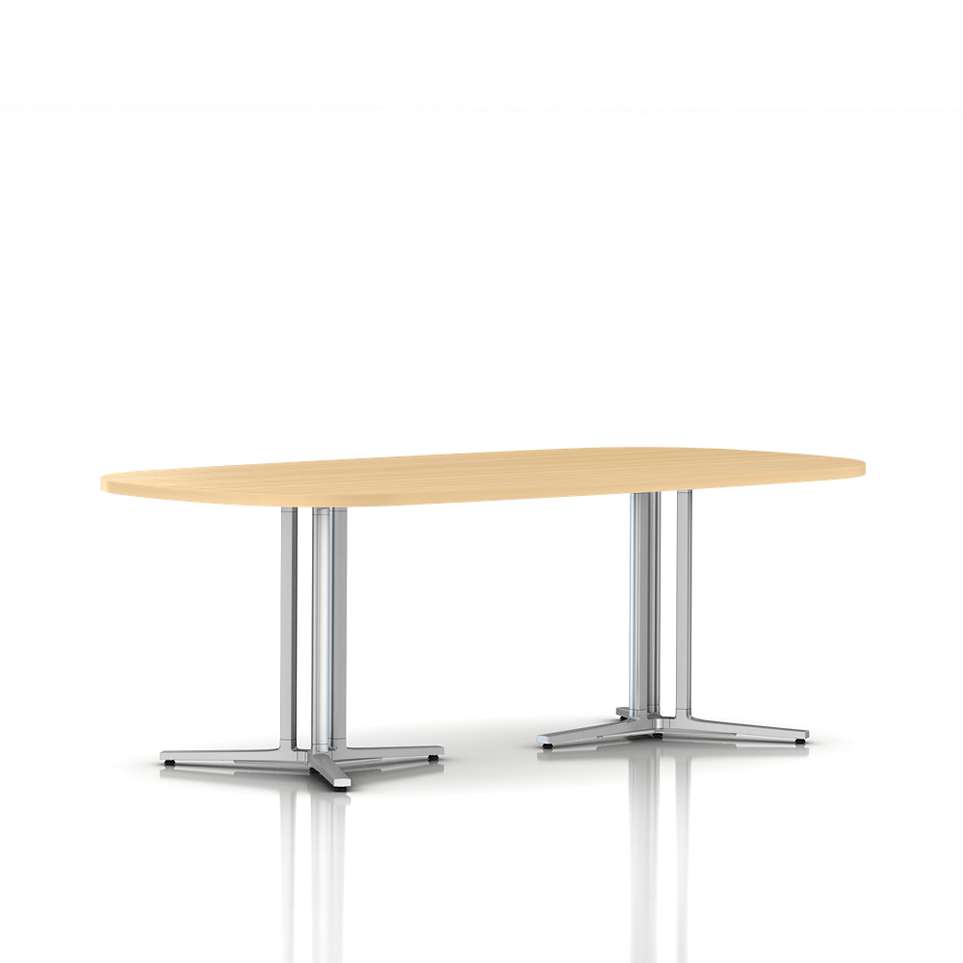 Oval Everywhere Table by Herman Miller
HMDT1DS4284LEHMMS57Y1425FA06
Color
|
Natural Maple
Base Finish
|
Metallic Silver
Dimensions
|
42in Wide x 84in Long
+$42.50
Base
|
Double 3-Column Base
+$340.00
Grommet
|
5-Port Outlet Logic Power Access Grommet Mount with 6 Foot Cord
+$323.00
Don't see a configuration you like? Customize your Oval Everywhere Table by Herman Miller.
Oval Everywhere Table
by Herman Miller
Versatile design, crisp lines and a sturdy base, Everywhere Tables are redefining office furniture with their ability to go, well, everywhere you need them to. This oval table works great as a conference table or group work space, and with its expansive surface area there's plenty of room for all. As a testament to the table's versatility, this oval table also works great as a dining table; whether you're a small office saving on space and cash or a homeowner that loves the Everywhere Table's crisp lines and sleek designs, this oval table from Herman Miller is a great spot for a meal.

The Oval Everywhere Table features:
72"W x 36"D x 28.5"H or 84"W x 42"D x 28.5"H
laminate or wood veneer top
large surface area
adjustable glides for stability on uneven surface
post leg base or double 3-column base (42" version only)
fine lines, crisp looks
See all product information and details here