Platner Dining Table by Knoll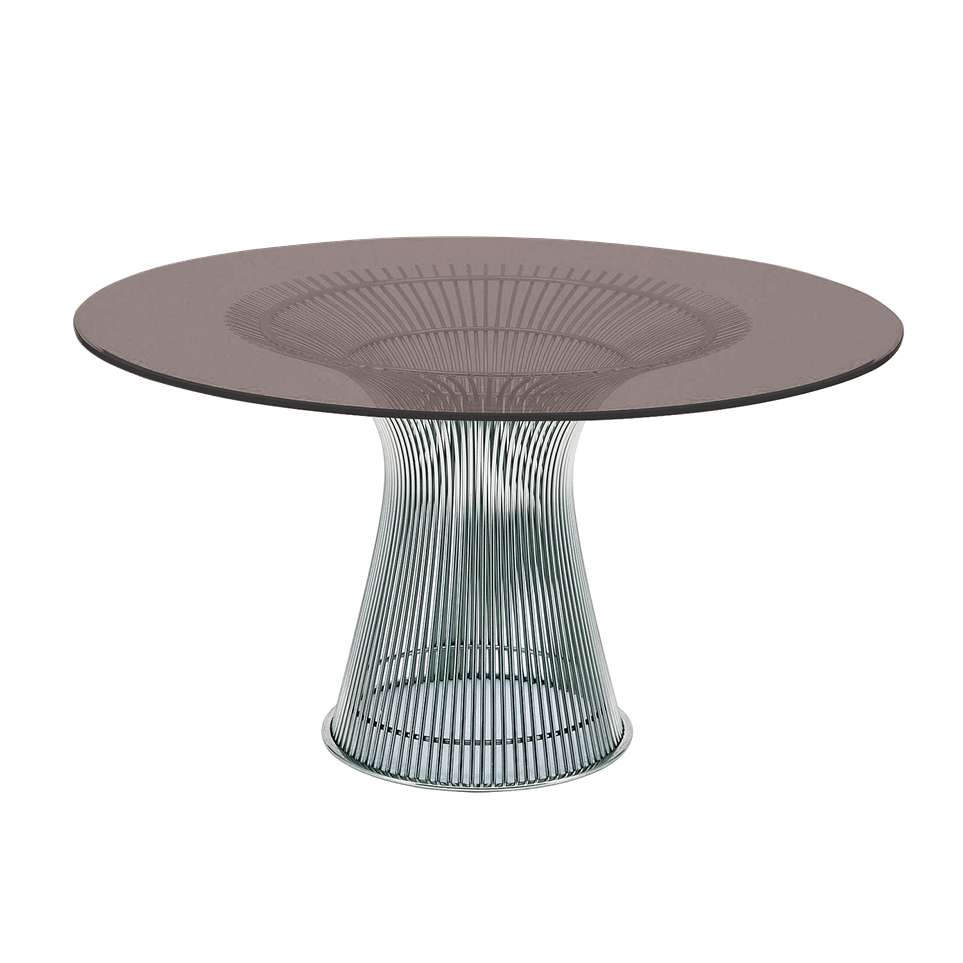 Platner Dining Table by Knoll
Surface Color
|
Bronze Glass
+$173.40
Base Finish
|
Polished Nickel
Platner Dining Table by Knoll
Surface Color
|
Arabescato Satin Marble
+$2711.50
Base Finish
|
Polished Nickel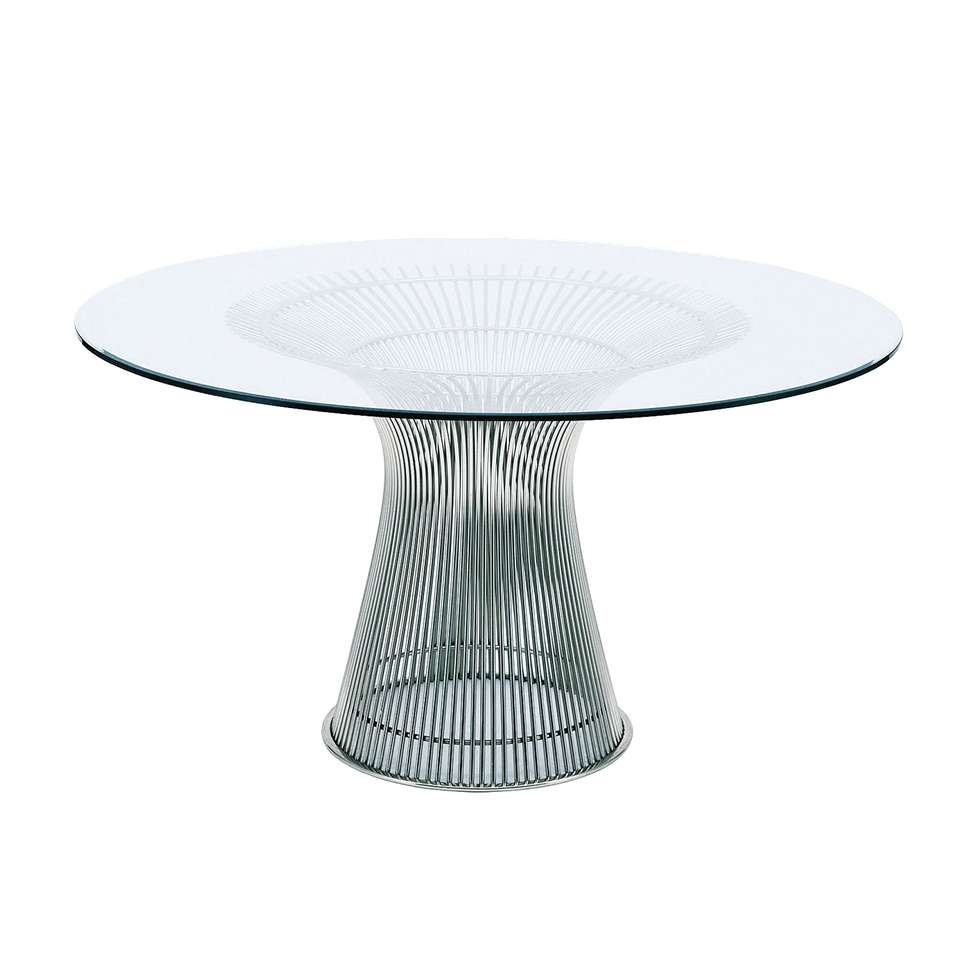 Platner Dining Table by Knoll
Surface Color
|
Clear Glass
Base Finish
|
Polished Nickel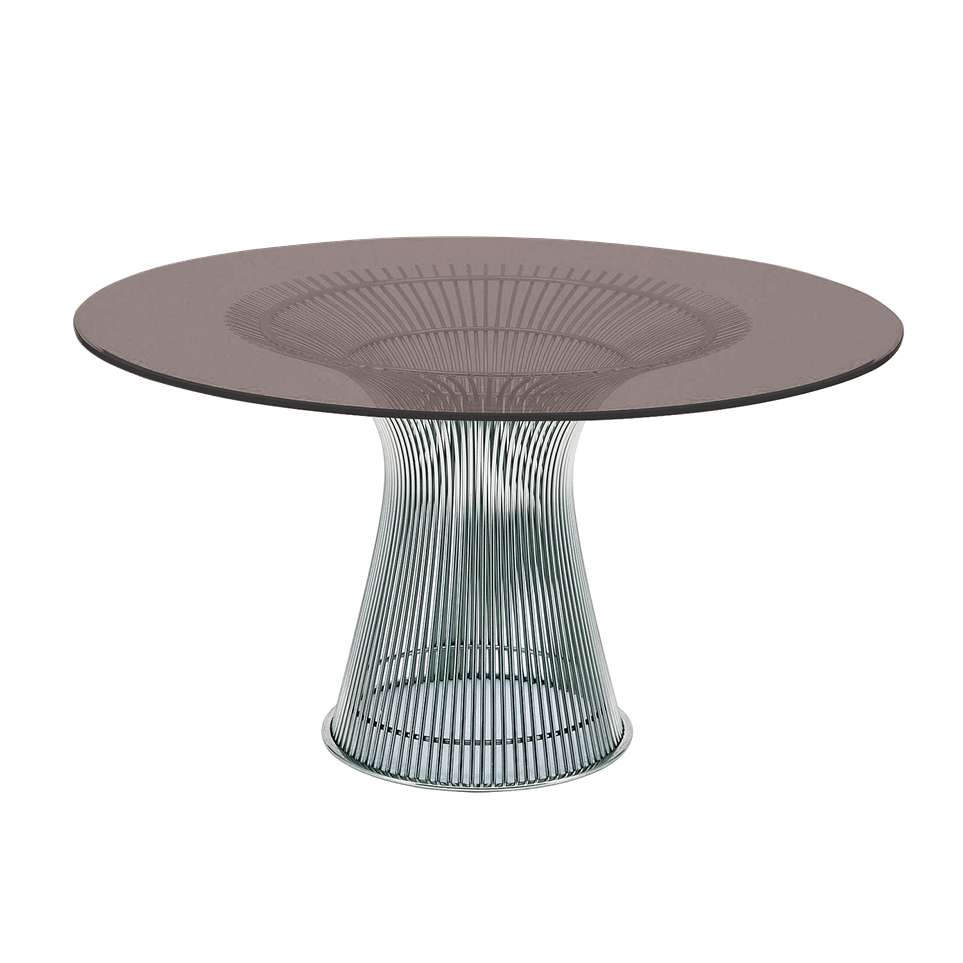 Platner Dining Table by Knoll
Surface Color
|
Bronze Glass
+$173.40
Base Finish
|
Polished Nickel
Platner Dining Table by Knoll
Surface Color
|
Arabescato Satin Marble
+$2711.50
Base Finish
|
Polished Nickel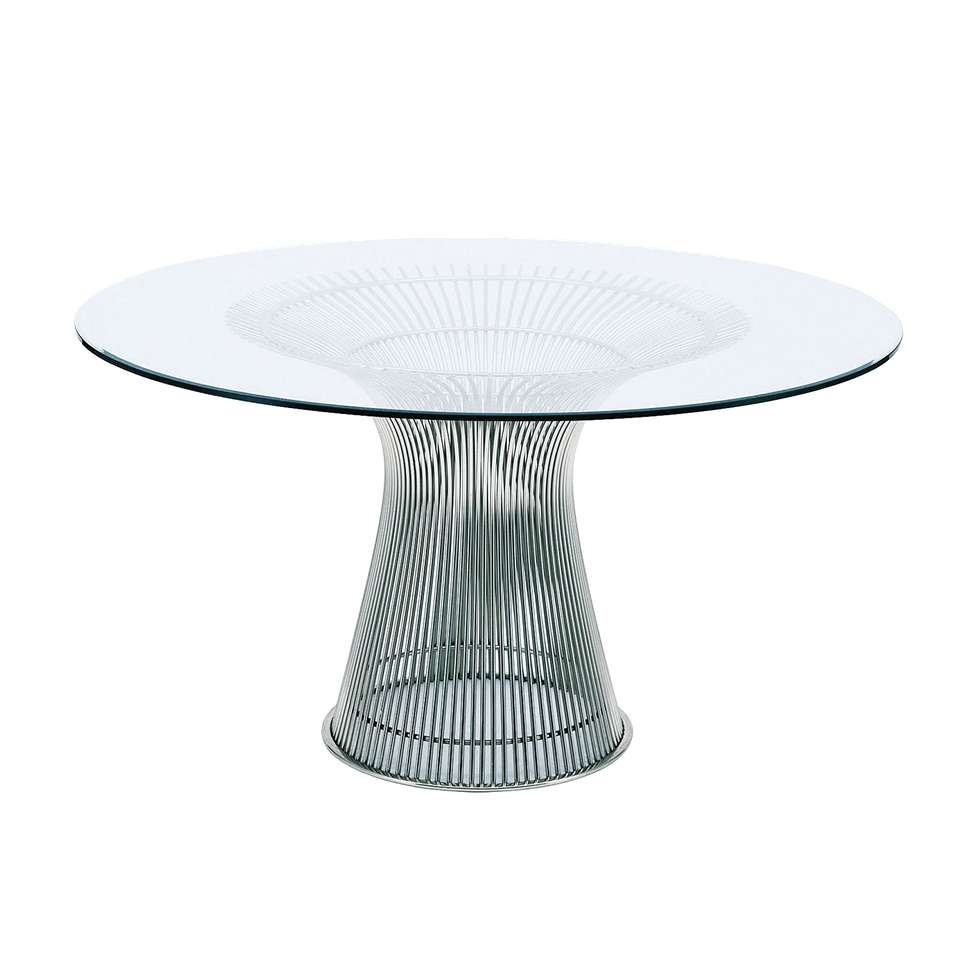 Platner Dining Table by Knoll
Surface Color
|
Clear Glass
Base Finish
|
Polished Nickel
Don't see a configuration you like? Customize your Platner Dining Table by Knoll.
Platner Dining Table by Knoll

designed by Warren Platner
The Platner Dining Table became a classic table as soon as it was released. Now an iconic example of 1960s modernist design, the Platner Dining Table is diverse and stylish enough to still be one of the more beautiful and beloved tables on the market. Platner set out to create a delicate strength in his work, as well as a graceful look. This was achieved by constructing the base of the table in thin vertical wire rods, close together and welded to circular rings in a way that recalls a haystack. He succeeded fully: the Platner Dining Table is stunning. The inspiration for the Platner Dining Table was the concept that the base of the furniture did not need to appear to be a separate structure, but mearly a continuation of the same design asthetic. With the organic blending of the wire base to the laminate or mable top, Platner was able to achieve this opjective.
The Platner collection is customizable, with the finish of the vertical wire rods being up to the buyer, as well as the sort of table top.
See all product information and details here