Playlist Dresser by Universal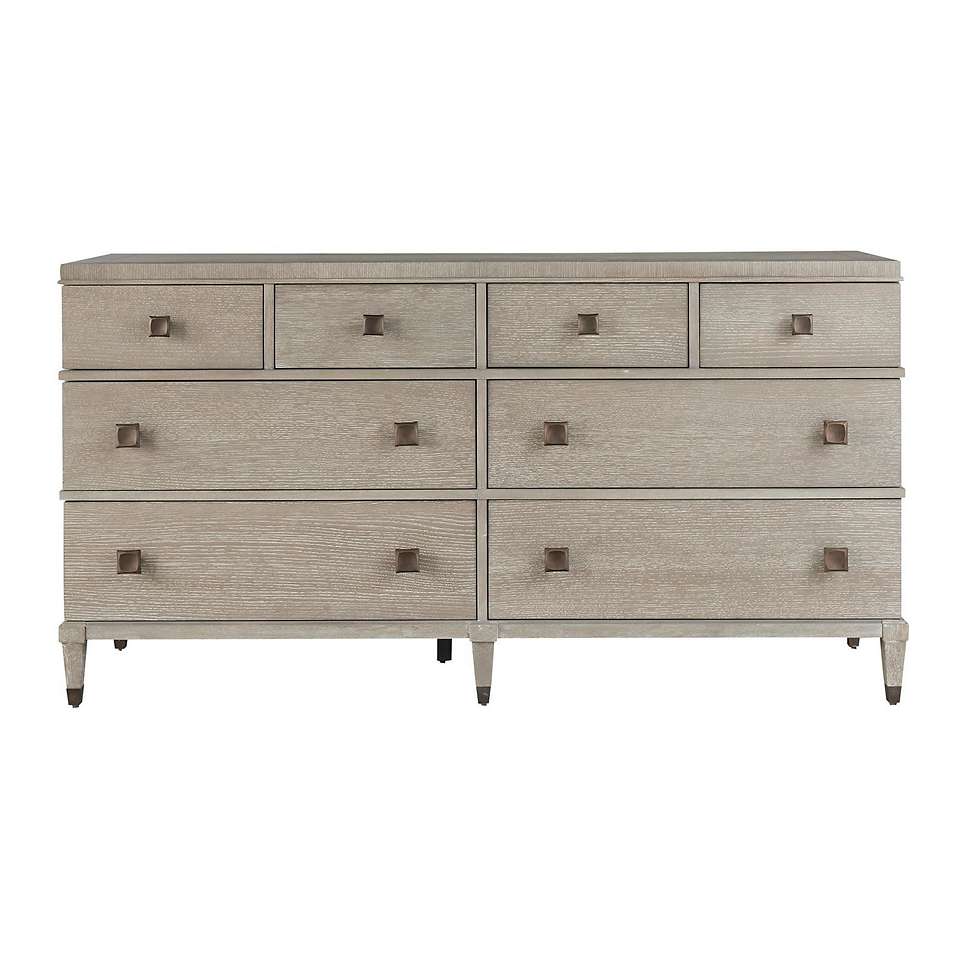 Playlist Dresser by Universal
Finish
|
Smoke on the Water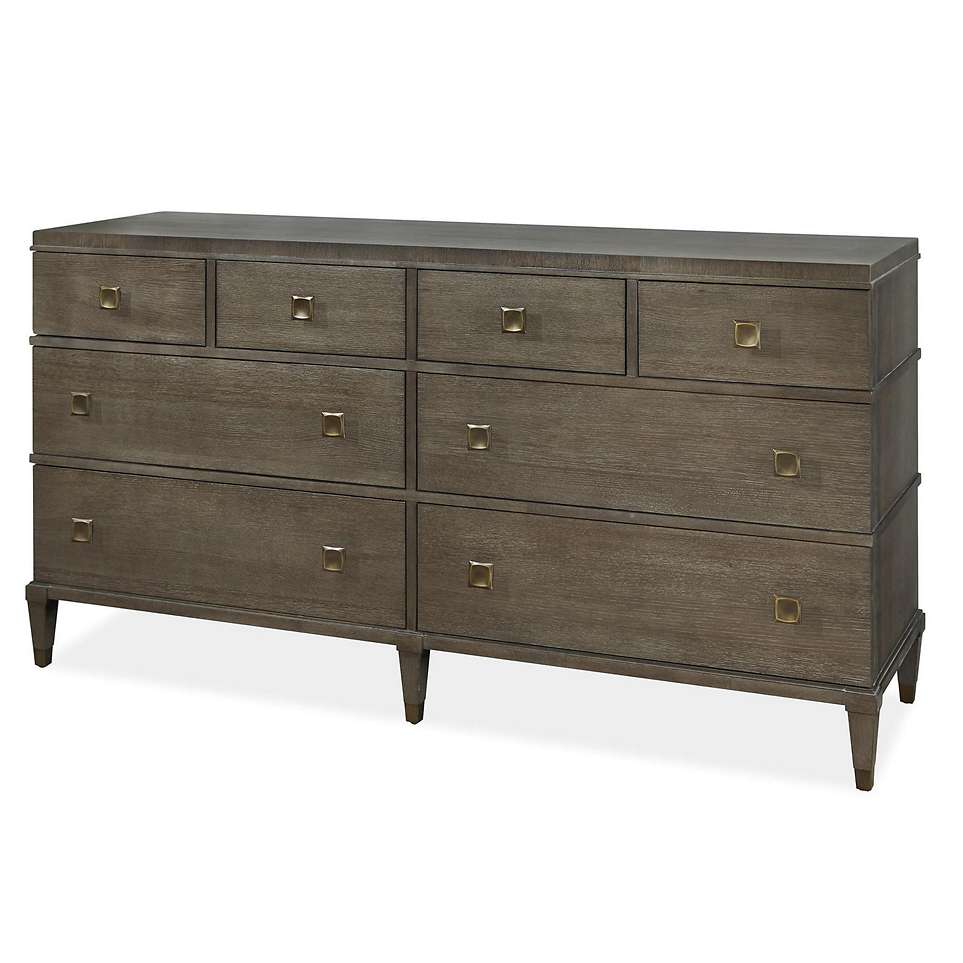 Playlist Dresser by Universal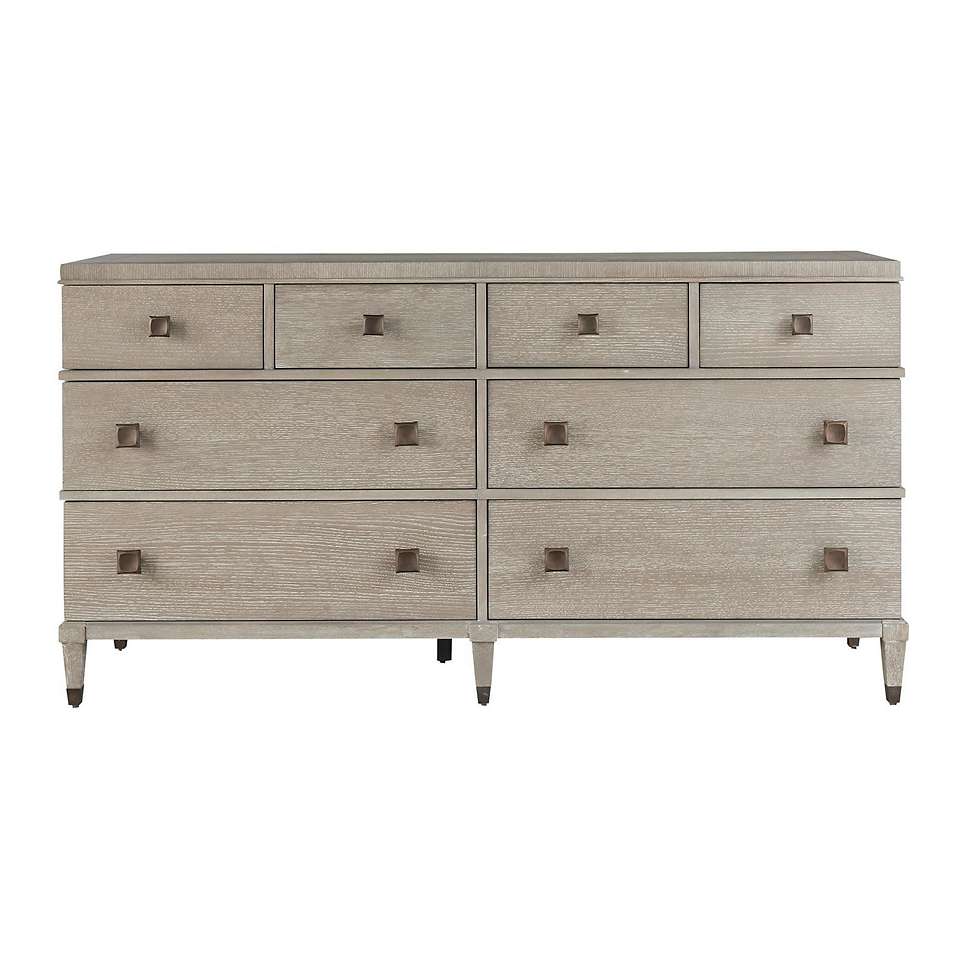 Playlist Dresser by Universal
Finish
|
Smoke on the Water
Don't see a configuration you like? Customize your Playlist Dresser by Universal.
Playlist Dresser by Universal
Remember that road trip? Music blaring with the windows down. You and your best friend singing along to every song. That was an excellent playlist. You made it just for that trip. The Playlist Collection by Universal Furniture lets you do the same thing, but with your home. The pieces are coordinated, but not matching, cohesive, but not identical. Playlist has a casual taupe "Brown Eyed Girl" finish that has been lightly wire-brushed for a cerused look. An accent finish, a light gray "Smoke on the Water", expands the repertoire. Little details like coppery brass hardware and touches of quartz stone add those special notes that really wake up a room. The Playlist Dresser features eight drawers, jewelry storage, and a drop front drawer.
See all product information and details here