Ribbon Build Table by HON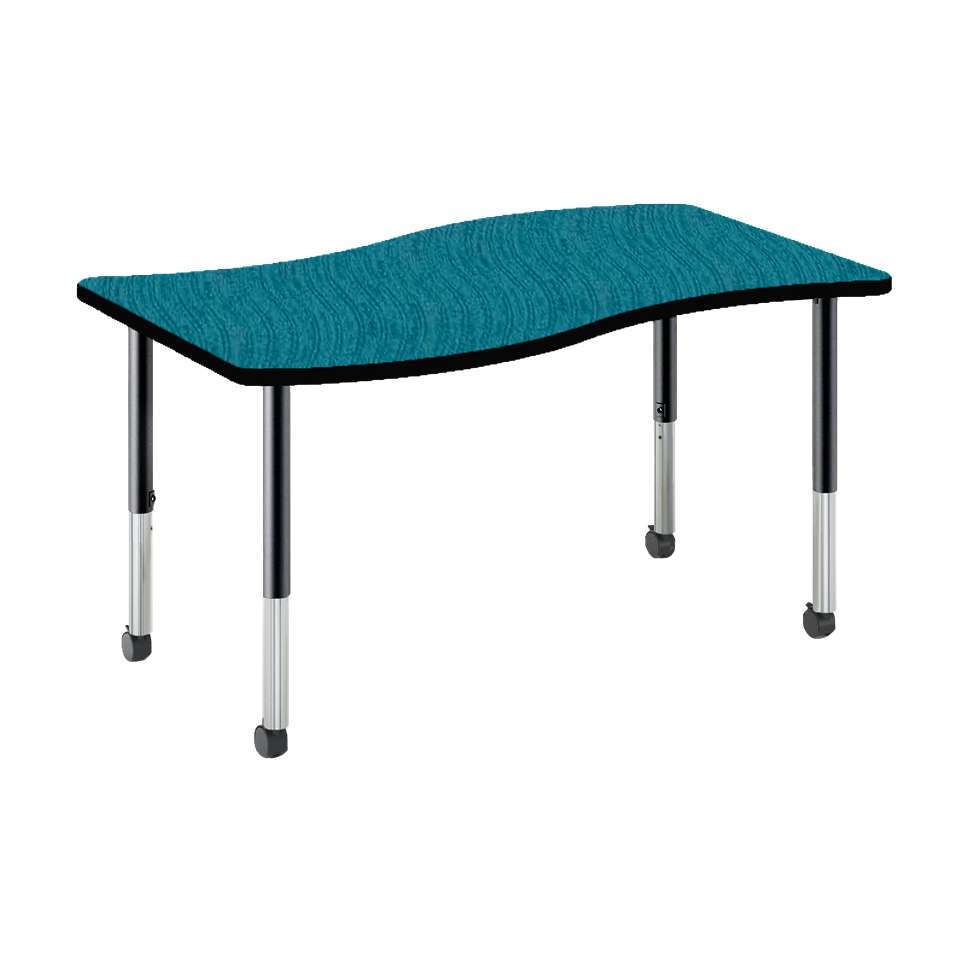 Ribbon Build Table by HON
HESW-3054E-4L-LBA1-P-P-HHABCASTER
Laminate Top Finish
|
Blue Agave
T-Mold Finish
|
Black
Leg Finish
|
Black
Casters or Glides
|
Locking Casters
+$45.21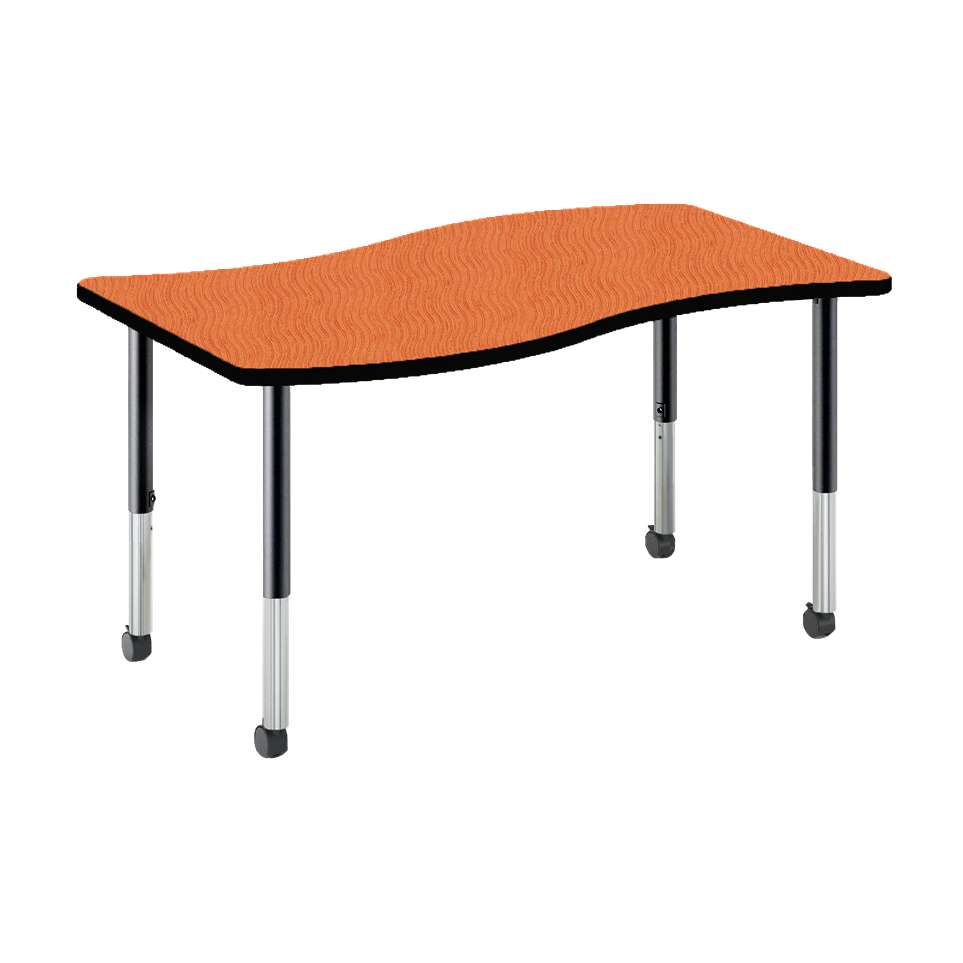 Ribbon Build Table by HON
HESW-3054E-4L-LTG1-P-P-HHABCASTER
Laminate Top Finish
|
Tangerine
T-Mold Finish
|
Black
Leg Finish
|
Black
Casters or Glides
|
Locking Casters
+$45.21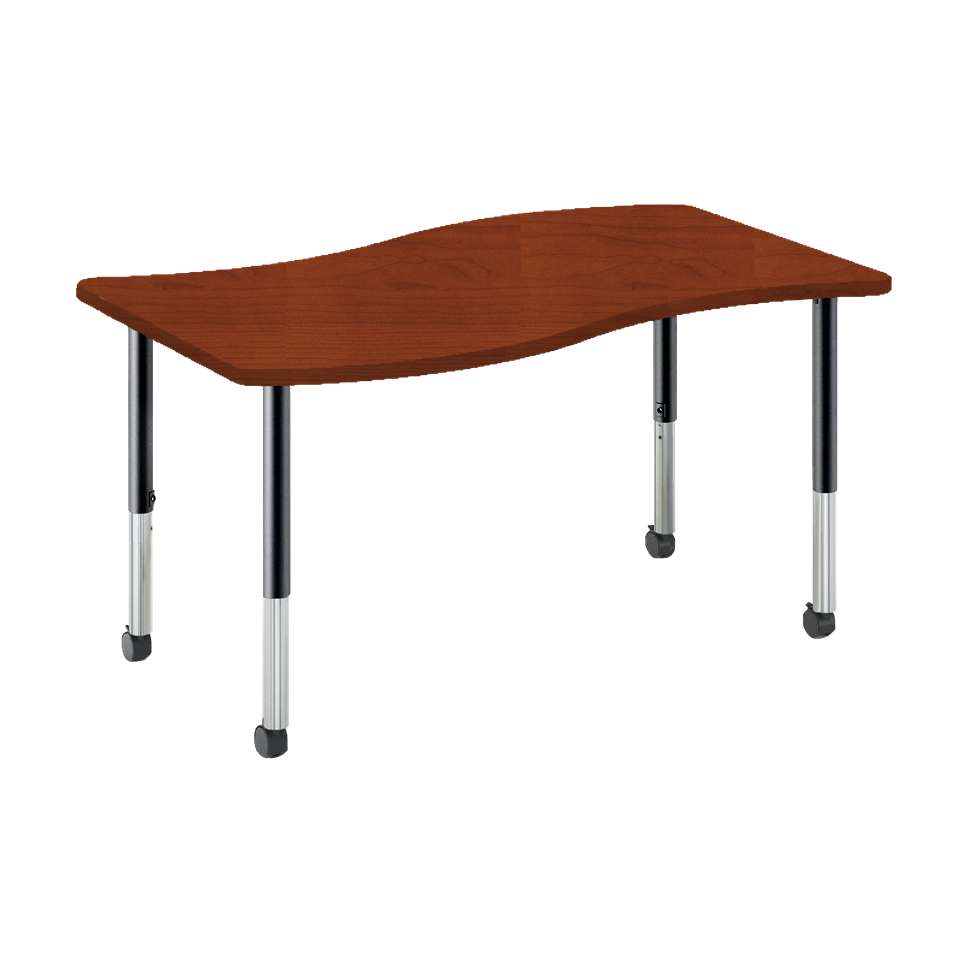 Ribbon Build Table by HON
HESW-3054E-4L-COGN-COGN-P-HHABCASTER
Laminate Top Finish
|
Cognac
T-Mold Finish
|
Cognac
Leg Finish
|
Black
Casters or Glides
|
Locking Casters
+$45.21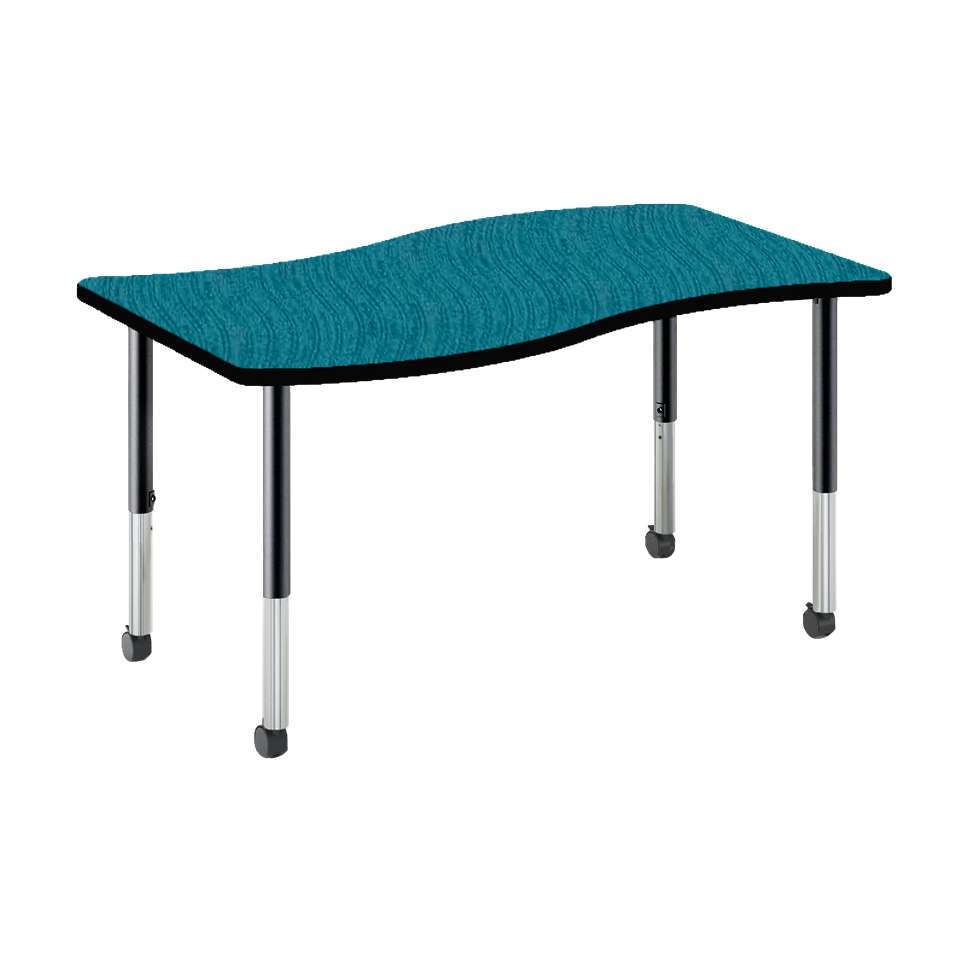 Ribbon Build Table by HON
HESW-3054E-4L-LBA1-P-P-HHABCASTER
Laminate Top Finish
|
Blue Agave
T-Mold Finish
|
Black
Leg Finish
|
Black
Casters or Glides
|
Locking Casters
+$45.21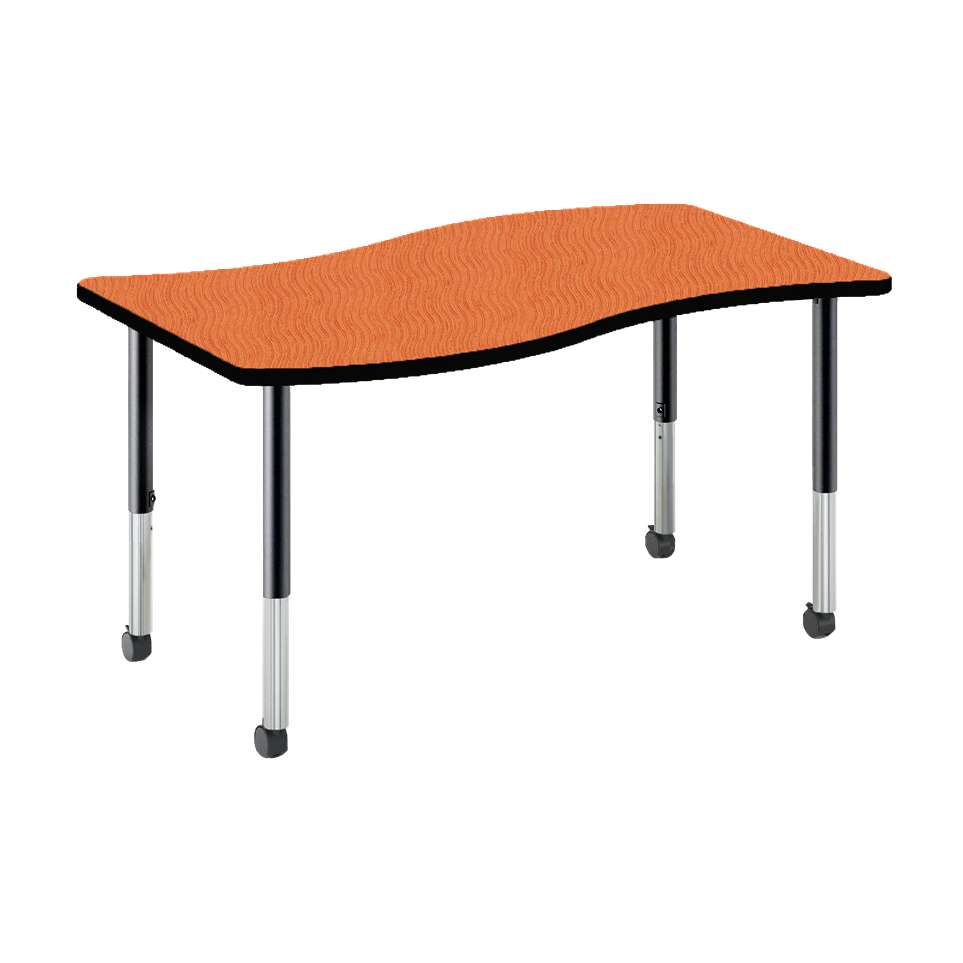 Ribbon Build Table by HON
HESW-3054E-4L-LTG1-P-P-HHABCASTER
Laminate Top Finish
|
Tangerine
T-Mold Finish
|
Black
Leg Finish
|
Black
Casters or Glides
|
Locking Casters
+$45.21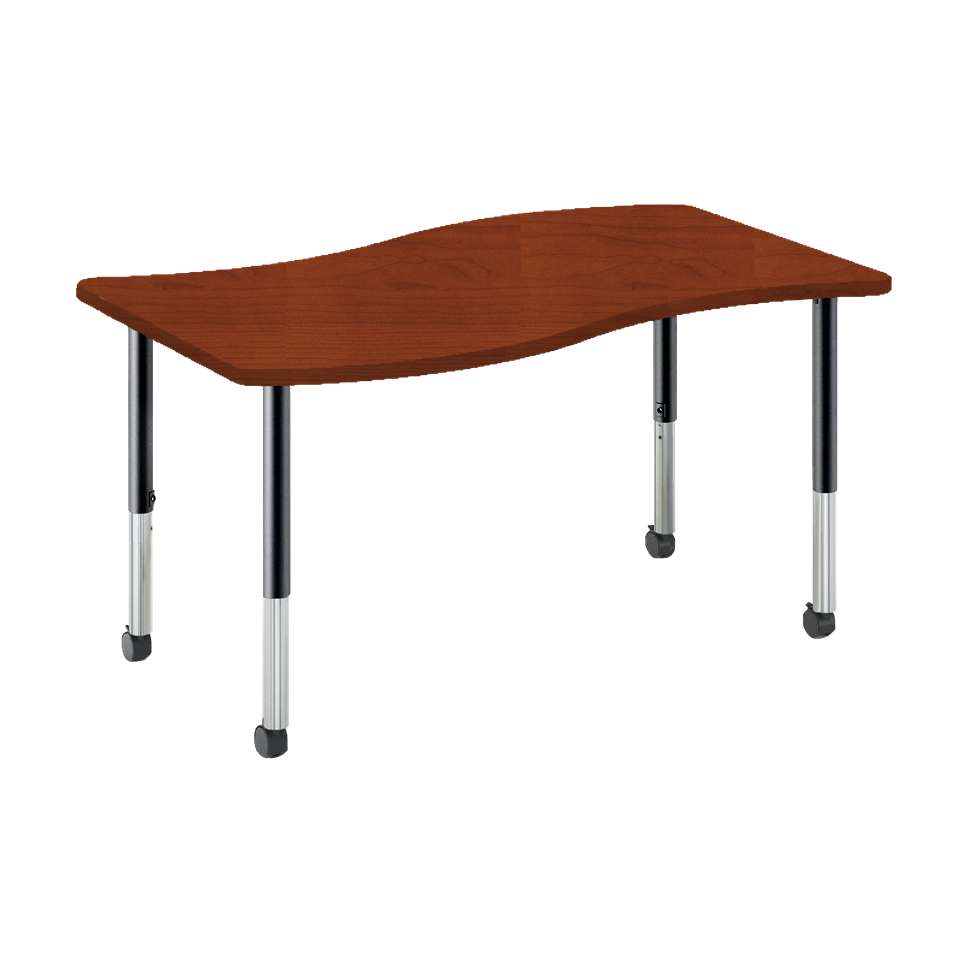 Ribbon Build Table by HON
HESW-3054E-4L-COGN-COGN-P-HHABCASTER
Laminate Top Finish
|
Cognac
T-Mold Finish
|
Cognac
Leg Finish
|
Black
Casters or Glides
|
Locking Casters
+$45.21
Don't see a configuration you like? Customize your Ribbon Build Table by HON.
Ribbon Build Table by HON
Build tables help you anticipate change with a flexible, scalable collection of worksurface shapes and sizes that can support any size group or type of activity. This 30" x 54" ribbon-shaped table throws a curve at the traditional rectangle shape, and when used as a standalone table it supports six people. However, it can be combined with other ribbon-shaped, half-round or Wisp tables to expand in any direction or achieve any configuration. The four post legs adjust from 22"H to 34"H in 1" increments, while glides and optional casters easily move across all surfaces.
Features:
Ride the wave of collaboration with this wave-shaped ribbon table, which supports up to six people
A single ribbon table supports six people, or more when combined with other ribbon or wisp tables
Select from one of 14 durable 3mm t-mold colors
Customize your look with one of woodgrain, solid color or patterned laminates
Legs adjust from 22"H to 35"H in 1" increments
Glides and optional casters allow for easy movement on all surfaces
Four adjustable post legs fits the table to your needs
Tops are laminate over 1¹⁄8" thick solid core high performance particleboard and include a backer sheet.
See all product information and details here