Sequel 3-Drawer Cabinet 6014 by BDI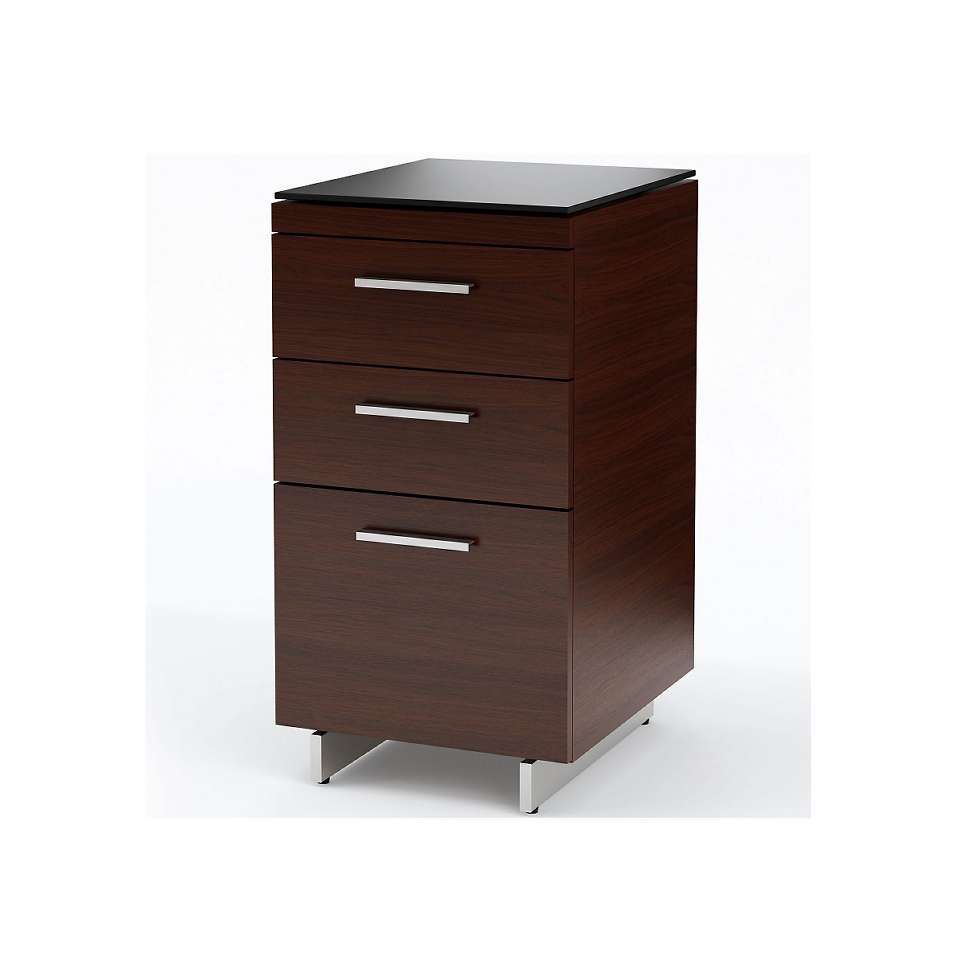 Sequel 3-Drawer Cabinet 6014 by BDI
6014-CHOCOLATE STAINED WALNUT
Color
|
Chocolate Stained Walnut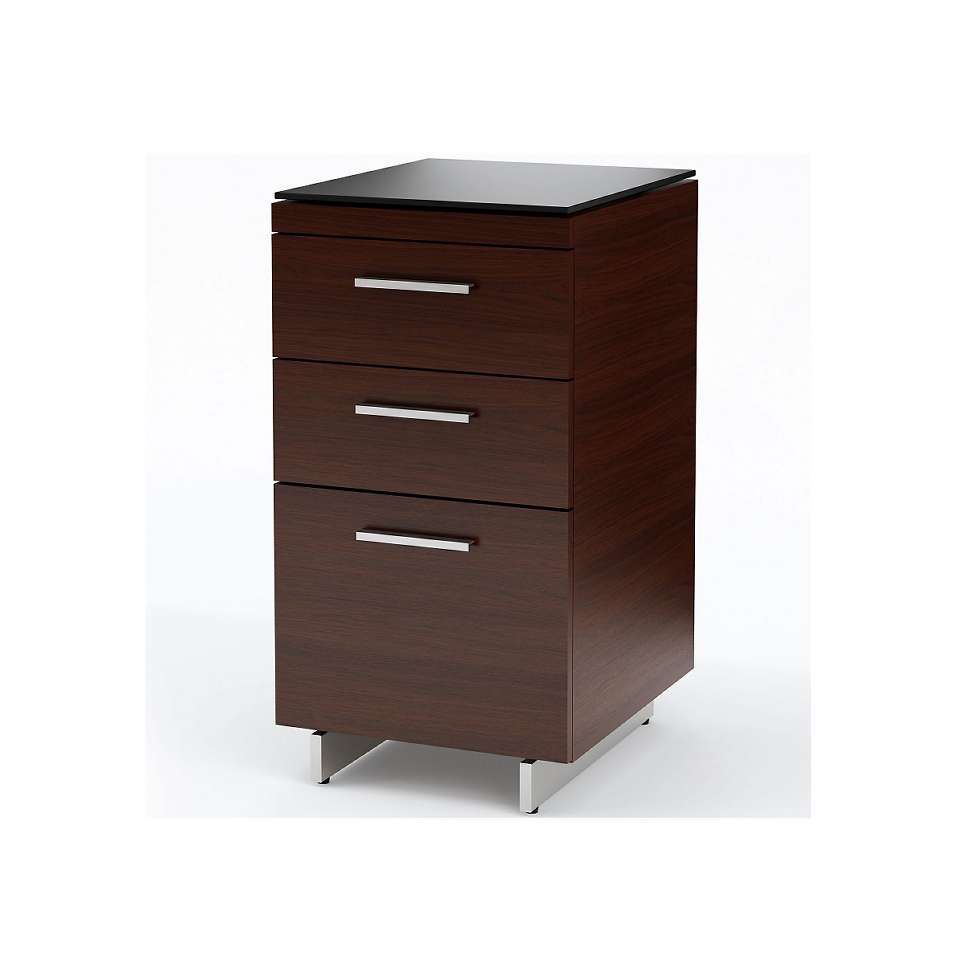 Sequel 3-Drawer Cabinet 6014 by BDI
6014-CHOCOLATE STAINED WALNUT
Color
|
Chocolate Stained Walnut
Don't see a configuration you like? Customize your Sequel 3-Drawer Cabinet 6014 by BDI.
Sequel 3-Drawer Cabinet 6014 by BDI
designed by Matthew Weatherly
At A Glance:
Designed for use with the BDI Sequel Peninsula Desk, Bridge Desk, and Corner Desk, the 3-Drawer Cabinet connects to them to increase your worksurface area and extend your desk while adding storage. It can also be used solo quite effectively, but it's best in combination with other Sequel pieces. This office storage cabinet features two storage drawers and one letter or legal-size file drawer.
See the entire BDI Sequel Office collection.
What's To Like:
If you need a place for a small amount of files and other small office items, this is a good solution. It's also meant to fit right against the side of your Sequel Desk, unlike the more independent lateral version, and therefore can be helpful in creating a totally integrated work area.
What's Not to Like:
It doesn't fit snugly right underneath the desk, the way the low pedestal does. On the other hand, it's larger and has more storage capacity.
The Bottom Line:
This office cabinet puts storage and organization at your fingertips. With two storage drawers for supplies and one file drawer for letter or legal-sized folders, the Sequel 3-Drawer Cabinet 6014 has more than enough storage space for your needs.
See all product information and details here