Siento Chair by Steelcase
https://www.smartfurniture.com/products/steelcase-siento-chair-by-steelcase.html
Armrests
:
Soft Black Urethane
Color
:
White Elmo Soft Leather
Show More
There are no swatches under these filters. Please click here to reset the filters.
CUSTOMIZE THIS PRODUCT
Product Specifications
Materials:
Powder-coated steel, glass reinforced nylon, polypropylene, 100 leather
Dimensions: 42" to 47" h x 27.5" w x 26" d
Materials:
Powder-coated steel, glass reinforced nylon, polypropylene, 100 leather
Dimensions: 42" to 47" h x 27.5" w x 26" d
Standard Shipping:
Free
Customize This Product
People Who Looked At This Product Also Shopped For:

Siento Chair
Mid Back, Leather Upholstery, Polished Aluminum Base, Upholstered T-Arm
by Steelcase
designed by Jorge Pensi

At A Glance:
An evolution in Steelcase seating, the Siento chair brings their understanding of ergonomic comfort to executive seating. The Steelcase team worked in collaboration with Spanish designer Jorge Pensi to merge ergonomic technology with a slim, elegant design for high-end environments. Pensi says of the Siento chair, "We knew from the beginning that we had a flexible and special back. Our design was conceived with this technology. When you look at the chair, it looks like a simple chair but there's a lot of technology inside that makes it remarkable."

What's To Like:
Because Siento is designed for high-end work environments, it has no exposed hard parts that could damage nearby wood furniture. No assembly required, the Siento Chair is ready to use out of the box.

What's Not to Like:
The starting price on the Siento Chair is really steep. You can get a lot of great office chairs with a lot of the same features for a lot less dough. But Siento comes standard in leather, and the price tag shows that Steelcase is proud of it.

The Bottom Line:
Siento's austere, clean lines conceal Steelcase's patented comfort and support. If you've got a high-end office you need to outfit, this is the chair for you. The price tag isn't pretty, but the chair's seat and back ergonomics are hard to beat in such a professional-looking chair.

Details:
Overall dimensions: 42" to 47" h x 27.5" w x 26" d
Patented LiveBack technology (found in the Steelcase Leap chair) is embedded in the back to change shape and mimic the user's spine
Adjustable back tension and tilt control
Flexible seat edge, relieves pressure on the back of the legs as you recline or lean forward
Seat height adjusts from 16" to 21" and is standard with pneumatic adjustable height
Arms are soft leather-wrapped to protect wood desks
Polished aluminum base with 3" casters
Up to 91 percent recyclable by weight, depending on the options selected and made of up to 28 percent recycled content, PVC- and chrome-free
The Steelcase Siento Chair is also known by the following manufacturer item number: 499121SX.
Also In This Collection

Materials & Measurements
Materials:
Powder-coated steel, glass reinforced nylon, polypropylene, 100 leather
Dimensions: 42" to 47" h x 27.5" w x 26" d
Your FurnitureGenius Recommendations

Environmental Information
The Siento chair is up to 91 percent recyclable by weight, depending on the options selected and made of up to 28 percent recycled content. Siento is PVC- and Chrome-free.

About The Manufacturer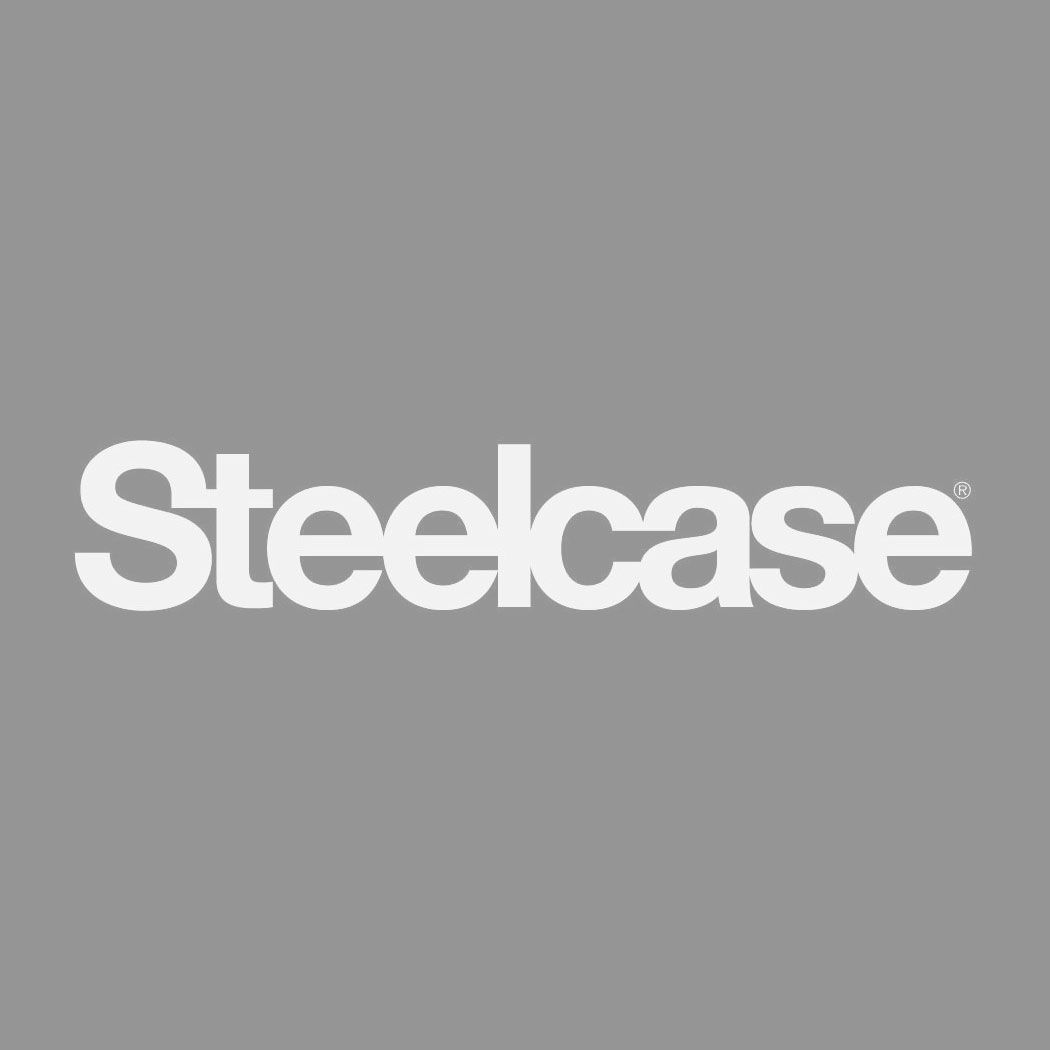 Whatever you need to accomplish in your home office, Steelcase can provide you with the tools to do it better, faster and more effectively. That's because they're passionate about unlocking the potential of people at work. It's the fundamental principle on which the company was founded in 1912, and it's being brought to your home office today. Headquartered in Grand Rapids, Steelcase is an international company with approximately 13,000 employees worldwide, manufacturing facilities in over 28 locations and more than 800 dealer locations around the world.
Your Recently Viewed Products

1/14/2011
2.0
An Independently Commissioned Review
By Wes at Delegator
from Chattanooga, TN
Average on Comfort
Poor design
Comments about Steelcase Siento Chair:
First Impressions
The Siento Chair, made by Steelcase, is advertised as an executive chair, made to look impressive and convey authority and confidence. The leather-wrapped seating, the fixed armrests, and the tall-back variations of the chair do a good job calling to mind other, more successful chairs of its ilk. However, the proof is not exactly in the pudding. While the Siento is well made and the materials are good, the chair itself does not perform to the level it's advertising and it's price tag would indicate. The recline feature of the chair, which is advertised as being adjustable as far as resistance or tension goes, is. However, the adjustment doesn't go far enough. You can't adjust it to be totally stiff, or even to limit the angle of recline; you can only set it to be more difficult to recline fully. Another touted aspect of the chair is comfort, which, to be fair, is only so-so. The chair is undeniably comfortable in a limited sense, but not nearly as comfortable as several other Steelcase products. That wouldn't be such a problem if the Siento didn't cost two or three times as much as those chairs. The look of the chair was clearly inspired by the standard leather, tall-back executive chairs of the past. But the Siento doesn't have the aesthetic sense to quite pull it off. The chair looks blocky, somewhat angular. The overall impression conveys knock-off rather than genuine article. Of course, these criticisms of the chair are highly correlated to advertising claims and cost; if the chair were modestly priced and modestly advertised, it would probably rate about a 5, average for an office chair. However, when reality intrudes on the analysis, the chair suffers.

The X Factor
The high-backed version of the Siento is a bit of an X factor. The version I used was short-backed, and lacked the headrest and slightly more impressive profile that the high-backed version possesses.

The Bottom Line
Siento is a below average chair, and the asking price is astronomical. We do not recommend this chair for use in an office setting.
Bottom Line No, I would not recommend this to a friend
---
Shipping & Delivery
Standard Shipping:
Free
---
Warranty

Frame and structural components come with a lifetime warranty. Glides and pneumatic cylinder comes with a 10 year warranty. Fabric comes with a 5 year warranty.

---