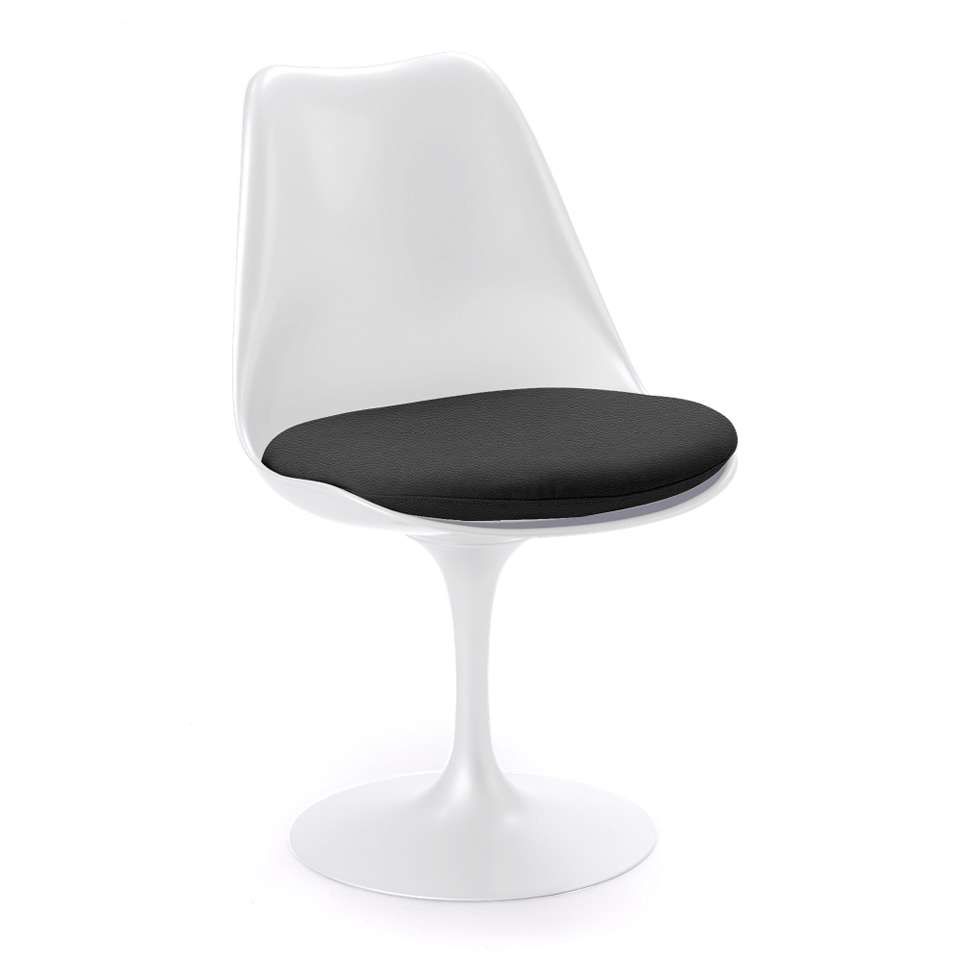 Tulip Chair by Knoll
Upholstery Color
|
Black Volo Leather
+$320.00
Base Color
|
White
Base
|
Swivel Base
+$174.00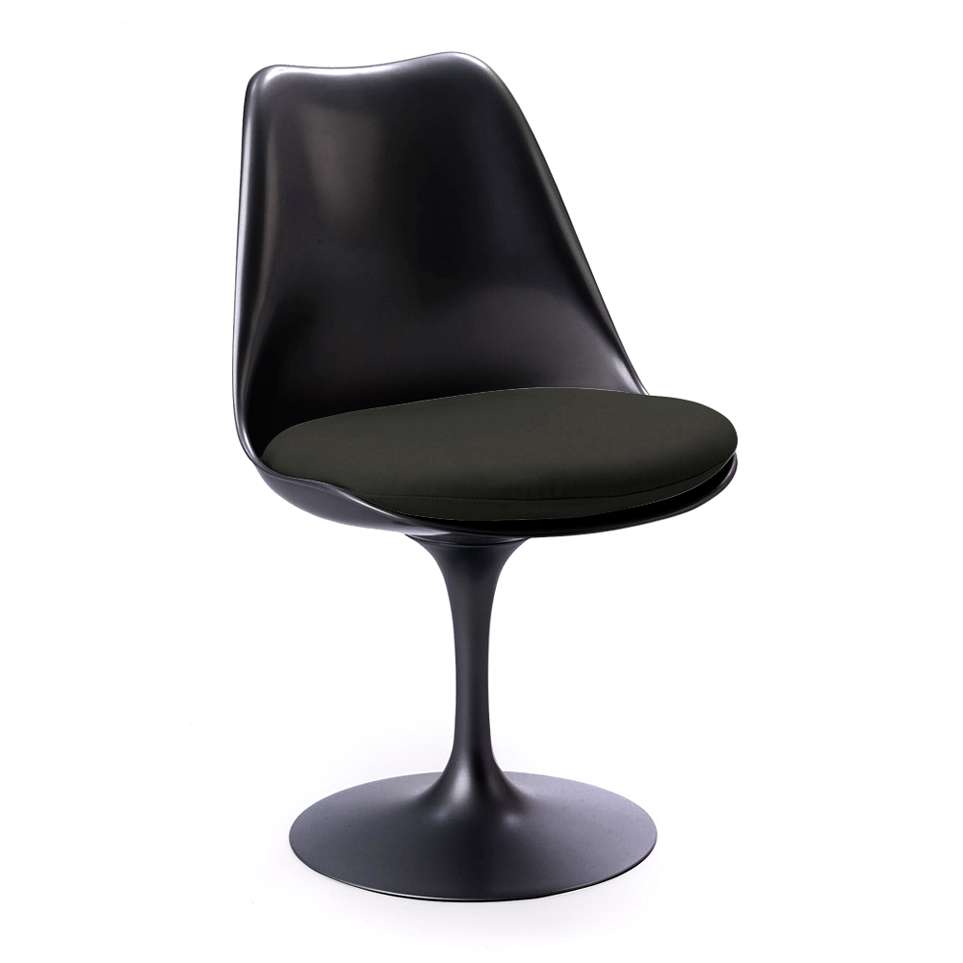 Tulip Chair by Knoll
Upholstery Color
|
Onyx Chroma
Base Color
|
Black
Base
|
Swivel Base
+$174.00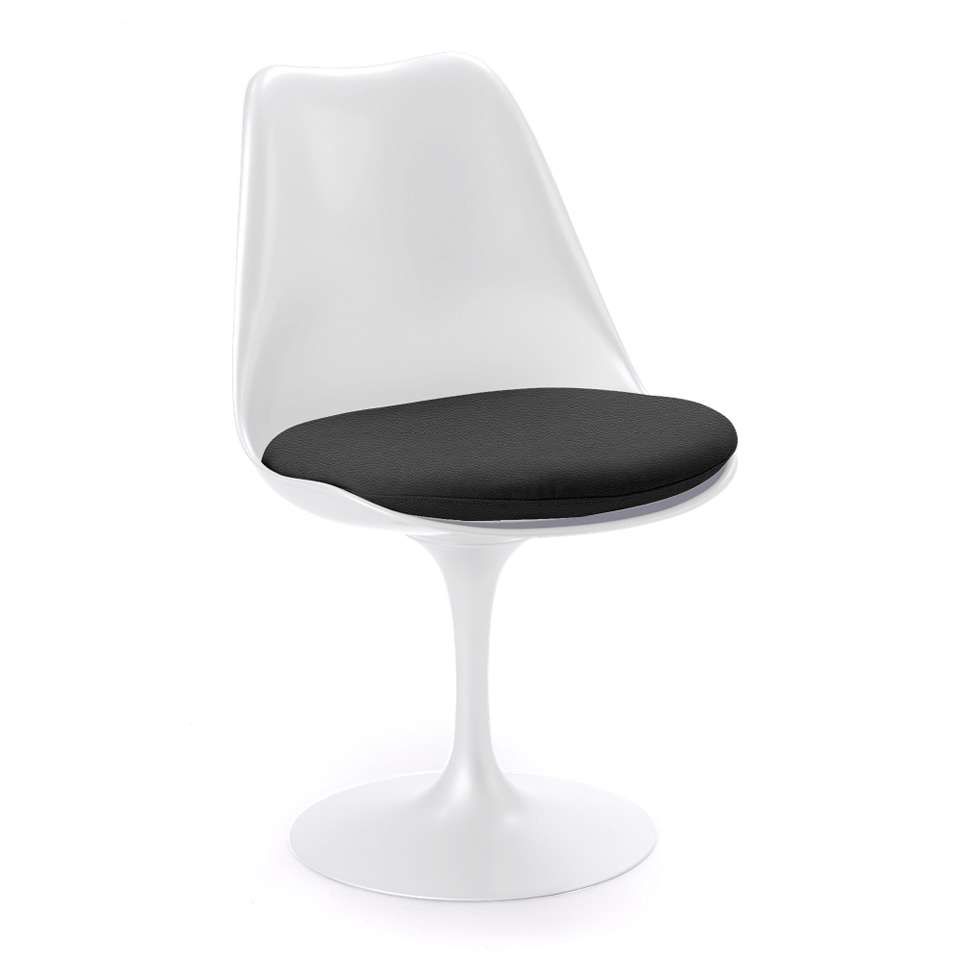 Tulip Chair by Knoll
Upholstery Color
|
Black Volo Leather
+$320.00
Base Color
|
White
Base
|
Swivel Base
+$174.00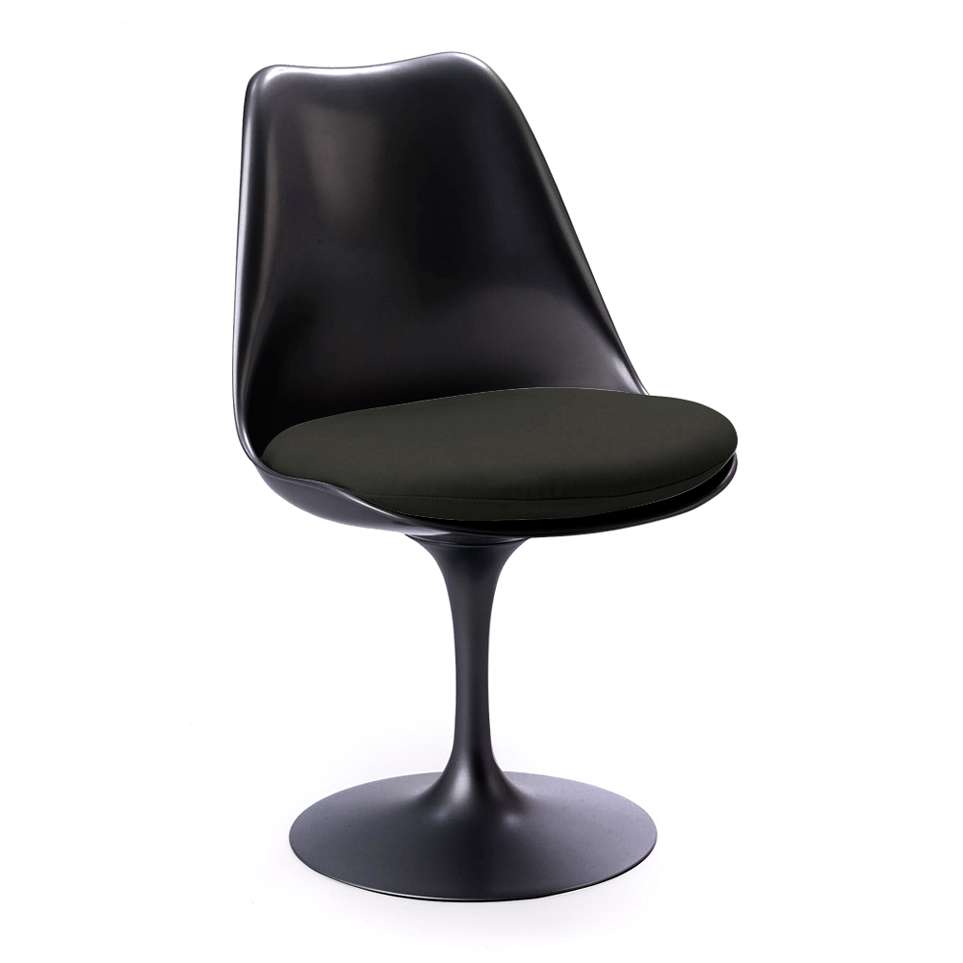 Tulip Chair by Knoll
Upholstery Color
|
Onyx Chroma
Base Color
|
Black
Base
|
Swivel Base
+$174.00
Don't see a configuration you like? Customize your Tulip Chair by Knoll.
Tulip Chair
Fixed or Swivel Base

designed by Eero Saarinen
from Knoll
At A Glance: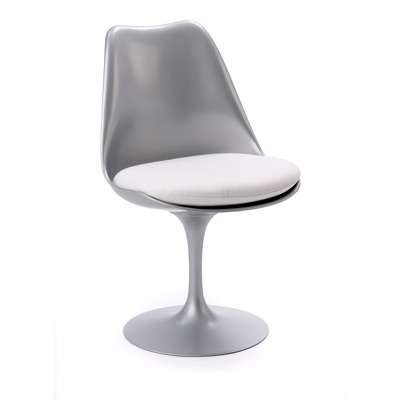 The Tulip Chair by Eero Saarinen is a perfect example of his style. He was an essentialist, breaking a chair or a piece of furniture down to its most basic form and function, and marrying that to an equally pure design aesthetic.
The Tulip Chair is an essential art object, a lovely chair, and a piece of furniture design history. Designed in 1956, the Tulip Chair was minimalist and holistic. As Saarinen said, "In any design problem, one should seek the solution in terms of the next largest thing. If the problem is a chair, then its solution must be found in the way it relates to the room."
The Tulip Chair was the perfect expression of that idea. Winner of the 1969 Museum of Modern Art Award, the side chair is available with arms or without, and with complementary stools and tables.
What's To Like:
One-piece look - with a base that accomplishes Saarinen's goal of clearing up "the slum of legs" in the modern home.
Plush, colorful upholstered seat.
Comfortably molded chair back gives you a good reason to linger at the dinner table.
What's Not to Like:
Price could be a sticking point; it's not cheap.
If you like chairs with four legs, perhaps the Tulip Chair isn't your best bet.
We can't find anything else to pick on - this dining chair is a classic.
The Bottom Line:
When put together with the Saarinen tables, the Tulip Chair makes a beautiful, iconic modern dining set. Alone, it's a great-looking side chair that fits in most any living space.
Customer's own material may be used on the Tulip Chair after being approved. In addition, many of Knoll's other fabric lines are available upon request. Please call a Smart Furniture salesperson at 888-467-6278 to get started!
Features:
Overall dimensions: 32" h x 20" w x 21.25" d
Seat height: 18.5"
Cast aluminum base
Black and white chairs have a rilsan coated base
Platinum chairs have a polyurethane enameled base with a clear satin finish
Shell is molded fiberglass with a reinforced plastic bonded finish
See all product information and details here