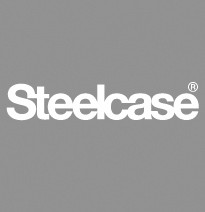 Shop Best Sellers
Browse through other customizations for the Turnstone Bivi Monitor Mount by Steelcase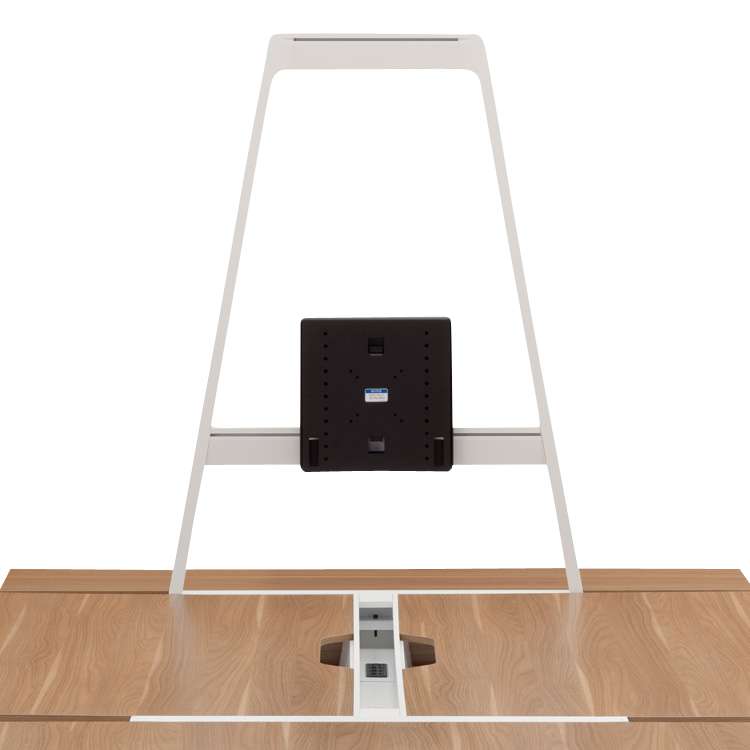 Turnstone Bivi Monitor Mount by Steelcase
Overview
Bivi Monitor Mount
by Turnstone




At A Glance:


Turn any Bivi Table into a presentation room or multi-media zone. The Monitor Mount hooks securely onto the Bivi

Tall Arch

or

Short Arch

, and is able to support monitors up to 50 lbs, 37" in size.



What's To Like:


What better way to have a meeting than with a presentation screen right at the end of the table? This monitor mount works especially well with the

Bivi Conference for Six

with an added arch. The monitor mount is easy as pie to set up, and you'll reap the benefits every time you sit down to hash things out.



What's Not to Like:


If the mount came with its own frame instead of as a separate product from the frame, it'd be a bit more convenient. As it is, it's easy enough to

find the frame right here

.



The Bottom Line:


For a productive and open office, this monitor mount makes sense. If you have a Bivi conference table and want to attach a screen up to 37", go ahead and get this mount.


Bivi Monitor Mount is part of the

Bivi Collection

by Turnstone.




Details:

Strong enough to hold monitors up to 50 lbs, 37"
Simple installation keeps it re-configurable and flexible
Steel construction provides strength
Resources
About the Manufacturer
Turnstone creates innovative office furniture for companies and small businesses that seek a different look for their office. Combining a modern aesthetic with ultra-modern ergonomics, assembly, and engineering, Turnstone has created some of the most innovative office furniture in the last decade. With a range of seating including work chairs, stools, and occasional chairs, they certainly have something for you to sit on. Turnstone also has a small collection of task lighting and desk accessories to make your work surface as organized and productive as possible.

Additionally, they have introduced a couple of outstanding office collections: Bivi and Campfire. Bivi is a modular desking system that allows you to add to your Bivi Desk as the office grows and changes. Campfire is a collection of tables and seating with an informal look. The entire Turnstone Office is available at SmartFurniture.com.
Design Story
The Bivi Desks, Tables, and Accessories by Turnstone were built to anticipate and satisfy the needs of modern small and growing businesses. Here, finally, is furniture built for the modern worker, the modern conference room, and the modern office. It's adaptable, efficient, flexible and movable, low cost and high value. It's the furniture that the small business market needs and deserves, here for the first time. With just three basic components that can be mixed and matched to create an endless array of looks and group work opportunities, and a bevy of attachments that can make each desk unique, powerful and productive, the Bivi desking system is a simple solution that truly performs.
The hallmarks of the new office, the modern office, are technology and collaboration. Laptops, smart phones, servers and every other modern marvel of the workforce have a couple of things in common: 1) They are absolutely essential to running a business, and 2) Office furniture is rarely built with them in mind. The Turnstone Bivi Desks, Tables and Accessories are here to change all of that.
The inspiration for the Bivi line was the idea of modular furniture. Modular desks, modular conference tables, modular and open offices. The new workers, the modern technological workers in a small and growing business, are multi-taskers. The new workers consistently do a dozen things at once from and around their desks, using the internet, the smart phone, and their co-workers for support. The new workers are collaborative, able to communicate easily and fluidly not only with their co-workers in the office, but also with colleagues all across the country, and even overseas. The new workers want to create a personalized niche within a larger pattern - express their individual taste while maintaining an overall look in keeping with their company. And they don't like to be hemmed in. For new businesses, none of those things are a problem. But if the workers are using traditional office furniture, every one of them is an unanswered need. The Bivi Tables are the solution.
Desks
Bivi Desks are built with three components. Two legs for the base, one flat desk top, and an electronics trough to organize the many cords and devices that festoon the contemporary work desk. The trough forms the back of the desk's base, and the flat desk top simply slides into the grooved sides of the legs. From boxed to built in less than five minutes, the desks are lightweight, easy to move and take apart, and easier still to personalize with a range of appropriate Turnstone accessories. Research has shown that workers are more productive and more communicative when they work on these "bench style" desks. No cubicles, no walls, and total access to their co-workers. All of this is what makes modular furniture so important, and so necessary to the success of a small or growing business.
Tables/Conferencing
Of course the Bivi desks couldn't truly be called modular unless they were able to shape shift and adapt in more than one way. One of the most exciting aspects of this furniture line is that it can be so easily and creatively mixed and matched to produce optimum results. The legs of each desk are equipped with grooves and attachment areas that allow and encourage additions. That means you can snap two desks together, facing one another, and create a dual desk. It means four tables can be put together in the same way, creating a conference table that can be built and staffed as quickly as it can be taken apart and turned back into separate desks. There is no limit to how far you can go, or how creative you can be. Four desks, six desks, eight desks, more - these tables are built to be modular, to be the furniture equivalent of your flexible, adaptable, collaborative workforce.
With just a few simple components and a large range of individual attachments and applications, this desking system is the pinnacle of modern modular office furniture. It answers every need of the modern business, and offers the flexibility and adaptability you demand from your business, and your employees.
Design
The Bivi series of desks, tables, and accessories by Turnstone were built with one thing in mind, and one thing only: the modern, small and growing business. They were designed to serve in every capacity, answer every need, and anticipate every bump in the road or change in plans that a small business and a modern worker are likely to encounter. The furniture is exceedingly simple - it has a small number of components, it can be go from boxed to built in less than five minutes, and it's lightweight and easy to move - but it offers a huge range of options, configurations, personalization, and attachments. This is some of the first truly modular small office furniture on the modern market, and it's been built especially for small, smart, growing businesses - like yours.
Components
There are three simple components in the Bivi desking system: the legs (or base) of the desk, the desktop itself, and the electronics trough. With these three simple structures, you can build any number of desks, tables, conferencing centers, and group work areas. You can build them and take them apart in less than five minutes, and they're easy to move and arrange. That's exactly what you need, and it's exactly what Turnstone was going for.
There are two metal legs, and each is shaped like a widening block "U." Sturdy but lightweight, they do a great job of holding up not only the desktop and the electronic trough, but also the computers, files, and miscellaneous work implements that stay on the modern desk. The desk's most important design feature is the grooves on the flat sides of the legs. These grooves make it possible to connect the desk to other pieces in the Bivi Collection (like additional Tables and storage units), and they also give the desk the ability to shape shift and become more personal and customized into different configurations.
The legs are tough enough to take on the weight of the attachments and the desk itself, adaptable enough to fit with and be the base for every possible configuration of the Bivi Table, but they're light enough to be easy to move and play with.
The desk top has a wood finish, and plenty of variations in color and construction. The main option is the simple plane of the desk top, called the Table Top. It has small cut-out in the back, which is where the cords for your electronic appliances and laptop or computer feed into the electronics trough. This top clips easily into the legs, creating a desk or part of a conferencing system or group work area. The other top has what's called a "Back Pocket," a storage tub in the back of the desk, covered by two sliding panels that keep one third of the hollow open. A third Pocket Cover may be added if you wish. Another one of the attachments you can add to the desk is called a Half Round Table Top, a semi-circle that acts as another worksurface on one or both ends.
There are several color and finish options you can choose from when you purchase the desking system from Smart Office - check out our fantastic swatch viewer to see what you think will work best for you, or give us a call at 888-467-6278.
The third major component of the system is the electronics trough, which forms the very back of the desk's frame and houses all your messy and unwieldy computer cables. Look at it this way: if the trough weren't there, you'd be kicking your computer cable at least twice a day. The trough features the option to add Integrated Power strips.
Connect the legs, electronics trough, and top, and you've got an excellent desk. But then the fun really begins - now you can mix and match, add and subtract attachments, and make the desks as effective, attractive and productive as you can for each individual employee, and the company as a whole. When it comes to modular furniture solutions, nothing beats the Bivi Desks, Tables and Accessories you can get right here at Smart Office.
Configurations
There are many different ways to take those basic components and create a fully functional, beautiful, and personal office space. You can create individual desks, group work stations, conference tables, and entire office layouts quickly, easily, and simply. That's what modular office furniture is all about.
Of course, not every office manager or business owner is an expert in interior design. That's why we have a great staff of eager-to-help designers (we call them that because they're awesome and knowledgeable, not because they live in studio apartments and wear clothes made in France) who can help you identify exactly what you need for your own space. At Smart Furniture our credo is Design on Demand, and that means making sure our customers get what they want. We love it when customers have a big hand in developing, and therefore designing, their own office furniture. We know small and growing businesses have enough problems to keep manager and owners busy, and our support staff and our furniture are designed to make everything easier, more efficient, and more productive.
One of the most popular configurations is the face to face desk, whose two legs and two desk tops are combined to create a square sort of double desk, with its occupants facing each other. Another popular, smaller creation is a double desk that is horizontal, with two desks attached at the hip as it were, and facing in opposite directions. When it comes to conference tables, there is no limit to how long, or how large, your table can be. The desk can attach and detach as often you like, and conference tables can have two, four, six, even eight tops or more.
You make this furniture completely your own, and help to define the look of your entire office, while also allowing individual desks to express their own priorities and personalities. Accessories are a great way of doing this.
Attachments
Attachments range from the productive to the functional to the essential. Half Rounds (semi-circular table extensions that fit the ends of a double-deep desk) can be essential for a long conference table setup or a desk that needs a little extra room. "Trunks," rectangular storage compartments that hang on the edge of the desk, are a great way to store and display whatever you need to. There are storage shelves of multiple sizes, and a number of shelving attachments that will add whatever your Bivi Desk and Table configurations need to be complete.
The design of the Bivi line is ingenious, and completely of its time. The way people work and the work they do has changed dramatically, and this is one of the first furniture lines that has caught up to the trend. Small offices and growing business need furniture that's flexible, that's built for technology, and that's built for collaboration. With Bivi Desks, Tables and Accessories, Turnstone has made a major contribution to the way we work now.
Materials & Measurements
Item
Materials
Measurements
Bivi Board Rack
Steel
12.125" h x 12" w x .5" d
50 lbs weight limit
Environmental Information
Bivi Is:

SCS Indoor Advantage Gold certified in North America
Level 1 BIFMA e3 certified

Bivi Has:

58 percent recycled content (11 percent post-consumer)
46 percent recyclable content
Shipping & Delivery
Standard Shipping:
Free
With Standard Ground Shipping, shipments are typically completed with UPS or FedEx to your front door or main lobby. Once shipped, items generally arrive within 2-5 business days. Simple, fast and easy service. Tracking will be emailed to you upon order shipment.

*If additional tracking info/scheduling is needed, both UPS and FedEx have sign-up services on their website which allow for more detailed tracking/options. Shipment signature may be required, or signing the delivery note authorizing the shipper to leave the next day.

*Some larger products or multiple quantities may ship with a freight carrier (not UPS/Fedex), which will call you for a delivery appointment if delivering to a residence (or business hours for commercial address). We'll send you an email with the shipper/tracking info as soon as your order ships either way.
Shop With Confidence

Check out our 45-Day Return Policy!
We've ensured your personal data and sensitive information is always private and protected.