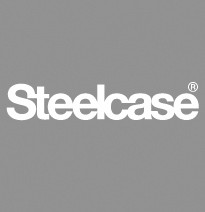 Overview
Bivi Suite for One
by Turnstone




At A Glance:


Bivi and

Campfire

divide your room into spaces that work best for you. With all the desk space and technology support you need, plus a storage "wall" to set apart the more casual team space created by Campfire. Re-shuffle the setting as you wish.



What's To Like:


This Bivi setting has just about everything a worker needs for productivity within an open floor plan - or a home office. It's all uber-adaptable and friendly to the creative brain, and super durable. Good design, smart space planning.



What's Not to Like:


If we had to be picky, we'd say that the Bivi Table's first-time assembly takes a little bit (not much) longer than advertised, even with the included assembly instructions. But that's really our only complaint about this well-made desk. And most of the other furniture comes pre-assembled.



The Bottom Line:


For a comfortable office, this is a fun buy. If you plan to grow in the future, you'll be able to add onto the Bivi Table to make as many desks as you need. If you don't need some of the things offered, scroll down a little and you'll be able to get to each one of the products. From its smart, convenient, and thoroughly good-looking design to the high quality of the desk's materials and craftsmanship, the Bivi Suite for One hits a home run.

Bivi Suite for One is part of the

Bivi Collection

by Turnstone.




The Bivi Suite for One Includes:





Bivi Table(1)

The Bivi Table offers ample tabletop space to handle any type of work style. Easily reconfigured with accessories or additional tabletop workspace, it's the combination of form and functionality you need.

Four laminate colors and three finish options
Wire Trough has space for optional Integrated Power packs (two 2-packs or one 4-pack)
Sturdy construction stands up to years of daily use
28.5" h x 62" w x 42.25" d

Bivi Bigger Depot(1)

The Bigger Depot stands three high and is both a place to hold a lot of stuff as well as a way to define space. The top tier can be reversed to offer storage on two sides.

Versatile aesthetic includes four laminate colors
42" h x 60" w x 13.9" d
Right and left cubbies are 13" h x 18" w
Center cubby is 13" h x 22" w

Bivi Top Shelf(3)

Top Shelf hooks securely into the center trough on Bivi Tables to hold monitors, files, personal style, etc.

Available in one of 3 finishes
Sturdy construction helps it meet your needs
8" h x 19" w x 8.5" d

Campfire Ottoman(1)

Perfect for impromptu discussions, the Campfire Ottoman is a simple way to add a touch of color to your space.

Available with Connect or Traxx fabric
16" h x 24" diameter
Just 28 lb, so it's easy to move

Campfire Screen(1)

Made of semi-transparent mesh in a sultry smoke hue, the Campfire Screen is a perfect fit to use as a room divider and offers light privacy in more informal settings.

Available in Right or Left orientation
Semi-opaque to allow both privacy and visibility
Sturdy steel frame ensures durability and a solid base
54" h x 36" w (back) x 34" d (side)

Campfire Big Lounge(1)

Big Lounge acts as a spot that's just as comfy as the couch in any space. Perfect for relaxing on with your laptop for a while, or using as additional collaborative seating.

Available with Connect or Traxx fabric
Semi-opaque to allow both privacy and visibility
Sturdy wood frame ensures durability and reduces weight
29" h x 66" w x 32" d

Campfire Paper Table(1)

The Campfire Paper Table allows you to doodle and brainstorm on the paper tabletop, rip off the piece of paper and take it with you. Or, you can opt for a glass tabletop that acts an an easily erasable surface when used with dry-erase markers. The tabletop rotates so everyone can share in the creative process.

Available in one of 4 rich laminate colors
Paper or glass tabletop choices so you get just what you want
Glides protect your flooring
23.5" h x 18" diameter

Campfire Personal Table(1)

For those times when you don't want your laptop on your lap, but you still want to work where you feel like it. Pull up the personal table when you need "just a little more" horizontal surface for your lunch, a book, and yes ... your laptop.

Natural oak veneer adds class
Holds up to 30 lb
26" h x 14" w x 19.5" d


Bivi Table

Campfire Ottoman

Campfire Screen
Left Hand

Campfire Screen
Right Hand

Bivi Bigger Depot

Bivi Top Shelf

Campfire Paper Table

Campfire Personal Table

Campfire Big Lounge
Resources
About the Manufacturer
Turnstone creates innovative office furniture for companies and small businesses that seek a different look for their office. Combining a modern aesthetic with ultra-modern ergonomics, assembly, and engineering, Turnstone has created some of the most innovative office furniture in the last decade. With a range of seating including work chairs, stools, and occasional chairs, they certainly have something for you to sit on. Turnstone also has a small collection of task lighting and desk accessories to make your work surface as organized and productive as possible.

Additionally, they have introduced a couple of outstanding office collections: Bivi and Campfire. Bivi is a modular desking system that allows you to add to your Bivi Desk as the office grows and changes. Campfire is a collection of tables and seating with an informal look. The entire Turnstone Office is available at SmartFurniture.com.
Design Story
The Bivi Desks, Tables, and Accessories by Turnstone were built to anticipate and satisfy the needs of modern small and growing businesses. Here, finally, is furniture built for the modern worker, the modern conference room, and the modern office. It's adaptable, efficient, flexible and movable, low cost and high value. It's the furniture that the small business market needs and deserves, here for the first time. With just three basic components that can be mixed and matched to create an endless array of looks and group work opportunities, and a bevy of attachments that can make each desk unique, powerful and productive, the Bivi desking system is a simple solution that truly performs.
The hallmarks of the new office, the modern office, are technology and collaboration. Laptops, smart phones, servers and every other modern marvel of the workforce have a couple of things in common: 1) They are absolutely essential to running a business, and 2) Office furniture is rarely built with them in mind. The Turnstone Bivi Desks, Tables and Accessories are here to change all of that.
The inspiration for the Bivi line was the idea of modular furniture. Modular desks, modular conference tables, modular and open offices. The new workers, the modern technological workers in a small and growing business, are multi-taskers. The new workers consistently do a dozen things at once from and around their desks, using the internet, the smart phone, and their co-workers for support. The new workers are collaborative, able to communicate easily and fluidly not only with their co-workers in the office, but also with colleagues all across the country, and even overseas. The new workers want to create a personalized niche within a larger pattern - express their individual taste while maintaining an overall look in keeping with their company. And they don't like to be hemmed in. For new businesses, none of those things are a problem. But if the workers are using traditional office furniture, every one of them is an unanswered need. The Bivi Tables are the solution.
Desks
Bivi Desks are built with three components. Two legs for the base, one flat desk top, and an electronics trough to organize the many cords and devices that festoon the contemporary work desk. The trough forms the back of the desk's base, and the flat desk top simply slides into the grooved sides of the legs. From boxed to built in less than five minutes, the desks are lightweight, easy to move and take apart, and easier still to personalize with a range of appropriate Turnstone accessories. Research has shown that workers are more productive and more communicative when they work on these "bench style" desks. No cubicles, no walls, and total access to their co-workers. All of this is what makes modular furniture so important, and so necessary to the success of a small or growing business.
Tables/Conferencing
Of course the Bivi desks couldn't truly be called modular unless they were able to shape shift and adapt in more than one way. One of the most exciting aspects of this furniture line is that it can be so easily and creatively mixed and matched to produce optimum results. The legs of each desk are equipped with grooves and attachment areas that allow and encourage additions. That means you can snap two desks together, facing one another, and create a dual desk. It means four tables can be put together in the same way, creating a conference table that can be built and staffed as quickly as it can be taken apart and turned back into separate desks. There is no limit to how far you can go, or how creative you can be. Four desks, six desks, eight desks, more - these tables are built to be modular, to be the furniture equivalent of your flexible, adaptable, collaborative workforce.
With just a few simple components and a large range of individual attachments and applications, this desking system is the pinnacle of modern modular office furniture. It answers every need of the modern business, and offers the flexibility and adaptability you demand from your business, and your employees.
Design
The Bivi series of desks, tables, and accessories by Turnstone were built with one thing in mind, and one thing only: the modern, small and growing business. They were designed to serve in every capacity, answer every need, and anticipate every bump in the road or change in plans that a small business and a modern worker are likely to encounter. The furniture is exceedingly simple - it has a small number of components, it can be go from boxed to built in less than five minutes, and it's lightweight and easy to move - but it offers a huge range of options, configurations, personalization, and attachments. This is some of the first truly modular small office furniture on the modern market, and it's been built especially for small, smart, growing businesses - like yours.
Components
There are three simple components in the Bivi desking system: the legs (or base) of the desk, the desktop itself, and the electronics trough. With these three simple structures, you can build any number of desks, tables, conferencing centers, and group work areas. You can build them and take them apart in less than five minutes, and they're easy to move and arrange. That's exactly what you need, and it's exactly what Turnstone was going for.
There are two metal legs, and each is shaped like a widening block "U." Sturdy but lightweight, they do a great job of holding up not only the desktop and the electronic trough, but also the computers, files, and miscellaneous work implements that stay on the modern desk. The desk's most important design feature is the grooves on the flat sides of the legs. These grooves make it possible to connect the desk to other pieces in the Bivi Collection (like additional Tables and storage units), and they also give the desk the ability to shape shift and become more personal and customized into different configurations.
The legs are tough enough to take on the weight of the attachments and the desk itself, adaptable enough to fit with and be the base for every possible configuration of the Bivi Table, but they're light enough to be easy to move and play with.
The desk top has a wood finish, and plenty of variations in color and construction. The main option is the simple plane of the desk top, called the Table Top. It has small cut-out in the back, which is where the cords for your electronic appliances and laptop or computer feed into the electronics trough. This top clips easily into the legs, creating a desk or part of a conferencing system or group work area. The other top has what's called a "Back Pocket,"Â a storage tub in the back of the desk, covered by two sliding panels that keep one third of the hollow open. A third Pocket Cover may be added if you wish. Another one of the attachments you can add to the desk is called a Half Round Table Top, a semi-circle that acts as another worksurface on one or both ends.
There are several color and finish options you can choose from when you purchase the desking system from Smart Office - check out our fantastic swatch viewer to see what you think will work best for you, or give us a call at 888-467-6278.
The third major component of the system is the electronics trough, which forms the very back of the desk's frame and houses all your messy and unwieldy computer cables. Look at it this way: if the trough weren't there, you'd be kicking your computer cable at least twice a day. The trough features the option to add Integrated Power strips.
Connect the legs, electronics trough, and top, and you've got an excellent desk. But then the fun really begins - now you can mix and match, add and subtract attachments, and make the desks as effective, attractive and productive as you can for each individual employee, and the company as a whole. When it comes to modular furniture solutions, nothing beats the Bivi Desks, Tables and Accessories you can get right here at Smart Office.
Configurations
There are many different ways to take those basic components and create a fully functional, beautiful, and personal office space. You can create individual desks, group work stations, conference tables, and entire office layouts quickly, easily, and simply. That's what modular office furniture is all about.
Of course, not every office manager or business owner is an expert in interior design. That's why we have a great staff of eager-to-help designers (we call them that because they're awesome and knowledgeable, not because they live in studio apartments and wear clothes made in France) who can help you identify exactly what you need for your own space. At Smart Furniture our credo is Design on Demand, and that means making sure our customers get what they want. We love it when customers have a big hand in developing, and therefore designing, their own office furniture. We know small and growing businesses have enough problems to keep manager and owners busy, and our support staff and our furniture are designed to make everything easier, more efficient, and more productive.
One of the most popular configurations is the face to face desk, whose two legs and two desk tops are combined to create a square sort of double desk, with its occupants facing each other. Another popular, smaller creation is a double desk that is horizontal, with two desks attached at the hip as it were, and facing in opposite directions. When it comes to conference tables, there is no limit to how long, or how large, your table can be. The desk can attach and detach as often you like, and conference tables can have two, four, six, even eight tops or more.
You make this furniture completely your own, and help to define the look of your entire office, while also allowing individual desks to express their own priorities and personalities. Accessories are a great way of doing this.
Attachments
Attachments range from the productive to the functional to the essential. Half Rounds (semi-circular table extensions that fit the ends of a double-deep desk) can be essential for a long conference table setup or a desk that needs a little extra room. "Trunks," rectangular storage compartments that hang on the edge of the desk, are a great way to store and display whatever you need to. There are storage shelves of multiple sizes, and a number of shelving attachments that will add whatever your Bivi Desk and Table configurations need to be complete.
The design of the Bivi line is ingenious, and completely of its time. The way people work and the work they do has changed dramatically, and this is one of the first furniture lines that has caught up to the trend. Small offices and growing business need furniture that's flexible, that's built for technology, and that's built for collaboration. With Bivi Desks, Tables and Accessories, Turnstone has made a major contribution to the way we work now.
Environmental Information
Bivi Is:

SCS Indoor Advantage Gold certified in North America
Level 1 BIFMA e3 certified

Bivi Has:

58 percent recycled content (11 percent post-consumer)
46 percent recyclable content
Materials & Measurements
Item
Materials
Measurements
Bivi Table

Table top: MDF with low-pressure laminate
Legs and frame: steel
28.5" h x 62" w x 42.25" d
Bivi Bigger Depot
MDF with low-pressure laminate
42" h x 60" w x 13.9" d
Right and Left cubbies: 13" h x 18" w
Center cubbies: 13" h x 22" w
Campfire Screen
Frame: steel
Fabric: polyester mesh
54" h x 36" w (back) x 34" d (side)
Campfire Big Lounge
Frame: wood
Fabric: polyester
Padding: foam
Feet/glides: plastic
29" h x 66" w x 32" d
Campfire Ottoman
Frame: wood
Fabric: polyester
Padding: foam
Feet/glides: plastic
16" h x 24" diameter
Campfire Paper Table
Base: low-pressure laminate
Top frame: plastic
Tabletop: paper-pad or glass
23.5" h x 18" diameter
Campfire Personal Table
Natural oak veneer
26" h x 14" w (back) x 19.5" d
Shipping & Delivery
Simple Scheduled Delivery:
Free
Simple Scheduled Delivery is for folks that don't mind carrying furniture. The shipper will call prior to delivery to arrange an appointment, but the driver will not bring the furniture inside.

Typical transit time is 4-7 business days.
Larger/Freight items:

For

Residential deliveries,

the shipper will contact you via phone call/email at least 24 hours in advance - to schedule a delivery appointment window (typically a 4 hour window). This is when your order does not ship with UPS/Fedex. Most shippers will have online tracking available as well.

Business deliveries

to companies/commercial addresses will typically not come with a pre-arranged appointment, but will arrive during standard business hours. Please contact Smart Furniture or the shipper if your business address has special scheduling needs.


Smaller items + office chairs will typically ship via UPS/Fedex with a tracking number and online monitoring, but not a phone call and delivery appointment (UPS/Fedex do have scheduling programs with sign up on their websites). This can include office chairs and other products requiring assembly.
The driver will deliver the shipment at the ground level/front of your house or in your apartment's regular delivery area. They will not bring the furniture inside or carry it up stairs.
If you live in an apartment, the doorman can accept delivery on your behalf.
For Larger/Freight shipment (non UPS/Fedex) You must be present at the scheduled delivery appointment to inspect the delivery items and sign paperwork if any damage is visible.

We'll be sure to assist with any damage that may occur. Please call Smart Furniture right away if any issues arise.

Any questions? Chat or call! We're happy to help!
For more information and shipping comparisons, click here.
Ships in 11 box(es)
Box 1:
15" h x 11" w x 67" d
Shipping weight 60.5 lb
Box 2 (if regular Bivi Desk is chosen):
5" h x 33" w x 63" d
Shipping weight 35 lb
Box 2 (if Bivi Desk with Back Pocket is chosen):
10" h x 19" w x 61" d
Shipping weight 47 lb
Box 3:
5.75" h x 21.75" w x 11.5" d
Shipping weight 6 lb
Box 4:
4" h x 15" w x 64.5" d
Shipping weight 53 lb
Box 5:
4" h x 28" w x 64.5" d
Shipping weight 90 lb
Box 6:
22.5" h x 24.5" w x 24.5" d
Shipping weight 43.4 lb
Box 7 (if glass Paper Table top chosen):
1.5" h x 26.38" w x 26.38" d
Shipping weight 12.5 lb
Box 7 (if sketchpad Paper Table top chosen):
.75" h x 25.75" w x 25.75" d
Shipping weight 5.1 lb
Box 8:
Big Lounge; ships fully assembled
Product size 29" h x 66" w x 32" d
Box 9:
Product weight 13.3 lb
Box 10:
12" h x 56" w x 48" d
Shipping weight 35.4 lb
Box 11:
Product weight 28 lb
Shop With Confidence

Check out our 45-Day Return Policy!
We've ensured your personal data and sensitive information is always private and protected.