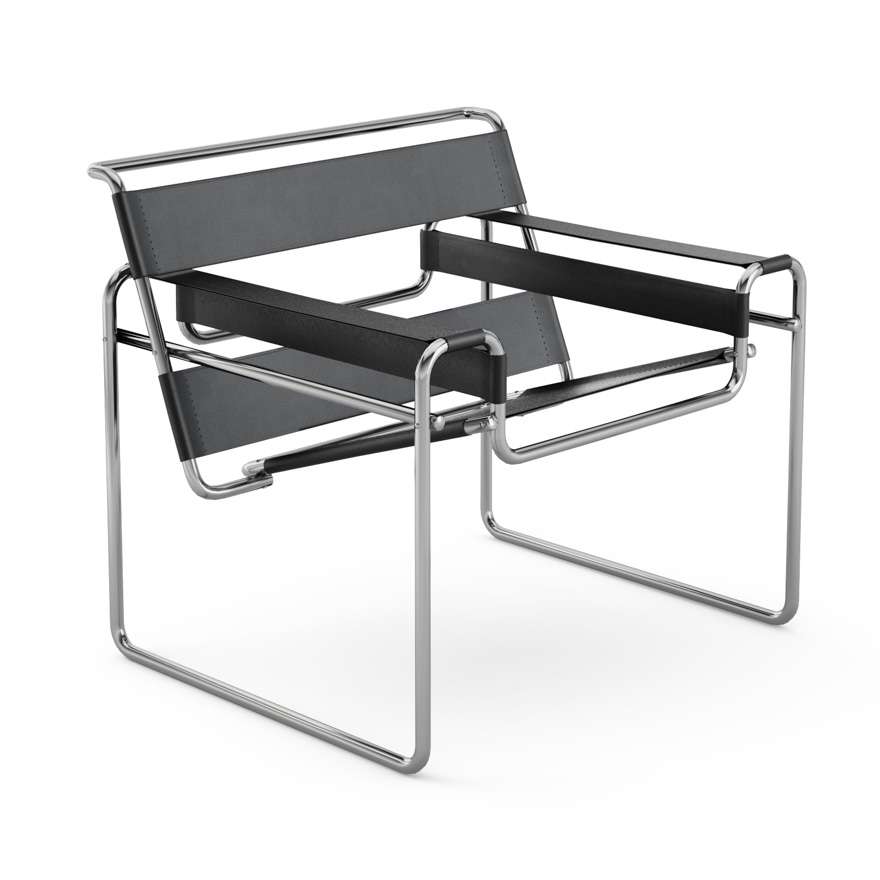 Wassily Chair by Knoll
Leather
|
Black Belting Leather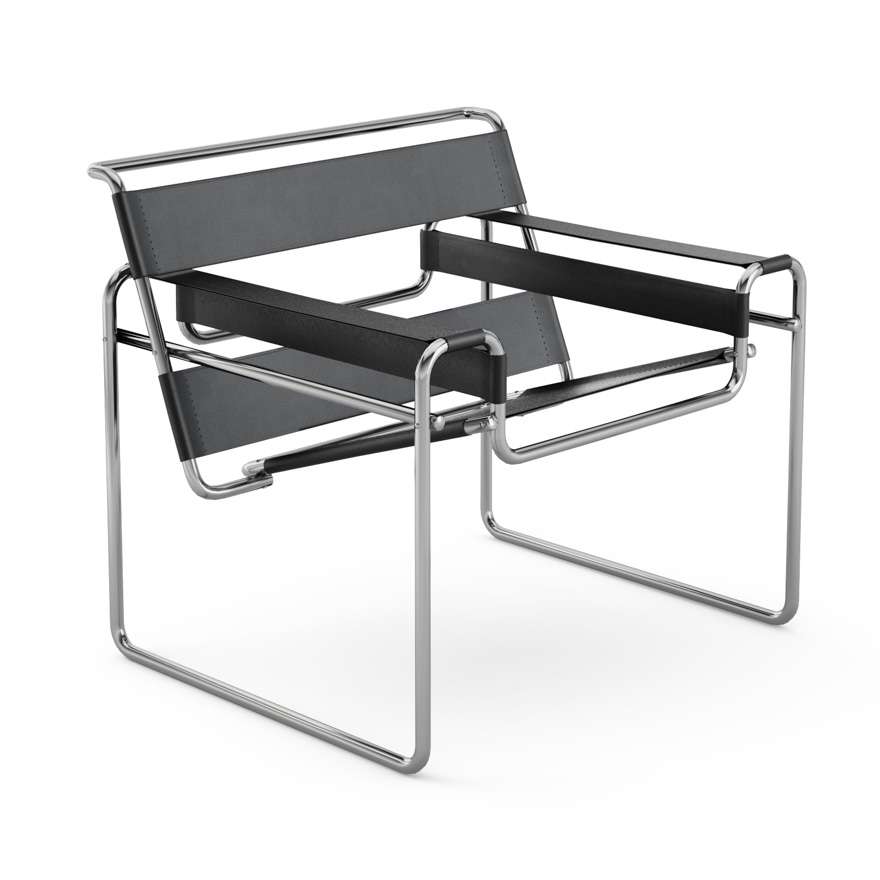 Wassily Chair by Knoll
Leather
|
Black Belting Leather
Don't see a configuration you like? Customize your Wassily Chair by Knoll.
Wassily Chair by Knoll
designed by Marcel Breuer
The Wassily chair is constructed of tubular steel with a polished chrome finish, as well as either thick cowhide upholstery of Spinneybeck belting leather. German designer Marcel Breuer concieved the Wassily chair while an apprentice at Bauhaus in 1925. It was the first tubular steel piece of furniture, a major advance on aesthetic and practical furniture design. Inspired by the bicycle and named after Breuer's friend and contemporary Wassily Kandinsky, the Wassily chair has endured as art and furniture for nearly a century.
The chair can fold and adapt to the user. Like the equally famous Bertoia chairs made decades later, negative space is a chief element in the design; space passes through the chair. The leather straps are thin, carefully placed for maximum support and comfort and minimum material.
The materials of the chair (originally canvas, now leather, as well as tubular steel) were as revolutionary to the design world as was the aesthetic achievement of the finished product. The Wassily is a gorgeous chair, brilliantly conceived and executed, with a prominent place in 20th century design.
See all product information and details here