Smart Furniture Team
Meet the people who work at Smart Furniture. Headquartered in Chattanooga, Tennessee, our goal is to be your trusted source for furniture. From our industry-best return policy to award-winning customer service, we are committed to offering unique and iconic products from beloved brands that can be tailored to your exact needs.

Mark Graves
CEO & President
Mark Graves is the President & CEO of SmartFurniture.com.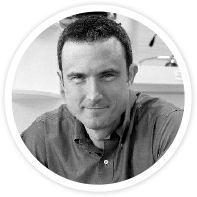 Stephen Culp
Founder & Chairman
When Stephen founded Smart Furniture, he set out to change an industry. Working in a Stanford professor's garage in the late 90s, Stephen designed the first patented Smart Furniture® and pioneered the now familiar "Design on Demand®" model of personalized, web-based product design. With the help of an incredible team, his goal has been to put design directly in the hands of consumers, and bring custom design to a whole new market -- everyone.
Stephen is a former Peace Corps Volunteer, U.S. Navy Reserve Officer, NCAA Division I athlete, attorney, and believer in entrepreneurism (both for-profit and nonprofit). In addition to Smart Furniture (his first love) he is a co-founder of Delegator.com, PriceWaiter, the Chattanooga Renaissance Fund, and Causeway, a nonprofit supporting civic entrepreneurs.
He studied at UNC-Chapel Hill, Stanford Law School, the Stanford Center on Conflict and Negotiation, the Université de Paris VII, and the Institut d'Etudes Politiques, where he produced a photo and audio journal of the revolutions in Eastern Europe as the Berlin Wall came down. In third grade, dressed as a horse, he presented what was likely the worst book report of all time.
Most importantly, Stephen is a devoted husband and father, and is working with researchers on a unique project to develop novel treatments for cystic fibrosis.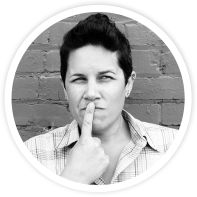 Melanie Silva
VP of Sales
Meet Melanie, a self-proclaimed "dirty hippie" and our extraordinary V.P. of Sales. When she's not on the phone talking through office chair comparisons or writing useful content to help shoppers decide which option to select, she's out and about in downtown Chattanooga walking Kona, her uber-awesome Alaskan Malamute. She rocks a hot mullet and judges non-recyclers and speeders in the Whole Foods parking lot alike. Despite her preference to drink copious amount of craft beer, due to triathlon training coupled with old age she can no longer handle her alcohol and is typically in bed before 11 P.M. Which works out well because she's a lot nicer in the morning with more sleep. And lots of coffee. Lots. Born and raised in Hawai'i and with her masters degree in the archives, she is actually sweet and semi-smart. Her sharp wit can make you cry laughing - or just plain cry (it's a crap shoot). She brings a gun to a knife fight, will tell you if you look fat, and enjoys self-deprecating humor. Lover of travel to new places (not prison), old men's plaid shirts (the really soft ones) from thrift stores, and The Red Green Show.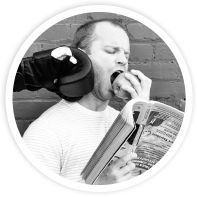 Adam Litchfield
Customer Service Manager
Meet Adam, a rockstar when it comes to customer service, and always willing to lend a hand with absolutely anything. If you have a question about assembling your furniture, Adam will take the time to explain each step over the phone. If that doesn't work, he'll record a video to show you. If he could be there in person to assemble it for you, we're pretty sure he would. He's pretty handy.
Adam brings his mad tennis skills to the ping pong table, but is always a team player when it comes to company goals His reason for joining Smart Furniture? "It seemed like a fun place to work, one that was filled with talented people, that had a genuine business concept."
Favorite Quote: "Nobody grows old merely by living a number of years. We grow old by deserting our ideals. Years may wrinkle the skin, but to give up enthusiasm wrinkles the soul." - Samuel Ullman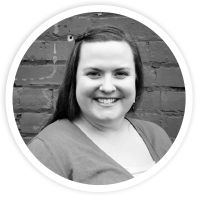 Natalie Bigger
Furniture Genius
Natalie works in the sales department at Smart Furniture, loves talking to people, and has a cheery personality - so sales is perfect for her. Every time the phone rings she gets to help a different person find what they're looking for. Whether it's picking out a new sofa, the best office chair, or a new bedroom suite, Natalie loves helping.
When she started working here, she was one of our 3D Rendering Specialists. Today, she still does all the renderings for her customers' retail stores and tradeshow booths - and loves every minute of it. Natalie's loved Smart Furniture for years; she even based her senior design project on the concept of Smart Shelves. When in college, Natalie spent a semester in Ireland - traveling, studying design, and having an amazing time.
Natalie has a degree in Industrial Design from Auburn University and moved back to Chattanooga after some post-college fun in Atlanta. She's engaged to be married and super excited about the fun years to come. Danny is a hard working man and they push each other to be better people. They are accompanied by one sweet little kitty, named Calisi (nicknamed Kiki). Nat also enjoys spending her free time making jewelry, and she created Purple Wire and goes to tradeshows around town as well as selling her jewelry in a few stores around downtown Chattanooga. She loves to travel and really loves live music.

Tim Zorca
Developer
Tim is our super-powered developer.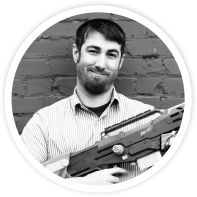 Lucas Golden
VP of Development
Meet Luke, one of the stalwarts of our IT/Development team and all-around nice guy. Hailing from Hot Springs, Arkansas, Luke is a 4th-degree black belt in the art of Tae Kwon Do, and was once the National Board Breaking Champion with a personal best of breaking 15 boards at one time. He's not what you call "great" at catching things, but we don't really give him a hard time about it ... for the most part. Okay, maybe a little bit. Honestly, we give him grief almost every day. Luke loves the relaxed working environment here at Smart Furniturea, saying, "What's not unique about working here? I can come to work wearing shorts and flip flops and not get sent home. I have had my dog (a Great Dane, mind you) pull over my desk and not gotten fired. Yet even with all of that, everyone will buckle down and do what needs to be done to not only meet, but exceed, all expectations."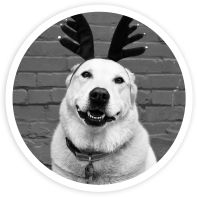 Kona
Office Dog
Kona is our resident office dog. She can usually be found begging for treats or snoozing by the front door.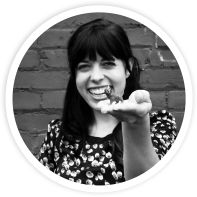 Brooke Aldridge
Furniture Genius
B-ashful at writing about herself
R-eady to have a good time
O-ddly unusual
O-utrageously hilarious
K-indly warmhearted
E-xceptionally delightful
I have an old dog (Garfunkel) and a fat cat (Magic Rainbow). I begin most mornings with an apple and a walk. I recently moved back to Chattanooga from Portland, Oregon. Favorite pastimes would include sock-looming, baking, reading, laughing, hikes (on flat terrain), and a good cup of hot tea.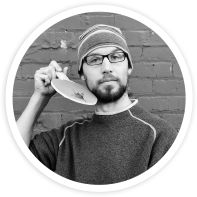 Mark Rico
Web Content Specialist
Back in 2007, we needed a SketchUp Rendering Specialist to give our customers 3D views of the custom shelving systems that we were designing for them. We took a chance on Mark (who didn't have any experience but really, really, really wanted to work here) and ended up with a perfect fit and some really great renderings. Sadly, all things come to an end - and the Rendering Specialist job description eventually reached the end of its usefulness.
Fortunately, before cutting him loose, we found out that Mark was a gifted writer. As we moved more towards selling "furniture" in addition to the Smart Shelves for which we'd been known, Mark happily moved to Marketing and has been our Content Specialist ever since. His days are full of writing copy for our emails, website, marketing banners, blog, and social media outlets. In addition, he helps with product entry, routine data entry, and site maintenance.
At home, Mark is a very fortunate husband, proud daddy to three girls and one boy, and despises the Kudzu that his neighbor has been cultivating. (If you've never experienced the blight that is the Kudzu vine, count yourself among the lucky ones. Your Saturdays are longer, your back hurts less, and your outdoor maintenance might actually be relaxing.) To keep his mind off the ever-encroaching Kudzu menace, Mark's children dress up in ridiculous outfits and sing very silly songs. They call him "motorcycle monkey." His dog heels on command, cleans up all the dropped food, and never barks unless there's a bad guy at the door. She's also faster than your dog.
As a way of blowing off steam, Mark plays bass in a local band. That's not his main instrument, though. He's been playing cello for over 25 years now, and it's like an old friend who understands him perfectly. Mark is known for making obscure jokes, wearing the same sweater for days on end, riding his motorcycle to work, eating healthy food that disgusts T.J., and unrepentantly using the Oxford comma.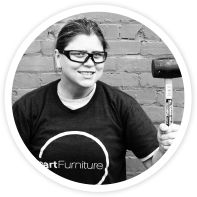 Jammie Campbell
Warehouse Manager
Jammie, aka Wonder Woman for her ability to do anything and everything she is asked to do when it comes to products details, inventory, and anything else to ensure that customers receive exactly what they want. When not answering questions regarding measurements, shipping quotes, and shipping deadlines, she can usually be found in her super cool game room or playing that old man sport called golf in her spare time ... well, that was before she decided to get married. Now she spends her time with her fiancé planning the wedding. Originally from Kentucky, Jammie calls Dalton, Georgia her hometown. She has been the Warehouse Manager for Smart Furniture for nine years and loves her job in more ways than one.
She loves sports, nerds, and even the tree huggers (Mel). She drinks beer, eats fried foods, and thinks exercise is overrated. She will be known as the crazy old cat lady due to her love of cats, but her cats are not the usual cats that like to lie around and avoid being petted or loved on. She has four of them, but they are actually dogs in cat suits - because they're very loving & HUGE. As soon as you walk in the house they are there to greet you. And if you dare sit down, all four will be begging for your attention. Jammie loves karaoke and will sing a Patsy Cline song - and make you think it's actually Patsy singing - although she would never admit to being that good. She has a great sense of humor and loves to make others smile. When Jammie leaves a room she'll most likely exit saying, "love your hair, hope you win..."leaving you confused.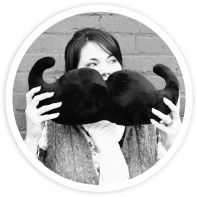 Cyndi Brackett
Accounting Manager
Cyndi Brackett, one of our two Accountants, has held down Smart Furniture's financial "fort" with her superpower accounting skills for the past nine years. She also is known as the Human Resources phenomenon. She's memorized all 22,202 pages of the new Affordable Care Act and can recite it perfectly backwards while juggling lemon drops and catching them in her mouth. She likes to refer to herself as having the personality as an ordinary accountant, but you'll find her putting to shame any karaoke fanatic if you walk into her office on a good day. If Apple Bottom Jeans plays, you can bet your bottom dollar she will be getting low, low, low at her desk.
Cyndi is married to her wonderful husband of 21 years, Mark, and has two children, two dogs, and one cat. Her two kids Olivia and Logan are the apples of her eye. You will find her with them at sporting events, being their biggest fan. Olivia is her Mini-Me and reminds all of her mother. Logan is 16 and about to drive his first car alone. Cyndi hopes the day comes later rather than sooner. She enjoys home projects and can put any Pinterest pinner to shame. Every day is a constant battle between good and evil as her animals try to foil her plans. Her cat Daisy walks across newly painted decks; her dog Luke - with a torn ACL - follows right along. Her other dog, Layla, mostly watches. Overall, Cyndi uses her superpowers in about every area of her life and is extraordinarily humble about it. She's the kind of person you'd want to share coffee with at one of the cozy coffee shops down here in Chattanooga.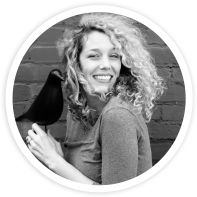 Leslie Morales
Studio Manager
Meet Leslie, manager of our flagship Smart Furniture studio and showroom here in downtown Chattanooga.
Being a big part of the face of Smart Furniture on the local level, Leslie enjoys working with anyone and everyone, from casual strollers to power shoppers, saying, "Working with the general public every day is extremely rewarding. Starting with the customer's space, collaborating ideas, designing and adding our products to their space always ends with an enjoyable experience."
When she has downtime, Leslie's favorite hobbies include gardening, hiking with her dogs, cleaning (yes, she enjoys this), running, and managing, with her husband, their family-owned restaurant on the Chattanooga Southside..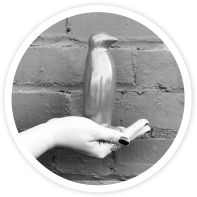 Karen
Furniture Genius
Meet Karen, a free-spirited and fun-loving soul, and an integral part of our sales team here at Smart Furniture. Never one to let a challenge get the best of her, she's always striving to be at the top of her game and keep her bright, shining smile going all day long.
What attracted her to Smart Furniture? "Really, it was just dumb luck that I was lucky enough to become a part of the SF team. The happy working environment combined with the opportunity to do the thing I love best - which is to work with customers - makes it a pleasure to go to work every day. And where else can you find dogs and baby ducks at work?"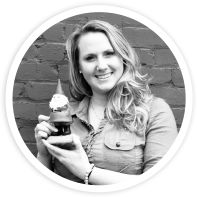 Caroline Allen
Furniture Genius
Caroline was born and raised in Indianapolis, Indiana (she's a Hoosier at heart) before moving to Chattanooga. Now she sells awesome furniture and works in an office with a bunch of crazy, fun-loving people. We'll never forget Caroline's first day here a little over a year ago ... April Fool's Day 2013. Knowing what she did about Smart Furniture, she expected some kind of prank. So she wasn't surprised when we told her that the person who hired her, Melanie Silva, had been fired for stealing Kartell Gnomes from the warehouse. Luckily, it wasn't true but it must have been some kind of premonition because Mel does steal stuff off Caroline's desk sometimes.
When Caroline's not here in the office, she's usually at home with her boyfriend and two sweet, darling, little girl cats (Caroline's a little bit of a crazy cat lady). Or you'll find her outdoors checking out the awesome views in Chattanooga, gardening, soaking up some rays, reading, watching movies, and spending time with family and friends. She also travels back to Indy pretty often. All around, Caroline just wants to have a good time!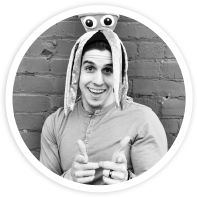 Christian Roemer
Marketing / Copywriting
Christian Roemer, born September 10th, 1986, isn't your average office professional; in fact, he's not professional at all. Instead, he's totally pro. As an avid karaoke singer and performance extraordinaire, he captivates the hearts and minds of everyone at Smart Furniture with his flamboyant antics and insatiable desire for attention. He began working for the company in March of 2012, and the office has never been the same since. As is the case with most artists, his artwork is sometimes misinterpreted--he's often regarded as a clown, and people tend to misconstrue his random songs as jokes, often failing to grasp the deeper connotations of the words he carefully molds and puts to melody. For example, his song, "I like drinking coffee, hey, hey, hey, hey" was approached as a celebration song when he really intended it to be a cutting remark on the pains of aging and the duplicitous nature of dependence and caffeine addiction. Sometimes the songs are pretty funny.
Christian is married, has no kids, and rock climbs on the weekends. Because of his egotistical outlook on life, he assumes that any rain on the weekend is a direct and personal affront to his passion of the outdoors, and he can often be seen cursing the gray skies in the case that the unthinkable transpires. He usually assumes that bad drivers are "terrible people," and our CEO, TJ Gentle, often calls him a communist. Christian urges people to not be intimidated by his 5'7" stature, and instead insists that folks understand he's a romantic, often striving to find the deeper understandings in life as well as acquire comfort in this "mortal coil" we call human existence. If you're looking for Christian, there's a good chance you'll hear him before you see him because he's mostly gregarious, somewhat pompous, and always loud. He has no choice but to reflect his personality in everything he does, and he's unable to be anything but himself. He also enjoys kitten gifs, aged whiskeys, and carbonated water, and he likes to think he's the anchor that keeps the Marketing and Creative offices from absconding into oblivion.

Chris Wilson
VP of Marketing
Chris' bio is coming soon! Stay tuned for some awesome factiods about this guy.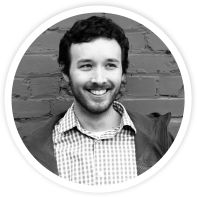 Kenny Thatcher
Customer Service
Meet Kenny, one of our staff's newest customer care enthusiasts. Kenny graduated with a degree in Marketing from the University of Tennessee in 2004 and joined our team in April, 2013 after six years of working in the mortgage industry. He couldn't be more thrilled to put his communication skills - and other business skills - to the test at Smart Furniture, and he's psyched to learn all he can about online retail.
When he's not working hard to serve up platters of delicious customer solutions at work, Kenny enjoys competitive cycling, reading Hunter S. Thompson novels, fixing up his 100-year-old garage, and sampling whiskey. He's also getting back into a former passion, rock climbing, after a 7 year hiatus.
Kenny and his wife Hannah reside at the base of Lookout Mountain in St. Elmo, where you'll find them walking their dogs every single day, rain or shine.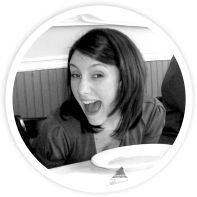 Whitney Kohlbus
Purchasing Manager
Whitney Kohlbus is the purchasing manager here at Smart Furniture. She hails from Augusta, GA (home of the Masters for all you golf fans) and graduated from the University of Georgia (Go Dawgs!). Whitney's been with Smart Furniture since October of 2010 and she considers the company a part of her, literally. She acquired the "Smart" scar on her knee playing on the company's softball team her second day on the job. The skinned knee was her own fault, as Whitney is fairly clumsy and has no business actually playing a sport, by her own admission. Her athletic participation should be limited to that of a water girl, but the scar will always remind her of what a great team she joined. When she's not at work, her very busy toddler (Millie) keeps her and her husband on the run. They also have a black and tan hound mix (Sadie) who is teaching Millie exactly how to get her way already (big trouble!). Aside from playing with Millie, which is her favorite thing to do, Whitney likes to take Sadie for walks, visit her friends and family and loves trips to the beach.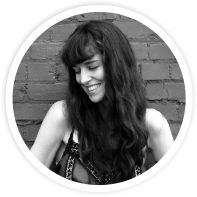 Maggie Pate
Marketing & Merchandising
Maggie Pate is a Southern born and New York City raised gal, so she understands the woes of urban living in tight quarters. She came to SmartFurniture.com after leaving the cutthroat fashion industry and quite enjoys the welcoming spirit of Southern niceties. An excellent curator, she aids the marketing department with her keen eye for style by merchandising our site. Though she is a self-proclaimed introvert, Maggie helps create our social media content. When sheyou's not at her desk, sheyou's styling and propping our photoshoots.
She describes her design sentiment as eclectic; sheyou'll match a vintage sofa with a modern lounge chair and a collection of rustic accents. Her dream living room would have the Toro Lounge Chair, the Fez Shag Rug and the Stilt Floor Lamp. She is a an avid carbohydrate enthusiast and has been known to bring cookies into the office on occasion. Maggie often comes to work with blue-stained hands because she creates textiles from her home studio. The first time her blue hands made an appearance elicited alarm from her co-workers. When she's not working at Smart Furniture or designing prints, she is hanging out at home cuddling kittens, gardening, and baking.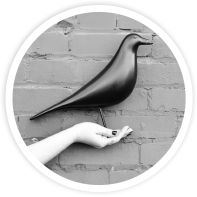 Skeeter Scott
Warehouse
Skeeter's bio is coming soon!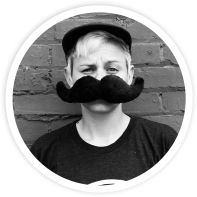 Katie Johnston
Marketing
Katie Johnston was born in Chattanooga but lived the glamorous life of a military brat for her early childhood. She has traveled all over the U.S. and South and Central America playing soccer but her favorite place in the world will always be her grandmotheryou's farm in Wildwood, Georgia. A true southerner at heart, her meal of choice is a heaping bowl of turnip greens with a tall glass of sweet tea (with extra lemon, of course). She enjoys reading self-help books, eating spicy food, telling people at Starbucks that her name is Beyoncé, and shamelessly having personal jam sessions in her car for all bystanders to see. Oh, and Mojo Burrito! She LOVES Mojo. Her list of dislikes is rather short though, only including onions and velvet. In the future she hopes to build her own tiny house and travel the world.
Katie graduated from UTC in 2013, with a BA in Communication and a minor in Speech. She has worked in Marketing at Smart Furniture since April 2014 and has never enjoyed working anywhere as much as she enjoys working here. Melanie likes to call her the Paperboy (the resemblance is actually striking) but it's grown on her now and she's really embraced the title.
KRISTEN ROBBS
Sales/Studio
Kristen's bio will be here soon ... probably.

Garfunkel
Dog
Garfunkel is a dog.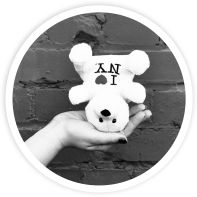 JOE CRUTCHER
Warehouse
Joe's bio got lost in the mail ... should be here soon though!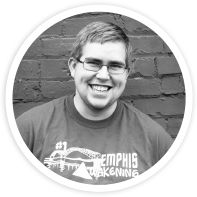 Thunder
Developer
Thunder did not give us a bio. We can only take this as a sign that he does not have an origin. We will be collecting data on him and trying to explain his existence. Thanks for bearing with us.
Mark Graves »