Organize Photo Albums with Photogenic Wall Shelving
We're all familiar with the common term "selfie." Well, we've decided to mix it up a bit and give you ... drumroll please ... the Shelfie! A photo of a wall shelf, available at SmartFurniture.com, that displays the unique personality of the person who owns it.
These are a few of our personal favorites from our own homes. Browse the shelfies below and get inspired to style your own!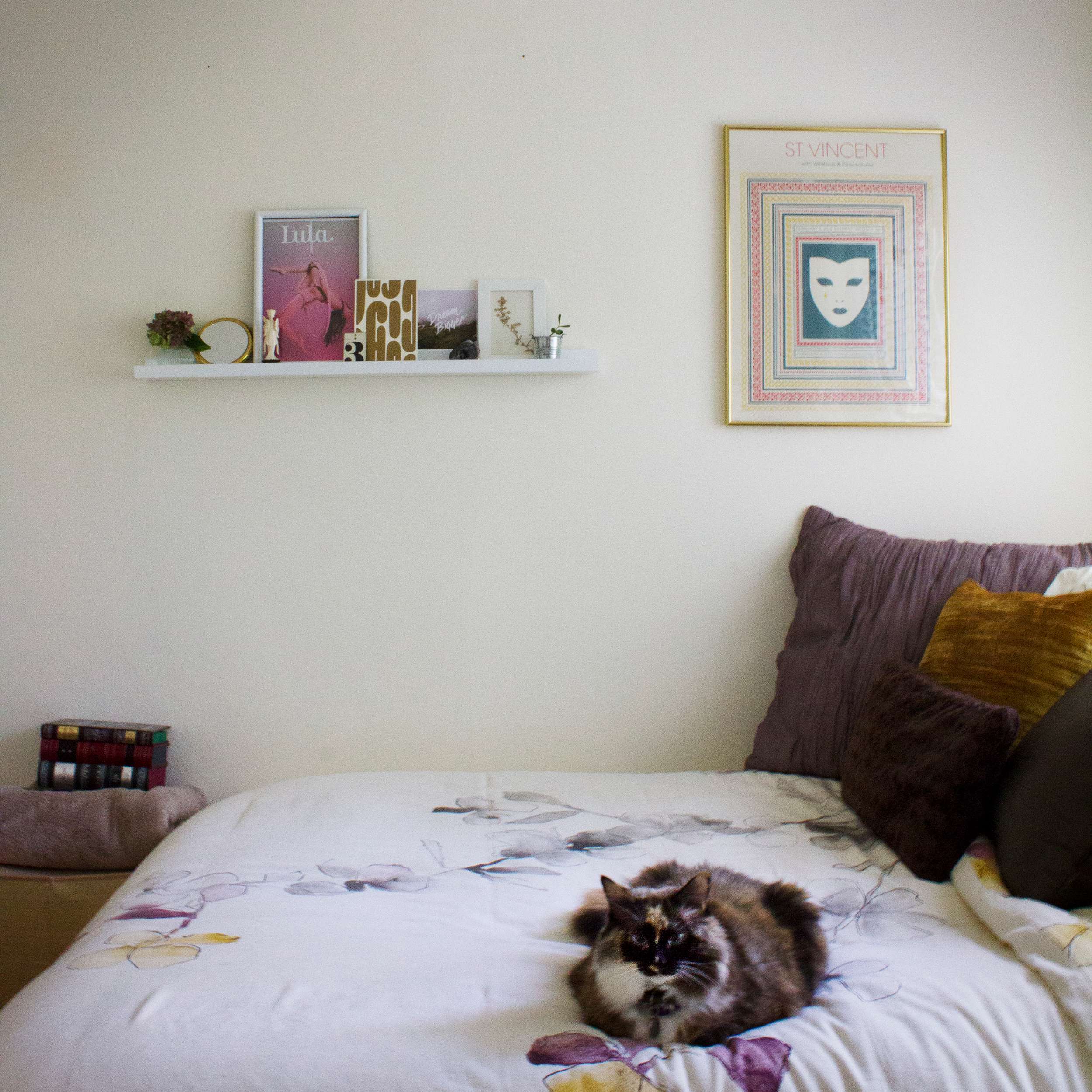 The Designer
"My wall shelf is a perfect addition to my decor. It's understated and allows me to really express my design style"

Floating Photo Ledge in white.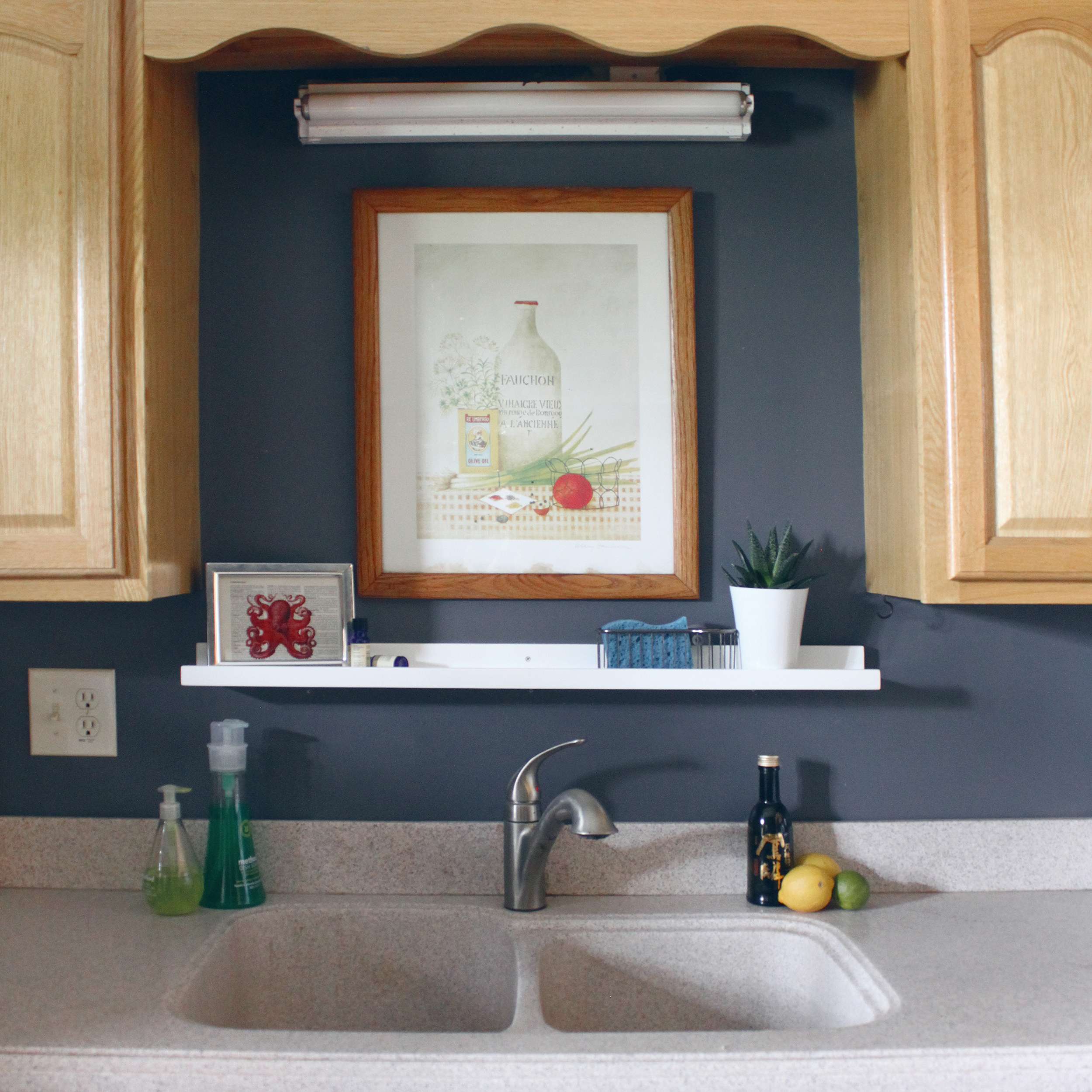 The Neat Freak
"My wall ledge is perfect for added storage above the sink. It gives the clean-freak side of me peace of mind that I can keep things up and off the counter."

Floating Photo Ledge in white.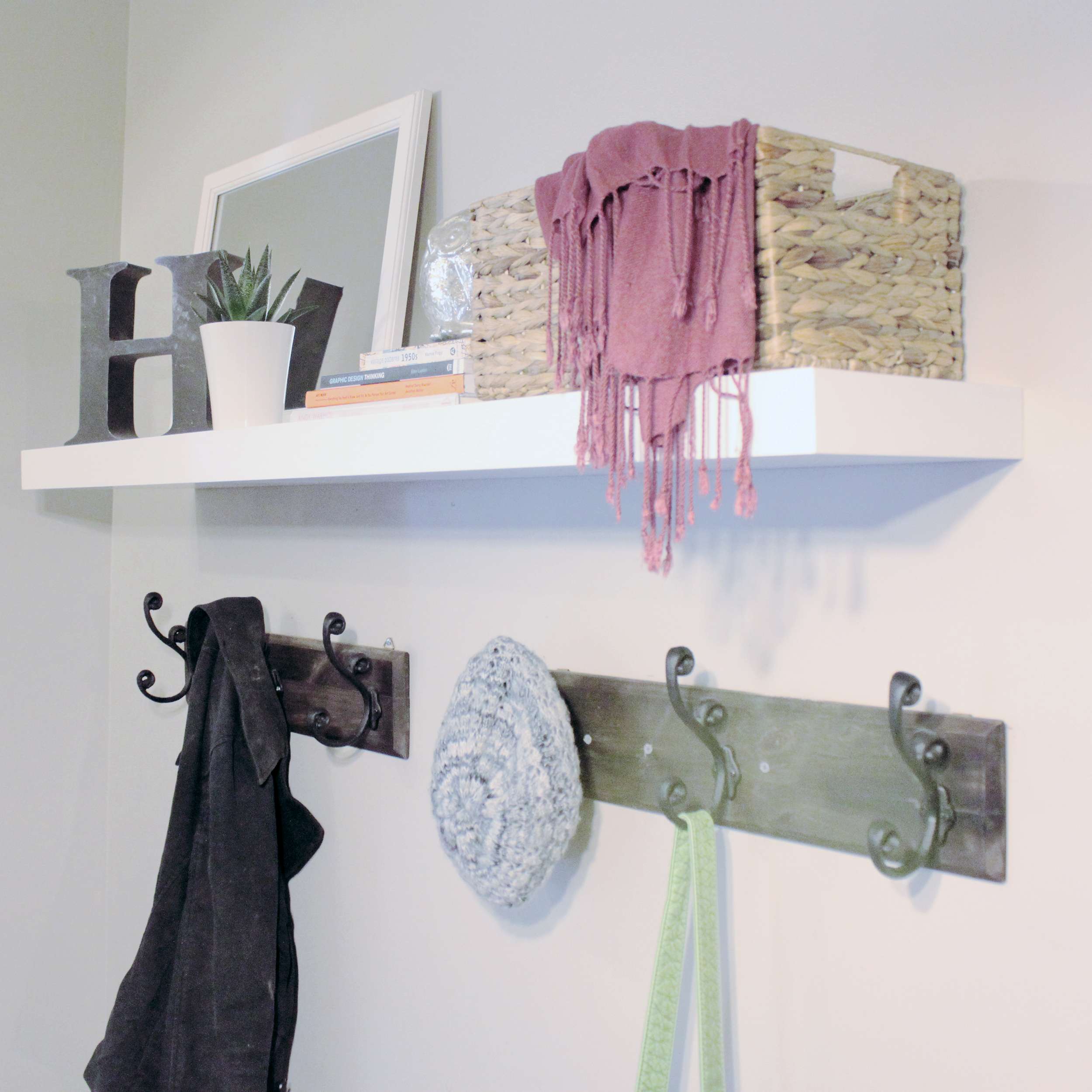 The Decorator
"Aside from being an ideal "blank canvas" to hold decorative items, this wall shelf comes in handy to store scarves and various seasonal items up and out of the way"

So Simple Wall Shelf in white.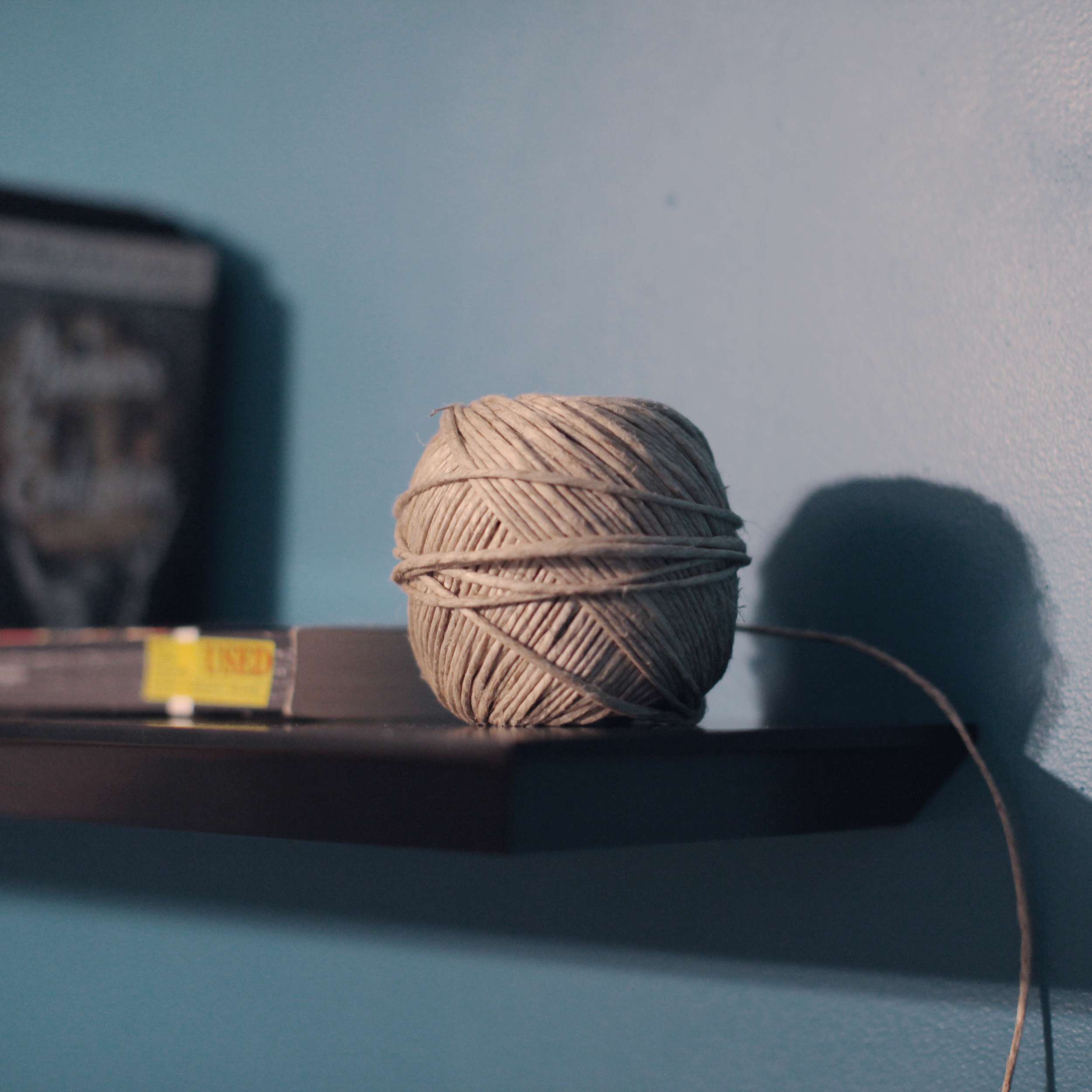 The Intellectual
"What do you get when you combine Foucault, e.e. cummings, and Buddhist Scriptures on one shelf? The most pretentious floating shelf in America, that's what. Most folks have asked me why I put twine on there, and the answer is that I don't own enough books to fill it up all the way."

Oliver Wall Shelf in espresso.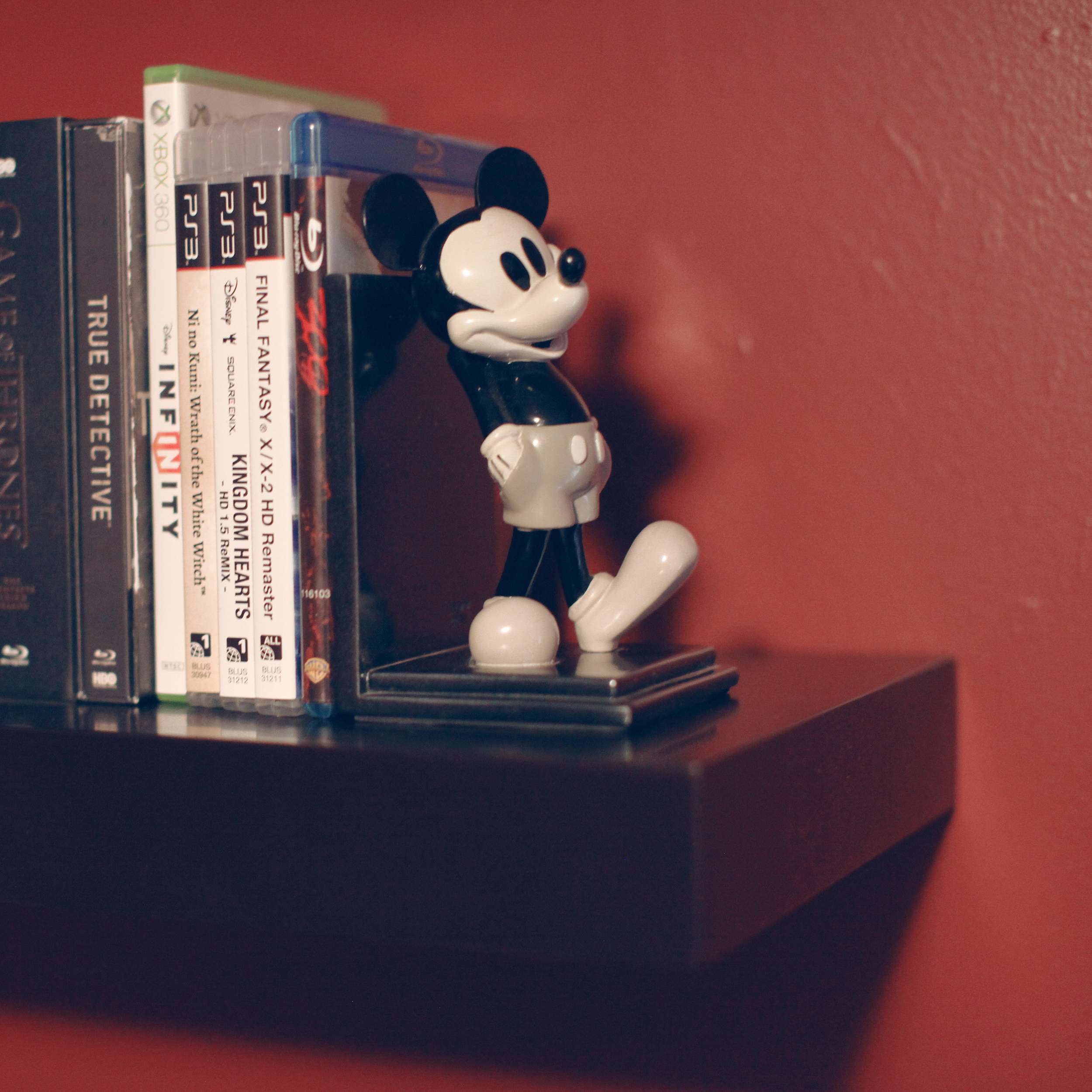 The Gamer
"My shelfie showcases the gaming/entertainment culture that permeates our household. Our wall shelf provides an attractive way to keep our games and blu-rays accessible, but out of the reach of slimy kid fingers."

So Simple Wall Shelf in black.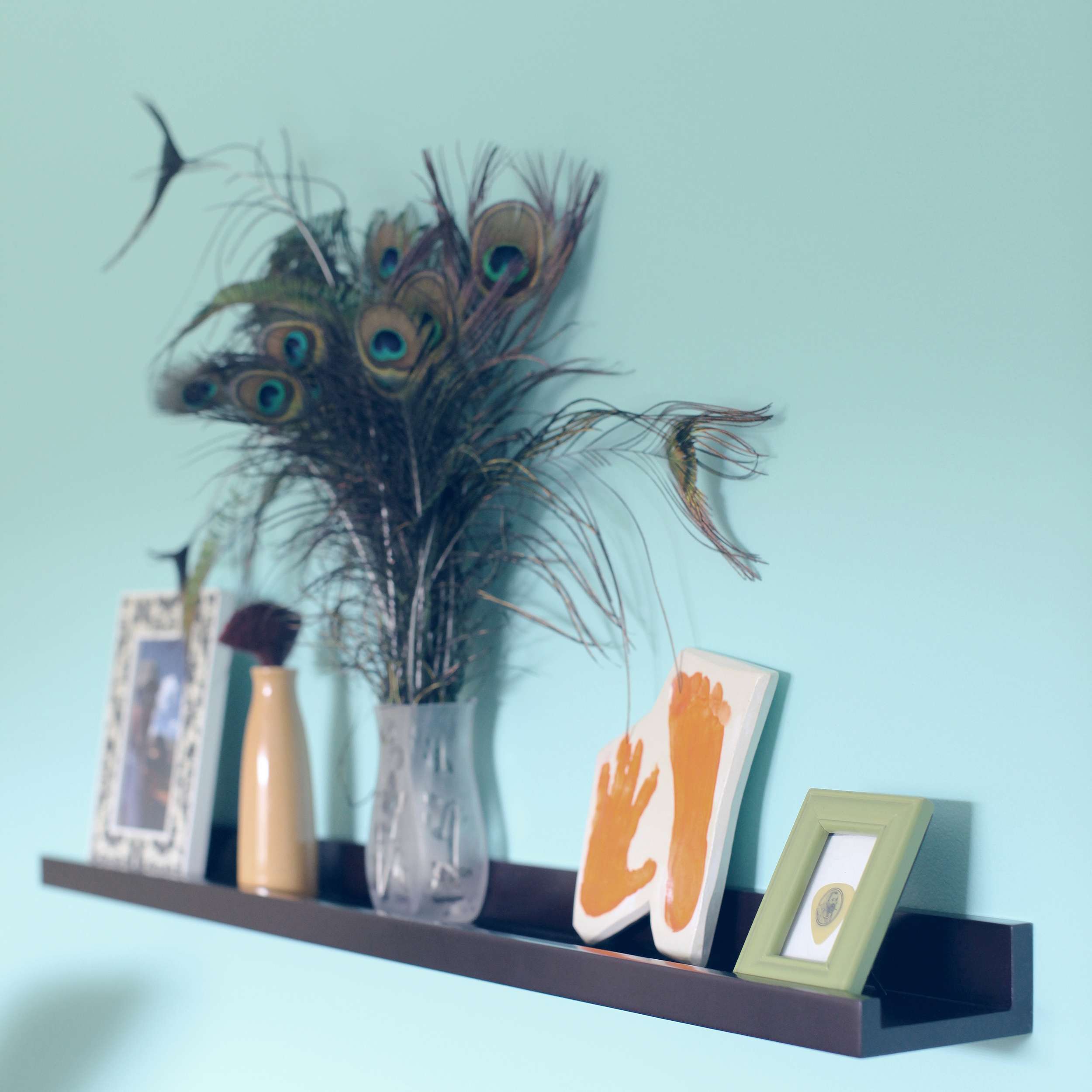 The Free Spirit
"My shelf allows me to perfectly express the important things in my life - family, nature & freedom."

Floating Photo Ledge in espresso.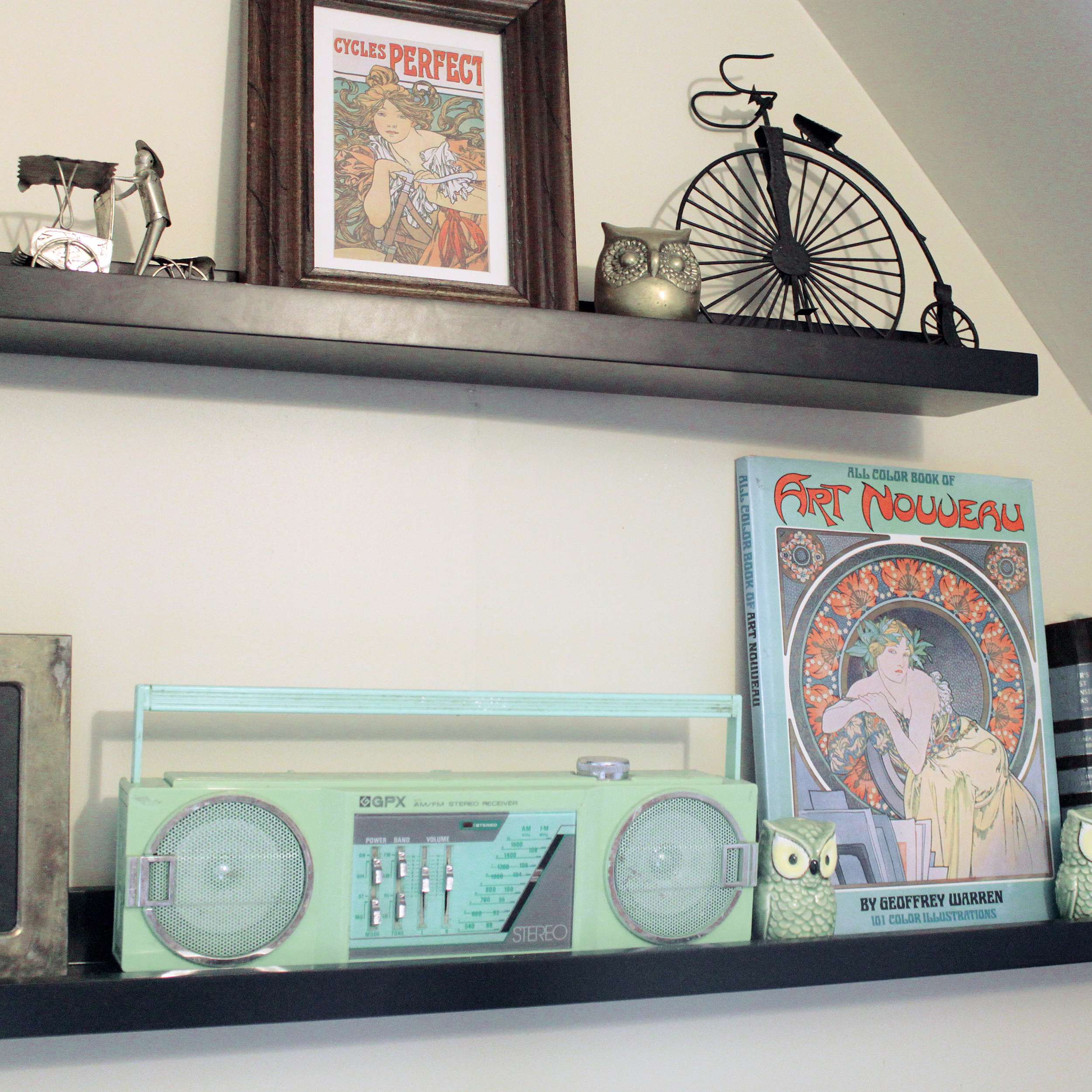 The Vintage Venerator
"We used our 48" Photo Ledge to accentuate our narrow loft window and show off a few things we love. The shelf above is a shorter version and fits nicely into the upper triangular portion of the room. We're short on space upstairs but wanted to make it a fun place to hang out."

So Simple Wall Shelf in black.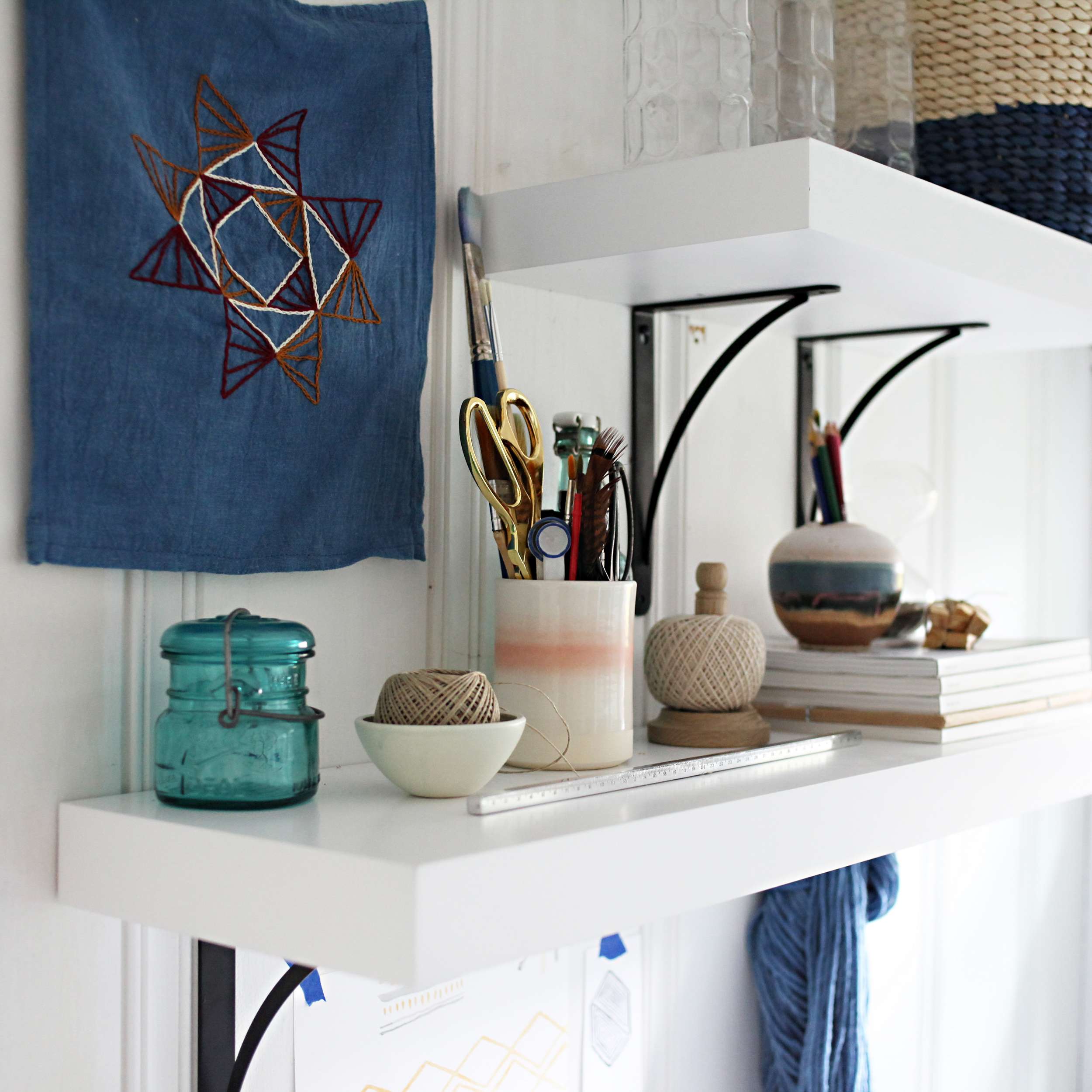 The Maker
"My wall shelf is in my studio space. It was crucial to put my essential tools I use out of the reach of 3 curious kittens. Since the shelves sometimes house heavier items, I added the brackets for security. Right now, it is home to an array of art supplies, fabric scissors, drawing tools and my favorite quarterly publications."

So Simple Wall Shelf in white. (brackets not included)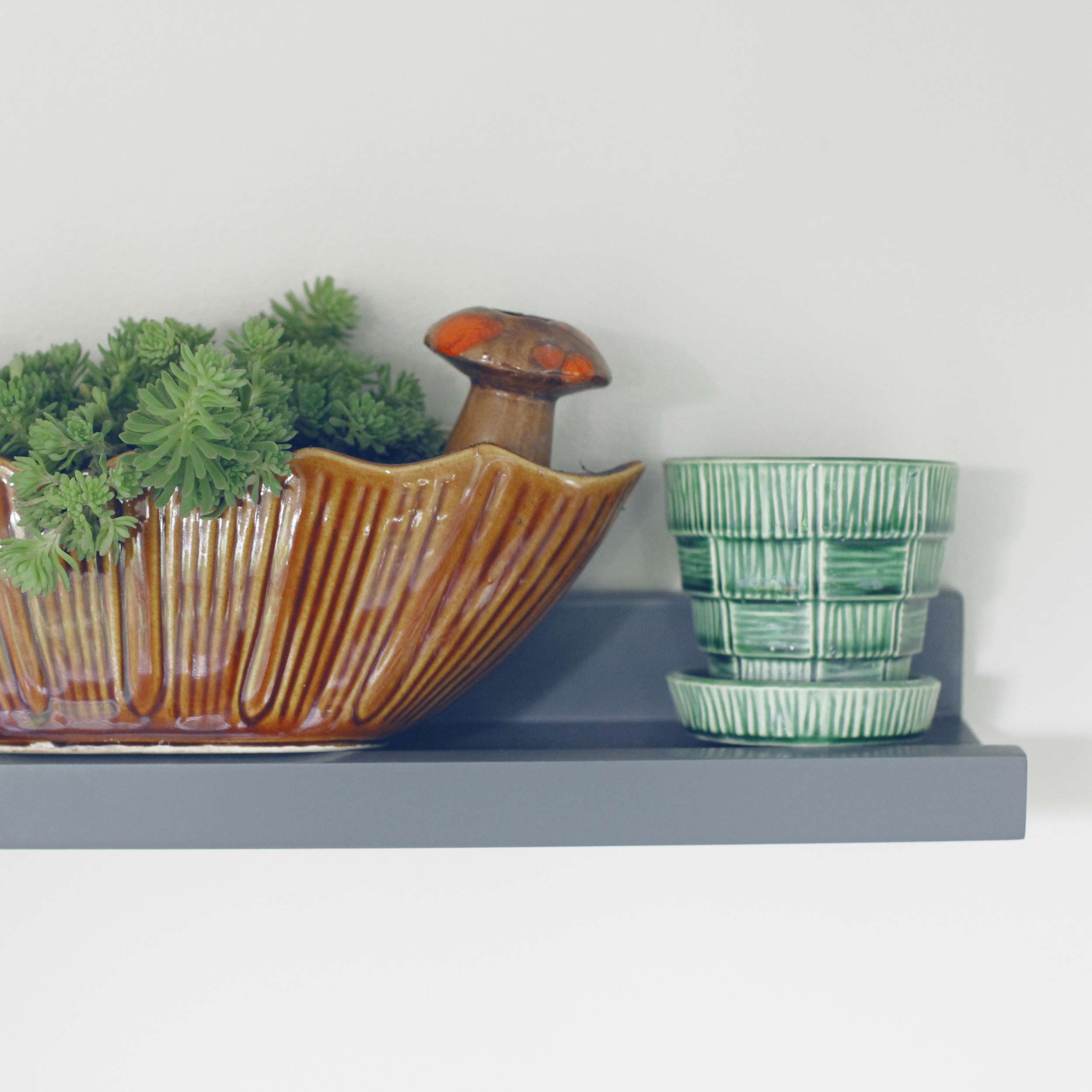 The Botanist
"My vintage McCoy planters are now proudly on display in my sunroom on my new picture ledge. The shallow depth was perfect for window ledge planters and little odds and ends."

Floating Photo Ledge in dark-grey.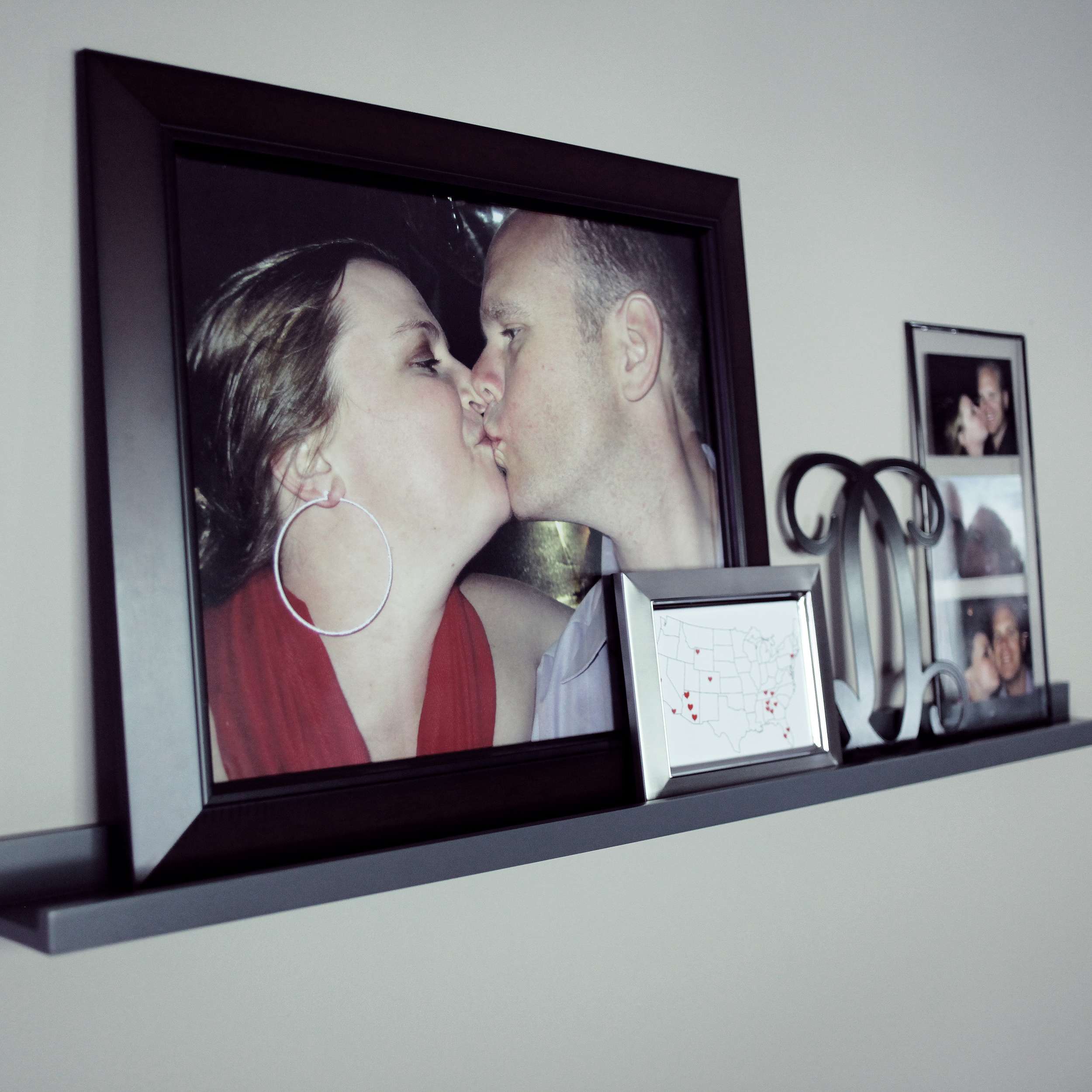 The Romantic
"I love my new photo ledge! I don't hang many pictures on the walls at home, so this is perfect. I hang the shelf and can display new pictures as I get them without putting a million holes in the wall. Since the wedding is coming up we have lots of sweet love pictures - it's the LOVE shelf!"

Floating Photo Ledge in black.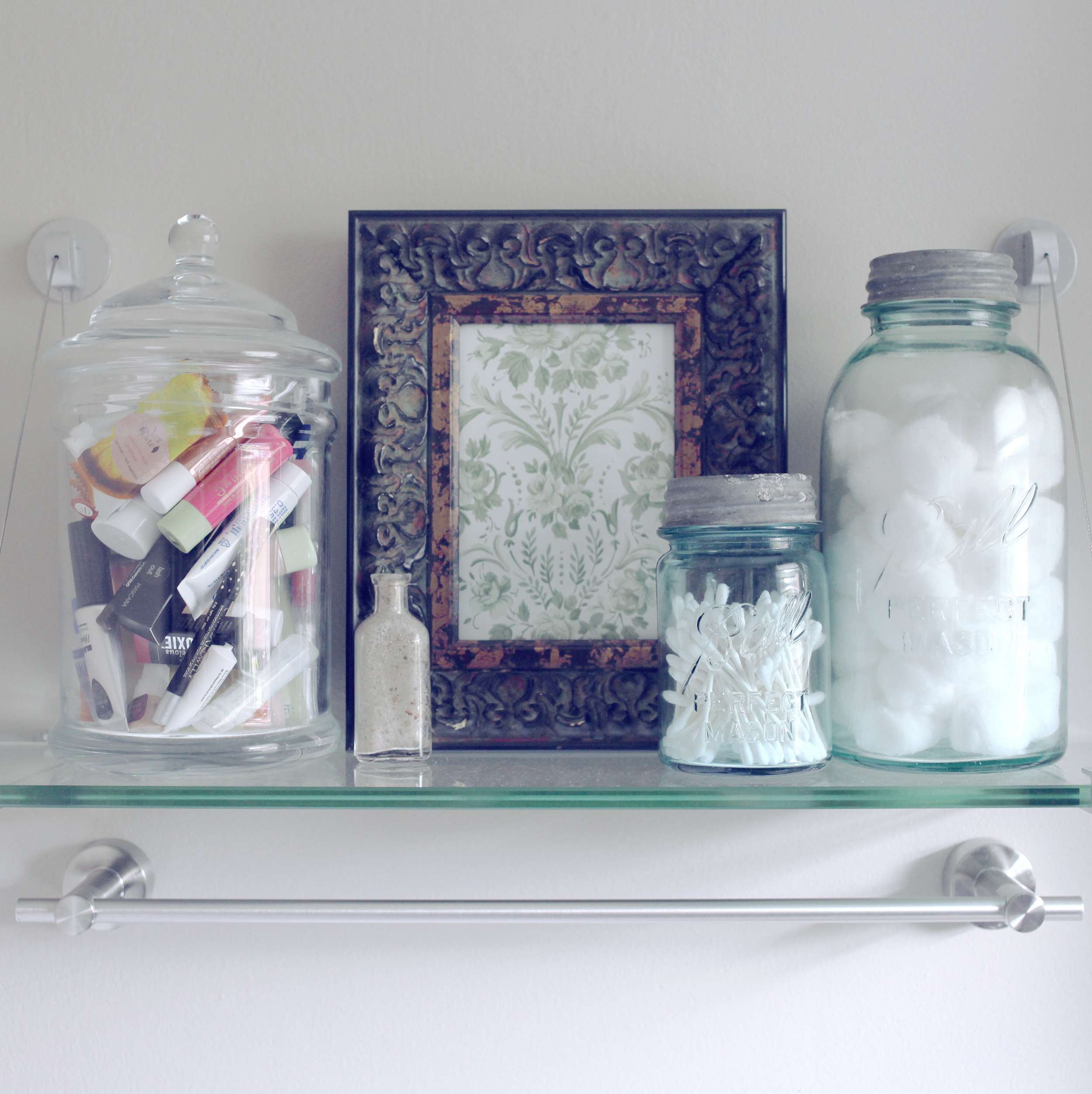 The Beautician
"I love the clean, simple lines of this shelf. It works wonderfully in the bathroom to hold all my samples and morning products!"

Floating Glass Cable Shelf with aluminum clips.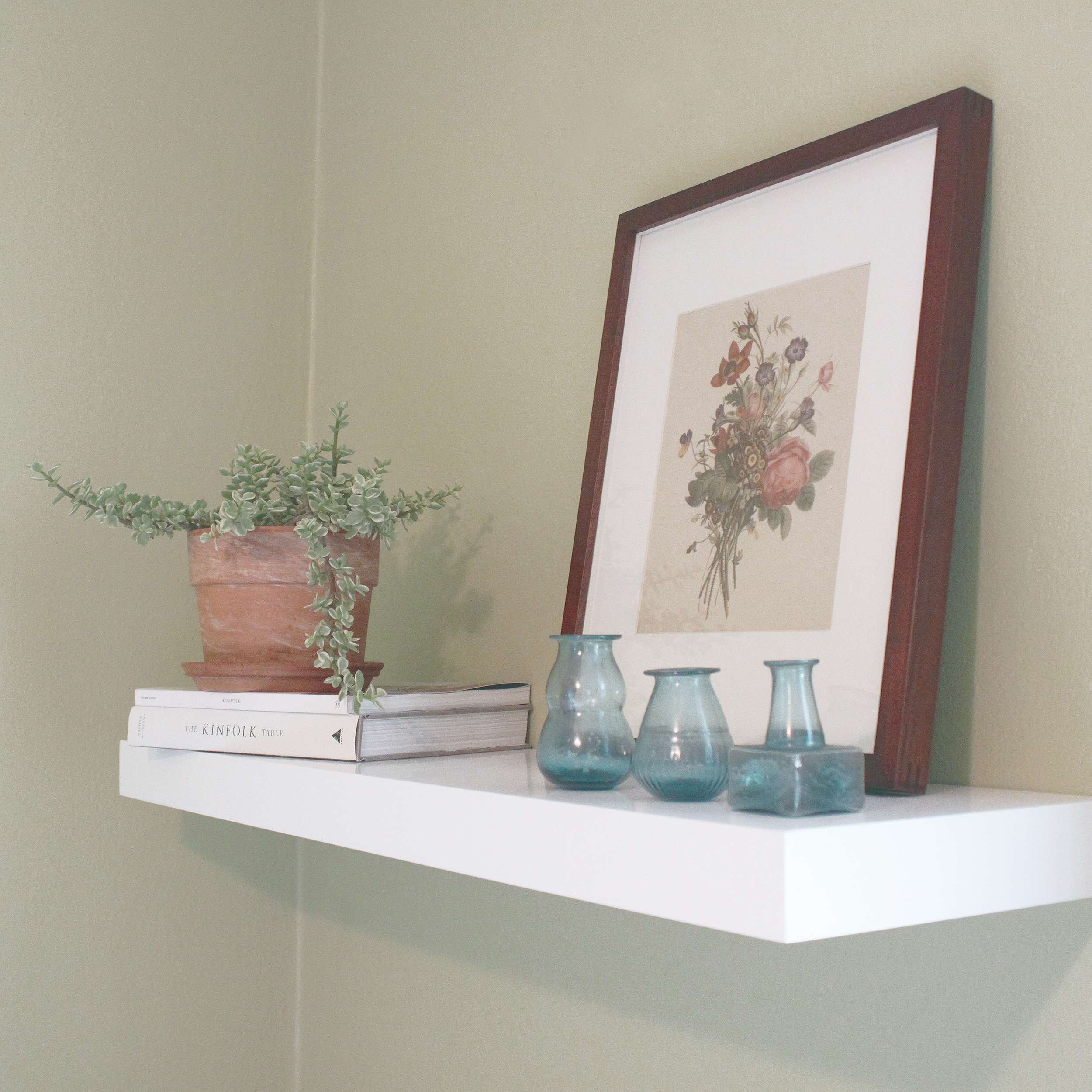 The Curator
"My wall shelf works perfectly for my ever-changing tastes. It allows me to group different pieces together easily whenever I feel the need for a change."

So Simple Wall Shelf in white.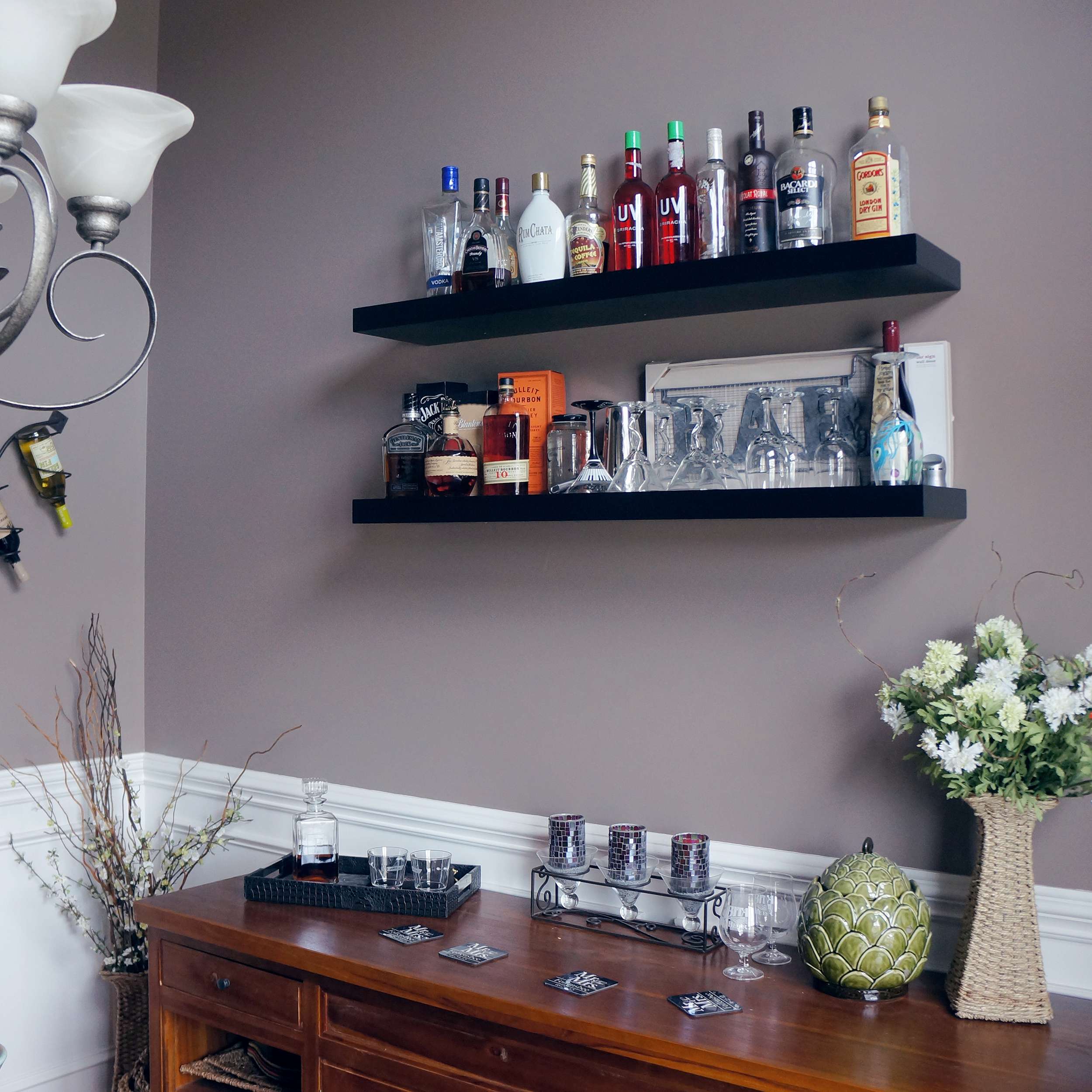 The Bartender
"With a lack of cabinet space in my kitchen, the wall shelves are a great way to showcase my husband's growing whiskey collection and are a perfect addition to our dining room"

So Simple Wall Shelf in black.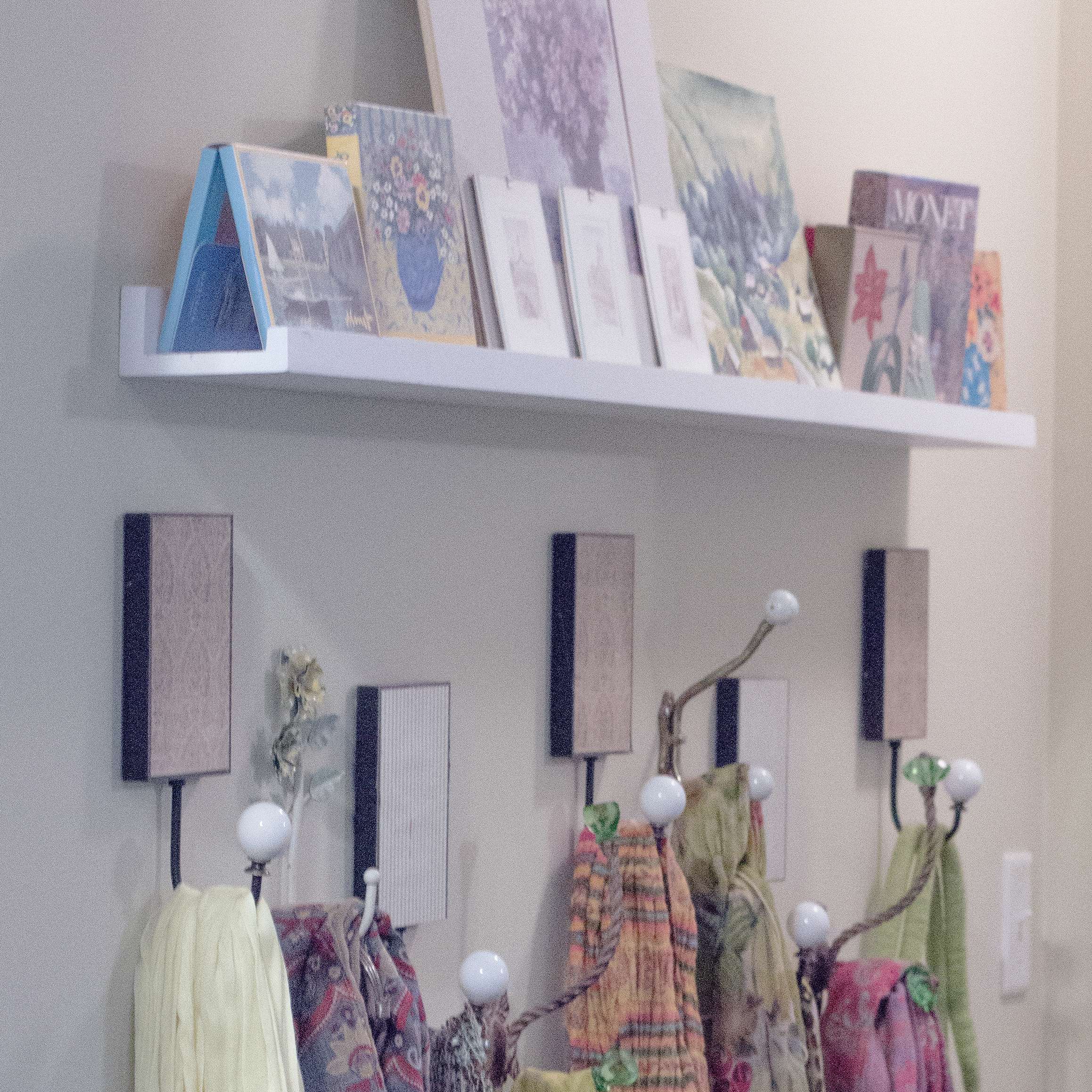 The Art Collector
"My mom enjoys being taken away to her Monet Garden with every passing glance. This gets her so pumped up that she has to put on 1 of her handpicked 8 all-star go-to scarves. I believe this escapist experience is like video games for moms."

Floating Photo Ledge in white.
The Beauty Queen
" Many bottles now have a home. My bathroom counter thanks you from the bottom of its drain."

Floating Photo Ledge in white.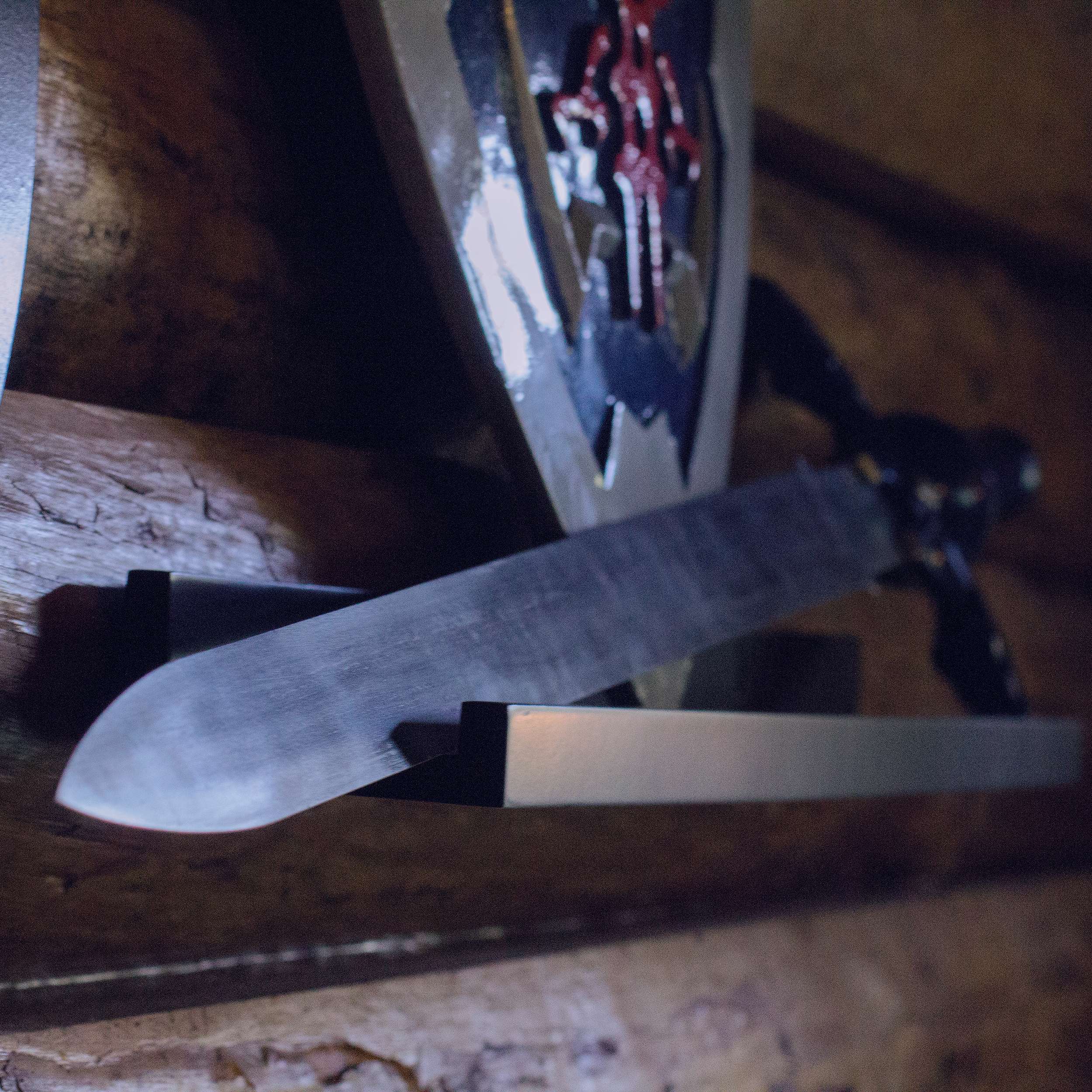 The Knight
"Whether I'm defending the house from invaders, wild animals, Gannondorf, or just going out for a stroll in the park, my sword and shield are always ready for quick action. Also, I got a home insurance rebate for this primitive security system."

Floating Photo Ledge in black.
The College Student
"I think it's great having such a sleek-looking shelf to show off my trinket collection."

So Simple Wall Shelf in black.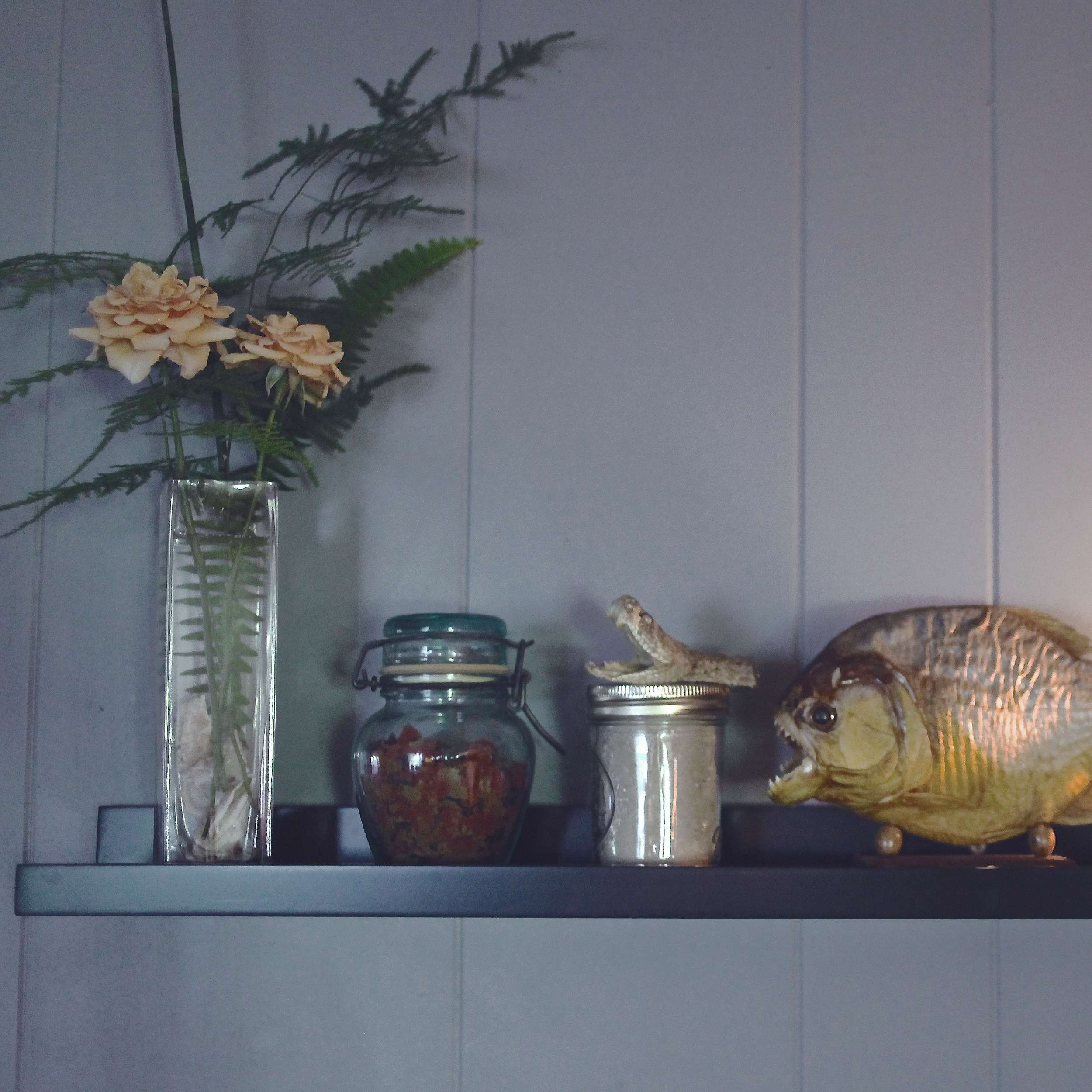 The Beach Bum
"My shelf has a coastal theme - my boyfriend and I met on the beach so it brings back fun memories! The photo ledge is great because it's narrow, yet still allows me to put great stuff on it."

Floating Photo Ledge in black.