Why Shop at Smart Furniture

SHOP WITH CONFIDENCE AT SMART FURNITURE
We want to be the very best place in the world to buy furniture. We do that by being knowledgeable about our products, over-the-top helpful to our customers, and savvy with our technology. Smart is in our DNA.
Personalized Shopping | Top Rated Customer Service | Simple 45 Day Return Policy
Low Price Guarantee | Flexible Payment Options | Customers Love Us A Lot
---
You have the choice to shop wherever you want. Not all online retailers are equal, so the choice on where to shop can mean the difference between having the perfect furniture and alright furniture. So how do you know you're shopping at the right place?
Easy. You shop at the place that offers you the most, and nobody brings more to the table than Smart Furniture. Here's what you get by shopping with us:
---
Golden Rule Smart Customer Service
Few things are more frustrating than companies with a bunch of convoluted policies. "Sorry, we can't do that, it's against our policy." Everyone has heard that dreaded phrase at one time or another, and it's never good. Our policy is easy: treat every customer like we would want to be treated. Everyone says it, but we really do it. We've won awards for it.
---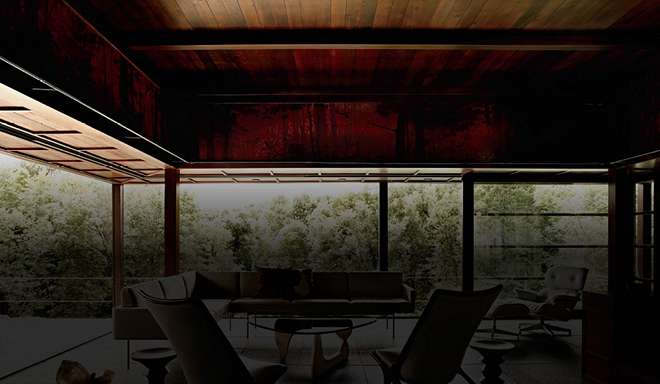 Easy 45 Day Returns
We understand that you might not love everything that you buy from us. That's why we make it easy for you to return any purchases that don't work out. Smart Furniture has the longest return window in the furniture business, the most generous refund structure, and the easiest return process out of any online furniture store. Best of all, we don't beat you up about it. Here's how it breaks down:
Orders under $2,000 can be returned for a full refund.We cover the cost of return shipping. You get back all of your money when we receive the product.
Orders over $2,000 can be returned, but we'll deduct an 18% return processing fee from your refund. We still arrange the return shipping for you. You'll receive a refund for the order amount minus 18% when we receive the product at our warehouse.
Notes: Business orders over $5,000 are not eligible for returns. Read about why larger purchases are excluded. In the case of damages and warranty problems, we'll still have your back. You just can't return the whole thing.
Click here for more info and terms on return eligibility.
---
Low Price Guarantee
Nobody likes getting ripped off. That's why we have our Low-price Guarantee. If you find a better price (including shipping costs) from another authorized retailer* for the same product, contact us and we'll match the price. Call, e-mail, text, or homing pigeon us a link to the product, and we'll take care of you.
*Certain products adhere to MAP (Minimum Advertised Pricing). That's why we can only match prices from authorized retailers that adhere to manufacturers' specified policies. We only sell the real stuff—no knockoffs.
---

Flexible Payment Options
Different people like to pay different ways. We make it easy for everyone to buy stuff from us. Here's what we accept:
Credit Cards
We accept MasterCard, Visa, American Express, and Discover
3rd Party
Paypal & Amazon Payments
Check
We'll wait for it to clear prior to shipping.
Financing
Easy 3, 6, and 12 month options through Affirm*
---
Free Shipping Whenever We Can
If we can have free shipping, we do. Sometimes certain brands force us to charge for shipping even if we don't want to. We try to make sure that shipping cost isn't something you have to worry about, so it's on the house whenever possible.
---
Still Not Convinced? Here's What Our Customers Say.
We can toot our own horns all day, but to you, it won't really mean anything. What's actually valuable is what our customers say. Good thing for us, they usually say some pretty nice stuff. If you can't get enough customer testimonials, we have plenty more.
Spencer C.
"I thank you for your thoughtful consideration in this matter, and will certainly recommend your company to all who see it..."
Mahrab D.
I am truly touched with your company. I don't know how to repay you guys...Thank you so much!!! :)"
Melissa V.
"You have earned my business and my recommendations to friends and family. Good customer service is hard to find these days and you all go above and beyond."
John J.
"I am overwhelmed with the service from Smart Furniture and appreciate the excellent customer service/support."
Kathleen W.
"So really and truly, let me say that your efforts and the level of service you provide is good, good medicine....and makes the world a better place."
Robin H.
"Not only do you provide a quality product, you have a top-notch way of doing kind, old-fashioned business. I can't thank you enough..."
Vicki J.
"Your customer service is way above and beyond and having been in sales/ownership for 43 years - I totally appreciate that!!"
Joyce B.
"I truly appreciate the extra effort you went to in order to help me out. You have renewed my faith in customer service. :)"
Tom H.
"You people @ SmartFurniture/Herman Miller know how to keep your customers happy."
Amy M.
"I appreciate your incredible patience and kindness in helping me yesterday. It's about the finest customer service I have ever been offered."
Carly L.
"Hey just wanted to let you know how AWESOME you guys are! I will not ever shop anywhere for furniture before checking Smart Furniture first."
Will L.
"I think my coworkers are sick of hearing about how great smartfurniture is, but I'll keep shouting to the rooftops. Bar non, you folks are the absolute best."