Pilot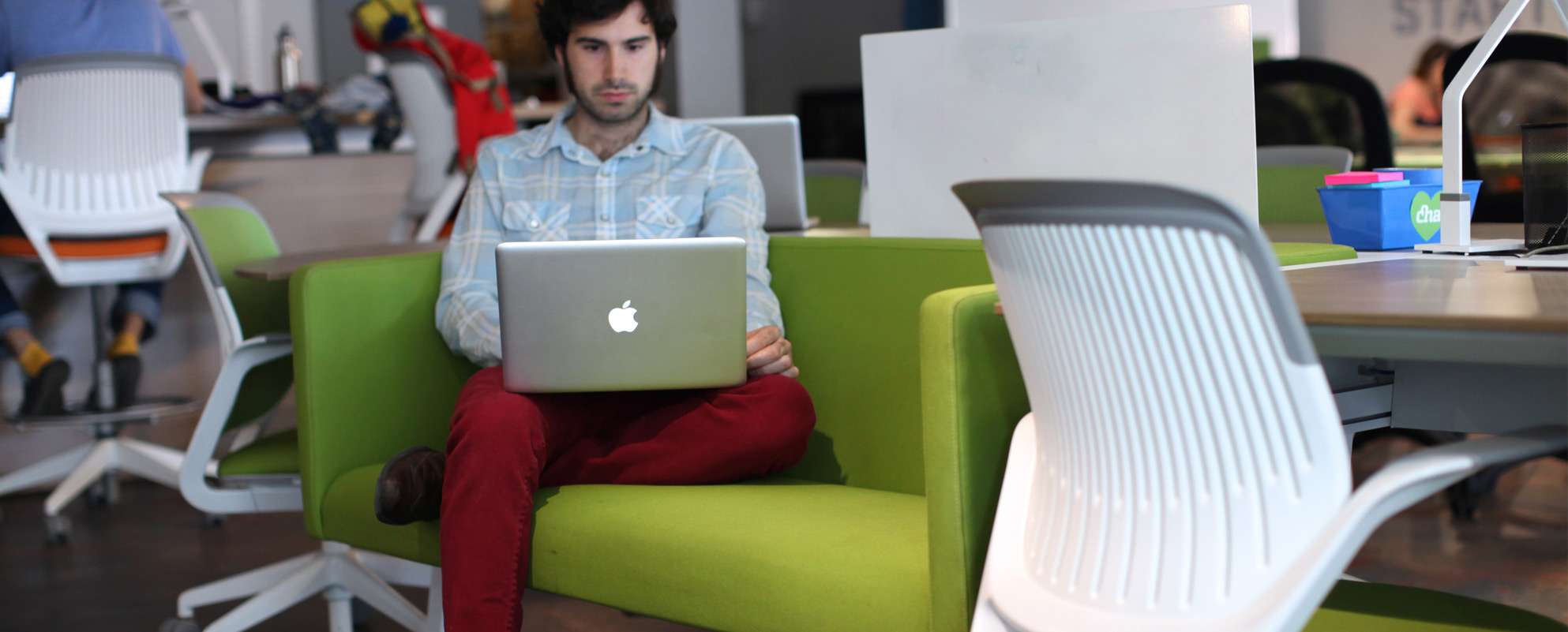 Pilot
Brand Consultants | Boston, MA
Innovative Spirit on the Boston Harbor
Herman Miller offers more than just classic designs from world famous designers such as Charles and Ray Eames, George Nelson, and Isamu Noguchi. Herman Miller researches ergonomics and office space efficiency to make office life more comfortable, and productive. Pilot, a graphic design company based out of Boston, Massachusetts, recently renovated their work space with Herman Miller furniture as a way to further support their unique business culture. The results have been stellar.
Pilot's roots couldn't be more humble. Illustrator Chris Ford and Bill Concannon co-founded Pilot after working together at Hasbro. When they first established the company, Chris and Bill worked 20 hour days at Concannon's house, sitting in kitchen chairs. Now, their company inhabits a 3,000 square foot studio on the Bostonian waterfront. After figuratively breaking their backs on inadequate chairs, the first business purchase they made together were two Aeron Chairs. Now, their new office consists of Herman Miller Canvas Office Landscape desks and storage units along with a whole fleet of Aeron Chairs.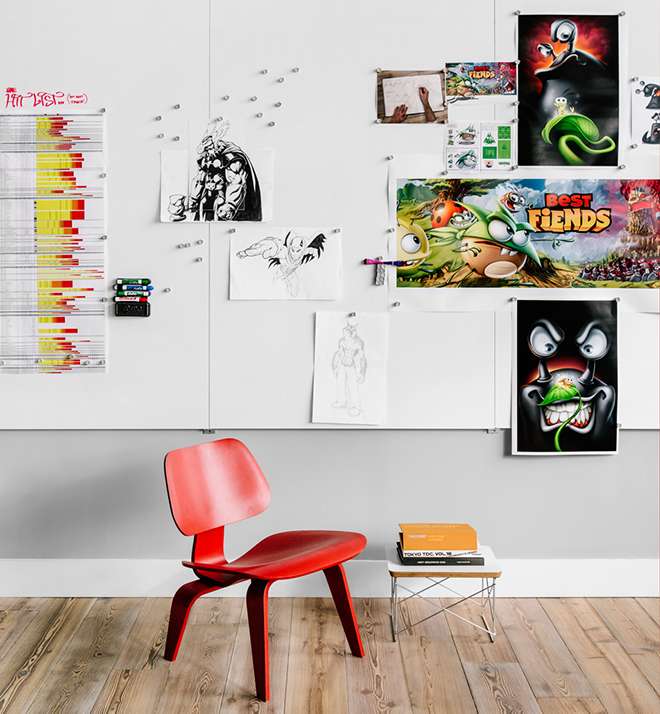 Photographer: Mark Mahaney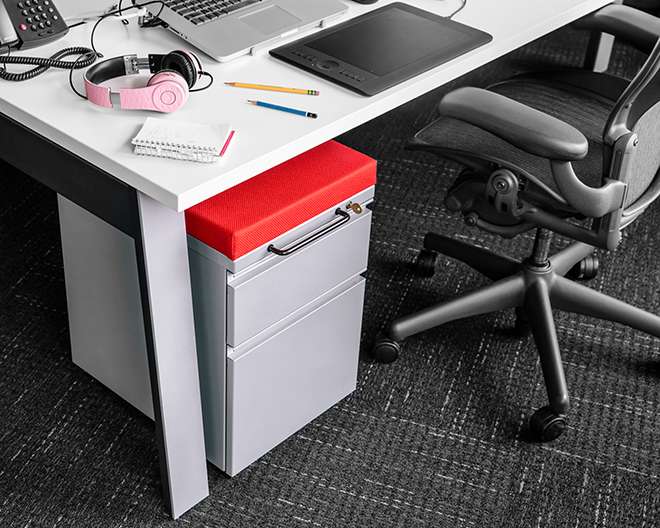 Photographer: Mark Mahaney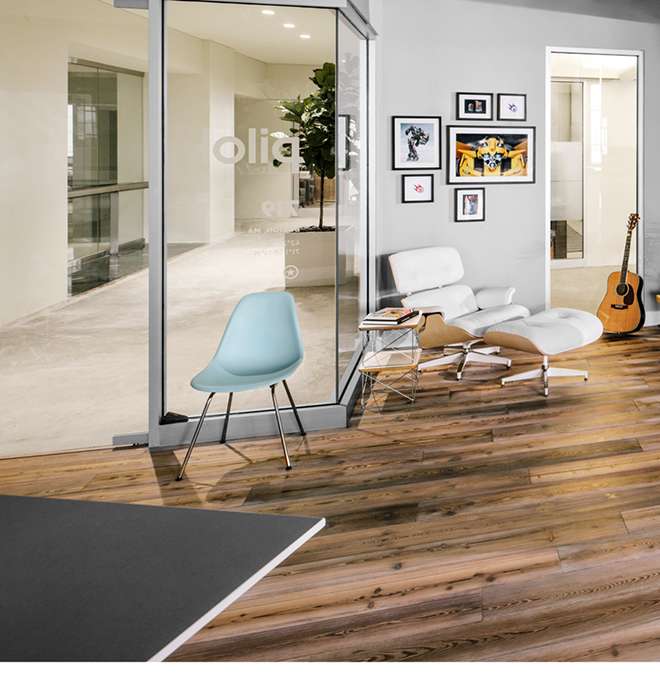 Photographer: Mark Mahaney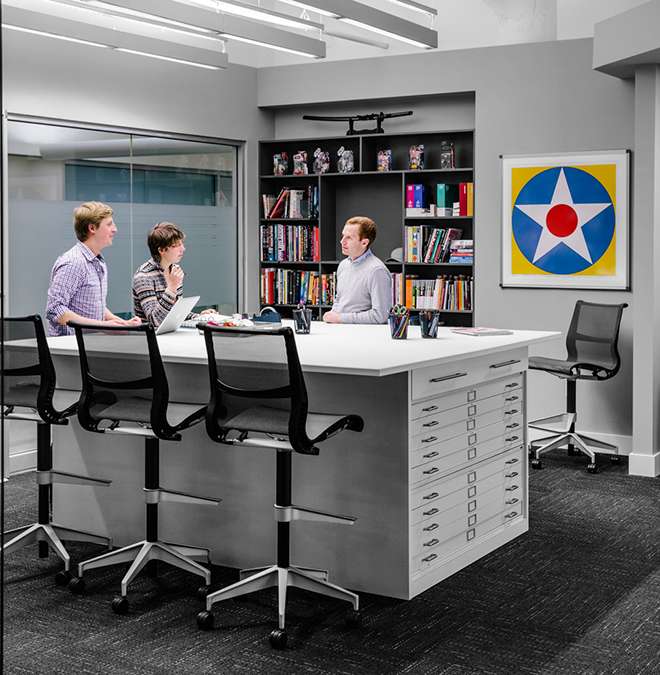 Photographer: Mark Mahaney
Creative Collaboration from Herman Miller
When Chris and Bill worked at Hasbro, they learned the value of collaboration. Bouncing ideas off of one another and brainstorming together strengthened their designs and final products. That's why they devised the Pilot office in a way that promotes their belief in the power of teamwork. To prove their dedication to the open exchange of ideas, they even allowed their employees to contribute to the office's design. Concannon muses, "We opened it up to everybody who worked here to share ideas for what they wanted in their dream studio. I think at least a piece of an idea from everybody who contributed to that design session is showing somewhere in the studio today." The office itself is the brainchild of everywhere who works there.
Herman Miller's partnership with Pilot resulted in a unique office space with furniture that helps support the collaborative culture that Pilot finds crucial to its operations. With desks, chairs, and storage units that make teamwork natural, efficient, and encouraged, Pilot's new office furniture has become an extension of the company itself.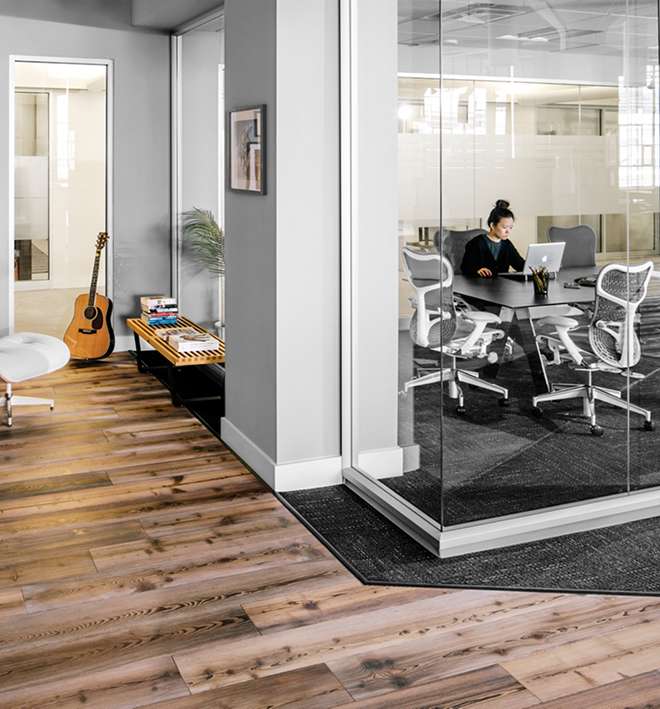 Photographer: Mark Mahaney
---
Interested in what we can do for you?
Get in touch with us today
... or learn more about our Small Business Program
Learn More