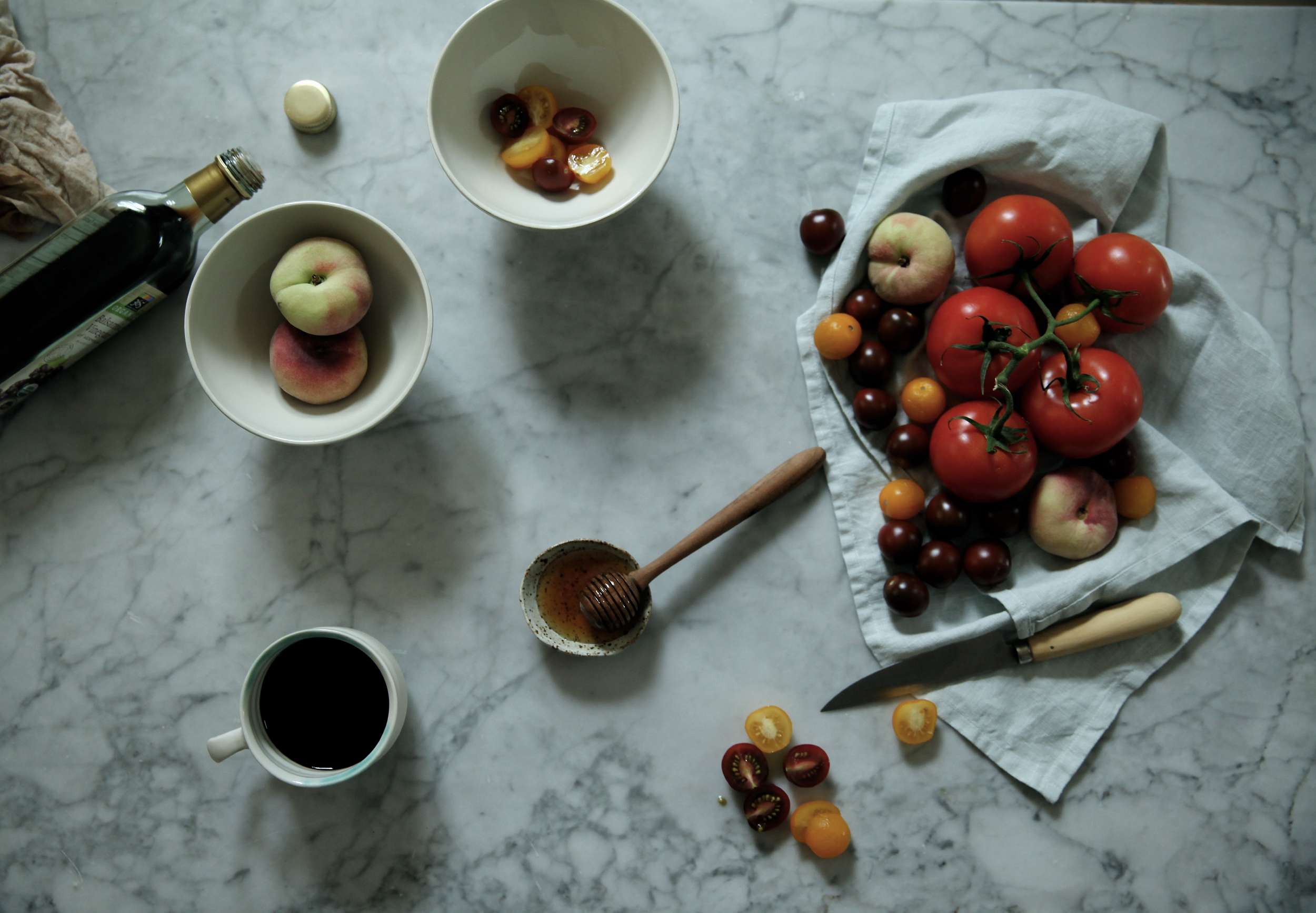 There are over 10,000 varieties of tomatoes in the world. That's 10,000 bites of juicy deliciousness to be explore. Trying all of them would hands down that would be on my bucket list. But that would involve an astounding amount of travel because locality and agriculture determines how tomatoes prosper and fruit. Even though Farmer's Markets are booming with produce, growing your own tomatoes can be a beneficial summer activity.
To take out the guess work of starting your own tomato patch ... We asked organic farmer Tom O'Neal for some tips and put together a collection of Gardening Essentials. Here is some of his advice:
Plant a few varieties to see which ones will harmonize with your locality and soil
Tomatoes need lots of direct sunlight so plant them in an area where they can get the most.
Don't over water the plant. Instead water little amount but more often.
Tomato plants can get very robust. But they are flimsy so they may need to be caged or tided to a stake.
When watering the plant, water the soil not from the top down. Their leaves and stems hate getting wet.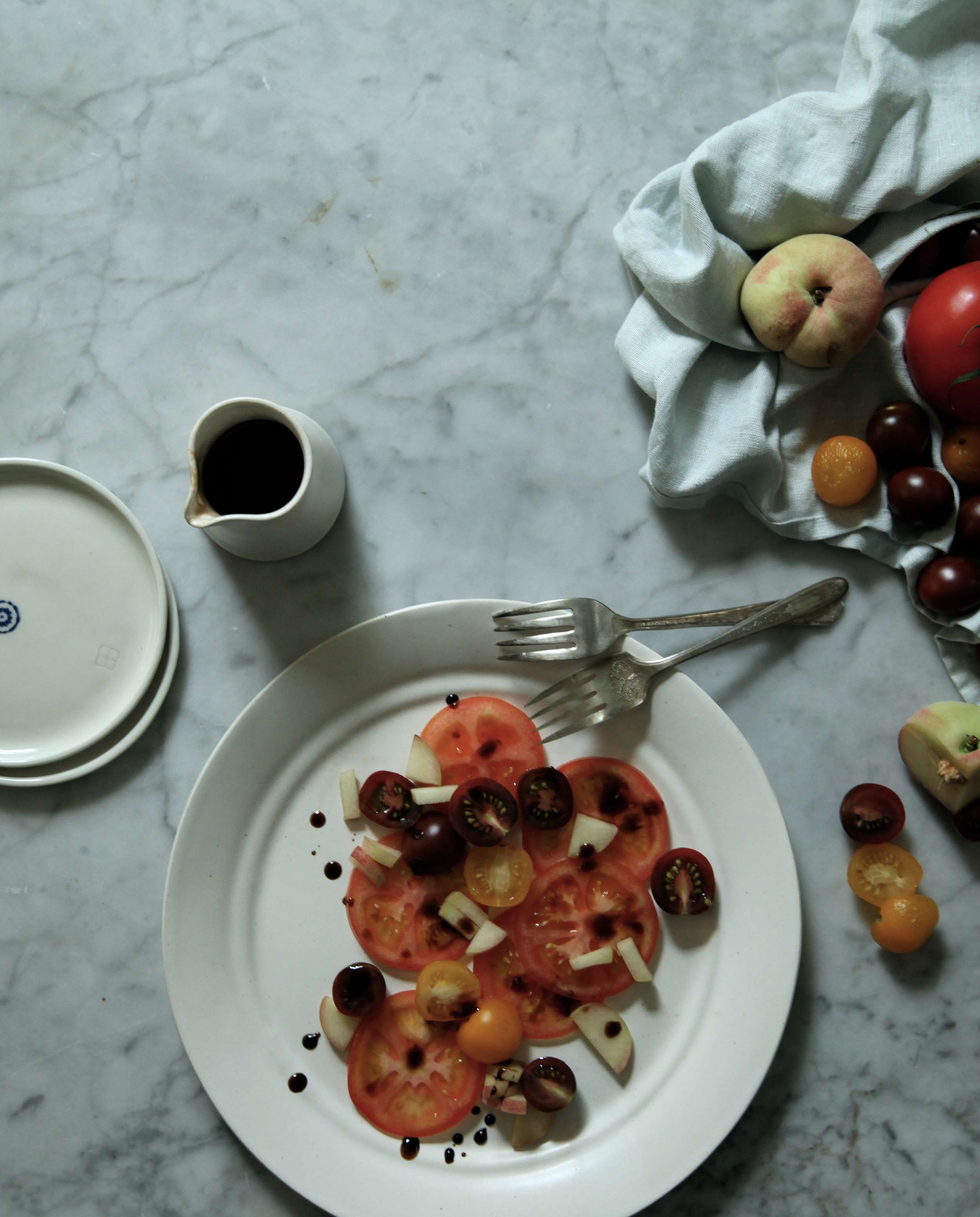 Now that you know the basics of growing your tomatoes ... we've decided to give you are recipe to help you eat them. This a simple Tomato + Peach Salad with a Honey Reduced Balsamic Drizzle.
2 large robust red tomatoes sliced
6 sungold tomatos halved
6 black cherry tomatos halved
1 donut peach, chopped
1/2 cup of balsamic vinegar
2 tablespoons of honey
DIRECTIONS
Plate your tomatoes.
In a sauce pan on medium-low heat, combine balsamic and honey. Bring it to a light boil.

Watch over the evaporation process to assure the balsamic does not burn. If smoke begins to accumulate, it have begin to burn. This should only take 3-5 minutes.

Drizzle the balsamic reduction over the tomatoes and serve.
GET THE LOOK: Greenwich Yellow Au Lait Bowls || Hampstead Green Au Lait Bowls || Seagate Dinner Plate in White || Linen Napkin With Metallic Stripe in Aqua || Oslo Servers || Alinjo Oil & Vinegar Glass Set || Desa Honey Container || Easy Salad Servers