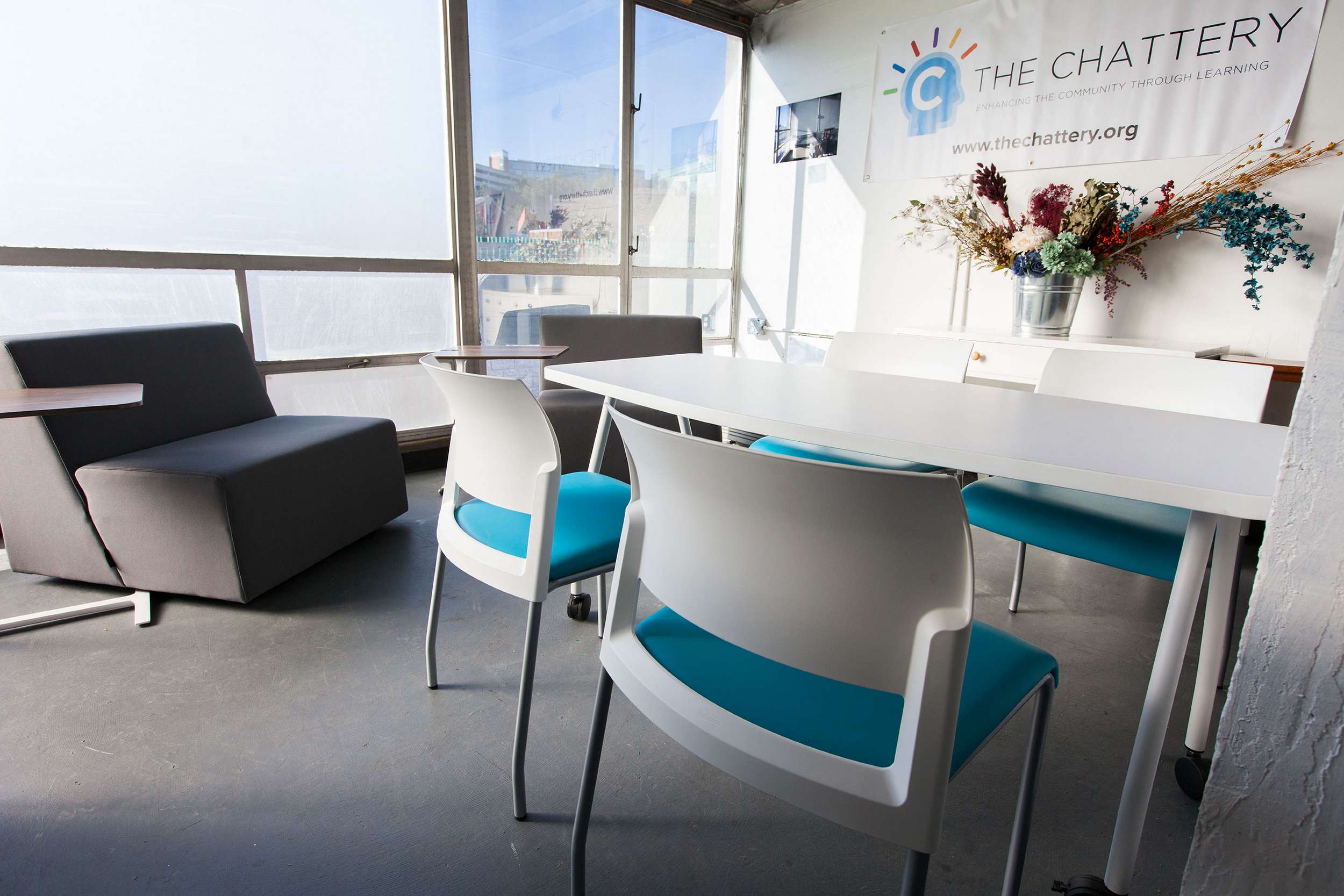 The Chattery's new home in the Chattanoooga WorkSpace building has signified a big growth moment for them. Creating a new classroom space has opened up a world of opportunity, and they're running with it. We sat down with Jennifer and Shawanda, the two masterminds behind the Chattery, to talk about their experience moving into the new space, finding the perfect furniture for it, and how they've been filling up their schedule with new and interesting classes. If you're interested in learning more about The Chattery, you can check out their website here. Without further ado, here's the interview!
Firstly, thanks so much for taking the time to talk to us! Could you start by explaining to our customers what The Chattery does?
Jennifer: The Chattery is a nonprofit learning collective focused on fun, affordable, and accessible education. The Chattery's conducted 200 classes all throughout Chattanooga on a large variety of subjects, from calligraphy and flower arranging to finances and business classes.
Steelcase's portable and lightweight furniture seemed like the perfect match for The Chattery's needs. How has the new furniture affected the way classes are presented and conducted?
Shawanda: We love our Steelcase furniture! Our classes range from lecture style to hands-on, so the furniture is perfect to move around as the classes change every day.
What's your favorite piece of furniture in the new space?
Shawanda: Honestly, I love the whiteboard. We've needed one for so long for planning meetings and our classes. It's also perfect because it's portable and and lightweight.
Jennifer: I looooove our Node chairs. The attachable desk and space for belongings is perfect for our students!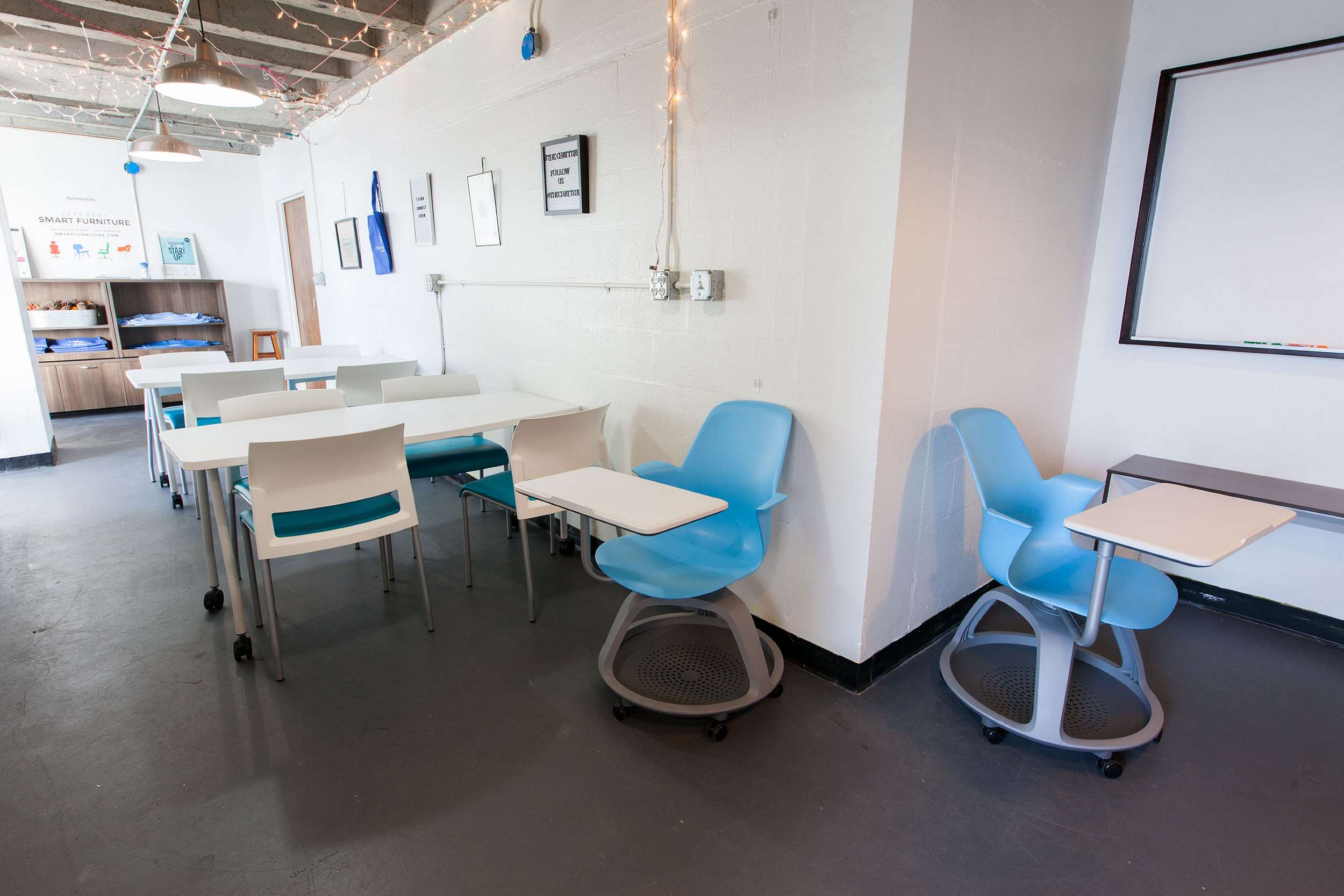 How awesome was Melanie in helping get you guys decked out in the furniture you needed?
Jennifer: Working with Melanie was a dream! She's one of the best people in Chattanooga, and we're so grateful to her for helping us pick the perfect furniture for our space. She had great suggestions and helped us more than we could have ever dreamed.
Tell us a little bit about the new building where you guys are located.
Shawanda: Chattanooga WorkSpace contains around 40 different artist studios. We are constantly surrounded by inspiration and wonderful people! The building contains musicians, torch painters, muralists, knitters, weavers, and more! We love Chattanooga WorkSpace because it was where we held our first class. It's always been the perfect place for us.
Has being in such an eclectic place helped you guys branch out into new classes that you might not have considered before?
Shawanda: Being around all of the artists means we have 1,000 possibilities. Not only is there what the artists themselves bring to the table, but also we hope to find more ways to help them develop their skills even more. We've already had so many classes because of being in the space and can't wait for more!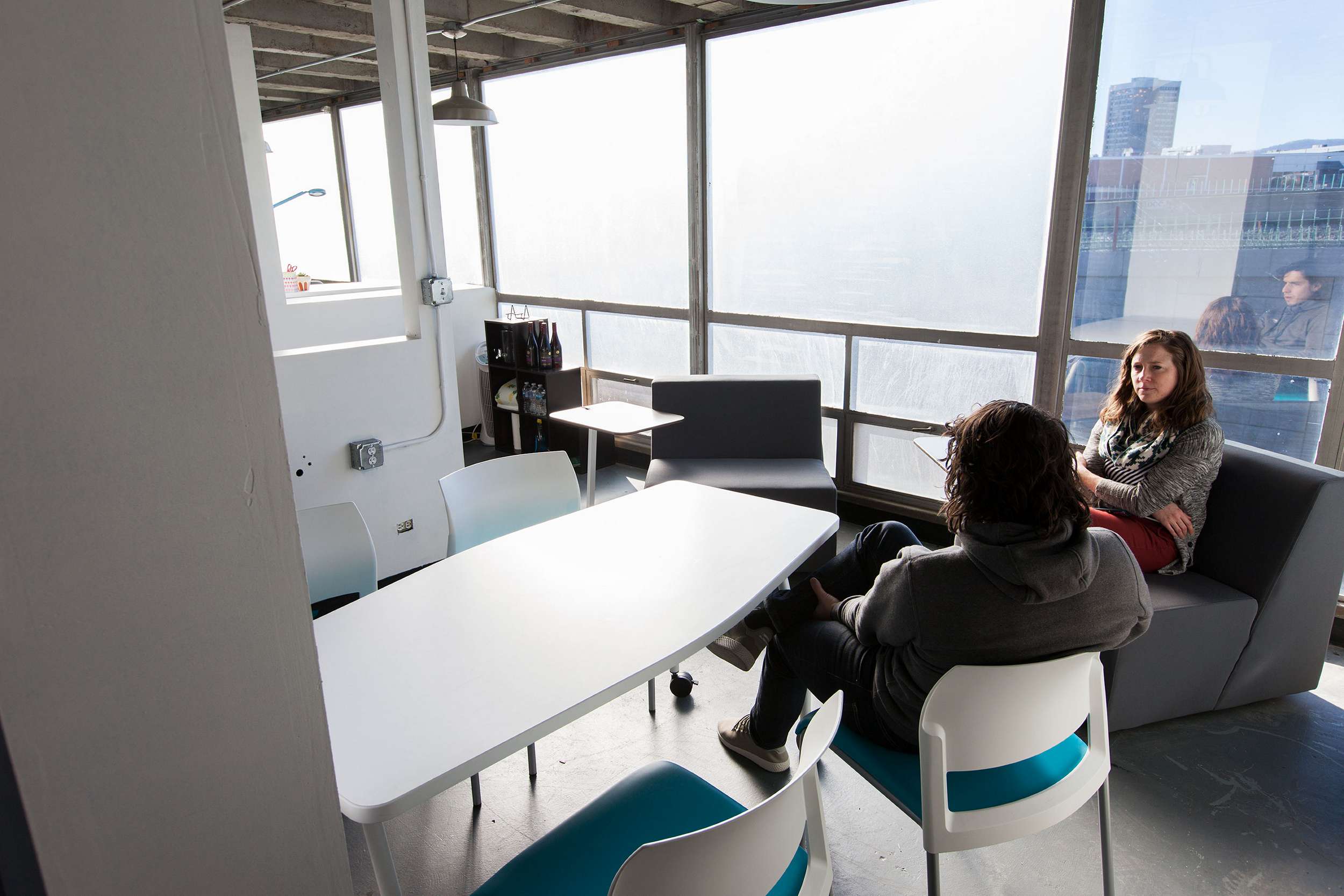 You guys have been busy over the past few months and getting busier all of the time. Are there any classes you're especially excited about?
Jennifer: We are so excited about our flower arranging classes. We've been admiring Fox & Fern for a while, and we're excited to work with them. We're also excited about continuing our Open Mic Nights and documentary screenings, Cinematics.
What would you tell someone who's looking to purchase new furniture for a community space like yours?
Jennifer: Planning is everything! Using a furniture company that is willing to work with you is the most important thing. We've tried to plan out spaces before, both personally to professionally, but having a vast array of unique and awesome furniture and someone to help you figure out your space is extremely important.
Lastly, are there any parting thoughts you'd like to share about how it's been working with Smart Furniture?
Jennifer + Shawanda: We're so unbelievably grateful.