Top 10 Desks

SmartFurniture.com's Top 10 Desks

Smart Furniture's Top 10 desks
SmartFurniture.com analyzed hundreds of desks from dozens of manufacturers, along with customer ratings, returns, comments, surveys, and a bunch of other factors to determine which ones have the highest level of customer satisfaction.
"Quit goofing around and get back to your desk and work!"*
*TJ Gentle, Smart Furniture CEO
Most people work on a desk every day. With the changing technological demands of the work place, desks are used now more than ever. Since some people work from home, they need a desk there too. It's more important than ever to find a great desk that you're comfortable with and provides a reliable surface to get your work done. Whether you're pounding away on spreadsheets or typing out the new great American novel, your desk will be your most likely companion throughout the process.
We know that shopping for new things can be tough, especially larger furniture purchases. As a guide to help you shop, we've assembled a list of our top 10 desks that are ranked by customer satisfaction. We listened to the people and reported. Our own opinions are completely absent from the rankings; we let the data talk. Without further ado, here's our list of the top 10 desks that you can purchase at SmartFurniture.com.
96.74%
Customer Satisfaction Rating
Customer Rating:
Recommend to a Friend? 100%
Return Rate: 3.51%
Colorful and classic, the Eames Desk kicks off our list of top 10 desks. Charles and Ray Eames unveiled this famous design in 1952, and it has been in steady production ever since. How incredible is that? Imagine if Ford was still selling the Crestline instead of the Focus. Herman Miller is still the exclusive manufacturer of this mid-century design icon, and it remains a fan favorite. Choose between the Vibrant or Neutral color scheme and a Zinc Plated or Black Frame. This desk can be as colorful or subdued as you want. It even comes with file storage.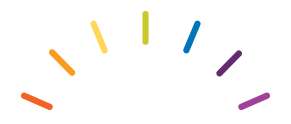 ---
97.15%
Customer Satisfaction Rating
Customer Rating:
Recommend to a Friend? 100%
Return Rate: 2.45%
Looking for a desk with attractive design and functionality? Look no further than the Renew Sit-to-Stand Rectangular Table. This electric-powered desk allows the user to instantaneously transition from sitting to standing in seconds. The rectangular top offers generous space and the sleek design features simple cord management to keep your space neat and tidy. Remain active throughout the day and enhance your comfort with this ergonomic sit-to-stand option.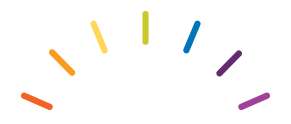 ---
97.23%
Customer Satisfaction Rating
Customer Rating:
Recommend to a Friend? 100%
Return Rate: 2.91%
Sit-to-Stand work stations are the newest sensation that's sweeping the nation, and this particular fad is here to stay. Apart from myriad health benefits, adjustable height desks make working better. If you have restless legs, tiredness, lack of attention, or you just like moving around, a sit-to-stand work station will revolutionize your life. Sitting down all of the time isn't good for you, and standing all of the time isn't good for you either. Doing a little bit of both? Now that's the sweet spot. The Airtouch desk uses pneumatic cylinders to go from sitting height to standing, so you can seamlessly and quietly adjust the height throughout the day without having to move your stuff around.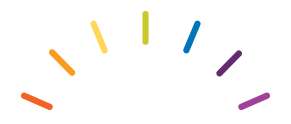 ---
97.33%
Customer Satisfaction Rating
Customer Rating:
Recommend to a Friend? 100%
Return Rate: 2.70%
Bivi Tables are made for business, but they work wonders at home also. Boasting a simple design that doesn't demand a huge footprint, the Bivi Table is made for working. Its unique design allows you to expand, contract, or add accessories as you need them. If you need extra storage, you can add a Bivi Trunk. If you need a place to stash your skateboard, they make an add-on for that too. The Bivi Table is totally customizable, comes in different finish and laminate options, and every part can ship with Fed-Ex. If you need a full office solution but don't know where to start, the Bivi Table is the perfect jumping off point.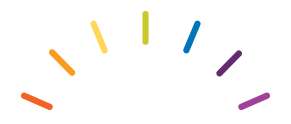 ---
98.47%
Customer Satisfaction Rating
Customer Rating:
Recommend to a Friend? 100%
Return Rate: 1.57%
BDI is world-renowned for their high-quality media centers, but they also make awesome office furniture. The Sequel Desk is our top selling BDI desk, and has an astoundingly low return rate and an extraordinary satisfaction ranking. The reasons that our customers are so happy with this desk are apparent: etched glass top, cable management, beautiful veneers, keyboard tray, and modern design. It's the perfect size for apartments or homes, and it comes with matching accessories for file storage if needed. This desk looks great, feels great, and works great for almost any space and intended use—maybe except for a WWE prop. Glass tops aren't the best for smashing into with your body.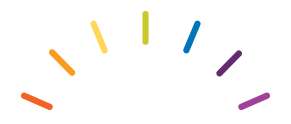 ---
98.56%
Customer Satisfaction Rating
Customer Rating: N/A
Recommend to a Friend? N/A
Return Rate: 1.44%
K.I.S.S. Keep is simple, silly. Almost everybody has heard this cliché many times. The Currency Desk is a desk. It's a table top with side panels at the requisite and standard 28.5" height. It boasts plenty of work space (available in 60" and 72" wide versions), and it's solid as a rock. With your choice of 10 laminate options from plain white to Virginia Walnut, and two available depths, the Currency desk provides plenty of options for customization while not being obtuse. Don't bother with combing through the newest shabby chic or industrial fads. Just get a great desk that will last you for years and get the job done. That's what the Currency Desk does.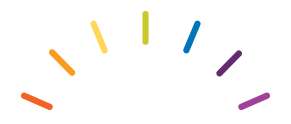 ---
98.67%
Customer Satisfaction Rating
Customer Rating:
Recommend to a Friend? 100%
Return Rate: 1.36%
The Bivi line got two desks on our list of top 10 desks. The Bivi Table for Two is designed for business, because it offers an open and attractive alternative to traditional cubicles. Since all Bivi items are expandable, it's perfect for bourgeoning small businesses that have growth on their minds. With the large quantity of accessories, you can purchase diverse accessories to make your employees' areas individualized yet cohesive. The Bivi Table for Two also works in shared offices or for couples that work from home. Build a gaming room around them for awesome LAN parties.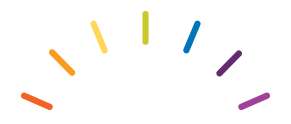 ---
98.69%
Customer Satisfaction Rating
Customer Rating:
Recommend to a Friend? 100%
Return Rate: 1.43%
George Nelson invented swag before it was a thing. His swag line of furniture features tapered legs with sensible curves attached to beautiful veneers. His furniture is simple, sleek, timeless, and iconic. If one were so inclined, one may be able to trace the origin of the modern iteration of "swag" to George Nelson's furniture line, noting the similarities. Modern culture enthusiasts may claim that swag originates in one's legs—how one walks. True swag derives from the way that one carries oneself. The Swag Leg Desk's legs aren't irregular, they're graceful. They carry themselves with wistful curvature and provide a base for the rest of the desk that screams class. When the kids tell you about how they have swag, show them the OG—the George Nelson Swag Leg Desk.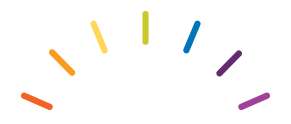 ---
99.50%
Customer Satisfaction Rating
Customer Rating:
Recommend to a Friend? N/A
Return Rate: 0.00%
It's not that surprising that a height adjustable table made it so high on our list. Sitting all day long is bad for you. It restricts blood flow, contributes to a plethora of health complications, and it's boring. Height adjustable tables allow you to switch back and forth from a sitting to standing position and back again. It spurs circulation which can make you more alert and engaged with your work. The Adapt Height Adjustable Table is one of the most affordable sit-to-stand work desks on the market, and it's one of the most popular. It's a little bit difficult to get assembled, but once it's put together, our customers absolutely love it. With hundreds of units sold and 0 returns, the Adapt Height Adjustable Table is obviously doing something right.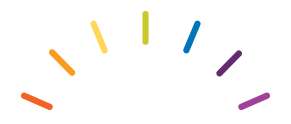 ---
100%
Customer Satisfaction Rating
Customer Rating: N/A
Recommend to a Friend? N/A
Return Rate: 0.00%
The surprising #1 on our list is the Sequel Return. This desk is a classic and compact, simple and attractive. It's only 16" deep, so it's definitely not executive sized. Instead, it's the perfect option for smaller apartments, dorm rooms, or kids rooms. It shares the same micro etched glass top that its bigger brother, Sequel, has. It comes in your choice of four premium veneers, and it has optional back and side panels. Most customers seem to be so content with their purchase that they don't find any reason to mention it again, which is why we don't have any actual written reviews. We'll take the radio silence under the political interpretation "no news is good news." Nobody has ever returned one either, so they're obviously so blown away by the desk that they're totally speechless.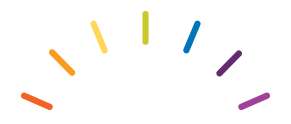 So, that's our 2019 report on the Top 10 Desks based on customer satisfaction. We've based our results on what our customers have said and removed our opinions from the equation. We know that everyone will have their own opinions, and not everyone will agree with the results. That's OK.
When buying a desk, the important thing to remember is that you should get one that fits your space requirements, supports the work you need to do on it, and looks great in your space. Feel free to contact us anytime with questions (click here for ways to reach us). If you're shy, try out our Furniture Genius and let us know if it gets it right (or wrong). Also, if you need a great new office chair to pair with your desk, take a look at our Top 10 Office Chairs page for some inspiration. We also have a helpful guide for getting into height adjustable desks that you can find by clicking here. Happy Shopping!