Top 10 Dining Tables

Top 10 Dining Tables

Top 10 Dining Tables
The product experts at SmartFurniture.com pored over hundreds of dining tables from dozens of manufacturers, along with input from customers, to determine which ones have the highest level of customer satisfaction. The results aren't scientific, but they're as close as we could get them to be.
"This table is perfection in both form and function. Cannot recommend this piece highly enough!"*
*Actual customer review of the #1 dining table
"I have to see a dining table in person to know if it's the right one."
"It's such a large purchase that I'm hesitant to buy online."
We've heard customers make both statements—and more. They're legitimate concerns. And the dining table is, after all, the linchpin of your dining room décor. Whether you're entertaining, having a birthday party, celebrating a holiday, or simply having brunch on a sunny Sunday morning, you'll eat many of your most memorable meals around your dining table.
At Smart Furniture, our goal is to equip you with all the resources you need to make your decision clear and carefree. To that end, we've put together our list of the top 10 dining tables we offer, based on best sellers, customer feedback, and insight from our own experts. These are the same experts who've given our Furniture Genius the product knowledge it needs to personalize our site for your preferences. They've sat at these tables and seen their quality. And they've given their honest reasons why you should—or shouldn't—choose the dining tables on this list.
So, without further ado, here are the top 10 dining tables on SmartFurniture.com..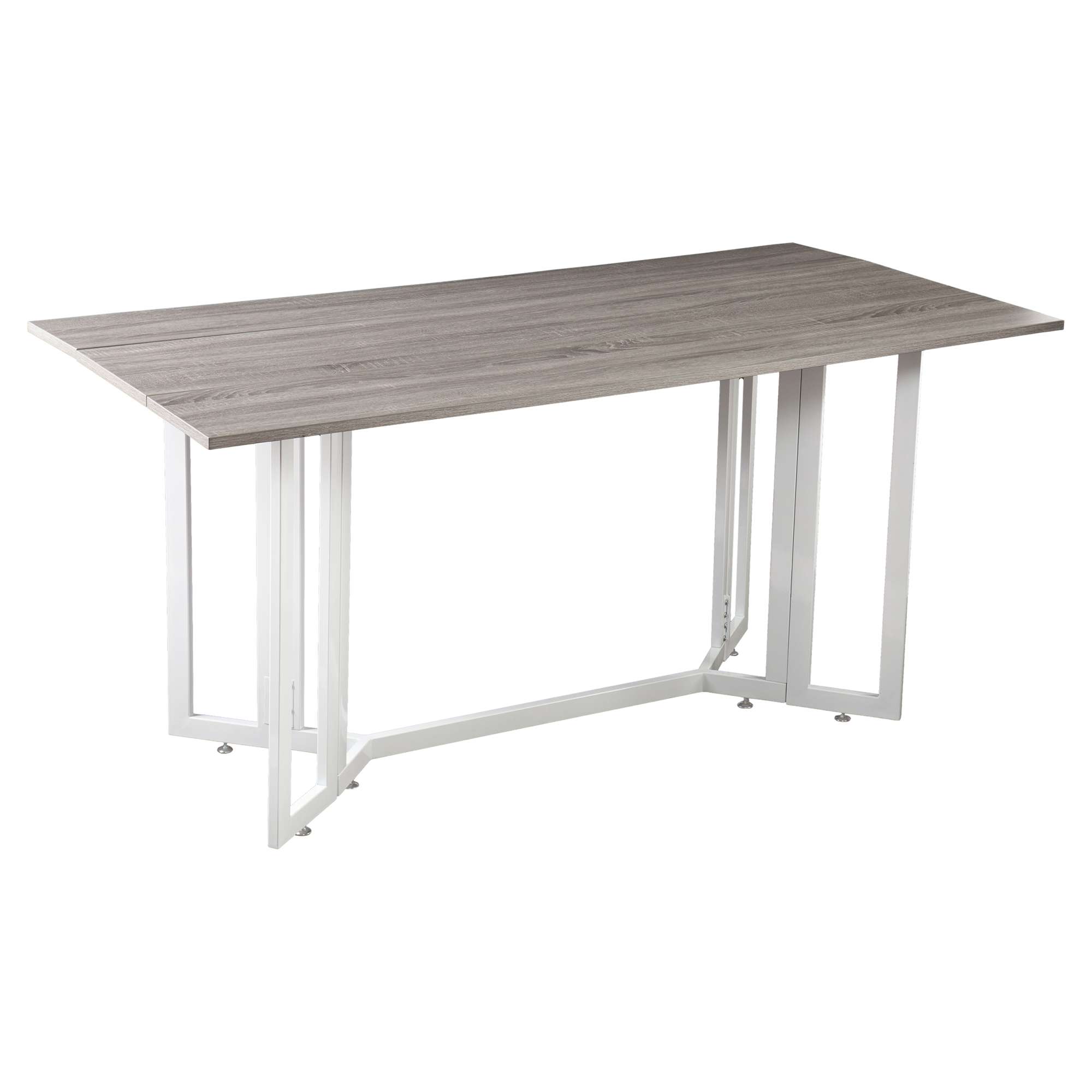 Customer Rating: No reviews yet
Our number 10 dining table is a dream come true for your urban apartment or other small space. Driness, a multi-functional drop leaf table, easily converts from console to dining table and back again to make the best use of limited areas. A space-saving gateleg design makes transforming this modern table a breeze. While it isn't customizable or sumptuously finished, the Driness dining table boasts the dual qualities of versatility and value. You'll be able to fit four people around it—or six if they're your besties and you don't mind rubbing elbows.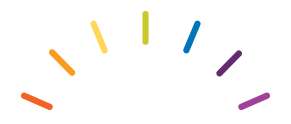 ---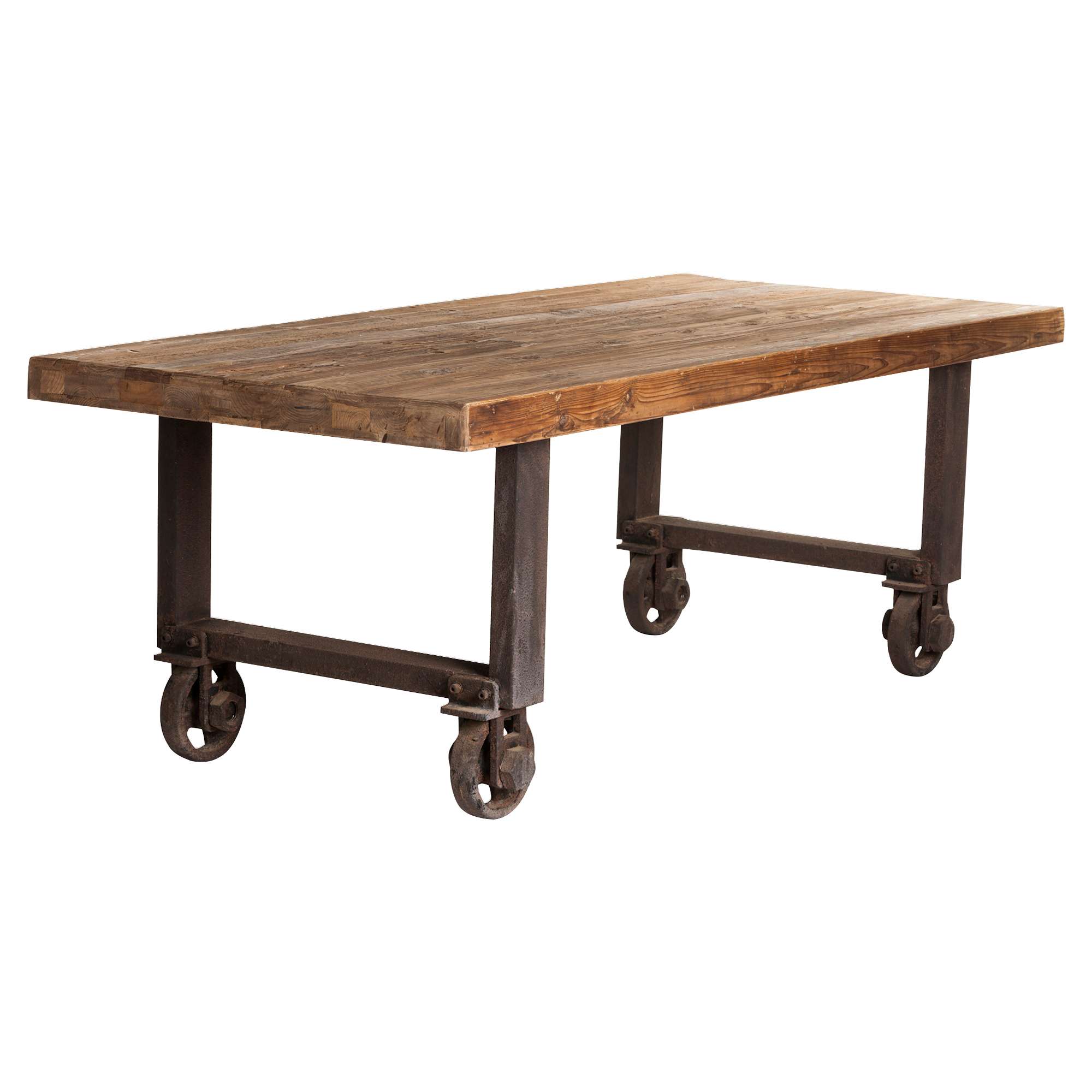 Customer Rating: No reviews yet
If you're looking for a hearty table, the Fiumicino Dining Table is what you need. Crafted from a solid hunk of pine wood for the surface which is then mounted on a cast iron base, there's nothing unsubstantial about this table. Perfect for modern and industrial themed homes that are looking for a unique and trendy item, the Fiumicino will can be the centerpiece of your dining space for years to come. Quality meets unique style with this hunky table.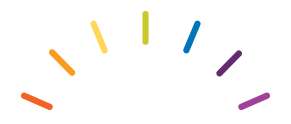 ---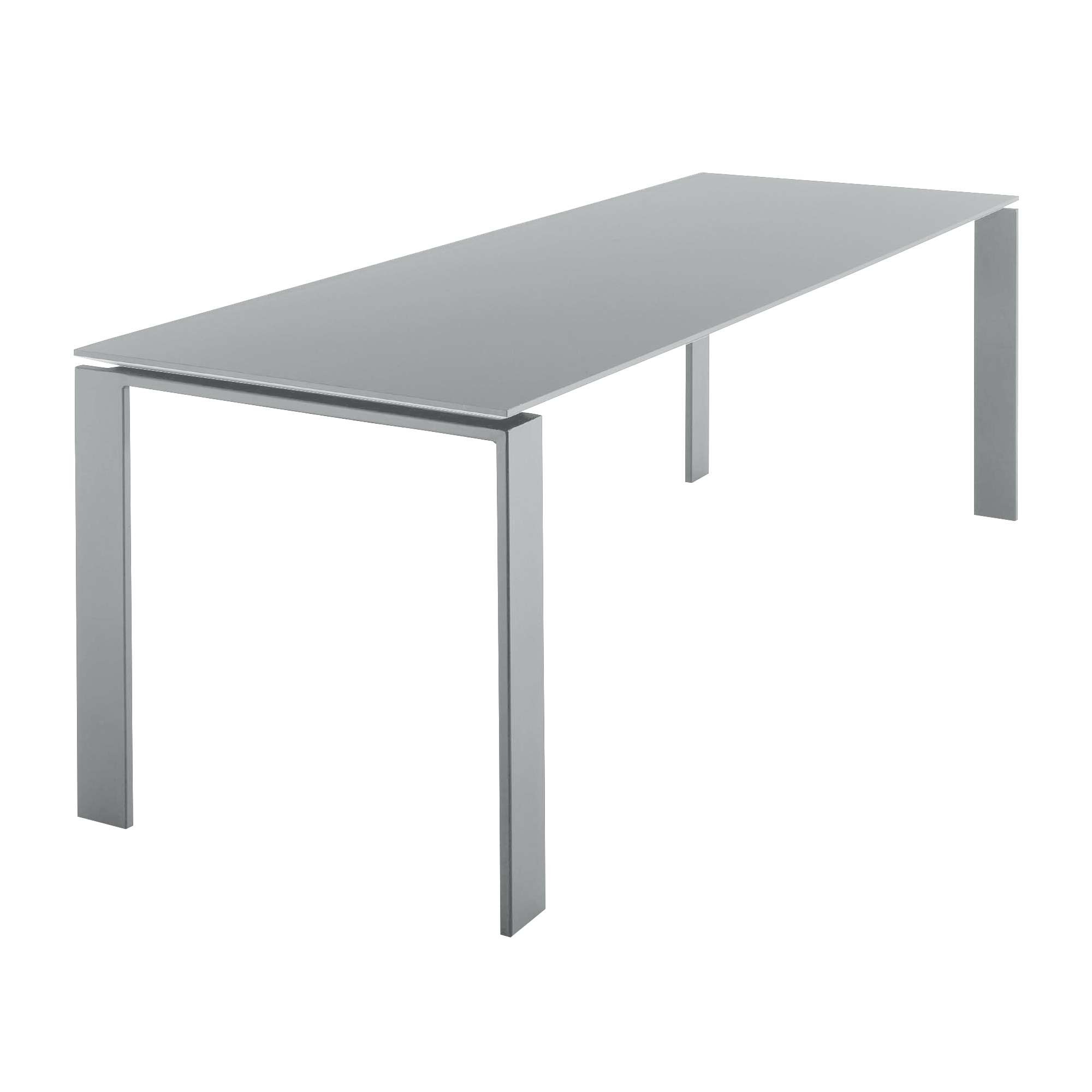 Customer Rating: No reviews yet
Straight, minimalist lines define the shape of Kartell's Four Table, making it a solid addition to our list of the top dining tables. The top is thicker in the middle than on the edges, creating both strength and a crisp appearance. Its legs face in alternating directions, giving it an ever-changing silhouette as you walk around it. Love monochromatic design? There's no better option than the Four Table! If you need more color in your life, however, you'll have to content yourself with a vase full of bright flowers—this table only comes in shades of black and white. Don't let Four's high-ish return rate fool you; it's mostly due to minor shipping mishaps, and most customers have just gotten a replacement because they love the table's look so much.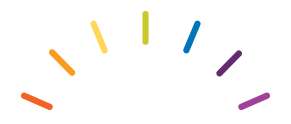 ---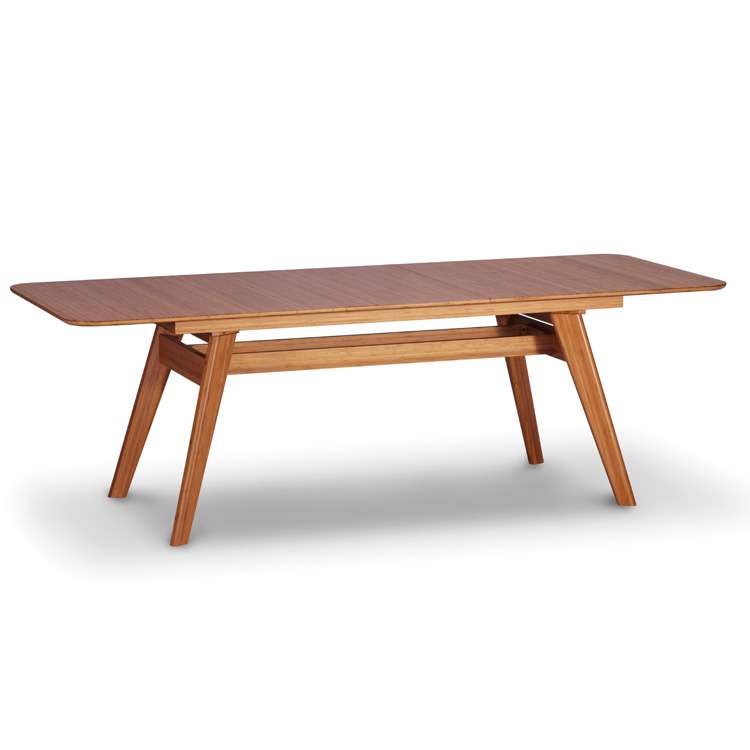 Customer Rating: No reviews yet
There's sustainable, and then there's seriously eco-friendly. The Currant dining table is the latter. Made from bamboo—you know, the kind of wood that grows as fast as grass and can be shipped more economically than any other—this table meets all the criteria of anyone who loves taking care of Mother Earth. On the design side, we love the way Greenington combined rounded corners with Danish Modern-inspired splayed legs and a high trestle base. You don't get many finish options, but you do get the most durable wood out there, and extendable construction that makes room for your whole family.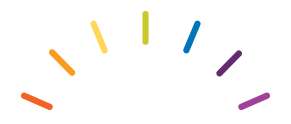 ---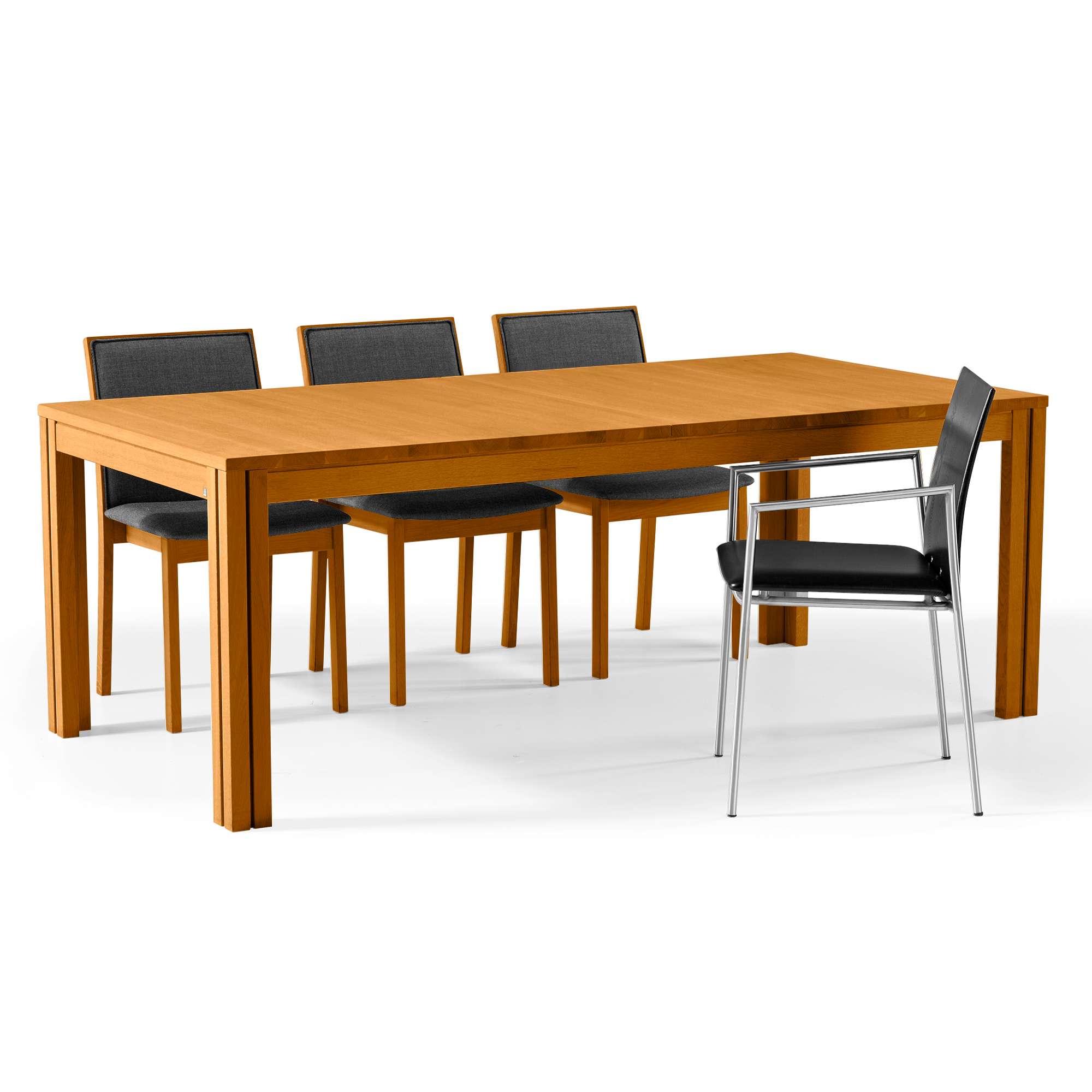 Go big or go home. We're pretty sure that's the philosophy Skovby employed when they were drawing up the design of the SM 24 Table. This is one beast of an extending table, able to seat all the people you know. This huge dining table extends from 7.5 feet long to over 13 feet long and seats up to 14 people with just the three included leaves. But that's not enough. The SM 24 table reaches nearly 17 feet in length and seats up to 20 people if three extra leaves are purchased. That alone would be enough to get it on this list, but gets even better: the leaves store under the table top to keep your space clutter-free and ensure that you'll be able to add place settings in a hurry when needed.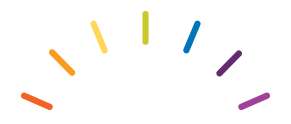 ---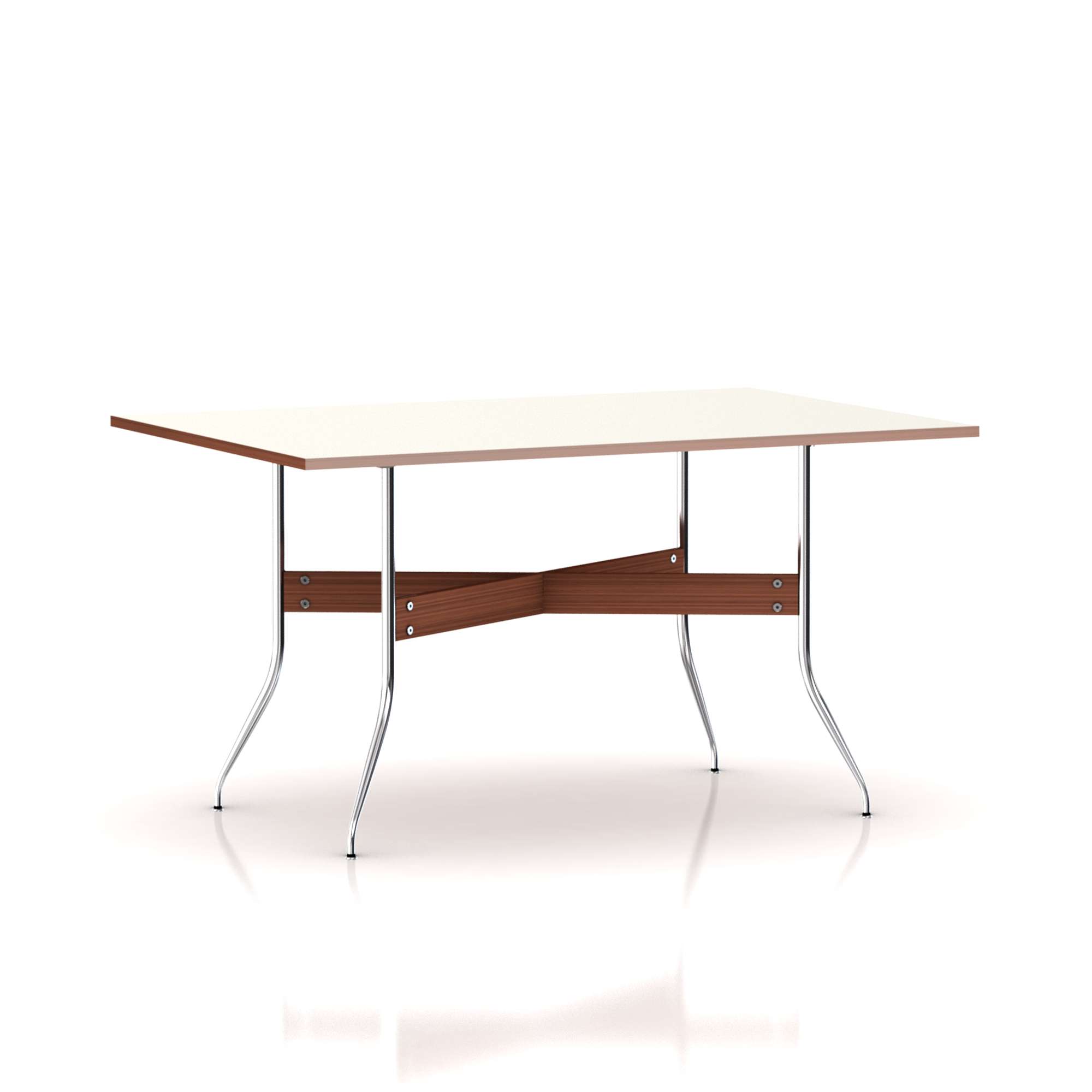 What do you do if you're George Nelson and you want to put metal legs on a dining table—but don't like the way they look? You develop a whole new process for shaping the legs, that's what you do. The "swag" legs that make Nelson's table so iconic also contribute to its remarkable stability and durability, along with beautiful crossing stretchers covered in walnut veneer. One downside of the stretchers is that they're right in the center of the table. You won't be slouching in your chair and sticking your legs out after the meal at this dining table. However, it's our guess that—if you like the Nelson table—you're the type of person who saves slouching for the armchair in your living room and keeps your elbows off the table during the meal. Miss Manners would be proud of you.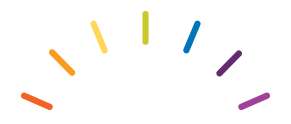 ---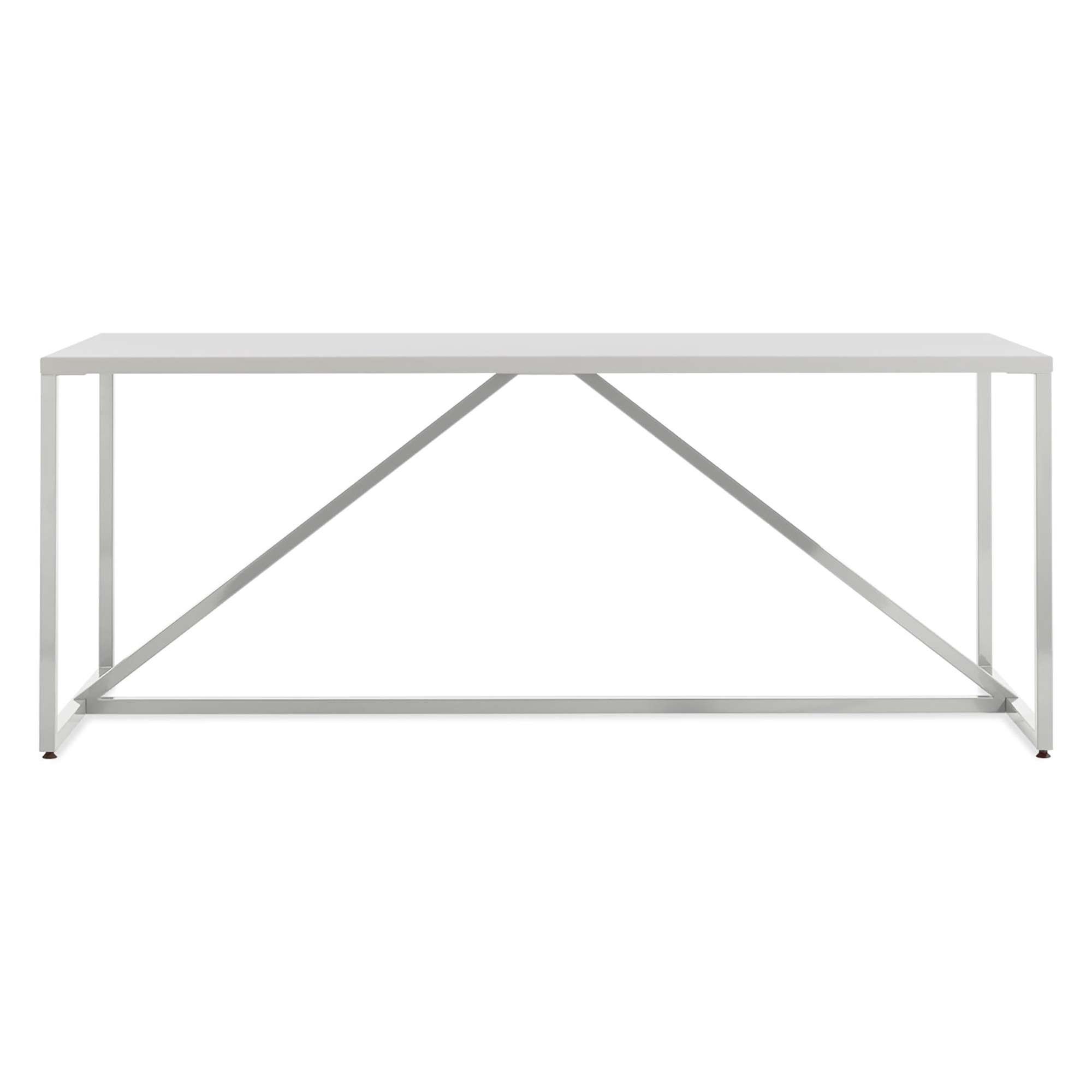 Customer Rating: No reviews yet
Our pick for number 4 is one solid dining table. On top of its stable footprint, it's a minimalist's dream. What we mean to say is that Strut is to dining tables as Dwell is to magazines. Streamlined, perfectly balanced, unobtrusively elegant. Oooh, aaah. But there are so many other tables out there. Why should you be interested in this one? Here's a reason as solid as Strut's base: we've never had a customer return this table. That's a 100% customer satisfaction rate, folks. This would be our number 1 dining table if we'd only sold more of it—tables 1 through 3 get the edge based on sales and other features that bump them above Strut. But the fact that it's outstripped in sales by the dining tables above it on our list doesn't diminish its obvious quality. You're looking at the essence of minimalism here; dependable, elemental quality.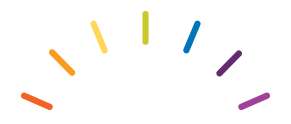 ---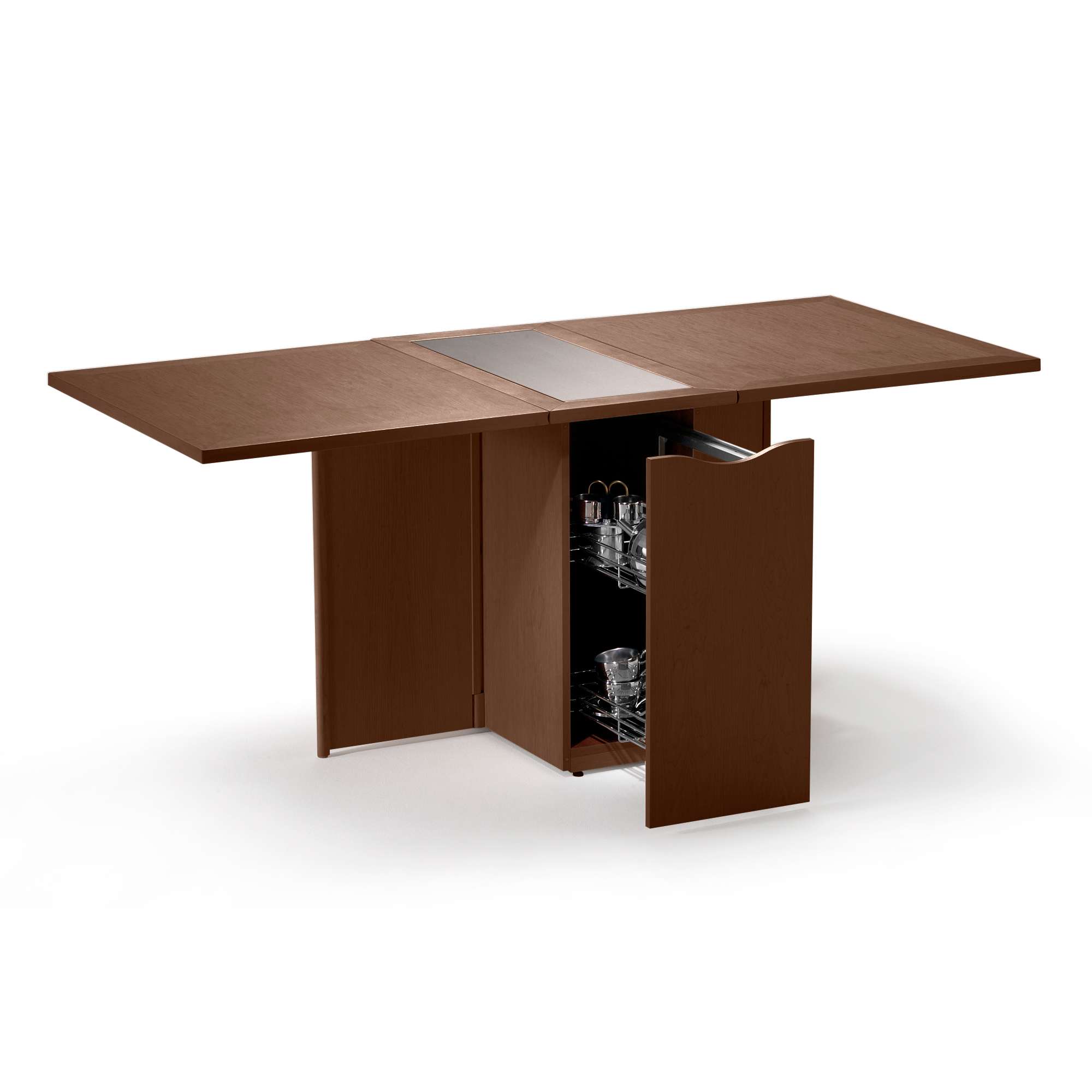 Of all the dining tables in this list, the Skovby SM 101 has both the smallest footprint and the most features. It's a storage piece for dinnerware, incorporates a metal trivet in the center, and has two sturdy tabletop pieces that fold down when not in use. That's enough to easily net third place for it. Add to that the fact that customers who live in small spaces rave about it, the broad range of finishes, and the quality of its wood veneer, and you have a definite gem of a dining table. Whether you're outfitting your New York walk-up apartment, a two-bedroom house in St. Louis, or a condo in Miami Beach, this top-tier table is the perfect choice. Let's put it this way: if the two tables above it weren't so world-famous and well-loved by our customers, the SM 101 would be our top pick.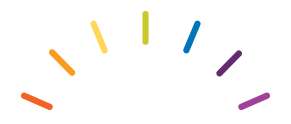 ---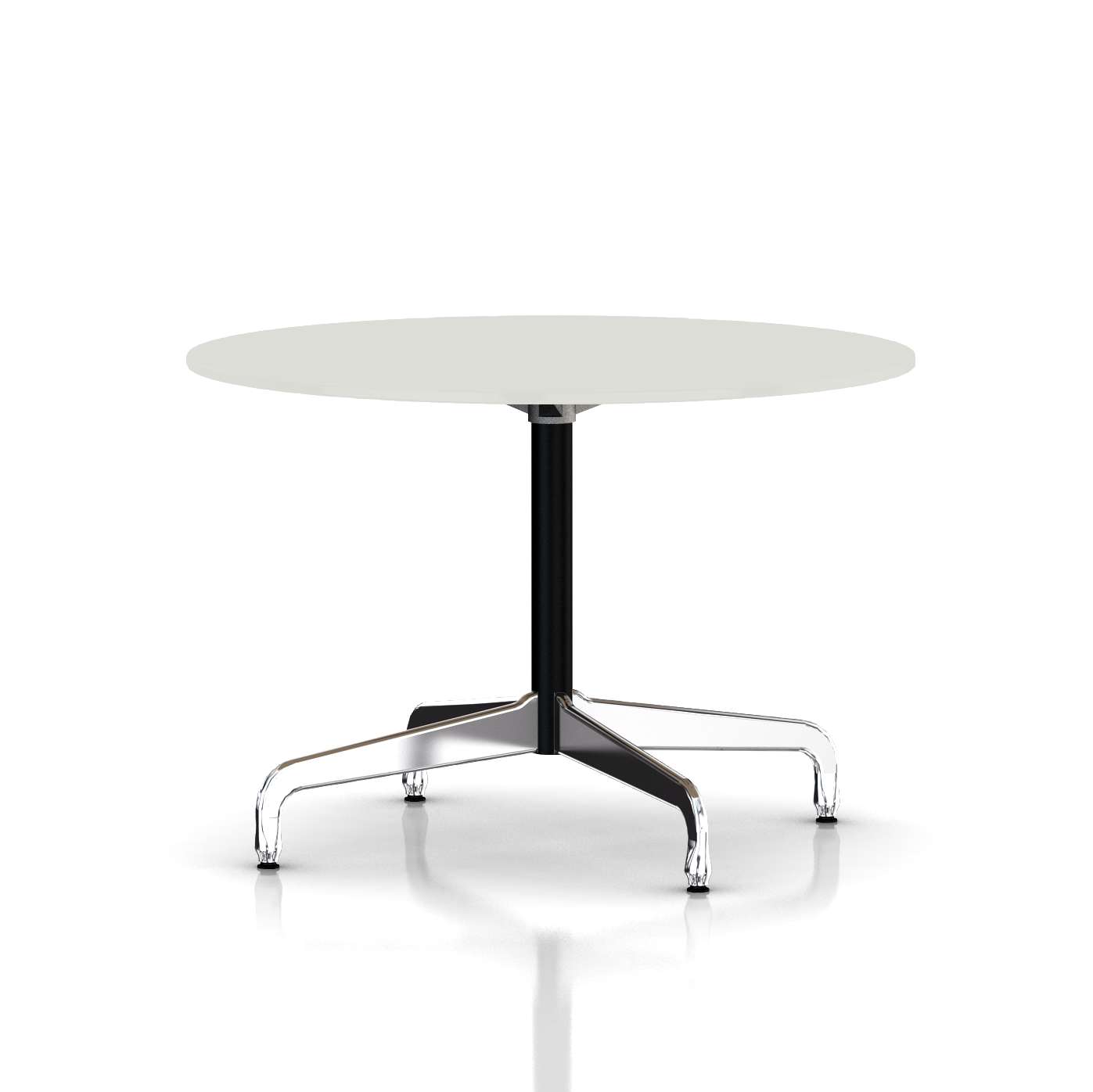 The everyday dining table that holds a place in design history, the Eames Round Table springs from the mind of the most practical—yet innovative—designers of their time. Charles and Ray Eames (Ray didn't get enough credit, by the way) made Mid-Century accessible to the masses by combining simplicity with new material uses. You don't have to look far to find this table in a stylish magazine spread, modern kitchen, or chic office break room. What really sets it apart from the crowd is the fact that we so rarely hear complaints about it. Our number 2 dining table makes everyday meals beautiful, and does so with dependable utility.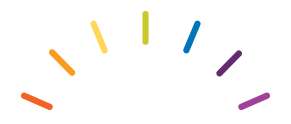 ---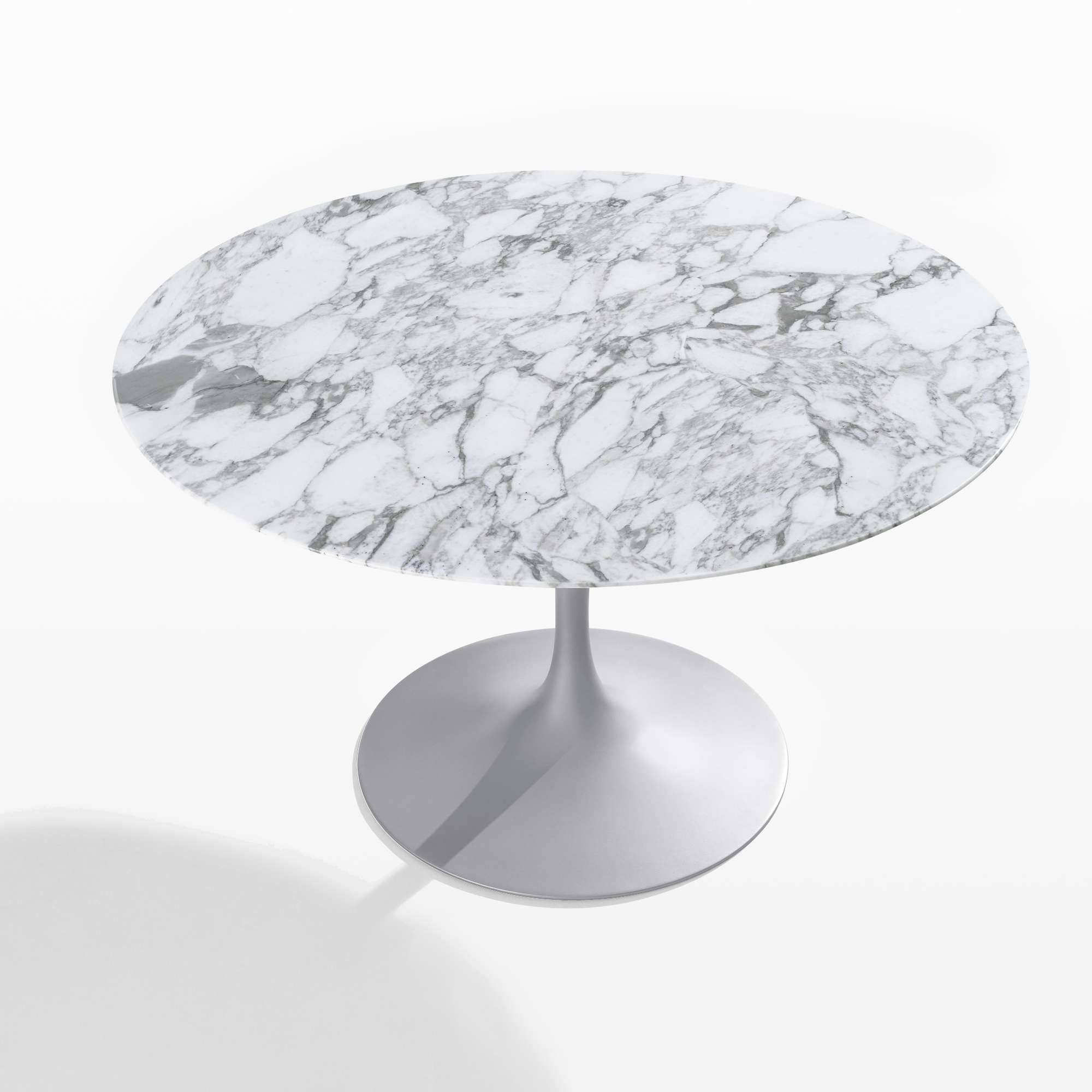 Eero Saarinen, the designer of this iconic table, used gorgeously curved pedestal bases on many of his pieces for one simple reason: "The underside of typical chairs and tables makes a confusing, unrestful world. I wanted to clear up the slum of legs." His vision is to our benefit, and you'll see this world-renowned Mid-Century table featured in a multitude of modern homes.
It's our number 1 dining table for several reasons. It has a return rate of less than 1 percent. It's a round table—the perfect shape for conversational equality. It's manufactured by Knoll, one of the top names in modern furniture. And finally, the Saarinen Table's material quality and finish are without peer. Combine those factors, and you end up with a dining table that will give you enjoyment for years to come. It's truly a masterpiece.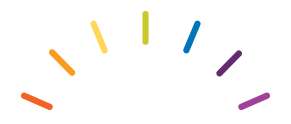 So, that's our report on the Top 10 Dining Tables based on customer satisfaction and expert recommendations. We've based our results on what we've learned from our customers and from working with the tables themselves. We know that everyone will have their own opinions—and not everyone will agree with the results. That's OK.
When you buy a dining table, you're making a long term investment. Make sure to speak with people who sell all types of dining tables. Make them aware of your style preferences, your dining room size, and your seating needs. Feel free to contact us anytime with questions (click here for ways to reach us). If you prefer to explore on your own, try out our Furniture Genius and let us know if it gets it right (or wrong). Happy shopping—and good luck with your dining table search!